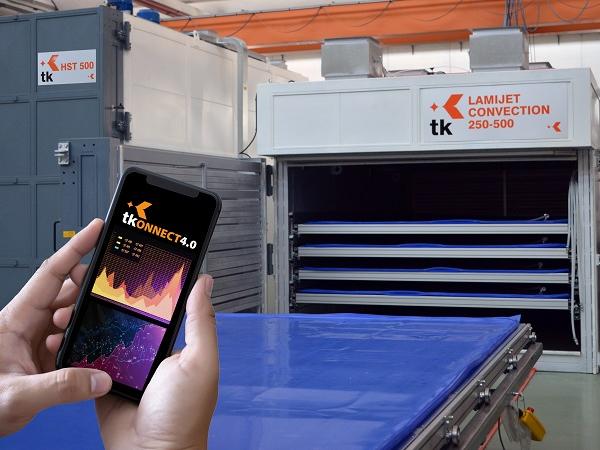 Photo source
www.satinal.it
The new remote system for secure traceability, remote control, verification of production quality and remote technical assistance.
TKonnect 4.0 allows to follow the production process of TK Glass Machinery via Smartphone or computer, no matter how far away from your factory you are. The new software connects TK Glass Machinery controllers safely to the internet, combining a new concept of fully intuitive user interface with the latest technology available.
The high-resolution display provides operators with process state in one view, including setpoints and other important process data, making operations as easy as possible.
It is possible to access TK Glass Machinery from all over the world thanks to the integrated web browser, that enables process data recovery, events reading and the machine's configuration, programming and control. This permit accessing your machinery from everywhere (by any internet browser) without the need of any software. The new system can also measure actual power consumption, allowing to keep your production costs under control.
Moreover, with TKonnect 4.0 you can now monitor your production line with the swipe of one finger: thanks to the smartphone app you are able to watch your plant operations in real time from your smartphone in your pocket, guaranteeing more safety and exponentially improving the daily job.  
TKonnect 4.0 main functions are:
1. Remote process control
With the password-encrypted secured access through Bluetooth technology and internet connection, TKonnect 4.0 allows real time monitoring of the production cycle and machinery control via smartphone, using the free mobile app, or by computer using any internet browser.
The machine status and outputs are shown in real time on a display through an Intuitive User Interface, that also enable continuous process supervisory and real time alarm notification.
TKonnect 4.0 promotes energy saving: the adaptive controller with continuous auto tune automatically regulates the power required by the machine, guaranteeing a homogeneous heating without any waste of energy.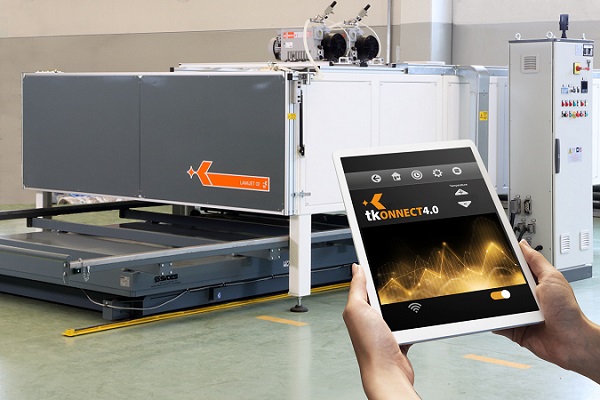 2. Data analysis
TKonnect 4.0 creates real time reports of the production cycle and energy consumptions, measuring the actual power and analyzing the absorbed electricity in order to ensure better awareness and control of your production costs.  
Other analysis provided by the TK software:
Error tracking and recording

Self-validation of all relevant components

Viewing KPI and alarm records

Accessing machine statistics reports

Email alerts on defined deviations and much more
3. Process traceability
TKonnect 4.0 easily enhances a tracking system of the components used during the glass processing, making it easy to read.
In addition, you can:
Trace and register the glass thickness and Interlayer roll batch number

Register up to 99 programs available with options to assign user-defined names

Provide detailed information for error tracking and recording with self-validation of all relevant components.

Export the process data in CVS or Excel formats, through Bluetooth and internet connection, to facilitate process traceability
4. Remote technical assistance
Hassle-free remote H24 technical service from Satinal team

Access your machinery from everywhere (by any internet browser) without the need of any software

Data Connection

- Download production reports over the Internet from any type of device in CSV and Excel format
The latest innovation is based on a powerful microprocessor-based controller for continuous process supervisory and continuous auto tune. The new innovative TKonnect 4.0 system enables fully flexible program profiles, actual power measurement and energy consumption, Email alerts on defined deviations and much more.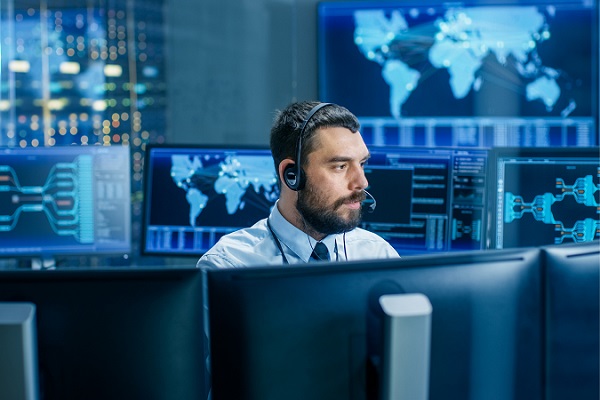 The TK software latest features include:
Automatic Program Start or Completion
Real-Time-Clock Programming: automatically start and stop your TK Glass Machinery to be on temperature on shift start and turn off for the weekend
Data Connection
Bluetooth data link and process data export in CSV and Excel format.
Smartphone Access
Watch one or more controllers via Web; Smartphone App for iOS & Android
Internet Connectivity
Integrated WebBrowser to access TK Glass Machinery from everywhere for retrieving log data, reading out event log, configuration, programming and control, remote technical assistance and much more.
Multizone Kiln Operation
TKonnect 4.0 controls the multi zone functioning of the oven, with electrically isolated inputs to ensure temperature equalization throughout the entire heating chamber. This process is controlled by a complex algorithm that ensures the zones are on same temperature, considering heat movements between the zones and avoiding lower temperature spots.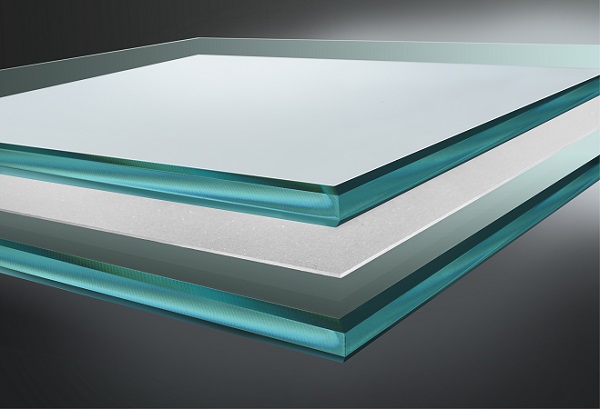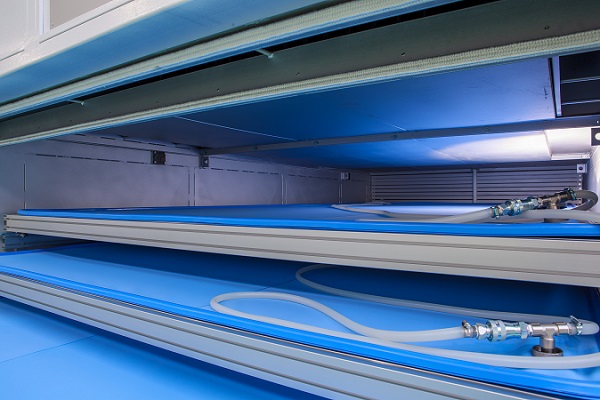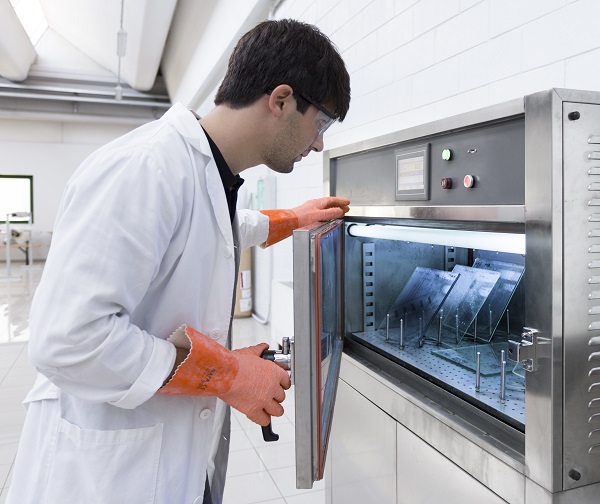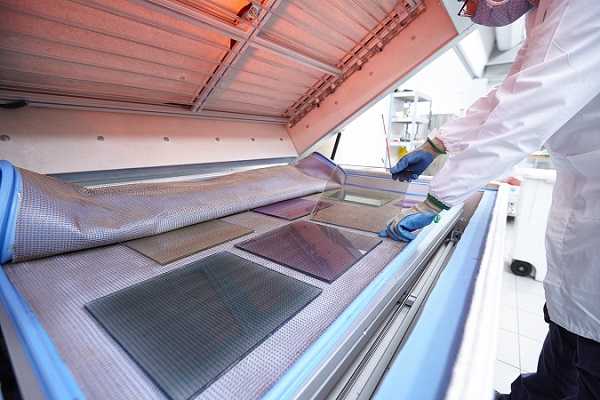 ***
TK is the brand of Satinal group specialized in the design and manufacture of Laminating ovens, Chemical Temper, HST and Thermal Temper furnaces. Combined with STRATO Glass Interlayers, it represents the 360° solution for safety glass manufacture with technical support all over the world.
TK is an excellence in the field of Made in Italy innovation and with the recent adoption of the TKonnect 4.0 remote-control systems, compatible with the requirements of industry 4.0, it demonstrates the sustainability of Satinal group's international growth path, based on the continuous research and innovation of cutting-edge and reliable technological solutions.
For further information please contact:
T. 031870573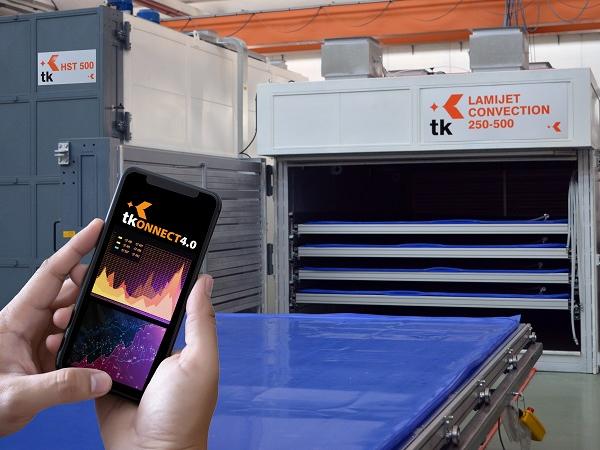 600
450
www.satinal.it
2022-12-13T11:55:00
Satinal presents TKonnect 4.0
glassonweb.com