News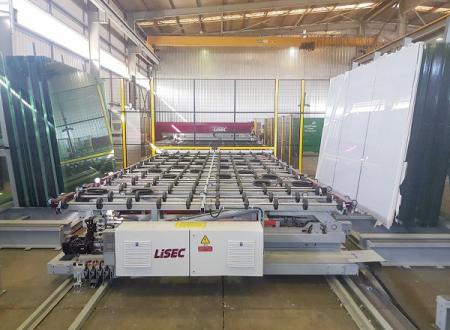 A LiSEC automatic cutting line with loading system was recently installed at Glass 360, a newly formed glass processing company in Queensland.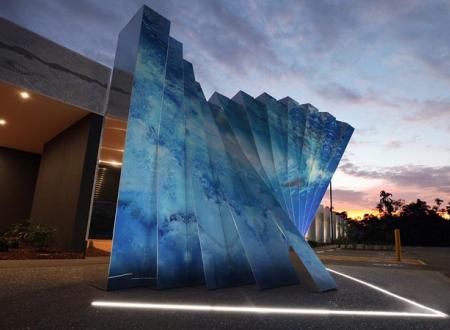 The Carnarvon Fuse Art Collective presents a stunning public art piece digitally printed onto low iron, cyclonic glass.
Hard Rock Cafe is one of the most iconic and instantly recognisable brands in the world, encompassing leisure, entertainment and lifestyle.
The artwork sprawls boldly across 850 square metres of tinted glass making it the largest printed curtain wall façade in Australia.
Premium glass balustrading supplied by Architectural Glass and Cladding.
The Lakhta Center in St. Petersburg, Russia is a large, mixed-use development, due to open later this year, designed by British architect Tony Kettle and detailed by Russian design company Gorproject.
Okalux Okatech Expanded Metal Insulated Glass has been chosen as the glass façade material which will reduce the solar heat gain of the building.
Articles
Glass has entered the sustainability vernacular in a big way, which is great news for builders.
These factors are contributing to a growing architectural trend for 'skinnyscrapers': high-rise buildings with a very small footprint and a strickling slender and elegant design.
Incidents in Melbourne of 'spontaneous' glass breakage are more about the construction industry forgetting the lessons of the past than 'cheap' Chinese imports.
Glass canopies are a common design element added to homes and commercial buildings around the world, whether they're new or old.
With a sophisticated, modern appeal and the long-lasting promise of this highly durable building material, adding a glass canopy over the front door can create just the right finish for your build.
We all know the basic function of a window and why we think it's important to the design and functionality of our home – to let in the light and allow us to see our surroundings.
Switchable Glass Makeup – Clear or Coloured Glass
What does thermally broken mean, and what are thermally broken aluminium windows and doors?