News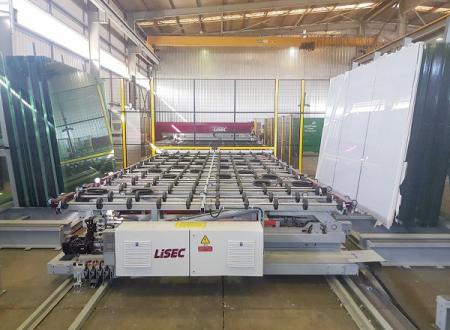 A LiSEC automatic cutting line with loading system was recently installed at Glass 360, a newly formed glass processing company in Queensland.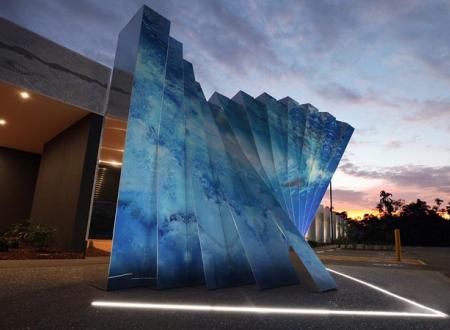 The Carnarvon Fuse Art Collective presents a stunning public art piece digitally printed onto low iron, cyclonic glass.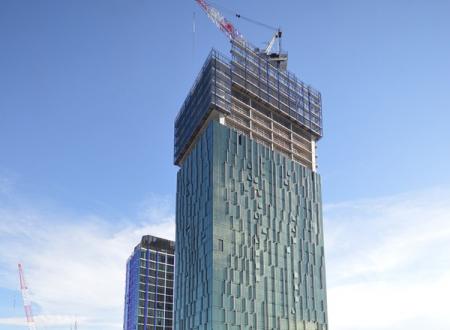 Probuild's Victoria One has successfully topped out as the tallest tower in the Melbourne's CBD.
LandGlass guarantee the new system up and running flawlessly while completing all installation and debugging work for acceptance within 18 days after the equipment delivery.
SCM Group Australia, along with our partners FOM Industrie and TigerStop, will be exhibiting our very best in aluminium and timber manufacturing and machining for windows and doors.
The exact glass make up was 8mm LoE-366 clear / 12 Argon / 8mm clear, amounting to rather solid units that had to be craned in on site but the end result has made it all worth while.
Made from Viridian DecorFloor custom laminate glass, the portal is a world-first and could herald in a series of similar designs across the country.
Articles
Glass has entered the sustainability vernacular in a big way, which is great news for builders.
Incidents in Melbourne of 'spontaneous' glass breakage are more about the construction industry forgetting the lessons of the past than 'cheap' Chinese imports.
Glass canopies are a common design element added to homes and commercial buildings around the world, whether they're new or old.
With a sophisticated, modern appeal and the long-lasting promise of this highly durable building material, adding a glass canopy over the front door can create just the right finish for your build.
We all know the basic function of a window and why we think it's important to the design and functionality of our home – to let in the light and allow us to see our surroundings.
Switchable Glass Makeup – Clear or Coloured Glass
What does thermally broken mean, and what are thermally broken aluminium windows and doors?
One of the best reasons to use Altair Louvre Windows in bathrooms is their ability to offer both privacy and ventilation simultaneously.
The Station Hotel in Prahran's Greville Street was a favourite watering hole and stay-over for generations. Its recent revision by architects Interlandi Mantesso sees 41 apartments rise discretely behind the classic Victorian pub facade and an uber-cool, bespoke, Viridian glass shell.
Glass has been used for both decorative and functional purposes for much of history; the forms and techniques used have changed with our technological advances.