Facades, Building Envelopes and Systems
News
Inside and out, interlayers from Trosifol prove their capabilities in structural and aesthetic applications... both sides of the Atlantic.
As BOKA Powell evaluated their options based on performance, aesthetics, availability and cost, Solarban® 90 glass emerged as the most suitable glass system for the hotel.
Ferro & Dip-Tech to reduce the deadly effect of glass on birds.
Guardian Glass technology has made the Orkla City Project possible: merging multiple constraints in the interest of occupant well-being; an emblematic example of the architecture of the future!
Guardian SunGuard® SuperNeutral SN 40/23 and Guardian SunGuard® Super Neutral SN 51/28 coated solar control glass products were selected for the facades.
Optimal daylight system for a triple-sized sports hall in Luxembourg
SOLARBAN glass used on four buildings honored by AIA Committee on the Environment
Articles
Elegant glazing - from walls to slabs - clads a residential tower.
Computer scientists develop a design tool that opens up the use of a cost-efficient technology for curved glass panels. The tool is based on a deep neural network and allows for the free-form design of beautiful glass façades.
Held in Düsseldorf from 15 to 18 June 2021 glasstec will pick up on the latest glass trends related to shapes, formats and structures.
That's an excellent question! It really is true that SentryGlass is more difficult to laminate in many aspects than standard PVB. But if we first think of what SentryGlass has been designed for, it is to give structural strength to the laminate.
Traditional uses of glass have been reinvented by two architectural firms, who artfully use glass and interlayers to achieve very different design goals.
According to the American Bird Conservancy (ABC), glass collisions claim the lives of up to a billion birds annually in the U.S.
A comprehensive numerical investigation was carried out to understand the mechanical behavior of cold-bent insulating glass units during the bending process. The aim is to derive a basic understanding of the mechanical behavior of an IGU during the cold bending process.
In this paper we will look at the potential of what is now a commonly used component in facade design - a load-bearing glass wall panel.
COMPANIES

Kuraray Europe GmbH
Muelheimer Strasse 26
53840 Troisdorf
Germany

sedak GmbH & Co. KG
Einsteinring 1
86368 Gersthofen
Germany
Products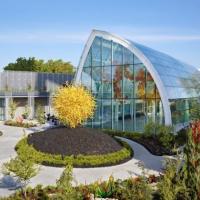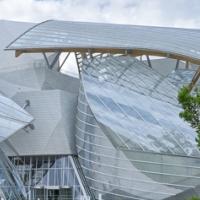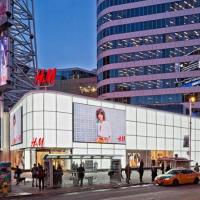 Walker Glass Company Ltd.