Facades, Building Envelopes and Systems
News
Saflex® Structural (DG) receives aBG from the DIBt
The Bell Centre is home to the historic Montreal Canadiens, an original six NHL franchise that carries with it the spirit of the entire city.
The Chicago Mercantile Exchange (CME Center) is a well-known LEED Gold Certification Class A building. The two 40-storey twin towers are connected by a 10-storey central structure. It was completed in 1987.
All-glass optics not only for facades, but also for glass roofs.
Designed by Paleko Arch Studija, the University Library is located on the outskirts of Vilnius near to a pine forest, which inspired the architect to give the building a spatial feel – cosy inside spaces linked to nature.
Offers a sensational, profound dim appearance, expanding visual privacy, and significantly diminishing see-through from inside concealing gadgets.
Architects Juan Coll-Barreu and Daniel Gutierrez of Coll-Barreu Arquitectos have created a remarkable-looking structure, which makes clever use of solar control glass – Guardian SunGuard Solar Light Blue 52.
Articles
Following a short overview outlining key design objectives, the fabrication process of an opaque composite glass panel is described in detail.
Over the past few years London has enjoyed a building boom seeing a large number of developments particularly in the residential and commercial office sectors.
When I first met Sophie Pennetier, I was struck by her expressed influences and her remarkable experiential pedigree. She cites Peter Rice's brilliant book, An Engineer Imagines, as the inspiration for her engineering pursuits.
Contemporary architectural transparency (understood as the optical property of the material) is constantly being redefined and, over the last decade, new design trends have developed related to transparent façades in architecture.
The integration of smart glazing and adaptive façade in buildings can lead to large performance improvements and added functionality compared to conventional static building envelope systems.
The performance of the glazed sections of the facade is essential for providing the maximum possible comfort for the building occupants, while minimizing the energy and resource demands of the building.
As a manufacturer and supplier of monolithic, laminated and insulated glass panels, we often produce larger panels that must use heat-treated components, ionoplast interlayers and multi-layer assemblies.
This paper demonstrates the feasibility of training machine learning algorithms on structural data and their potential application as a predictive tool in early stage design work.
Products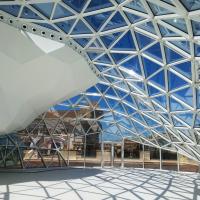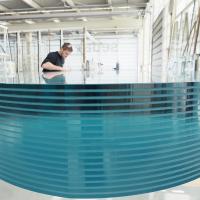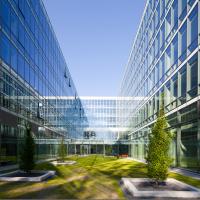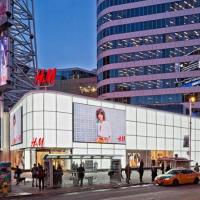 Walker Glass Company Ltd.