Facades, Building Envelopes and Systems
News
4-sided silicone structural glazing applications have helped to change the face of urban landscapes.
Custom made lacquered glass for interior design projects.
University of Washington's Life Sciences Building earns accolades from American Institute of Architects' Committee on the Environment (AIA-COTE) for beauty, sustainability and energy performance driven by glasses from Vitro Architectural Glass
Protect your glass investment, cut cleaning costs, and keep your canopies looking like-new for years to come with Diamon-Fusion®.
It will open to more research institutions, associations of architectural curtain wall and the general public to interact, discuss and spread professional knowledge.
The Challenging Glass 8 conference is planned for 23 & June 2022 at Ghent University!
General Manager Gao Qi delivered a speech, he said that he would adhere to high standards, strict requirements and try to achieve "zero spontaneous breakage and defect free" glass.
Articles
This article is dedicated to dynamic glazing in the façade. This is an update of the articles on smart products in the façade I and II published in March 2019 and May 2020.
Connecting glass with heat bonds is a way to create all-transparent glass structures. Two methods have been researched in theory and practice, glass welding, through local heating, and glass fusion through global heating.
This research investigates the potential of glass as a new design tool to highlight and safeguard our historic structures.
This paper focuses on the geometric optimization of the free-form gridshell towards planar quad glass units.
UNStudio made a beautiful design for the C&A building with a lots of glass elements to connect with the buildings around.
The Swiss society of engineers and architects (SIA) initiated a structural glass standard committee with the task to develop a Swiss glass design standard.
The present work uses non-linear material laws for FEA and exhibits the behavior of the sealant joint in various load scenarios on several projects.
In this work, a combined Voronoi and finite-discrete element method (FDEM) approach for reconstructing the post-fracture model of laminated glass (LG) was proposed.
COMPANIES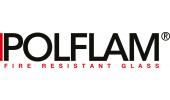 POLFLAM Sp. z o.o.
Runów, ul. Solidarności 1
05-504 Złotokłos
Poland

sedak GmbH & Co. KG
Einsteinring 1
86368 Gersthofen
Germany
Products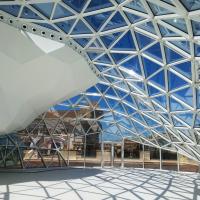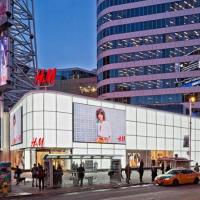 Walker Glass Company Ltd.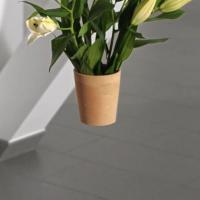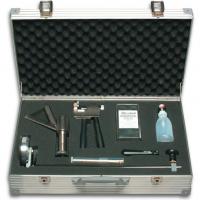 Glasmik d.o.o. - Branch Office MARIBOR