Facades, Building Envelopes and Systems
News
One Manhattan West is the latest Tvitec's milestone in New York. With 994 feet (303 meters), it was the tallest building that the company glazed in the USA in 2019.
Chicago-based architecture firm Skidmore, Owings & Merrill LLP (SOM) has recently completed a 530-meter glass skyscraper in Tianjin, making it the tallest building in northern China and the seventh tallest in the world.
With energy-saving Guardian SunGuard® SuperNeutral® 40/23, the Florentinum has earned the U.S. Green Building Council's LEED Platinum Award, the highest possible green building certification.
'Rocalux' is the result of the research and development branch of Tvitec.
Contractor flexibility balances interior glazing and cost savings.
Consolidated Glass Holdings, Inc. (CGH), announced that Tim Finley has joined the company as an independent sales representative for the Midwest.
From 18 to 21 March 2020, wood and window specialists from all over the world will gather in Nuremberg for the combined FENSTERBAU FRONTALE and HOLZ-HANDWERK exhibition.
Articles
The Vacuum Insulating Glazing (VIG) is a highly thermally insulating window technology that outperforms existing insulating technologies.
The combination of the double-skin concept with unitized systems made current typologies of double glazed units possible.
The need for higher transparency in façades has led to the development of jumbosized glass. Until now, the almost jointless appearance of large-scale glazing could only be reached with laminated safety glass.
The use of laminated glass in structural applications has become more recognized and preferred as a safer choice to monolithic tempered or heat strengthen glass.
During a recent project to understand the ability to use Transparent Structural Silicone Adhesive (TSSA) via linear bonding for cable wall fittings, a unique aspect of the material indicates a potential novel method for cold bending glass.
This paper presents the results of an exploratory study into the metal-to-glass bond strength of a structural polyvinyl butyral (PVB) interlayer.
Numerous innovations have been seen in the last decades concerning new façade technologies. These were driven by new materials or new applications of known materials, such as glued-on wall structures (structural glazing) in the 60's and 70's.
It is estimated that 100 million to 1 billion birds a year perish due to collisions with glass.(1-2) In North America, some communities have enacted legislation aimed at protecting birds by calling for the design and installation of birdsafe glazing.
Products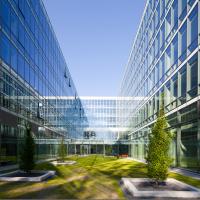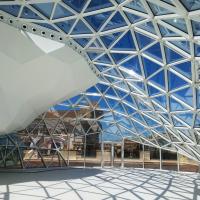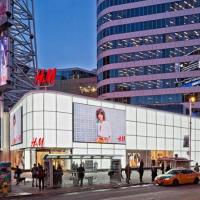 Walker Glass Company Ltd.