Facades, Building Envelopes and Systems
News
The glass can contribute decisively to the edification's sustainability.
This year the Minneapolis-based company commemorates its 30th anniversary and has more than a few reasons to celebrate.
Join us September 10, 17, and 24 for our three-part webinar series on Saflex® Structural PVB interlayers for glass, featuring Eastman's own Wim Stevels!
Read about how Bill 919 protects wild birds on the Walker blog.
Voluntary Standard for Safety Glazing Materials Used in Buildings.
Welcome to this discussion between host John Wheaton and guest Michael Kohler, both of Wheaton Sprague Building Envelope.
WinDoorEx Middle East has proven itself as the regional key communication platform for gathering the prominent industry giants and professionals.
Articles
In this paper we will look at the potential of what is now a commonly used component in facade design - a load-bearing glass wall panel.
The world of constructions and building envelope has been evolving in recent years and the curtain wall has become the main expression of the architects' imagination.
This paper presents an evaluation of the use of annealed laminated glass incorporating the stiffer PVB interlayers.
Cantilevered laminated glass balustrades supported by bearing in continuous base shoes are among the most ordinary applications of structural glass.
This case study describes the façade performance of the 2nd tallest building in China, the Ping An International Finance Center (Ping An IFC), located in the city of Shenzhen.
In this paper the mechanical and application properties of Sikaflex®-268, a high performance polyurethane adhesive are presented and compared to Sikasil® SG-500, a typical silicone adhesive used for structural glazing applications in facades.
Decorative glass is limitless in design, colors, patterns, textures, and offers aesthetic brilliance in countless interior applications.
The structural sealant glazing (SSG) system was adopted in numerous skyscrapers glass facades since the mid 1980's in Japan.
Products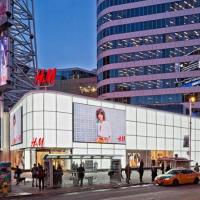 Walker Glass Company Ltd.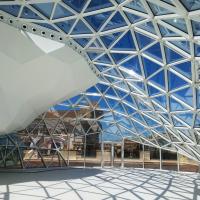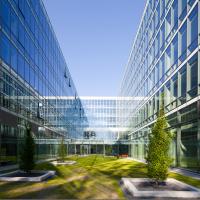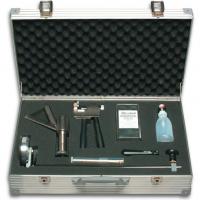 Glasmik d.o.o. - Branch Office MARIBOR