Facades, Building Envelopes and Systems
News
AGA hospital is the largest hospital in The Hague, in The Netherlands. Renovated and enlarged with the addition of a new, modern building, it has been further enlarged at the end of 2017.
Wrightstyle, the advanced steel and aluminium glazing company, has been appointed to work on a sixth Crossrail station.
The building received a new transparent skin glass façade made with Guardian Glass.
Mountain views, energy efficiency highlight new Ent Center at UC Colorado Springs.
Due to the structural properties and mortise and tenon design of Acurlite's system, the skylight framing members were assembled on the ground and craned into location.
The redesign and renovation of the area around the main station in Arnhem has taken almost 20 years.
TruFrame's Liniar Refine Flush Sash windows are based on traditional timber window styles with 21st-century features and benefits.
Articles
A modular system allows you to create a larger design by joining glass panels together in a line.
With the myriad of glass type available now, it is often confusing what to choose in terms of safety, thermal and solar performance and balancing cost with the benefits on offer.
Solar glass can be used to replace conventional construction materials such as glazing or cladding, whilst also generating electricity on site.
Case Studies of the Aesthetic Qualities and Possibilities of Glass in Architectural Design.
This paper presents a case study of an adaptive sunscreen facade and evaluation of its performance and occupant behavior.
Structural glass can be used as a fantastic alternative to a traditional façade system.
With so many different configurations for our glass structures, choosing a design can get a little overwhelming. However, the selection process can be simplified by understanding the different purposes of the structure.
Glass has entered the sustainability vernacular in a big way, which is great news for builders.
COMPANIES

Consolidated Glass Holdings- CGH
PO Box 739
East Butler, PA 16029
United States

J.E. Berkowitz
One Gateway Boulevard
Pedricktown , NJ 08067
United States

Wrightstyle Ltd.
Units 2 & 7 Band Industrial Estate
Devizes
SN10 3DY
United Kingdom
Products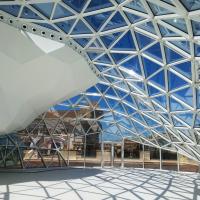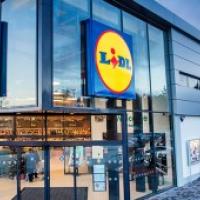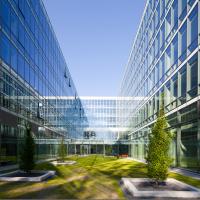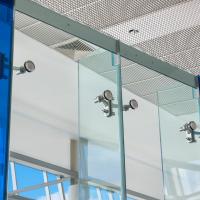 Consolidated Glass Holdings- CGH