Insulating Glass Technology
News
Beside the people who work in the company, SCHIATTI also includes an important national and international network of sales agents who, each in their own territory, represent and promote our machines, our brand, our philosophy.
Almost a year after the acquisition, Thermix is now produced entirely in Italy and completely integrated into Alu Pro's operations at its plant in Noale (Veneto).
HORN supplied the end fired furnace designed with appliance of the most advanced technology to save energy, reduce emission values and extend furnace life.
The exclusive A-WR System introduces a completely automatic wheels setting management.
This week, we continue with 5 videos from the Extreme Conditions session. Please check out the videos via the links below.
The advantages of these machines lie in particular in the processing of large and complex sheets.
In view of the far-reaching impacts of the COVID-19 pandemic, it was decided to cancel this year's participation in glasstec 2020, which will take place from 20th to 23th October 2020 in Düsseldorf.
Articles
In this paper, an advanced calculation method developed by Sika is presented to design SSG joints exposed to any kind of stress (tensile, shear and bending).
Today, when energy efficiency is more important than ever, it's a good time to speak about insulating glass spacers.
Use of cold-bent and warped glass units in unitized curtain walling has been getting a state-of-the-art application for the last years.
New solutions for edge-enameling of sputter coatings. System TEA is a specific ceramic paint application, jointly developed with the enamel manufacturer Ferro, for the combination with Guardian sputter-coated architectural glass.
The paper discusses some essential findings of two recent research studies on the durability and service life of structural silicone glazing sealants and structures.
Safety standards are constantly rising in all possible areas in which glass is used or installed – which is the reason why lamination is also becoming increasingly important in the glass industry.
Are you considering adding insulating glass products to your production mix? Or are you thinking of reconfiguring your current equipment to deliver new and better services to your customers?
During times when the number of suppliers in all industries is steadily increasing and the market is becoming more and more transparent at the same time, the importance of cost-effective production for higher profit margins increases tremendously.
Products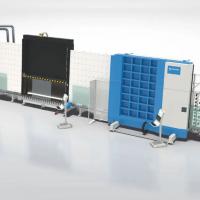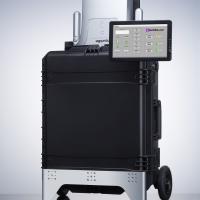 Sparklike Oy – Non-Destructive Argon Measurement