Insulating Glass Technology
News
Gennady Bugrov (RGC): "Organisation and efficiency are our greatest strengths. And now we're investing in the future"
Mr Rákosy is generally extremely satisfied with the cooperation with LiSEC. In particular with regards to service and spare parts availability.
EKang Tech automated TPI Insulating Glass line meets need for advanced efficiency and energy performance.
Conveying Community and Collectivity through Dynamic Design
Andreas Winter will leave the management board of Glastech Produktions- und Verfahrenstechnik GmbH on January 20, 2020 at this own request and will take on a new professional challenge at the Arnold Group in Germany.
In order to better reflect its business dynamics and market drivers, Glaston has made changes to the Group structure.
Wrapping up 2019 and looking forward to 2020!
Articles
The need for higher transparency in façades has led to the development of jumbosized glass. Until now, the almost jointless appearance of large-scale glazing could only be reached with laminated safety glass.
It is well known that laminated safety glass (LSG) is a material that is specifically processed because of its composition.
Use of cold-bent and warped glass units in unitized curtain walling is a state-of-the art application.
This article has been first published at Glass Performance Days 26-29 June 2019 in Finland. The use of load-bearing adhesive joints in the glass structures have been in the focus of research throughout the last years.
The compatibility of two or more materials consists in their capacity to co-exist in juxtaposition for an indeterminate period of time without manifesting signs of detachment (delamination), discoloration or alterations produced by chemical interactions.
Condensation is regarded as a problem associated with old and new windows. Commonly seen on the inside pane of glazing, new high performance sealed units and windows have resulted in condensation sometimes forming on the outside pane.
Thin glass – as thin as a razor blade or a human hair – is a reliable method to protect smartphone touchscreens, sensitive filters and sensors.
With the myriad of glass type available now, it is often confusing what to choose in terms of safety, thermal and solar performance and balancing cost with the benefits on offer.
Products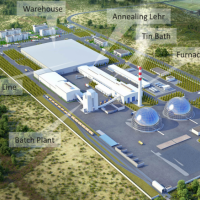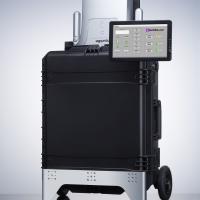 Sparklike Oy – Non-Destructive Argon Measurement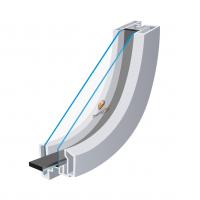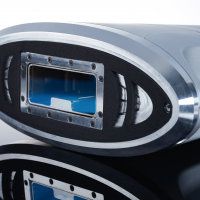 Sparklike Oy – Non-Destructive Argon Measurement