Insulating Glass Technology
News
Thermoseal Group will further automate and increase its Thermobar and Thermoflex Warm Edge Spacer production capacity.
The glass panes are joined with fireproof silicone sealants and the resulting joints are only 2 mm wide. The pane edges are aesthetically finished with a strip of ceramic paint of appropriate width in any RAL colour.
The enlargement of the Forel production plant (Treviso-Italy) is set to begin in 2021.
Glas Trösch Group provided triple insulating glass with laminated safety glass for both the inner and outer circles.
The LiSEC partners Schraml Glastechnik, Glastronic, Glastech and Cericom play an important role in the LiSEC "all in one solutions" philosophy.
In the LiSEC Management Panel Discussion, changes, developments, the virtual LiSEC Campus, and many other current topics are discussed.
A year ago, Hitech Safety Glass invested in a Forel vertical processing line composed of an Edging Machine Art. EM, a Drilling and Milling Machine Art. DM and a Washing Machine Art. VW.
Articles
The new LiSEC glass edge deletion machines are equipped with improved sensor technology. This measures with greater precision and therefore guarantees constantly high finishing quality of the glass edges.
This case study describes the façade performance of the 2nd tallest building in China, the Ping An International Finance Center (Ping An IFC), located in the city of Shenzhen.
In this paper the mechanical and application properties of Sikaflex®-268, a high performance polyurethane adhesive are presented and compared to Sikasil® SG-500, a typical silicone adhesive used for structural glazing applications in facades.
The structural sealant glazing (SSG) system was adopted in numerous skyscrapers glass facades since the mid 1980's in Japan.
Silicone sealants have been applied for more than 40 years to structurally bond glass onto steel or aluminium frames. One of the reasons is the unique resistance to weathering in normal assembly situations.
In this paper, an advanced calculation method developed by Sika is presented to design SSG joints exposed to any kind of stress (tensile, shear and bending).
Today, when energy efficiency is more important than ever, it's a good time to speak about insulating glass spacers.
Use of cold-bent and warped glass units in unitized curtain walling has been getting a state-of-the-art application for the last years.
Products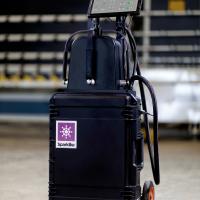 Sparklike Oy – Your IG Quality Assurance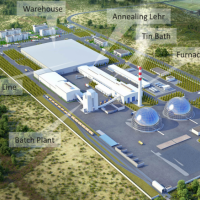 Shandong OYADE Sealant Industry Co., Ltd