Insulating Glass Technology
News
The perfect match: a small sized glass processing company opts for a cutting table from the base series, engineered by LiSEC.
For successfully process extra Jumbo size, the Coupling Press has been upgraded with many new features to ensure high processing quality. 
Two Bystronic glass B'VARIO TPS® IG lines face to face at Northeast Building Products in Philadelphia (USA).
At the Glass and Glazing Industry's prestigious G18 event at the Hilton on Park Lane on 30th November, the Thermoseal Group team were presented with 'Customer Care Initiative of the Year'.
Unique Window Systems has continued investment in its state-of-the-art manufacturing facility with the purchase of a second Graf SL4FF.
Since summer 2018, Christopher Götz has been contributing his expertise to insulbar Application Engineering and Product management.
This is the motto of Primo GmbH – a specialist producer of seals and gaskets for windows and doors in Hamburg, Germany.
Articles
Condensation is regarded as a problem associated with old and new windows. Commonly seen on the inside pane of glazing, new high performance sealed units and windows have resulted in condensation sometimes forming on the outside pane.
Thin glass – as thin as a razor blade or a human hair – is a reliable method to protect smartphone touchscreens, sensitive filters and sensors.
With the myriad of glass type available now, it is often confusing what to choose in terms of safety, thermal and solar performance and balancing cost with the benefits on offer.
Glass makes modern life possible, from our coffee makers, fireplaces, and induction cooktops to oil pipelines, syringes, lasers, and more.
When it comes to glazing your self-build, extension, or renovation project, it's easy to feel overwhelmed by choice.
Condensation, and in very cold scenarios, ice can form on the external pane of some modern glass units.
Triple glazing is essentially the same as double glazing, except it is constructed with 3 panes of glass, creating 2 sealed air cavities.
sedak GmbH & Co.KG, Germany, operates the largest insulating glass line in the world – about extraordinary glass processing and the role of LiSEC.
Products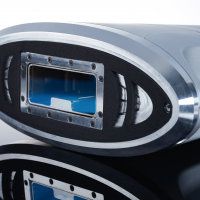 Sparklike Oy – Non-Destructive Argon Measurement
Sparklike Oy – Non-Destructive Argon Measurement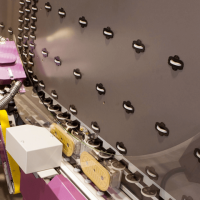 LiSEC Machines - Lisec Maschinenbau GmbH
LiSEC Machines - Lisec Maschinenbau GmbH