Insulating Glass Technology
News
Forel is participating in VETECO 2018 on 13-16 November 2018, at Feria de Madrid in Spain.
The building features innovative architecture, a high-performance glass-and-metal skin, and cutting-edge technology.
Thermoseal Group reports a successful attendance at the Glasstec Exhibition in Düsseldorf.
H.B. Fuller | Kömmerling forced to raise prices for Insulating Glass sealants with immediate effect due to substantial raw material cost escalation.
We look forward to welcoming you at our booth #B59 in Hall 11 at glasstec, the world's most important trade fair for the glass industry.
The exhibition season is in full swing and Inagas - having just recently returned from GlassBuild America - is busy making plans for the next stop, Glasstec.
Articles
Condensation is regarded as a problem associated with old and new windows. Commonly seen on the inside pane of glazing, new high performance sealed units and windows have resulted in condensation sometimes forming on the outside pane.
Thin glass – as thin as a razor blade or a human hair – is a reliable method to protect smartphone touchscreens, sensitive filters and sensors.
With the myriad of glass type available now, it is often confusing what to choose in terms of safety, thermal and solar performance and balancing cost with the benefits on offer.
Glass makes modern life possible, from our coffee makers, fireplaces, and induction cooktops to oil pipelines, syringes, lasers, and more.
When it comes to glazing your self-build, extension, or renovation project, it's easy to feel overwhelmed by choice.
Condensation, and in very cold scenarios, ice can form on the external pane of some modern glass units.
Triple glazing is essentially the same as double glazing, except it is constructed with 3 panes of glass, creating 2 sealed air cavities.
sedak GmbH & Co.KG, Germany, operates the largest insulating glass line in the world – about extraordinary glass processing and the role of LiSEC.
Products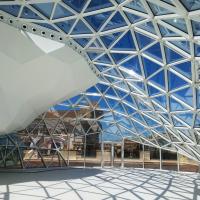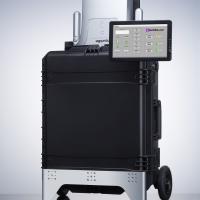 Sparklike Oy – Non-Destructive Argon Measurement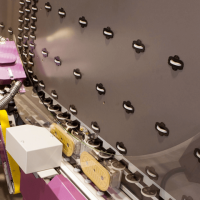 LiSEC Machines - Lisec Maschinenbau GmbH