Insulating Glass Technology
News
Thermoseal Group has purchased a new 2-acre production site in Wigan – the location previously owned by Global Glass.
A perfectly designed LiSEC glass cutting line has become outdated. It is in good mechanical condition, but it is suffering from the phenomenon called "ageing".
The 2700 mm vertical LineScanner is used to control the glass quality of individual glass lites on a Bystronic insulating glass plant.
"Commitment creates perfection": that is the claim of the new company video of Forel, presented at Vitrum 2019
A Vitrum edition strongly dedicated to news, technology and automation.
HY-SPEC® 25 was launched earlier this year at the FIT Show to great acclaim, as a next generation hybrid sealant for the installation of windows and doors.
As Business Area Manager of the Primo Gasket Competence Centre, Rachid Koulij works closely with customers in Benelux and Scandinavia.
Articles
Use of cold-bent and warped glass units in unitized curtain walling is a state-of-the art application.
This article has been first published at Glass Performance Days 26-29 June 2019 in Finland. The use of load-bearing adhesive joints in the glass structures have been in the focus of research throughout the last years.
The compatibility of two or more materials consists in their capacity to co-exist in juxtaposition for an indeterminate period of time without manifesting signs of detachment (delamination), discoloration or alterations produced by chemical interactions.
Condensation is regarded as a problem associated with old and new windows. Commonly seen on the inside pane of glazing, new high performance sealed units and windows have resulted in condensation sometimes forming on the outside pane.
Thin glass – as thin as a razor blade or a human hair – is a reliable method to protect smartphone touchscreens, sensitive filters and sensors.
With the myriad of glass type available now, it is often confusing what to choose in terms of safety, thermal and solar performance and balancing cost with the benefits on offer.
Glass makes modern life possible, from our coffee makers, fireplaces, and induction cooktops to oil pipelines, syringes, lasers, and more.
When it comes to glazing your self-build, extension, or renovation project, it's easy to feel overwhelmed by choice.
Products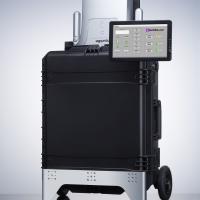 Sparklike Oy – Non-Destructive Argon Measurement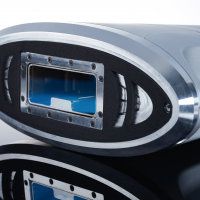 Sparklike Oy – Non-Destructive Argon Measurement