Insulating Glass Technology
News
Battery operated, portable non-destructive insulating gas measurement
Unlock the next step of automated production | October 7th at 4 PM italian local hour
Every customer project is unique and this is how we see the cooperation with our customers who trust in automated quality assurance systems from SOFTSOLUTION.
In a year of uncertainties regarding industry events and trade fairs, LiSEC is once again setting benchmarks with its own innovative approach.
The LiSEC TPA is a fully automatic plant for the direct application of thermoplastic spacers on the glass.
This week, we continue with 5 videos from the Extreme Conditions session. Please check out the videos via the links below.
The advantages of these machines lie in particular in the processing of large and complex sheets.
Articles
This case study describes the façade performance of the 2nd tallest building in China, the Ping An International Finance Center (Ping An IFC), located in the city of Shenzhen.
In this paper the mechanical and application properties of Sikaflex®-268, a high performance polyurethane adhesive are presented and compared to Sikasil® SG-500, a typical silicone adhesive used for structural glazing applications in facades.
The structural sealant glazing (SSG) system was adopted in numerous skyscrapers glass facades since the mid 1980's in Japan.
Silicone sealants have been applied for more than 40 years to structurally bond glass onto steel or aluminium frames. One of the reasons is the unique resistance to weathering in normal assembly situations.
In this paper, an advanced calculation method developed by Sika is presented to design SSG joints exposed to any kind of stress (tensile, shear and bending).
Today, when energy efficiency is more important than ever, it's a good time to speak about insulating glass spacers.
Use of cold-bent and warped glass units in unitized curtain walling has been getting a state-of-the-art application for the last years.
New solutions for edge-enameling of sputter coatings. System TEA is a specific ceramic paint application, jointly developed with the enamel manufacturer Ferro, for the combination with Guardian sputter-coated architectural glass.
Products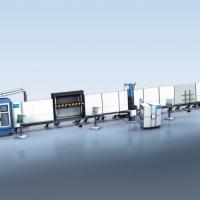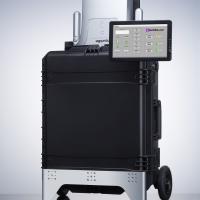 Sparklike Oy – Non-Destructive Argon Measurement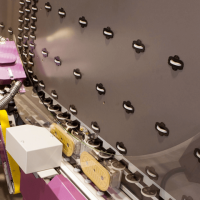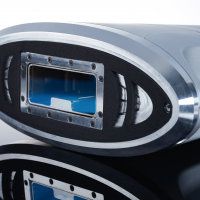 Sparklike Oy – Non-Destructive Argon Measurement