Insulating Glass Technology
News
Quality Assurance for structural application using a two-component silicone sealant. Quality assurance includes, catalyst inspection, mix ratio, dispensing equipment, butterfly test, snap-time test, and snake test.
Measuring gas concentration of IGUs – How to make it more cost-effective and easier?
In order to meet high quality standards, Tristar uses solutions from LiSEC
Forel Case History: The "New" Polflam: Increasing the productivity and performance of fire-resistant glass
Forel will participate in GlassBuild America 2022, organized by the National Glass Association (NGA).
Glass Cutting & Edge Processing Livestream
Insulating glass production
Articles
The aim is to provide a theoretical basis for vacuum plate glazing laser sealing manufacturing.
A Review of Essential Requirements towards Standardization
This paper presents some of major outcomes of Finite Element (FE) numerical methods and simulations that have been explored in the framework of the GLASS-SHARD research project for glass windows and facades under explosion or soft-body impact.
In this research, the structural sealed façade structure with triple IGU was investigated and the effect of the thickness of ordinary and laminated glasses.
This paper reviews the high-temperature behavior of a selected range of silicones used for sealing and bonding in construction.
In this study, the bending process of specially-fabricated double glazing units ('panels') is investigated with a focus on a local instability phenomenon.
This work discusses the results from first feasibility investigations dealing with the choice of adhesive and identifying a suitable activation procedure for Fe-SMA strips adhesively bonded to glass elements.
After seaming, grinding glass edges is another important work step in glass edge processing. The process is primarily used to remove overbreaks and underbreaks at the edges and to process the glass sheets to size.
Products
Sparklike Oy – Your IG Quality Assurance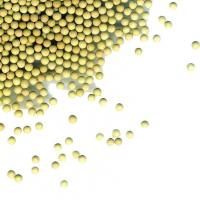 Sparklike Oy – Your IG Quality Assurance