Insulating Glass Technology
News
A long-time Forel partner, Kalciyan particularly appreciates the edge processing range.
Today's Management Talk is all about innovation at LiSEC.
The campus theme day "thinking one step ahead" was all about the future at LiSEC. Find out more about the topic of unmanned production and KUKA in today's LiSEC expert talk.
Head of IT Erik Røed talks in an interview about the company, about his experiences with the LiSEC software and about the common denominator with LiSEC: trust.
The second day of the LiSEC Campus begins and today another innovation is revealed - this time in the field of insulating glass production! Register now.
The combiFIN is the fastest and most uncomplicated type of vertical processing of medium-sized glass formats with optimum cycle times and cost-effectiveness.
This is the first of the 9 chapters that make up the story of the equally founding values ​​of the SCHIATTI ANGELO srl Brand Manifesto.
Articles
UNStudio made a beautiful design for the C&A building with a lots of glass elements to connect with the buildings around.
The present work uses non-linear material laws for FEA and exhibits the behavior of the sealant joint in various load scenarios on several projects.
This paper focusses on the special glass part of the façade that covers both the ground floor as well as the first floor with a total height of 8.5 m and width of 6.5 m.
The new LiSEC glass edge deletion machines are equipped with improved sensor technology. This measures with greater precision and therefore guarantees constantly high finishing quality of the glass edges.
This case study describes the façade performance of the 2nd tallest building in China, the Ping An International Finance Center (Ping An IFC), located in the city of Shenzhen.
In this paper the mechanical and application properties of Sikaflex®-268, a high performance polyurethane adhesive are presented and compared to Sikasil® SG-500, a typical silicone adhesive used for structural glazing applications in facades.
The structural sealant glazing (SSG) system was adopted in numerous skyscrapers glass facades since the mid 1980's in Japan.
Silicone sealants have been applied for more than 40 years to structurally bond glass onto steel or aluminium frames. One of the reasons is the unique resistance to weathering in normal assembly situations.
COMPANIES

Thermoseal Group Ltd.
Gavin Way, Nexus Point, Off Holford Drive,
Birmingham
B6 7AF
United Kingdom

Tvitec
Polígono Industrial El Bayo, parcela I, 19
24492 Cubillos del Sil León
Spain

Xinology Co., Ltd.
Rm 1007, West Wing, Baihuo Building, 3020 Shennan Road East,
Jing'an Qu
Shanghai Shi, 518001
China
Products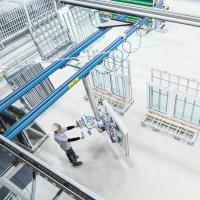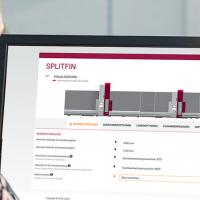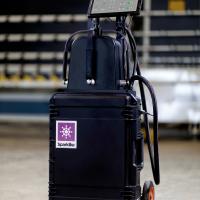 Sparklike Oy – Your IG Quality Assurance