Insulating Glass Technology
News
Forel "Residential" insulating glass line is a compact, reliable solution for glazing producers who serve the residential sector above all, which allows them to offer their customers a specific, high-performance product.
LiSEC and Nobento have been collaborating since the Italian company was founded.
Find out more about combiFIN - the machine from Schraml for the vertical processing of medium-sized glass formats - in today's video.
All important information about the VSA-A, LiSEC's machine for the application of spacers, can be seen in this video.
Learn more about the benefits of the LiSEC software perfectscan in today's video.
Articles
After seaming, grinding glass edges is another important work step in glass edge processing. The process is primarily used to remove overbreaks and underbreaks at the edges and to process the glass sheets to size.
In glass edge processing, cutting the glass sheet is directly followed by the seaming process. Fully unprocessed glass edges exhibit overbreaks and underbreaks, conchoidal fractures, as well as micro-cracks along the broken edge.
In glass edge processing, the requirements for the finished components can vary greatly depending on the location and purpose.
There are parts of the window inside the glass that play a crucial role in its performance.
Five commercial glazing system analysis and a project study show the advantages of using Insulated Glass Unit (IGU) edges to mechanically attach glass to buildings.
UNStudio made a beautiful design for the C&A building with a lots of glass elements to connect with the buildings around.
The present work uses non-linear material laws for FEA and exhibits the behavior of the sealant joint in various load scenarios on several projects.
This paper focusses on the special glass part of the façade.
COMPANIES

Thermoseal Group Ltd.
Gavin Way, Nexus Point, Off Holford Drive,
Birmingham
B6 7AF
United Kingdom

Tvitec
Polígono Industrial El Bayo, parcela I, 19
24492 Cubillos del Sil León
Spain
Products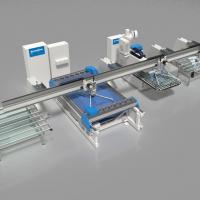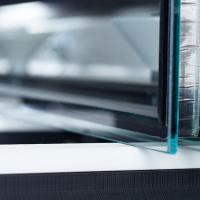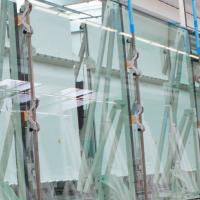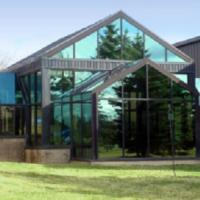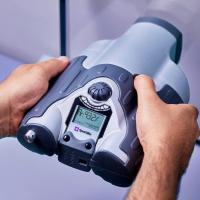 Sparklike Oy – Your IG Quality Assurance