Company address
Bergstraße 2
Ploessberg 95703
Germany

Fax:
+49 (0) 9636 92 04 10
Phone:
+49 (0) 9636 92 04 0
COMPANY DESCRIPTION
HORN Glass Industries AG, a German specialist in the design and supply of complete glass melting technology is a solution partner for the worldwide glass industry. 
With its abroad subsidiary companies in Czech Republic, India, Malaysia and China HORN match the glass industry requirement for local and fast activities.
With its more than 125 year experience in glass melting HORN has a wide range of experience in the design, manufacture and supply of different furnace types for production of lighting ware, tableware, containers, cast glass, float glass, solar glass and technical glassware.
The range of products includes utility equipment as combustion systems, electric control equipment as well as modern process controlling with SCADA systems at the highest standard, to name but a few.
A reference of more than 20.000 tonnes of glass per day coming from furnaces made by HORN express the professional and reliable performance of the market leader in glass melting furnaces.
Products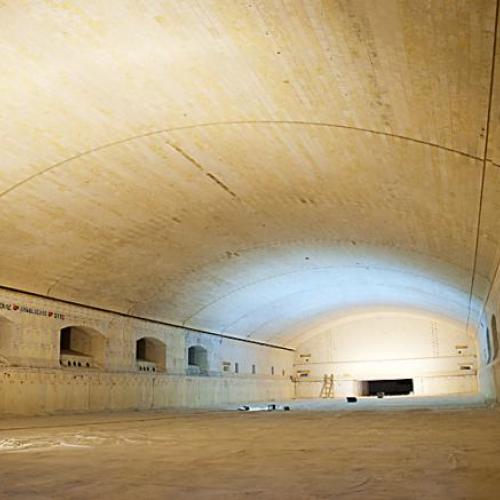 Melting Furnace - Float glass furnace
SEND INQUIRY
FEATURES:
High furnace capacity up to 1000 t/d, high quality glass for architecture or automotive purpose, low energy consumption, low emmission values.
More details ...
GENERAL
Float glass manufacturing is not like the manufacturing of commodities like steel or plastic. Each of the production processes requires raw materials to be weighed, mixed, melted at high temperatures, formed into continuous ribbons, cooled and cut into a size that fits its use.
The melting furnace consists of refractory bricks and special shapes, support and binding steel, insulation, a fossil fuel firing system, temperature sensors and a computerized process control system. The furnace is carefully designed to meet the plant's specific gross daily glass production tonnage goals.
The insulation, special airflow features, and combustion air heating enable the furnace to operate at maximum fuel efficiency with negligible pollutant emissions. The furnace is sized and designed to provide high quality glass with the smallest amount of energy per ton of glass melted.
The float glass furnace can be operated with natural gas, LPG, biogas and oil. Additionally there is the possibility to install specially developed melting assistant devices like electrical boosting or bubbling systems.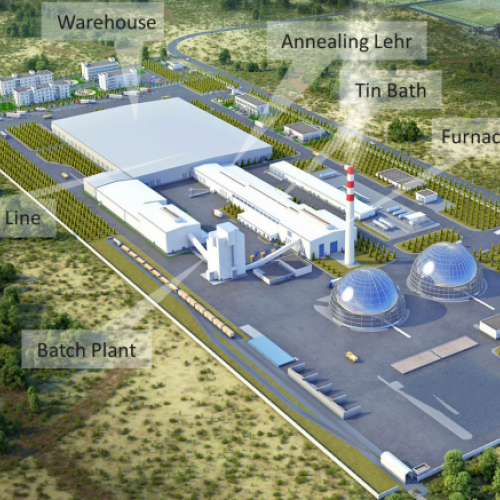 Melting furnace - Technological plants turn key
SEND INQUIRY
FEATURES:
Project management, Batch plant, Melting furnace (HORN), Forming, Annealing, Inspection, Packing, Utilities.
More details ...
DESCRIPTION
A complete technological plant on Turn-key basis for Float Glass or Container Glass production consists of raw material supply, glass melting, forming process, annealing, cold end, utilities and the corresponding project management. HORN provides the complete package together with its partner companies while the project management has a key role in this package. 
JOBS
The Turn-key plant includes supply of service/ machines for: 
Project management
Batch plant
Melting furnace (HORN)
Forming
Annealing
Inspection
Packing
Utilities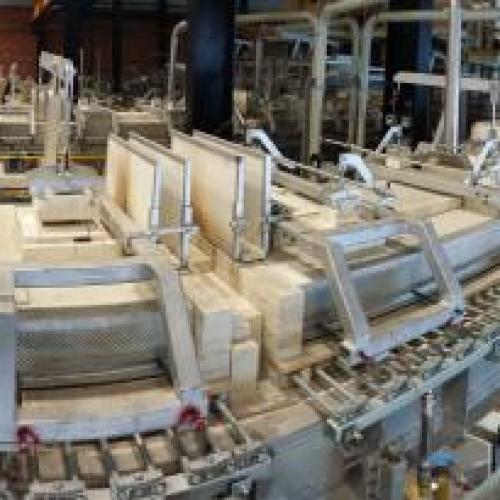 HOLLOW WARE
SEND INQUIRY
Melting Furnace, Forehearth, Heating Equipment, Electrical Equipment, Machines and Units, Peripheral Equipment, EUROX, Services
More details ...
MELTING FURNACE
HORN, with its extensive experience, knowledge and expertise, designs different types of furnaces best suited to the various glass melting processes.
FOREHEARTH
The HORN system allows specific conditioning of the molten glass for each particular forming process while ensuring the highest possible temperature homogeneity of the gob and energy efficiency.
HEATING EQUIPMENT
Specially designed,  in-house manufactured burners, as well as control skid units for using natural gas, heavy oil, light fuel oil or petcoke.
MACHINES AND UNITS
HORN's machines and units are manufactured in its own workshop with a high vertical integration of the engineering office. Machines and units are supplied for batch charging, float glass forming on tin bath or flat glass annealing. 
ELECTRICAL EQUIPMENT
Different levels of process control and tailor-made solutions to satisfy our customers' requests by using the most reliable and durable equipment, assembled and tested in our workshop.
PERIPHERAL EQUIPMENT
High quality products relating to the furnace, manufactured in our modern production area. Constantly improved and adapted to each individual production process and according to international standards and norms.
SERVICES
Special service division for execution ranging from furnace drain through demolition to supervision of erection and including heat-up and special maintenance services during operation for an extended furnace lifetime.
EUROX
- EUROX oxygen Sensor HTOS elpro
- Extractive oxygen sensor MPLS-GV-elpro for Feeder Heating