News
Solarban® 72 Starphire® Glass Curtain Wall and Glass Handrail Balconies Distinguish Office Mid-rise in SoMa San Francisco
Stunning six-string edifice strikes a chord on Hollywood, Florida skyline thanks to SentryGlas® – both inside and out.
The super glass of the whole project is made by Shanghai NorthGlass.
Şişecam will attend Eurasia Glass 2022 to be held at TUYAP Fair and Congress Center from November 12 to 16. Şişecam will showcase its high-performance products to visitors at the fair.
All international industry eyes are fixed on Kenya's leading building and construction trade show The Big 5 Construct Kenya, taking place from 9 to 11 November 2022 at the Sarit Expo Centre in Nairobi.
OmniDecor is attending EquipHotel Paris, the leading international trade show for professionals in the hotel and restaurant sector.
TurkishGlass is pleased to announce that we will be attending ZAK World of Façades North America - one of the most important global conferences on façade design & engineering.
Articles
Structural interlayers in laminated glass have allowed engineers and specifiers to extend and improve the use of glazing solutions in the construction industry.
A new design approach for loadbearing monolithic glass components of reduced annealing time
In this work, thermal and electrical performances of a multicrystalline silicon based PV-vacuum glazing were characterised using indoor test cell.
Within this research, two sets of real-scale laminated banister panels with the embedded connection were tested.
The main challenge in the design of the duplex façade was the high aesthetical performance that the façade had to meet.
The economy globalizes. The industries concentrate. The productions become uniform. Cultural specificities disappear. About architecture and glass in architecture, it is the same phenomenon.
"Going ahead of the Curve" is what the advertisement states outside of newly remodeled, Class A office building at 160 Elgin Street in Ottawa, Canada.
Can you name all types of dynamic glazing that are available in today's market? Are you aware of their particular specifications and strengths? Don't worry even if you can't. 
COMPANIES

Tvitec
Polígono Industrial El Bayo, parcela I, 19
24492 Cubillos del Sil León
Spain
Unelko Corporation
1616 W. Williams Dr.
Phoenix,, AZ 85027
United States
Products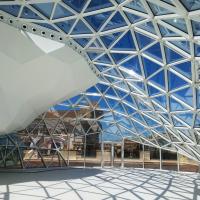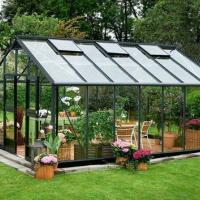 Rider Glass Company Limited