News
Şişecam participated in the 4th Innovative Glazing Global Virtual Summit addressing the latest trends in the glass industry.
With Jetver Ultra, Tecglass brings sweeping changes to the inks sector for digital printing on glass.
Tvitec wants to share a really special book with their clients and partners.
SOLARBAN® 67 SOLEXIA® Glass Maximizes Daylight for a Southern California Higher Education Mixed Use Facility
At the Belgrade Fair the 46th International Building Trade Fair was opened, under the patronage of the Ministry of Construction, Traffic & Infrastructure of the Republic of Serbia.
Recently, Tianjin Bureau of Industry and Information Technology announced the third enterprises list of single champion in manufacturing industry, Tianjin NorthGlass successfully is on the list!
On the occasion of its 50th anniversary, the Pauluskirche in Olten was renovated after the design of Werk 1 Architekten und Planer AG.
Articles
Can you name all types of dynamic glazing that are available in today's market? Are you aware of their particular specifications and strengths? Don't worry even if you can't. 
Combining transparency with a high compressive strength, glass enables us to make diaphanous load-bearing compressive members, from beams and columns to free-standing facades and entire glass structures.
Glass can form and shape a space, creating transparent architecture that can make you feel closer to the outside world.
This poetry in architecture, one of the most advanced structures in the Nordic countries, Oodi Library exalts the very elements of glass, wood and steel that work in balance as a free-standing masterpiece. 
The paper illustrates the design project of the main laminated glass balustrade of a steel staircase installed in the historical Margherita Theatre in Livorno, Italy.
Making new and existing buildings as energy efficient as possible is one way to help meet the EU's CO2 reduction goals.
Interview with Émilie Develle, technical advisor, Guardian Glass Europe.
The aim of this paper is to explain how the design intent of a bespoke glazed façade develops from the point of view of the façade consultant BIFF SA.
Products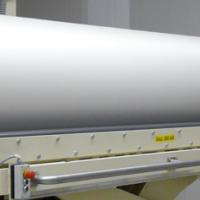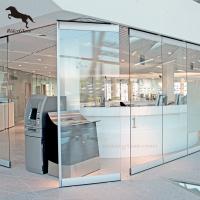 Rider Glass Company Limited