Glass Pre-processing Technology
News
China Glass will be staged at China International Exhibition Center of Beijing on May 22 - 25, 2019.
3rd Edition Of Glasspro To Be Held In Mumbai In October 2019
The perfect match: a small sized glass processing company opts for a cutting table from the base series, engineered by LiSEC.
3.000 square meters: this is the sizes of the new plant opened by Forel in Italy. It is the third one, established to answer to the growing number of orders coming from all over the world.
Adelio Lattuada & Lattuada North America Inc. won the 2018 USGlass Magazine Reader's Choice Award in the Machine Automation Category.
Innovative Tecglass technology receives award for digital printing on glass from the readers of USGlass Magazine.
Articles
Along with the multifunctionality of the building skin, BIPV today involves a new aesthetics in contemporary architecture.
Productivity within the fabrication plant can be affected by the choice of drilling and milling machinery- what is the option- Horizontal or Vertical?
The functionality of glass goes far beyond the proven basic properties of this transparent material.
Presented below are some of the special challenges facing the skilled glass-processing trades: many products are becoming smarter.
This article will focus on the edge stability of PVB and ionoplast laminates and address the potential causes of blemishes.
Thin glass – as thin as a razor blade or a human hair – is a reliable method to protect smartphone touchscreens, sensitive filters and sensors.
Although anisotropy is inevitable when heat treating glass a major breakthrough took place in the industry in 2016 by developing an on-line anisotropy visualisation equipment.
Borosilicate glass, in particular, is extremely well-suited for 3D printing processes in a range of applications.
Products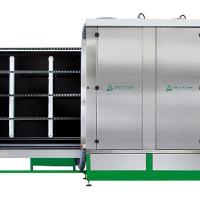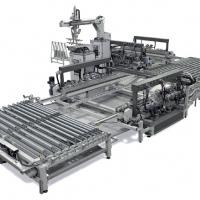 Officina Meccanica Schiatti Angelo S.r.l.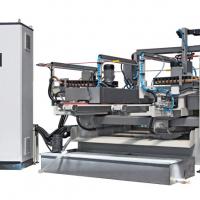 Officina Meccanica Schiatti Angelo S.r.l.