Glass Pre-processing Technology
News
Among the exhibiting companies, TUROMAS, leader in machinery solutions for the storage, loading and cutting of glass exceeds initial expectations and closes the 2023 edition with a more than positive balance.
At the Turomas booth at Vitrum, the company presents the audience with the most cutting-edge innovations in technology for glass storage, cutting, and loading.
The HEGLA partner companies will be exhibiting in Hall 7P at Stand K22
Now is the time to focus on energy efficiency, quality and automation with every piece of glass processed.
Articles
In this episode, Gennadi Schadrin, Director Research & Development IG, shares insights into its creation and the remarkable benefits it brings to glass processors.
The research paper gives an idea and compares the structural behaviour and fracture pattern and evaluates laminated glass samples with PVB, Ionoplast and EVA interlayers.
In the latest Glastory blog, Jukka Immonen shares some practical tips for optimizing energy consumption in automotive glass production. From preprocessing to final inspection, there is huge potential every step of the way.
An experimental investigation of the post-fracture bending moment capacity based on time-temperature mapping of interlayer yield stress
The trend in modern architecture towards a steady optimisation of building envelopes is continuing. Beside its function as a design element, a façade also contributes to the building's energy balance.
The article presents some basics about the processing steps of glass edges surfaces, introduces the considered grinding and polishing cup wheels and gives an overview of the performed experimental examinations.
The durability of an innovative polymeric coating recently developed by the authors to prevent stress corrosion in annealed glass is herein examined.
In this post, we discuss what emerging designs require and how automotive glass processors can meet these requirements.
Products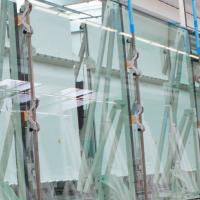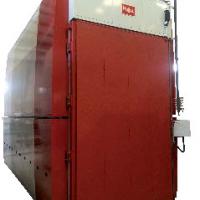 Hornos Industriales Pujol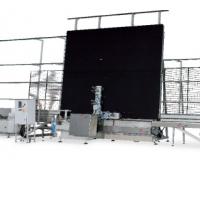 Officina Meccanica Schiatti Angelo S.r.l.