Glass Pre-processing Technology
News
The advantages are convincing: thinner and lighter glass, better edge stability and higher residual load capacity
FLACHGLAS Wernberg is completely fit for the future with its new A+W software solution
Antonio Ortega, won the award for the best manager in Teruel in the XII Edition of the ADEA Awards.
Towards a Climate-Neutral Future with Glass
Welcome to the glasstec UPDATE international conference 2021!
In today's video, LiSEC's experts present you some highlights of the LiSEC loading and cutting systems.
Articles
The latest Glastory blog is dealing with the newest trends coming to the bus glass market - how the cut-outs, digital and screen printing, larger surfaces and thinner glass to reduce weight and fuel consumption is challenging the glass processing.
The latest Glastory post is dealing with the trends in automotive display glass processing.
In this blog post, we look at trends in the sunroof and windshield business today and how glass processors can prepare for them.
A clean, safe and sustainable source of energy, solar continues to power the world at a faster pace than ever before.
Connecting glass with heat bonds is a way to create all-transparent glass structures. Two methods have been researched in theory and practice, glass welding, through local heating, and glass fusion through global heating.
Latest Glastory blog by Jukka Immonen is dealing with the 5 promises of convection technology in windshield bending.
In today's architecture the bending of glass plays an important role in achieving free forms in modern façades.
The development of structural details in glass connections is the main topic of this research.
Products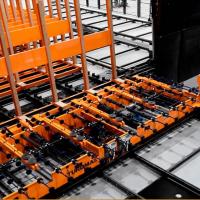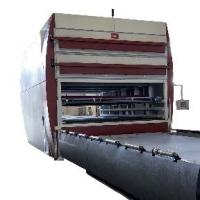 Hornos Industriales Pujol