Glass Pre-processing Technology
News
Surplus Solutions in conjunction with Joseph Finn Company will conduct a major online auction to sell the assets of Solar Seal
Scan barcodes with a smartphone – completely automated production with A+W SmartFactory
Glaston has received a strategically significant order from a glass processor in Europe, valued at approximately EUR 31 million.
Troostwijk announces an Online Auction closing Thursday 25.08.2022
This month, Vitro is presenting a live Continuing Education (CE) webinar exclusively for our Glass Education Insiders that summarizes the ins and outs of Vitro glass production, processing and performance.
Below is an email Koch Industries President and COO Dave Robertson sent to Koch employees regarding operations in Russia.
"After many IG produced Tvitec is very satisfied about what we have achieved together with Forel"
Articles
The strength of glass plays an important role in the dimensioning of glass components in the building industry. A major factor determining float glass strength is damage such as scratches or cracks due to the brittle material behavior of glass.
In this study, the bending process of specially-fabricated double glazing units ('panels') is investigated with a focus on a local instability phenomenon.
In this paper, we present the development of an intrinsic parameter σQM characterizing the sensitivity of a coating (or configuration) to the quench marks.
This paper presents work undergone for a set of four high-rise towers, featuring 11,136 unique cold-bentpanels, hundreds of which are pushed beyond 250mm.
The paper presents the results of FEM analysis as well as tests performed on double glazed units including Sikasil® IG-25 secondary sealing joints and SikaGlaze® IG-5 PIB as primary seal.
This paper shows different Pummel classifications that can currently be found on the market. Subsequently, approaches to the automatization and standardization of the execution and especially the evaluation of the Pummel test are shown.
In the second episode of #AskGlaston Flat Tempering Series, we will talk about the new solution to estimate the stress level in glass – online.
This first episode is devoted to the white haze phenomenon – one of the most asked about issues in the history of #AskGlaston.
Products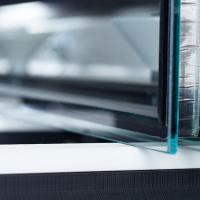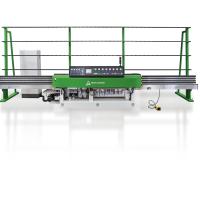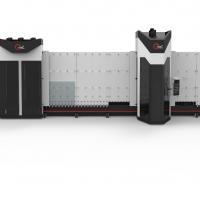 Luoyang North Glass Technology Co., Ltd.,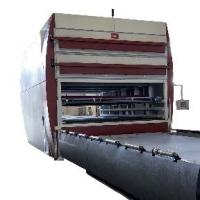 Hornos Industriales Pujol