Glass Pre-processing Technology
News
Forel "High Tech" IG Line is the result of over 45 years of know-how in IG processing machinery.
The delivery of a small kilns or a complex one makes no difference for RCN Solutions because the company has offered tailor-made products for its clients for a long time.
For six decades, the company has provided innovative individual and complete solutions in flat glass processing and finishing.
How can automation help glass and fenestration fabricators meet growing demand?
The whole group would like to thank Alfredo Aureli for the important work he has done in more than fifty years.
In the No. 6 factory building of Tri-Variate Movement centrifugal fan of Luoyang NorthGlass, a row of circulating fans for combustion furnace used in firing ternary catalytic purifier are ready to be launched.
NorthGlass won the "first choice brand for building glass" award with its strong product research and development and manufacturing capabilities.
Articles
In today's architecture the bending of glass plays an important role in achieving free forms in modern façades.
The development of structural details in glass connections is the main topic of this research.
Few materials in human history have been made for as long or used in as many ways as glass. Ancient peoples molded it and poured it; later cultures discovered how to spin and blow glass into unique, dazzling shapes.
Some practical tips on how you can well maintain your laminating line and extend its longevity.
Glaston is working hard to make tempering furnaces more automated.
The new LiSEC glass edge deletion machines are equipped with improved sensor technology. This measures with greater precision and therefore guarantees constantly high finishing quality of the glass edges.
Digitalisation is not only something for start-ups or major enterprises. It applies just as naturally to many skilled trade businesses.
It is a very known behavior that the glass fragmentation depends on where you break the glass.
Products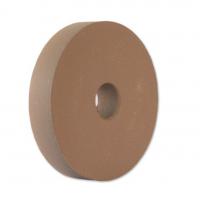 Glasmik d.o.o. - Branch Office MARIBOR