Glass Pre-processing Technology
News
Camyapi has formed an alliance with Tecglass to equip their factory with the latest digital printing technology.
Maximize production and reduce manual operations with RCN Solutions' semi-automatic conveyor for glass loading
Glaston has received an order from one of the world's leading car glazing manufacturers, Saint-Gobain Sekurit, for their new MATRIX EVO line.
The new technology, which has been part of the ProLam LSR series equipment for just under three years, promises four advantages.
STRON showcases latest innovations in glass cutting technology at the 32nd China Glass Exhibition
STRON offered complete solutions for glass cutting equipment at ZAK Glass Technology Expo in New Delhi.
The La Sentiu and Granollers curved glass factories are working at full tilt with the superior quality they're known for around the world
Articles
In the latest Glastory blog, Jukka Immonen shares some practical tips for optimizing energy consumption in automotive glass production. From preprocessing to final inspection, there is huge potential every step of the way.
The trend in modern architecture towards a steady optimisation of building envelopes is continuing. Beside its function as a design element, a façade also contributes to the building's energy balance.
The article presents some basics about the processing steps of glass edges surfaces, introduces the considered grinding and polishing cup wheels and gives an overview of the performed experimental examinations.
The durability of an innovative polymeric coating recently developed by the authors to prevent stress corrosion in annealed glass is herein examined.
In this post, we discuss what emerging designs require and how automotive glass processors can meet these requirements.
Color Depth is a material-based research project investigating the optical and structural properties of thick glass.
The strength of glass plays an important role in the dimensioning of glass components in the building industry. A major factor determining float glass strength is damage such as scratches or cracks due to the brittle material behavior of glass.
In this study, the bending process of specially-fabricated double glazing units ('panels') is investigated with a focus on a local instability phenomenon.
Products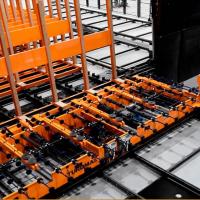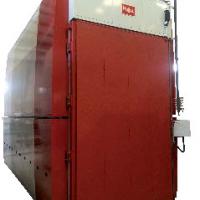 Hornos Industriales Pujol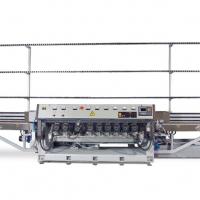 Officina Meccanica Schiatti Angelo S.r.l.