Glass Pre-processing Technology
News
The testimony of Lepage confirms once again that the Mappi tempering furnaces are the best solution both for what it wants to grow and for those who want to continue to remain great.
There it is again, that phrase that ends with 4.0. Do I have to pay attention to it even if my production is already largely automated? Or is it all just hype in the end?
A perfectly designed LiSEC glass cutting line has become outdated. It is in good mechanical condition, but it is suffering from the phenomenon called "ageing".
Glaston Corporation, has signed an agreement to divest its pre-processing business in Mexico, to Italian Bavelloni S.p.A.
A Vitrum edition strongly dedicated to news, technology and automation.
On October 31, 2019 in Moscow, in the Izmailovo hotel complex (Gamma, Delta), the Smolensk 1 + 2 conference hall will host the International Forum Glass and Modern Technologies - XXI.
Promac Group has unveiled four new supply agreements, in addition announcing a series of new strategic associations agreed at Vitrum 2019.
Articles
Along with the multifunctionality of the building skin, BIPV today involves a new aesthetics in contemporary architecture.
Productivity within the fabrication plant can be affected by the choice of drilling and milling machinery- what is the option- Horizontal or Vertical?
The functionality of glass goes far beyond the proven basic properties of this transparent material.
Presented below are some of the special challenges facing the skilled glass-processing trades: many products are becoming smarter.
This article will focus on the edge stability of PVB and ionoplast laminates and address the potential causes of blemishes.
Thin glass – as thin as a razor blade or a human hair – is a reliable method to protect smartphone touchscreens, sensitive filters and sensors.
Although anisotropy is inevitable when heat treating glass a major breakthrough took place in the industry in 2016 by developing an on-line anisotropy visualisation equipment.
Borosilicate glass, in particular, is extremely well-suited for 3D printing processes in a range of applications.
Products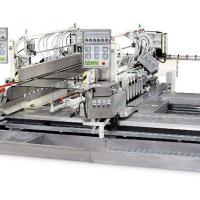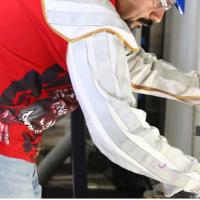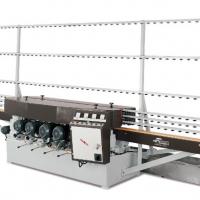 Officina Meccanica Schiatti Angelo S.r.l.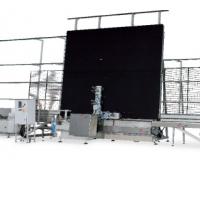 Officina Meccanica Schiatti Angelo S.r.l.