Glass Pre-processing Technology
News
The Board of Directors of Glaston Corporation has appointed M.Sc. (Econ.) Anders Dahlblom (born 1974) President and CEO of Glaston Corporation.
Localised stresses in laminated glass can cause faulty breakages during cutting. The modern suction cup mechanism from LiSEC helps to reduce the numbers of losses.
Officina Meccanica Schiatti Angelo s.r.l. is more than just machinery, they are partners who take time to solve your specific problems to add value to your operation.
The TUROMAS loading system offers multiple benefits for glass processing companies, including productivity increase, optimization of plant layout, economic savings or factory safety.
NGA is getting ready to deliver its most ambitious pandemic pivot—transforming GlassBuild America into an online event. We're calling it GlassBuild Connect, and it will last the entire month of September.
FGIA is pleased to announce it will participate as an association partner in GlassBuild Connect: The Glass & Fenestration Online Experience, taking place September 1-30 at GlassBuild.com.
When enhanced with Fenzi products, glass plays an increasingly crucial role in the world of packaging.
Articles
A case study of a glass/glass hybrid panel, developed with TU Delft, will be discussed in the context of other past and current Arup projects to demonstrate current digital design advances.
The author compares different existing and new application systems for interleaving material for bending windshields.
Contemporary architectural transparency (understood as the optical property of the material) is constantly being redefined and, over the last decade, new design trends have developed related to transparent façades in architecture.
New Technical Document (TD) reviews glass surface decontamination—and what makes glass ideal for physical separation and other applications.
As digitalization becomes a strategic discipline in almost all enterprises and industries, the glass processing business is no exception.
Safety standards are constantly rising in all possible areas in which glass is used or installed – which is the reason why lamination is also becoming increasingly important in the glass industry.
Are you considering adding insulating glass products to your production mix? Or are you thinking of reconfiguring your current equipment to deliver new and better services to your customers?
During times when the number of suppliers in all industries is steadily increasing and the market is becoming more and more transparent at the same time, the importance of cost-effective production for higher profit margins increases tremendously.
Products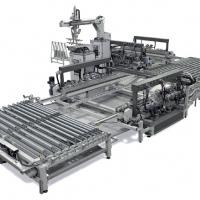 Officina Meccanica Schiatti Angelo S.r.l.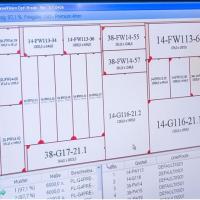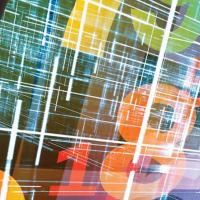 Elettromeccanica Bovone s.r.l.