Company address
Via Abbondanza 11/13
22070 CO
Italy

COMPANY DESCRIPTION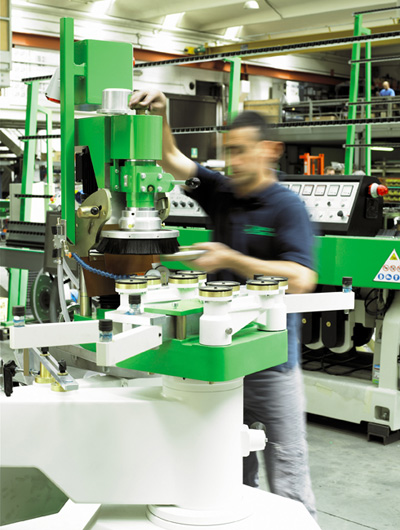 The company, founded at Carbonate (Como) in 1978, first attended, above all, to technical assistance services. At the beginning of the eighties, it started to manufacture automatic corners grinding machines and later straight-line edging machines (in 1983) and bevelling machines (since 1989).
From the establishment up to now the development has been uninterruptedly if you think that in 1979 Adelio Lattuada worked alone while and his staff is now composed of 35 persons planning, mounting and testing the machines.
Our current machines range includes:
more than 30 models of electronic or with PC straight-line edging machines for the flat edge with arris and with variable angle from 5 to 16 wheels
complete line of double-edgers from 8 to 11 wheels on each side, for the flat edge with arris
more than 10 models of electronic or with PC straight-line bevelling machines from 7 to 14 wheels
2 models of combined straight-line edging/bevelling machines (electronic or with PC) for the simultaneous processing of flat edge with arris and bevel in one single passage
4 models of automatic corners grinding machines
15 models of vertical washing machines
complete line of horizontal drilling machines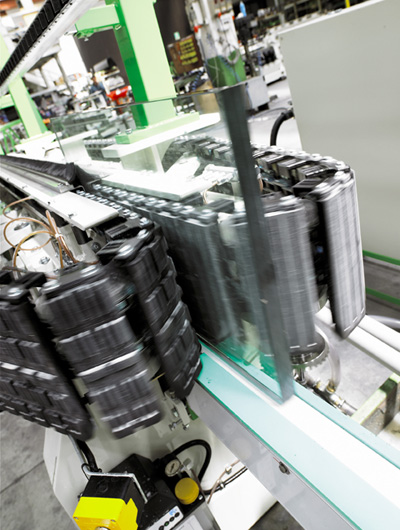 Something More...
Strong points
Our machines are mainly characterised by a great technological flexibility, use simplicity and limited maintenance required. The functional planning and manufacturing standards used avoid long and expensive machine stops. After-sale technical assistance by a qualified staff of technicians both from our and associated companies.
Facts and figures
From the foundation until today more than 2.000 machines sold all over the world
35 employees taking care of the machines' designing, assembling and testing
Products mostly (75-80%) exported both in EEC and EXTRA-EEC countries
Products sold in more than 90 different countries
3.000 m2 production area
More than 90% of satisfied customers purchasing a second machine