Tempered Glass Technology
News
Coating independent temperature monitoring and quality control in glass tempering furnaces
Extending the lifetime of ProE from 2008
15th April, the PMU (performance test unit) which is consist of 23m long with 6-layer SentryGlas laminations of 12mm ultra-clear tempered glass is unveiled.
Satinal announces that it has entered the EcoVadis ranking for the first time, belonging to 25% of all companies rated with the silver medal.
Tianjin NorthGlass (referred to as TNG) uses innovative concave Low-e bending technology and adopts extremely strict standards for edge shift, curvature and edge straightness in production to present straight vertical lines on the surface of the building.
Resolutions of the Annual General Meeting of Glaston Corporation and the decisions of the organisation meeting of the Board of Directors
Glaston offers the latest technology for laminating complex end products: the processing of high-performance Low-E glass is now a reality.
Articles
Industry demand for impeccable glass quality has increased notably over the last years. Customer expectations run high, forcing glass processors to strive for ever-stricter quality control and ensure minimal rejection rates for finished products.
The most common quality issues that arise in tempered glass are roller waves, glass distortion, bad anisotropy and white haze. In this post, we want to focus on white haze and ways to control it.
In 2015, the bold concept of a curvy tower at 252 East 57th Street, New York, was presented to an audience at the Glass Performance Days conference. At that time, building construction was just beginning, and no one was certain such a novel idea could be realized.
This poetry in architecture, one of the most advanced structures in the Nordic countries, Oodi Library exalts the very elements of glass, wood and steel that work in balance as a free-standing masterpiece. 
In glass edge processing, the requirements for the finished components can vary greatly depending on the location and purpose.
In glass tempering, we look for equipment that uses less energy, leading to fewer emissions. But sometimes, the numbers are too good to be true.
Global environmental concern is motivating efforts to improve energy efficiency in all industrial sectors. And glass tempering is no exception.
Today, almost all new devices – from home appliances to production equipment – are connected. Rapid development in consumer electronics has been increasingly moving towards industrial use. In the glass industry, this development is still in its early stages.
Products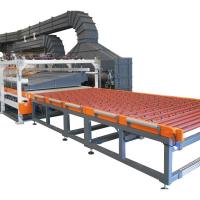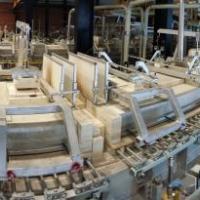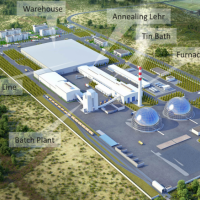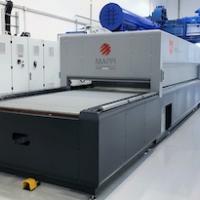 Luoyang North Glass Technology Co., Ltd.,