Tempered Glass Technology
News
Markets change, companies grow, and more and more often the solution to be competitive is to increase the number of machines.
At the end of 2018, the glass storage pretreatment line independently developed by Shanghai North Glass Automation Technology Co., Ltd. passed the acceptance of a customer in Fujian.
The ancient experience of glass masters supported by the best and most modern technologies: this was the meeting point between Cristalcasa and Mappi.
The solution provider for the glass fabricator will be on hand with industry leading machinery, innovation, and more!
Glaston Jumbo Series flat tempering line with the iLooK online quality measuring system was installed at Jaakko-Tuote in Finland in spring 2019.
Come celebrate a world-class combination that offers more passion for glass.
IGE Glass Technologies to Exhibit at Glasstech Mexico.
Articles
The author proposes a simple surface quality test using a standard window cleaning scraper and common smartphone or shop microscope.
Learn about the first step we take in maintaining tempered glass quality standards.
Although anisotropy is inevitable when heat treating glass a major breakthrough took place in the industry in 2016 by developing an on-line anisotropy visualisation equipment.
Incidents in Melbourne of 'spontaneous' glass breakage are more about the construction industry forgetting the lessons of the past than 'cheap' Chinese imports.
Power consumption of the glass tempering furnace refers to the amount of electric energy consumed in the process of tempering certain quantity of glass. The measuring unit commonly used is the kilowatt hour (KWh).
We'll help you meet the spec with our knowledge of the glass tempering process.
Keeping impurities away from the glass is imperative in the glass tempering process. These impurities can cause damage resulting in a product that doesn't live up to aesthetic standards, won't meet a client specification or is completely unusable.
Glass makes modern life possible, from our coffee makers, fireplaces, and induction cooktops to oil pipelines, syringes, lasers, and more.
Products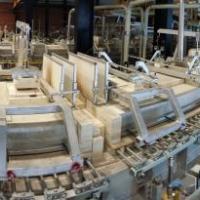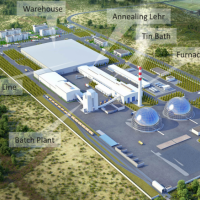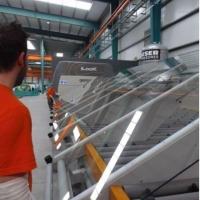 Luoyang North Glass Technology Co., Ltd.,