Tempered Glass Technology
News
Partnership between Bystronic glass and HEGLA terminated in mutual agreement.
Glaston Group has closed a deal for several pre-processing machines with Chinese Xinyi Glass Holdings Limited, one of the biggest glass companies in China covering float glass, solar glass, coated glass and automotive glass.
It was a busy week for Mappi, we were present simultaneously in the New and the Old World.
On November 11, 2019, the new factory of NorthGlass SiNest, located in Ruyang industrial agglomeration area, Luoyang city, was filled with colorful flags and crowds.
The four-day Fenestration BAU China (refer to as: FBC) concludes on November 8, 2019 in Shanghai New International Expo Center (Pudong New District).
Glaston's co-operation negotiations concerning adaptation measures have ended. As a result, Glaston plans to decrease the number of employees in Finland by approximately 12 people, out of which at most 8 employments will be terminated.
US Glass magazine announced that Mappi International has won the 2019 Readers Choice Award for Machinery - Tempering with our Industry 4.0 Technologies.
Articles
The New Hype in Top End Architecture – an Examination of Latest Product Developments and Projects
A couple of years ago all started with the first measurement of anisotropies and edge stress as well as the detection of White Haze and other glass imperfections right after the furnace.
The author proposes a simple surface quality test using a standard window cleaning scraper and common smartphone or shop microscope.
Learn about the first step we take in maintaining tempered glass quality standards.
Although anisotropy is inevitable when heat treating glass a major breakthrough took place in the industry in 2016 by developing an on-line anisotropy visualisation equipment.
Incidents in Melbourne of 'spontaneous' glass breakage are more about the construction industry forgetting the lessons of the past than 'cheap' Chinese imports.
Power consumption of the glass tempering furnace refers to the amount of electric energy consumed in the process of tempering certain quantity of glass. The measuring unit commonly used is the kilowatt hour (KWh).
We'll help you meet the spec with our knowledge of the glass tempering process.
COMPANIES

Mappi International Srl
Via Fieramonti 1
04012 Cisterna di Latina LT
Italy

Viprotron GmbH
Ostendstraße 17
64319 Pfungstadt
Germany
Products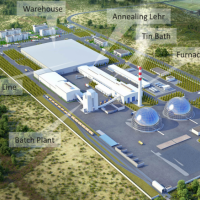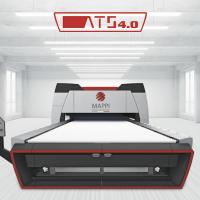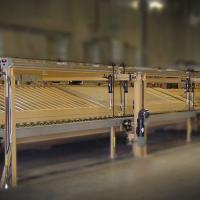 HHH Tempering Resources, Inc.