Tempered Glass Technology
News
The building is a square structure with 16,900 pieces of SGP colored glazed laminated louver glass on the facade. 
For Mappi summer has never been a period of closure, of vacation, but the time to continue producing, to remain always available to our customers and to devote greater efforts to research and development.
Cottrill & Co. offers two very unique online auctions. Lisec, Bystronic, Tamglass, Hegla and other machinery.
Fox is the tempering furnace with all Mappi innovations for perfect temperature control, energy consumption reduced to a minimum.
Luoyang NorthGlass Taixin Fan Technology Co.,Ltd. recently changed its name to Luoyang NorthGlass Three-dimensional Flow Fan Technology Co.,Ltd. due to operational needs.
The facade of yellow brick decorative art style, unified transparent rectangular glass window and simple three-dimensional vertical line decoration, represent the modern historical background of Shanghai and high-end design aesthetic feeling.
Glaston Group has closed a deal for a B'CHAMP pre-processing line, a Glaston Matrix serial bending furnace and high-performance laminating equipment with US based company Lippert Components Inc.
Articles
In this article, the prestressing profile of chemically prestressed glass panes is investigated and two different measurement methods for recording surface compressive stress will be presented.
In a flat glass laminating oven, glass-film sandwiches are located on rotating rollers and conveyed through a heating chamber in a continuous flow.
Glass type, coating types and locations, shading patterns and devices... there are multiple factors that can contribute to a thermal stress break.
Today, when energy efficiency is more important than ever, it's a good time to speak about insulating glass spacers.
As a manufacturer and supplier of monolithic, laminated and insulated glass panels, we often produce larger panels that must use heat-treated components, ionoplast interlayers and multi-layer assemblies.
In the last years contentions about anisotropies among customers and manufacturers occurred when using glass products, such as heat-strengthened (HS) or fully tempered glass (FT).
Strong, resilient, with perfect thermal and sound insulation properties, insulating glass has been used around the world in applications ranging from family homes to high-scale construction.
In this paper local heat transfer of impinging small jets on surface heat transfer and residual stresses is studied.
Products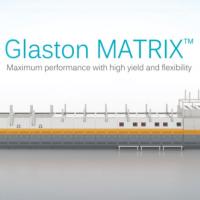 Luoyang North Glass Technology Co., Ltd.,