Company address
Via del Lavoro, 1
Erba 22036 CO
Italy

COMPANY DESCRIPTION
Satinal SpA is an Italian company with a multi-brand architecture and it is a global leader in the development, manufacturing and commercialization of glass laminating and glass frosting solutions.
STRATO® represents the range of EVA (Ethylene Vinylacetate) interlayers for glass lamination. Currently Satinal Spa is the only manufacturer of EVA films with a 2.6 meter wide line (102").
Satinal also provides a wide range of tailormade laminating furnaces branded TK. The ovens range also includes equipment for tempering, chemical tempering and HST.
At the same time, Satinal is a leader in the production of chemicals and machinery for hollow glass frosting.
Founded in 2001, today Satinal is a solid, dynamic and competitive company, looking towards the future while maintaining the strong heritage of the past. The ability to effectively meet any type of need, the constant investments in its internal R&D Lab, the ability to take the customer by the hand and guide them with confidence towards important growth paths are its real strengths and what enables the group to have greater confidence in the future and the challenges that lie ahead.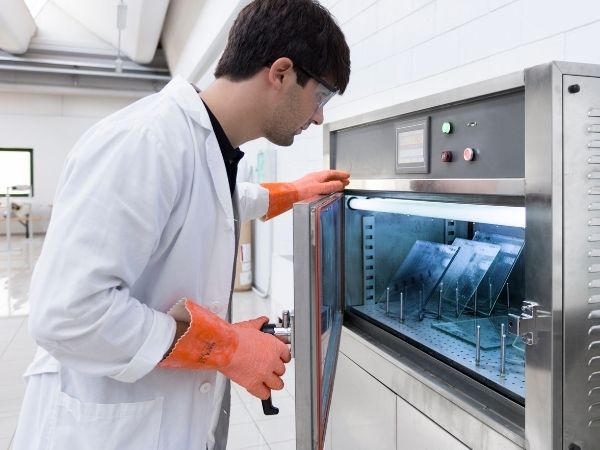 Beside the headquarter and manufacturing plant in Italy (Erba, Como), Satinal established its subsidiaries in USA (Satinal USA Inc, Miami) and in Brasil (Satinal do Brasil Ltda, São Paulo).