Interior Glass Applications
News
This innovative partnership will allow Eastman to satisfy the increasing demand for superior low-iron glass products.
The entire upgrade took only 25 days. The completed furnace was shorter in length, reducing the line's footprint. Plus, the machine consumed much less energy, an added benefit.
The newest line engraves precious metals, as gold, on the glass surface through the use of the most sophisticated serigraphy technology in both flat and curved glass.
The fire-resistant glazing in the frameless system POLFLAM® BR, classified as EI 60. POLFLAM® glass, was also used for the fire-resistant doors in the staircases and is a definitive architectural feature of the building.
The fourth episode of the webinar series will see a discussion on the many facets of glass and its use in the architectural and design realm.
When enhanced with Fenzi products, glass plays an increasingly crucial role in the world of packaging.
A new concept in digital printing, engineered by Tecglass to be a real, true 'game changer', designed to allow architecture professionals to take the leap into the world of digital printing.
Articles
Decorative glass is limitless in design, colors, patterns, textures, and offers aesthetic brilliance in countless interior applications.
Minimalist windows explore the potential of structural glass to provide large sliding glass doors with extremely thin doorframes.
New Technical Document (TD) reviews glass surface decontamination—and what makes glass ideal for physical separation and other applications.
Durability Testing Under Climatic Influences and Mechanical Loads
In the last decade there has been a trend in Architecture to design façades in which all structural elements are made of glass. This trend has also extended to other parts of the building such as rooflights, staircases, etc.
It is estimated that 100 million to 1 billion birds a year perish due to collisions with glass.(1-2) In North America, some communities have enacted legislation aimed at protecting birds by calling for the design and installation of birdsafe glazing.
This paper will discuss the psychology of perception, threshold, and emotion in interior glass design.
Structural, architectural and installation demands must all be considered in glass structures. The best solutions do not form a compromise between these demands but integrate them into one solution.
COMPANIES

Vitro Architectural Glass
400 Guys Run Rd
Cheswick , PA 15024
United States

Walker Glass Company Ltd.
9551 Ray Lawson Blvd.
Montréal QC H1J1L5
Canada
Products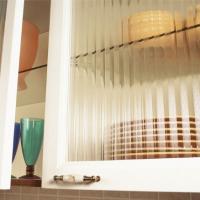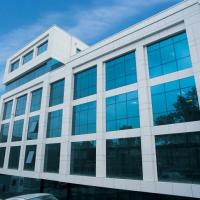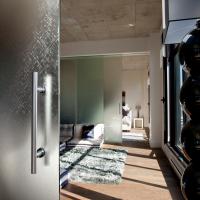 Walker Glass Company Ltd.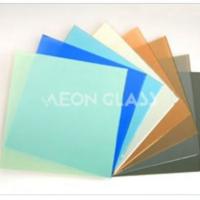 Qingdao AEON Glass Co., Ltd.
Glasmik d.o.o. - Branch Office MARIBOR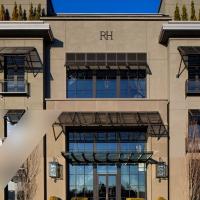 Walker Glass Company Ltd.