Interior Glass Applications
News
Yorglass' anti-slip floor glass series carry the quality and aesthetic appearance of the glass to the spaces.
The Pittsburgh Produce Terminal—rehabilitated with Acuity™ low-iron glass and Solarban® 70 glass with an Acuity™ glass interior lite—is a beacon of creativity and innovation in the Steel City.
The Group branches give us a world view and act as strategic observation points for the sector.
Featuring Saflex Solar along with Vanceva Colors
For privacy, pure minimalist style and the best use of natural light inside buildings, the new Transparent Collection of creative patterns has been released by Tecglass.
Innovative printing technology and state-of-the-art software: these are the essential elements in digital printing on glass by Tecglass, digital branch of the Fenzi Group.
Acid-etch it. Backpaint it. Frit it. Digitally print on it. The design options are endless with Starphire Ultra-Clear® glass — the world's purest glass, and the ultimate canvas for brilliant design.
Articles
From domed skylights to curved handrails, revolving door enclosures to building enclosures, the dramatic curves of bent glass offer architectural form and function.
Decorative glass is limitless in design, colors, patterns, textures, and offers aesthetic brilliance in countless interior applications.
Minimalist windows explore the potential of structural glass to provide large sliding glass doors with extremely thin doorframes.
New Technical Document (TD) reviews glass surface decontamination—and what makes glass ideal for physical separation and other applications.
Durability Testing Under Climatic Influences and Mechanical Loads
In the last decade there has been a trend in Architecture to design façades in which all structural elements are made of glass. This trend has also extended to other parts of the building such as rooflights, staircases, etc.
It is estimated that 100 million to 1 billion birds a year perish due to collisions with glass.(1-2) In North America, some communities have enacted legislation aimed at protecting birds by calling for the design and installation of birdsafe glazing.
This paper will discuss the psychology of perception, threshold, and emotion in interior glass design.
Products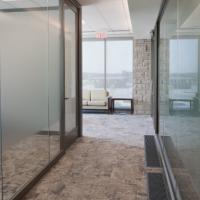 Walker Glass Company Ltd.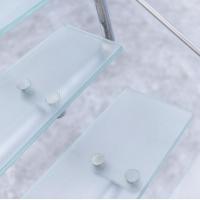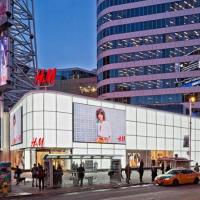 Walker Glass Company Ltd.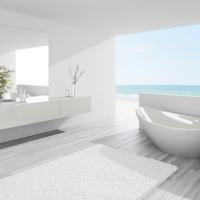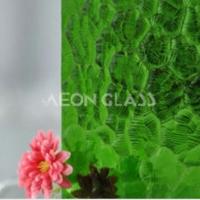 Qingdao AEON Glass Co., Ltd.