Interior Glass Applications
News
Walker Glass manufactured a low-iron glass with white, backpainted and bronze-tinted mirror with a satin acid etch applied.
The Carnarvon Fuse Art Collective presents a stunning public art piece digitally printed onto low iron, cyclonic glass.
Using technology, expertise and imagination to create a staircase that's its own work of art.
GGI announced the launch of their refreshed website, with updated page layouts and product photography to further improve the user experience.
New Comar 7P.i CDE Commercial Door Electronic Lock with Access Control Integration Secured by Design Licenced Product.
Bensonwood chose a Solar Innovations® entryway to create a light, welcoming atmosphere. The building's bright facade is inviting, promising a friendly customer experience.
The Marcus Mariota Sports Performance Center features an athletic wellness performance facility and an interior constructed of eye-catching glass displays, including a trophy lobby with Tru Vue® UltraVue® Laminated Glass display cases.
Articles
When it comes to safety glass, there are generally two options that architects and designers of today will tend specify: toughened glass and laminated glass.
What relevance do British Standards have on the specification of partitions?
A sustainable office design has gone from a "nice-to-have" to a "must-have" achievement. The question is no longer if business will incorporate sustainable design, but when.
Read this guide for an in-depth look at the best in smart home technology for 2017.
AGI has prioritized education about the topic of interior glass partitions.
Advances in glass manufacturing processes mean there has never been more choice when it comes to the fire glass market.
The innovative modern technology utilizes a switchable liquid crystal film and durable glazing to deliver a number of benefits to medical facilities.
With a look that's sleek, stylish and contemporary, what's not to love about glass floors?
Products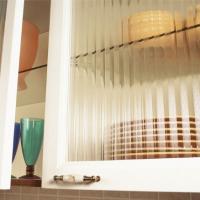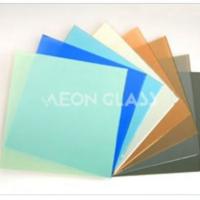 Qingdao AEON Glass Co., Ltd.