Interior Glass Applications
News
Contemporary architecture definitely means glass; its minimalism being combined today with the warmth and nobility of natural materials.
The solutions for digital printing on glass developed by the Spanish company were a magnet for industry professionals at this year's leading international glass trade events.
Binary code never looked so extraordinary.
Digital printing live demos, new collections of design patterns for architecture, the Vitro Design Catalog live at the show with a new Virtual reality tool.
With the recently issued test certificates, feco rounds off its system partition wall range and offers attractive design solutions for the increasing demand for fall-protective glazing with high sound insulation up to Rw,P = 47 dB.
In San Francisco's tallest building, you'll find the new Accenture office and Trex Commercial's Track Rail system. The innovative railing installation illuminates a stunning five-story staircase.
Lindner Interiors Ltd has achieved the esteemed FIRAS certification for the design, supply and install of fire rated glazing and steel doors.
Articles
As companies strive to make their workplaces more flexible, interior glass has become a popular choice. Demountable interior glass also offers tax advantages.
At glasstec 2018 in Düsseldorf exhibitors will present intriguing developments in the display glass segment. This theme is also addressed in a very special way by the expert conference "Function meets Glass" on 22 and 23 October.
When it comes to safety glass, there are generally two options that architects and designers of today will tend specify: toughened glass and laminated glass.
What relevance do British Standards have on the specification of partitions?
A sustainable office design has gone from a "nice-to-have" to a "must-have" achievement. The question is no longer if business will incorporate sustainable design, but when.
Read this guide for an in-depth look at the best in smart home technology for 2017.
AGI has prioritized education about the topic of interior glass partitions.
Advances in glass manufacturing processes mean there has never been more choice when it comes to the fire glass market.
Products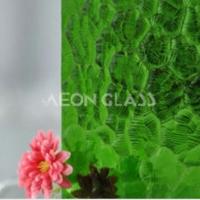 Qingdao AEON Glass Co., Ltd.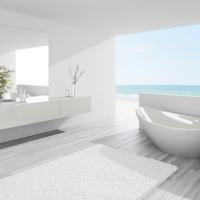 Vitro Architectural Glass (Formerly PPG Glass)