Interior Glass Applications
News
SWISSRAILING FLAT is unique and stands out due to its unparalleled all-glass look without visible brackets.
Trex Commercial Products engineered glass railings for the stairs and overlooks, employing sleek Track Rail with glass infill panels and stainless steel top cap.
Say goodbye to a mono-colored appliances glass era and hello to Dip-Tech VEra Digital Printing and it's about to change everything…
Şişecam Flat Glass, one of the largest flat glass manufacturers in the world attends the world's leading exhibition for the solar industry, Intersolar Europe 2019 held at Munich between the 15th and 17th of May.
New perspectives and creative solutions. Design, functionality, versality and easy installation are imperative.
ODL, Inc., a leading building products supplier of decorative and clear doorglass and entry treatments, offers Simulated Divided Lights (SDL) in on-trend styles and with clear and textured glass options.
Established in 2002, Glass Planet specialises in the manufacture of clear, tinted and ceramic printed toughened glass for showers, balustrades, shopfronts and patio blanks for the commercial and residential markets.
Articles
As companies strive to make their workplaces more flexible, interior glass has become a popular choice. Demountable interior glass also offers tax advantages.
At glasstec 2018 in Düsseldorf exhibitors will present intriguing developments in the display glass segment. This theme is also addressed in a very special way by the expert conference "Function meets Glass" on 22 and 23 October.
When it comes to safety glass, there are generally two options that architects and designers of today will tend specify: toughened glass and laminated glass.
What relevance do British Standards have on the specification of partitions?
A sustainable office design has gone from a "nice-to-have" to a "must-have" achievement. The question is no longer if business will incorporate sustainable design, but when.
Read this guide for an in-depth look at the best in smart home technology for 2017.
AGI has prioritized education about the topic of interior glass partitions.
Advances in glass manufacturing processes mean there has never been more choice when it comes to the fire glass market.
Products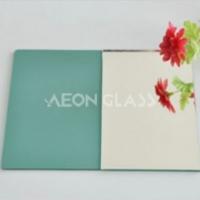 Qingdao AEON Glass Co., Ltd.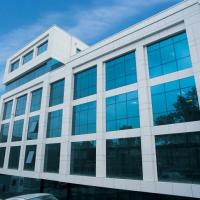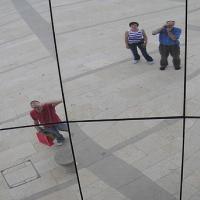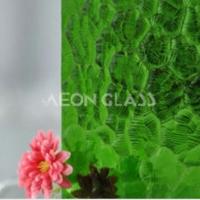 Qingdao AEON Glass Co., Ltd.