Interior Glass Applications
News
Riding the wave of success at previous editions, Tecglass returns to the Eurasian exhibition in partnership with FGI Flat Glass International, trading company and distributor of Spanish-made digital printing technologies in the region.
Be inspired by the textures and graphic motifs created by the Tecglass designers to customize glass surfaces in skyscrapers, homes, offices and shops and all kinds of interior décor: kitchens, divider walls, even appliances.
The innovative Vitro Jet FS24 digital printer with Side Kinetix technology will be installed in the UAE.
This article explores the role that acid-etched glass can play in dispersing natural light within a given space.
AIS is organising a competition that will reimagine architectural innovation and bolster creativity in young architectural minds.
The BATIMAT exhibition, which will take place from 4 to 8 November 2019 in Paris, it is a world reference in the construction sector.
Saving space while providing a contemporary industrial aesthetic, internal steel sliding doors from Steel Window Association members provide solidity without being visually overpowering.
Articles
It is estimated that 100 million to 1 billion birds a year perish due to collisions with glass.(1-2) In North America, some communities have enacted legislation aimed at protecting birds by calling for the design and installation of birdsafe glazing.
This paper will discuss the psychology of perception, threshold, and emotion in interior glass design.
Structural, architectural and installation demands must all be considered in glass structures. The best solutions do not form a compromise between these demands but integrate them into one solution.
This contribution is an excerpt of the journal publication by Louter et al. 2018. It explores the potential of thin glass for architectural applications and reports on two thin glass concepts.
As companies strive to make their workplaces more flexible, interior glass has become a popular choice. Demountable interior glass also offers tax advantages.
At glasstec 2018 in Düsseldorf exhibitors will present intriguing developments in the display glass segment. This theme is also addressed in a very special way by the expert conference "Function meets Glass" on 22 and 23 October.
When it comes to safety glass, there are generally two options that architects and designers of today will tend specify: toughened glass and laminated glass.
What relevance do British Standards have on the specification of partitions?
COMPANIES
Unelko Corporation
14641 N 74th St.
Scottsdale, , AZ 85260
United States

Walker Glass Company Ltd.
9551 Ray Lawson Blvd.
Montréal QC H1J1L5
Canada
Products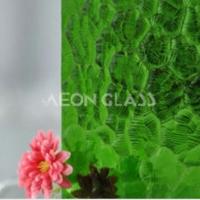 Qingdao AEON Glass Co., Ltd.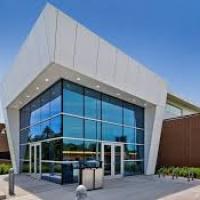 Walker Glass Company Ltd.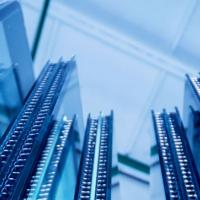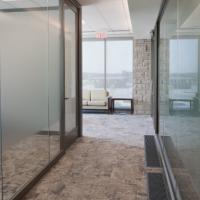 Walker Glass Company Ltd.