Laminated Glass Technology
News
Learn how STRATO® Rigido and STRATO® Colour will change your way of viewing the lamination process
An inspired blend of creative architecture, engineering, and technology combined with innovative building materials led to the creation of a magnificent new Skywalk at Grand Canyon West's Eagle Point in northwestern Arizona.
Taneli Ylinen, who has been involved in a huge number of laminating line upgrades to help glass processors improve their processing capabilities, will tell you about the benefits an upgrade brings and how fast one is done in real life.
Kuraray wishes to clarify some confusion in the industry relating to its SentryGlas® ionoplast interlayer branding.
Kuraray issued a new brochure on Trosifol® The Wedge. The use of Head Up Displays (HUD) continues to increase in the automotive industry.
Continuous customer support was the key priority for Glaston when moving to the new operating model in South America.
Articles
Building code requirements for wind-borne debris protection have been in existence since the mid- 1990s, and as a result, many glazing systems have been tested and certified to these performance requirements.
For nearly 50 years, glass has been used as structural elements in glass fin applications. These applications include interior and exterior projects, supporting facades, canopies, storefronts, curtain walls and skylights.
Originally developed for glazing in hurricane zones, SentryGlas® ionoplast interlayers are significantly stiffer than standard PVBs such as Butacite®.
Post breakage strength of glass is still an unknown area as analytical models for this are inconclusive so far and thus destructive testing is the only reliable solution.
In this work, a combined Voronoi and finite-discrete element method (FDEM) approach for reconstructing the post-fracture model of laminated glass (LG) was proposed.
This study forms part of a wider research programme that aims to better address the end-of-life challenges and opportunities in façade design for re-use.
This paper presents the experimental results of a three-point bending test conducted on laminated glass at elevated temperature in an environmental chamber.
Dynamic mechanical analysis (DMA) experiments were carried out on three different Saflex® interlayers from commercial production, all at a nominal thickness of 0.76 mm.
Products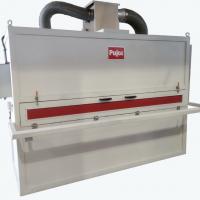 Hornos Industriales Pujol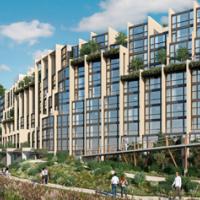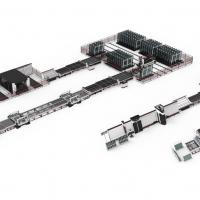 Luoyang North Glass Technology Co., Ltd.,