Laminated Glass Technology
News
The 462 Meter Tall Lakhta Tower is St. Petersburg's Newest Landmark.
The 'World of Innovative Glass Lamination Solutions' – an international design competition for projects using laminated glass or laminated safety glass – took place between June 11 and September 7.
IGE Expands Product Offering with EVA for Safety Glass.
Trosifol™ Booth attracts huge interest on All Days of the Show
Interim injunction against misleading use of the SentryGlas® trademark by Asian exhibitor at glasstec 2018.
DowDuPont™ today announced the members of the future boards of directors of Dow, DuPont, and Corteva Agriscience™, establishing strong governance structures that will support the long-term value creation of each independent company.
LIKO-S introduced their SMART-i-WALL multimedia wall.
Articles
This paper will describe the design, detailing, testing and construction of structural glass beams as part of load bearing grid shell structure in the newly built Zaryadye Park in Moscow, Russia.
This year the special show will address the four focal themes Interactive Façades/Display Glass, Energy and Performance, Structural Glass and New Technologies.
There have several type smart glass, what is the difference for different type? How can you know that and choose right?
Arup are consulting engineers for a series of recent projects involving curved glass: The High Roller observation wheel in Las Vegas and a revolving feature lift for the new Louis Vuitton townhouse in London.
This article will focus on the edge stability of PVB and ionoplast laminates and address the potential causes of blemishes.
Glass is a fantastic material… but sometimes it breaks.
The innovative modern technology utilizes a switchable liquid crystal film and durable glazing to deliver a number of benefits to medical facilities.
Switchable Glass Makeup – Clear or Coloured Glass
Products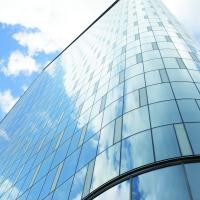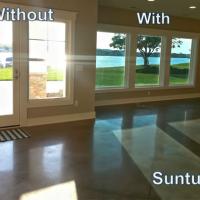 Suntuitive Dynamic Glass by Pleotint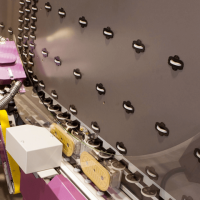 LiSEC Machines - Lisec Maschinenbau GmbH