Laminated Glass Technology
News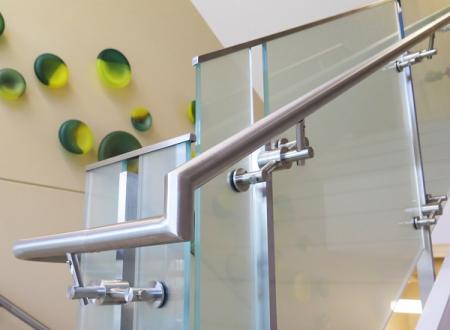 Beautiful Railings for an Innovative Surgical Care Setting.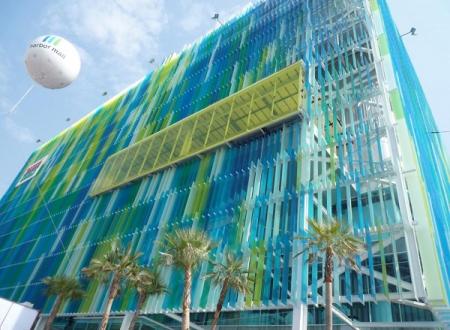 Time Extended!!! The entry deadline for the Vanceva® World of Color Awards™ has been extended to April 30th!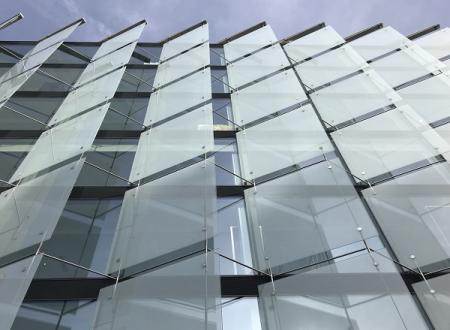 Tvitec fabricated more than 2.000 sqm of different architectural glass solutions.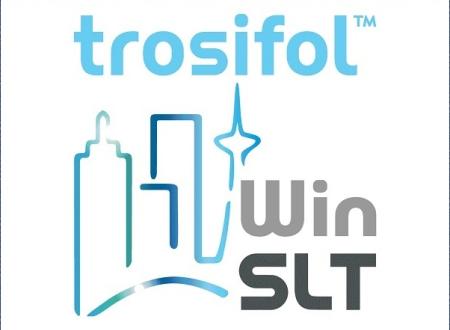 WinSLT is a new app for calculating the light, solar and heat parameters of glazing containing interlayers from the TrosifolTM product range.
Al-Farooq Corporation, a Miami-based engineering consulting firm, is helping Schüco USA enter the South Florida market with the release of an outward opening terrace door, the Schüco AWS 75.SI+.
Increased Production Capacity of Interlayer Film for Laminated Glass and Raw Material Resin in Europe.
The Maverik™ family of glass products makes its official debut.
Articles
This article will focus on the edge stability of PVB and ionoplast laminates and address the potential causes of blemishes.
Glass is a fantastic material… but sometimes it breaks.
The innovative modern technology utilizes a switchable liquid crystal film and durable glazing to deliver a number of benefits to medical facilities.
Switchable Glass Makeup – Clear or Coloured Glass
Using PVB Interlayers to Protect Your Interior
Combining white colour effects with impressive strength-to-weight ratio and excellent postbreakage performance
Laminated safety glass with SentryGlas® ionoplast interlayer has played a key role in enabling the design of an 100-foot-tall glass fin lobby wall on the 150 North Riverside Plaza office building in Chicago, Illinois, USA.
Stiff PVB is suitable for a much wider range of applications than more traditional PVB interlayers.
COMPANIES

Kuraray Europe GmbH
Muelheimer Strasse 26
53840 Troisdorf
Germany

LiSEC Machines - Lisec Maschinenbau GmbH
Peter-Lisec-Straße 1,
3353 Seitenstetten
Austria

Mappi International Srl
Via Fieramonti 1
04012 Cisterna di Latina LT
Italy
Products
LiSEC Machines - Lisec Maschinenbau GmbH