Laminated Glass Technology
News
The 314 m (1,030 ft) tall 78-floor King Power MahaNakhon, located in the center of Bangkok's central business district, strikes an impressive pose on the skyline as Thailand's tallest building.
Roman Schieber will walk us through the amazing project of the Academy of Motion Pictures in Los Angeles.
cube berlin is an eye-catching, 11-storey office building located at Washington Platz in the Europacity urban district of Berlin.
In 2019, the two European codes EN 16612 and EN 16613 were introduced for the calculation of the strength of glass and laminated glass.
Trosifol has issued a new brochure with glass interlayers especially for use for use in the floors of bridges, footpaths or walkways.
Wrapping up 2019 and looking forward to 2020!
Everyone who processes this material knows that laminated safety glass (LSG) is unconventional and requires a great deal of sensitivity.
Articles
As digitalization becomes a strategic discipline in almost all enterprises and industries, the glass processing business is no exception.
The use of laminated safety glass instead of single glass sheets is especially important in order to mitigate the risks of potential post-breakage behaviour and thus for the fixation of glass fragments in case of damage to the glass.
Warm-bent laminated glass is obtained by elastically curving glass plies against a constraining negative mould and by performing, in this condition, the lamination process in autoclave.
This paper will present exposure protocols including natural weathering, sealants, salt fog and immersion that are used to determine the edge stability characteristic of laminated glass configurations.
Safety standards are constantly rising in all possible areas in which glass is used or installed – which is the reason why lamination is also becoming increasingly important in the glass industry.
During times when the number of suppliers in all industries is steadily increasing and the market is becoming more and more transparent at the same time, the importance of cost-effective production for higher profit margins increases tremendously.
This paper aims to present the different type of modulus data that have recently become available in terms of conventional load scenarios, and analyze the effect of different modulus data sources on effective thickness.
Glass balustrades are a common application of laminated glass, wherein the glass panel acts as a structural member that is required to sustain lateral design loads as stipulated by building regulations.
COMPANIES

Kuraray Europe GmbH
Muelheimer Strasse 26
53840 Troisdorf
Germany

LISEC Austria GmbH
Peter Lisec Straße 1,
3353 Seitenstetten
Austria

Mappi International Srl
Via Fieramonti 1
04012 Cisterna di Latina LT
Italy
Products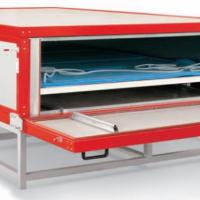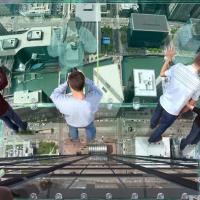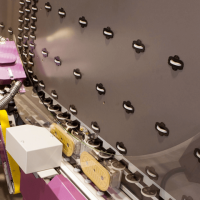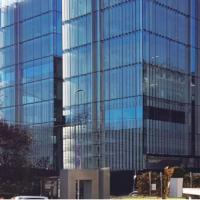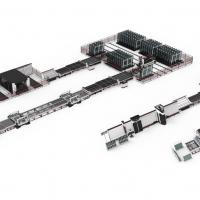 Luoyang North Glass Technology Co., Ltd.,