Laminated Glass Technology
News
Three experts from gold sponsor Trosifol, gave well-attended lectures at the recent GPD event.
The glass processor TVITEC supplied all the glazing in the building envelope, which, in addition to the high-performance glazing solutions, includes half a dozen large size panes that draw strong attention to the main facade.
Opening in 2019, American Dream, a retail and entertainment complex in East Rutherford, New Jersey is finally becoming a reality.
On January 23rd this year the first SentryGlas® rolls came off the newly constructed line at Kuraray's production site in the Czech Republic.
GG Glass has successfully completed a large scale curtain wall installation along the central front elevation of Limehouse Station, London, in rapid time.
Available in downloadable format at no cost, the GIBs are titled Heat-Treated Glass Applications, Weight of Laminated Glass Interlayer, and Thermal Stress in Spandrel Glass.
There's a stark reality to designing glass entries – they remain vulnerable to impact. Nowhere is this vulnerability felt more strongly than in design for education facilities. The increase in school shootings has become a sad reality in American education.
Articles
Best Practices in Australia, Hong Kong, Japan and the Philippines.
The compatibility of two or more materials consists in their capacity to co-exist in juxtaposition for an indeterminate period of time without manifesting signs of detachment (delamination), discoloration or alterations produced by chemical interactions.
This paper will describe the design, detailing, testing and construction of structural glass beams as part of load bearing grid shell structure in the newly built Zaryadye Park in Moscow, Russia.
This year the special show will address the four focal themes Interactive Façades/Display Glass, Energy and Performance, Structural Glass and New Technologies.
There have several type smart glass, what is the difference for different type? How can you know that and choose right?
Arup are consulting engineers for a series of recent projects involving curved glass: The High Roller observation wheel in Las Vegas and a revolving feature lift for the new Louis Vuitton townhouse in London.
This article will focus on the edge stability of PVB and ionoplast laminates and address the potential causes of blemishes.
Glass is a fantastic material… but sometimes it breaks.
Products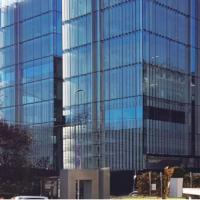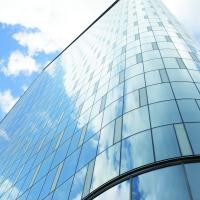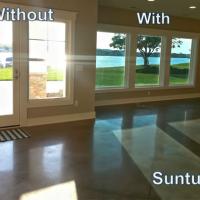 Suntuitive Dynamic Glass by Pleotint