Laminated Glass Technology
News
GlassParts has been appointed as the exclusive distributor of Folienwerk Wolfen in the UK and Ireland for evguard® and evguard® MPE.
In this video, Jay-B explains the threat of building glazing to migratory birds and a solution with our new BirdSecure interlayer.
Maximize production and reduce manual operations with RCN Solutions' semi-automatic conveyor for glass loading
Further supporting the sustainable movement in building and construction, these advanced PVB interlayers for laminated glass have received a Silver C2C Certified Material Health Certificate™.
Satinal Group confirms to be an international reference partner for the design and construction of furnaces and ovens for lamination, tempering, chemical tempering and Heat Soak Testing of glass.
The Board of Directors of Eastman Chemical Company on February 3, 2023 elected Ms. Linnie M. Haynesworth as a director.
The La Sentiu and Granollers curved glass factories are working at full tilt with the superior quality they're known for around the world
Articles
In the latest Glastory blog, Jukka Immonen shares some practical tips for optimizing energy consumption in automotive glass production. From preprocessing to final inspection, there is huge potential every step of the way.
Automotive Glass Laminating Guide – Part 2
The history and benefits of laminated glass.
Overview of Design Issues, Experimental Research, and Developments
Unlocking the benefits of liquid interlayers for architectural glass lamination
Gain multiple benefits with upgrades to the glass laminating furnace
Most Common Defects on Laminated Glass during installation and root-causes.
A theoretical study with applications to blast enhancement
Products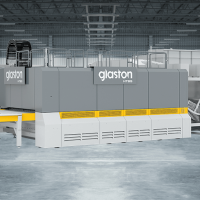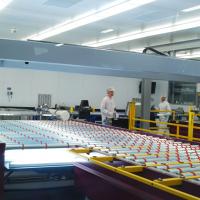 Thompson Innovative Glass