Laminated Glass Technology
News
STRATO® Bird Friendly is the world's first interlayers product range in the world to combine laminated safety glass advantages with a birdlife secure design.
This is the 1st edition of Kuraray's Trosifol® and SentryGlas® Technical Manual Architecture.
15th April, the PMU (performance test unit) which is consist of 23m long with 6-layer SentryGlas laminations of 12mm ultra-clear tempered glass is unveiled.
Episode #1 of Kuraray's podcast season is now available: Learn how Trosifol's high-tech glass interlayer protects birds in modern structures.
NGA is pleased to announce its 2022 year-long event sponsors: Dow, Eastman Chemical, Guardian Glass, Kuraray, Mappi, Pilkington, Tristar, and Vitro Architectural Glass.
Eastman returns as a Diamond Plus Sponsor for the International Window Film Conference and Tint-Off™ (WFCT), held from September 14-16 in San Antonio.
90 percent recycling rate by 2030: Kuraray joins 4evergreen alliance for innovative circular concepts for fibre-based packaging
Articles
Eurocode-compliant, mesh-independent approach using the FEM
Overview, Case Studies and Future Potentials
This paper focuses on a recently developed concept, in which glass is combined with timber to provide post-breakage strength and ductility.
Novel innovative glass–plastic-composite panels combining a lightweight polymer polymethylmethacrylate (PMMA) interlayer core and cover layers of thin glass are currently under development.
Glass can form and shape a space, creating transparent architecture that can make you feel closer to the outside world.
The paper illustrates the design project of the main laminated glass balustrade of a steel staircase installed in the historical Margherita Theatre in Livorno, Italy.
To really succeed in glass lamination, it takes much more than just having the best equipment – it's about understanding the process in and out.
The aim of this paper is to explain how the design intent of a bespoke glazed façade develops from the point of view of the façade consultant BIFF SA.
Products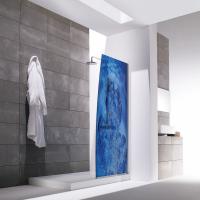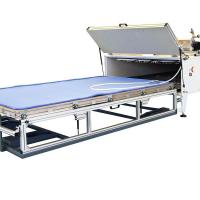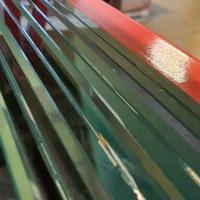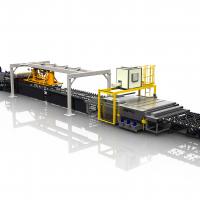 Hornos Industriales Pujol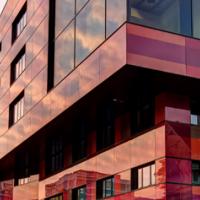 Hornos Industriales Pujol