Laminated Glass Technology
News
Trosifol® SC Monolayer helps to keep the peace in the redevelopment of Brazil's Pinto Martins International Airport.
Stunning 'organic' façade delivers eye-catching aesthetics and coas tline environmental resistance thanks to SentryGlas® interlayers.
Here's another group of products and machinery that will be on display at the largest annual glass, window, and door show in the western hemisphere.
Three experts from gold sponsor Trosifol, gave well-attended lectures at the recent GPD event.
A new brochure has been published that covers the entire range of Kuraray glass interlayers for architectural glass.
Dynamic SolarSmart with Suntuitive interlayer is a solar responsive glass that automatically darkens; the sun alone provides enough energy for window to tint.
Technical support from Kommerling is key to developing market opportunities.
Articles
Researchers and engineers search for solutions to achieve transparent lightweight structures combined with high structural performance.
Daylight control is a main resource of energy saving in buildings. Daylight control systems with mirror optics have the potential to save air conditioning due to the ability to reflect the solar rays back into the sky.
Best Practices in Australia, Hong Kong, Japan and the Philippines.
The compatibility of two or more materials consists in their capacity to co-exist in juxtaposition for an indeterminate period of time without manifesting signs of detachment (delamination), discoloration or alterations produced by chemical interactions.
This paper will describe the design, detailing, testing and construction of structural glass beams as part of load bearing grid shell structure in the newly built Zaryadye Park in Moscow, Russia.
This year the special show will address the four focal themes Interactive Façades/Display Glass, Energy and Performance, Structural Glass and New Technologies.
There have several type smart glass, what is the difference for different type? How can you know that and choose right?
Arup are consulting engineers for a series of recent projects involving curved glass: The High Roller observation wheel in Las Vegas and a revolving feature lift for the new Louis Vuitton townhouse in London.
Products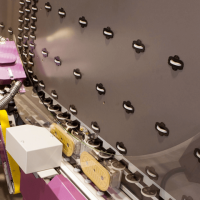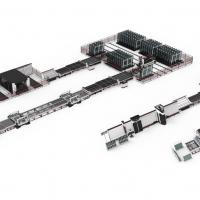 Luoyang North Glass Technology Co., Ltd.,