Laminated Glass Technology
News
At 48 m high the monument La Ventana al Mundo − or The Window to the World − in Barranquilla, Colombia is hard to miss.
Eastman Exhibit was the Perfect Backdrop for Visitor Selfies.
Retainagroup provides marking products to the glass industry including a unique marking fluid and laser units.
Cold-bending during lamination is one of sedak's core capabilities. The glass package is bent along a defined bend axis.
October 2018 will see RegaLead return to Glasstec in Dusseldorf, reinforcing its position as Europe's leading supplier of decorative products for the glass and fenestration industries.
The new built bridge of the Princess Maxima Hospital in Utrecht (NL) has won the Vanceva® World of Color Award™ 2018 in the category exterior. The pedestrian crossing shines in 15 different colors and thus convinced the jury.
Articles
This year the special show will address the four focal themes Interactive Façades/Display Glass, Energy and Performance, Structural Glass and New Technologies.
There have several type smart glass, what is the difference for different type? How can you know that and choose right?
Arup are consulting engineers for a series of recent projects involving curved glass: The High Roller observation wheel in Las Vegas and a revolving feature lift for the new Louis Vuitton townhouse in London.
This article will focus on the edge stability of PVB and ionoplast laminates and address the potential causes of blemishes.
Glass is a fantastic material… but sometimes it breaks.
The innovative modern technology utilizes a switchable liquid crystal film and durable glazing to deliver a number of benefits to medical facilities.
Switchable Glass Makeup – Clear or Coloured Glass
Using PVB Interlayers to Protect Your Interior
Products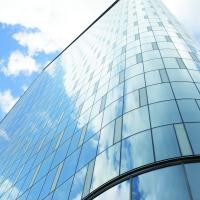 LiSEC Machines - Lisec Maschinenbau GmbH