Laminated Glass Technology
News
Laminates of security of more than 5 meters are integrated harmonically in the new auditorium of one of the historic buildings of Paris.
Space Needle experience completely revitalized thanks to advanced interlayer technology.
Suntuitive® Dynamic Glass is pleased to announce that it is partnering with leading Australian consultancy firm Certified Energy to represent the Suntuitive product line in Australia.
2018 SentryGlas® Innovation Award Winner for the Steve Jobs Theater Pavilion.
Material Science Company Gauzy Announces Second Factory in Stuttgart Germany to Produce Research Frontiers' Spd-Smart Light Control Film for the Smart Glass Industry
Granada Glazing recently partnered with Northern General Hospital's critical care department to install a bespoke aluminium secondary glazing package.
Glaston has signed an agreement to divest its Tools business, specialized in manufacturing and sales of tools for glass and stone processing, to Italian Bavelloni S.p.A.
Articles
The compatibility of two or more materials consists in their capacity to co-exist in juxtaposition for an indeterminate period of time without manifesting signs of detachment (delamination), discoloration or alterations produced by chemical interactions.
This paper will describe the design, detailing, testing and construction of structural glass beams as part of load bearing grid shell structure in the newly built Zaryadye Park in Moscow, Russia.
This year the special show will address the four focal themes Interactive Façades/Display Glass, Energy and Performance, Structural Glass and New Technologies.
There have several type smart glass, what is the difference for different type? How can you know that and choose right?
Arup are consulting engineers for a series of recent projects involving curved glass: The High Roller observation wheel in Las Vegas and a revolving feature lift for the new Louis Vuitton townhouse in London.
This article will focus on the edge stability of PVB and ionoplast laminates and address the potential causes of blemishes.
Glass is a fantastic material… but sometimes it breaks.
The innovative modern technology utilizes a switchable liquid crystal film and durable glazing to deliver a number of benefits to medical facilities.
Products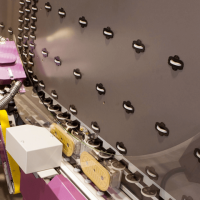 LiSEC Machines - Lisec Maschinenbau GmbH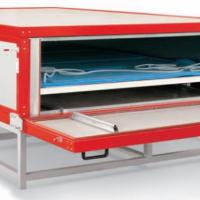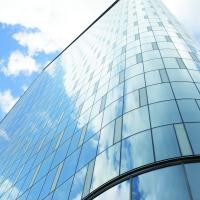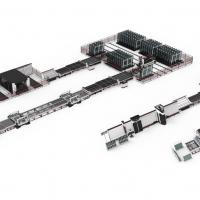 Luoyang North Glass Technology Co., Ltd.,