Laminated Glass Technology
News
Specially designed for the requirements of medium-sized customers
This session introduce the elements, effects and measurement of sound, and provide the acoustic laminated glass design process with worldwide case studies.
Glass size in the market goes bigger and machines should go accordingly.
Once again, the RCN view proved to be successful for both the attitude to guide the customers for their choice and for the active service supplied.
The new hybrid convection oven for the production of laminated glass guarantees maximum versatility during the glass lamination process.
Join NGA at 1 p.m. ET on 12/10 for this 45-minute Thirsty Thursday session, presented by Julia Schimmelpenningh, Eastman Chemical Company.
Joe Khoury explains why his company advertises itself as the leading curtain wall consultant in Asia.
Articles
Some practical tips on how you can well maintain your laminating line and extend its longevity.
Held in Düsseldorf from 15 to 18 June 2021 glasstec will pick up on the latest glass trends related to shapes, formats and structures.
That's an excellent question! It really is true that SentryGlass is more difficult to laminate in many aspects than standard PVB. But if we first think of what SentryGlass has been designed for, it is to give structural strength to the laminate.
Two plus two does not equal one!
Traditional uses of glass have been reinvented by two architectural firms, who artfully use glass and interlayers to achieve very different design goals.
Noise as one of the major pollutants in our environment and society
We have seen rapid expansion in the last decade of laminated glass design using modern analytical and computational methods.
Time-temperature superposition principle is widely used to generate interlayer modulus properties in the form of mastercurves for use in glass design.
COMPANIES

Mappi International Srl
Via Fieramonti 1
04012 Cisterna di Latina LT
Italy

R.C.N. Solutions Srl
Via Marcatutto, 7
20080 Albairate MI
Italy

SATINAL SPA
Via del Lavoro, 1
22036 Erba CO
Italy
Products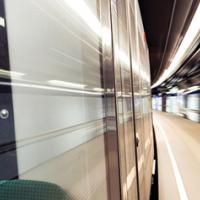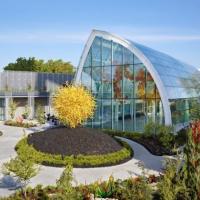 Glasmik d.o.o. - Branch Office MARIBOR