News
Guardian Glass is set to showcase a clear customer service focus at glasstec 2022 (Hall 10, stand A38).
The event is coming: discover the novelties and the machines Adelio Lattuada will exhibit at Glasstec | Booth A60, Hall 16
Exhibiting: 20-23rd September '22 on Stand D47 in Hall 10
This year's theme for GlassBuild is "See Everything: People, Products, Innovation".
The National Glass Association (NGA) has announced new locations for GlassBuild America: The Glass, Window & Door Expo in 2024 and 2025.
This month, Vitro is presenting a live Continuing Education (CE) webinar exclusively for our Glass Education Insiders that summarizes the ins and outs of Vitro glass production, processing and performance.
Articles
In the structural design of facade glazing, various types of loads such as dead weight, wind and climatic loads must be taken into account. In practice, however, there are many cases of damage that can be attributed to direct solar radiation.
The main challenge in the design of the duplex façade was the high aesthetical performance that the façade had to meet.
In this study, the bending process of specially-fabricated double glazing units ('panels') is investigated with a focus on a local instability phenomenon.
As a contribution to assessing the feasibility of strengthening glass elements with adhesively bonded Fe-SMA strips, this paper focuses on the bond behavior of glass-to-Fe-SMA lap-shear joints based on numerical investigations.
In recent years, there has been a significant progress demonstrated in both the R&D and industrialisation of novel BIPV products, materials, and also the window-integrated PV (WIPV) solar window systems.
In this paper, we present the development of an intrinsic parameter σQM characterizing the sensitivity of a coating (or configuration) to the quench marks.
This paper presents work undergone for a set of four high-rise towers, featuring 11,136 unique cold-bentpanels, hundreds of which are pushed beyond 250mm.
The paper presents the results of FEM analysis as well as tests performed on double glazed units including Sikasil® IG-25 secondary sealing joints and SikaGlaze® IG-5 PIB as primary seal.
Products
Rider Glass Company Limited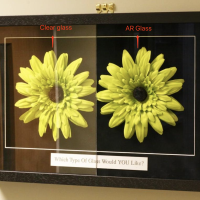 Rider Glass Company Limited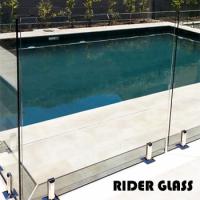 Rider Glass Company Limited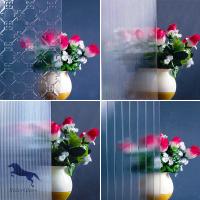 Rider Glass Company Limited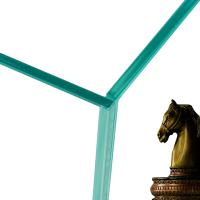 Rider Glass Company Limited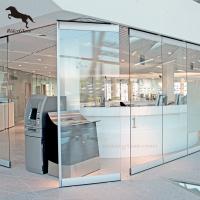 Rider Glass Company Limited