News
At the center of the Tecnoglass manufacturing process is the tempering furnace Mappi Ats 4.0 2500x5000
Supertuff and LiSEC have been working together for 20 years now.
Trosifol has announced that its new SentryGlas® Xtra™ (SGX™) ionoplast interlayer is now available in roll form from its plant in Holesov in the Czech Republic.
HEGLA TaiFin has now expanded its expertise in the glass processing sector by launching the CTF Series of flat glass tempering furnaces.
The glass chosen for the facades is Guardian SunGuard® SuperNeutral™ (SN) 62/34.
GIMAV official statement gathers the Companies position: "participating in Exhibitions during 2020 is nonsense" and sends a message to the Organizers: "avoid an overcrowded calendar in 2021".
In our life priorities come before business. Safety is our first priority. Customer support, constant search in solutions and innovations for a better world, and unconditional love for the glass industry, remain at the top of our hearts and minds.
Articles
Data-based business models are also becoming increasingly relevant to the glass industry.
This document refers to a small explanation of the Auditorium execution process from the design and development of the technical solution, testing, manufacturing, to its final execution.
For over two decades and following a century of efficient, functional and often orthogonal architecture, we are experiencing the extensive search for ever more complex building geometries and expressive architectural forms.
Use of cold-bent and warped glass units in unitized curtain walling has been getting a state-of-the-art application for the last years.
A Growing Market to Meet Present and Future Challenges
As a modern society, we're spending about 90% of our time indoors – at home, in offices or commuting. How is it possible to get access to daylight, when we can't naturally be outside? By making buildings more transparent.
The paper will provide an overview of the currently applied engineering approach in the industry for curved hot bent glass in the absence of standards and codes.
Glass-Sandwich-Facades are not conceived with new materials but are a new and innovative combination of proven components and technology – glass, structural adhesive, sandwich panels and window systems.
Products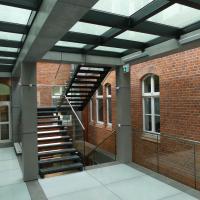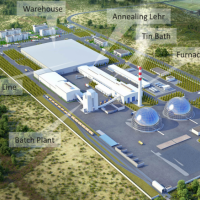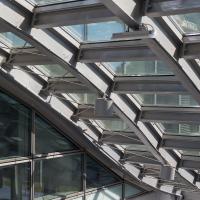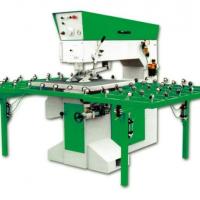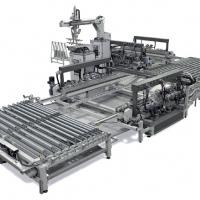 Officina Meccanica Schiatti Angelo S.r.l.