News
From 27 to 29 February Mappi will be present at WindoorEX 2020, the 11th international fair for glass, aluminum, windows, doors and facades.
It's usually the habitual, mundane or unremarkable procedures that take too much time or make life at work more difficult. For HEGLA and HEGLA boraident, optimisation potential can be found in the warehouse, in handling processes, and in data provision.
For the glazed façade, the architect chose Guardian SunGuard® SNX 60, a triple silver coated solar control glass that offers even better colour consistency and enhanced internal reflections.
Good profitability development in fourth quarter ends historic year
This week, we would love to share with you the final 3 videos from Facade Engineering session.
On Tuesday, February 4th, Glass for Europe answered to the European Commission consultation on European climate law – achieving climate neutrality by 2050.
Articles
The combination of the double-skin concept with unitized systems made current typologies of double glazed units possible.
It is well known that laminated safety glass (LSG) is a material that is specifically processed because of its composition.
Three-dimensional formed glass products, manufactured from flat glass, are experiencing rapidly growing demand.
Best Practices in Australia, Hong Kong, Japan and the Philippines.
The compatibility of two or more materials consists in their capacity to co-exist in juxtaposition for an indeterminate period of time without manifesting signs of detachment (delamination), discoloration or alterations produced by chemical interactions.
The construction typology of the curtain wall arose with Joseph Paxton's Crystal Palace and accelerated in the 20th century.
The functionality of glass goes far beyond the proven basic properties of this transparent material.
This year the special show will address the four focal themes Interactive Façades/Display Glass, Energy and Performance, Structural Glass and New Technologies.
Products
Sparklike Oy – Non-Destructive Argon Measurement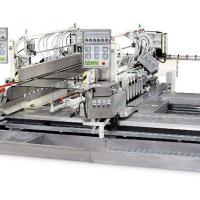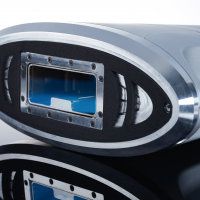 Sparklike Oy – Non-Destructive Argon Measurement