News
Forel received the "Best in Show" Award for best machinery booth at GlassBuild America 2021.
New color palette for ecological lacquered glass and new decorative 3D surfaces.
Advanced technology, ongoing innovation, focus on the environment
LiSEC places great importance on providing machines with which the production of high quality insulating glass units is standard.
This year's Euroskills (European championship of young professionals) will take place from 22nd to 26th September in Graz, Austria.
Attendees and exhibitors showed up in force last week in Atlanta
The video released today by Glass for Europe shows how glass and its properties are discreet and indispensable components of our lives.
Articles
A clean, safe and sustainable source of energy, solar continues to power the world at a faster pace than ever before.
Building code requirements for wind-borne debris protection have been in existence since the mid- 1990s, and as a result, many glazing systems have been tested and certified to these performance requirements.
For nearly 50 years, glass has been used as structural elements in glass fin applications. These applications include interior and exterior projects, supporting facades, canopies, storefronts, curtain walls and skylights.
Anisotropy is the term used in the façade industry to describe the manifestation of patterns and colourful areas in heat-treated glass under certain light and viewing conditions.
Originally developed for glazing in hurricane zones, SentryGlas® ionoplast interlayers are significantly stiffer than standard PVBs such as Butacite®.
Post breakage strength of glass is still an unknown area as analytical models for this are inconclusive so far and thus destructive testing is the only reliable solution.
The Swiss society of engineers and architects (SIA) initiated a structural glass standard committee with the task to develop a Swiss glass design standard.
Latest Glastory blog by Jukka Immonen is dealing with the 5 promises of convection technology in windshield bending.
Products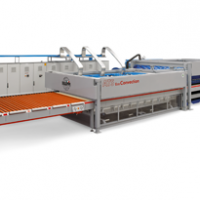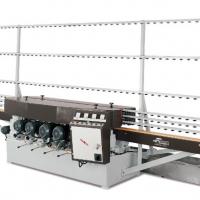 Officina Meccanica Schiatti Angelo S.r.l.