News
Mr. Visa Seppälä at Rakla Tampere Oy in Finland is sharing his and his team's experiences on working with Glaston FC Series tempering line.
A three-day virtual event presenting the latest innovations and trends in glass processing
Thermoseal Group will again sponsor the Glass and Glazing Industry's G-Awards Champagne Reception, hosted at the prestigious London Hilton on Park Lane Hotel.
Tecglass launches JETVER TRANSLUCENT inks, an upmarket ink that creates an intense colour story without being totally opaque.
Whether we are talking about inverters, module technology or systems technology, there is no question that diversity and diversification are hot topics within the solar industry in 2021.
A reminder that June 19, 2021 is the last day to reserve your space at VITRUM 2021.
The combiFIN is the fastest and most uncomplicated type of vertical processing of medium-sized glass formats with optimum cycle times and cost-effectiveness.
Articles
The Swiss society of engineers and architects (SIA) initiated a structural glass standard committee with the task to develop a Swiss glass design standard.
Latest Glastory blog by Jukka Immonen is dealing with the 5 promises of convection technology in windshield bending.
Sustainability and the circular economy are increasingly influencing work and production processes in glass manufacturing, too.
Some practical tips on how you can well maintain your laminating line and extend its longevity.
Computer scientists develop a design tool that opens up the use of a cost-efficient technology for curved glass panels. The tool is based on a deep neural network and allows for the free-form design of beautiful glass façades.
Glaston is working hard to make tempering furnaces more automated.
What is your vision of the future? What role will glass play in your vision?
Held in Düsseldorf from 15 to 18 June 2021 glasstec will pick up on the latest glass trends related to shapes, formats and structures.
Products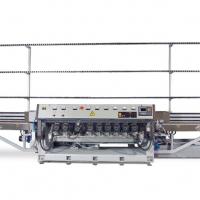 Officina Meccanica Schiatti Angelo S.r.l.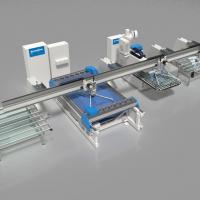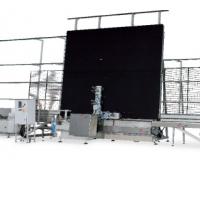 Officina Meccanica Schiatti Angelo S.r.l.