News
The SplitFin processing line is the first line that can be individually assembled using the configurator.
Thermoseal has launched this brand new multifunctional responsive website designed to provide an optimal viewing experience.
The architectural studio Mano de Santo and KMZero, Open Innovation Hub, part of Martinez Group, chose Guardian Glass when designing Punta de Mar, the first floating, dynamic and advanced accommodation in Spain.
AGC-Interpane - one of the main players in international architectural glass business - has recently installed a LineScanner from SOFTSOLUTION at the production facility of Plattling.
British Glass has facilitated a visit with the Department for Business, Energy and Industrial Strategy (BEIS) to member and flat glass manufacturer Saint-Gobain UK.
High performance curtain walling by CMS Window Systems, plus a complementary package of doors and windows, have provided a total glazing solution for an eye-catching new £18.5m multi-storey car park in the heart of Warrington's Bridge Street Quarter redevelopment.
Pilkington has perfected its testing and rigour processes over many decades to ensure that its development of new products and technologies meets the highest possible standards.
Articles
The construction typology of the curtain wall arose with Joseph Paxton's Crystal Palace and accelerated in the 20th century.
The functionality of glass goes far beyond the proven basic properties of this transparent material.
This year the special show will address the four focal themes Interactive Façades/Display Glass, Energy and Performance, Structural Glass and New Technologies.
Presented below are some of the special challenges facing the skilled glass-processing trades: many products are becoming smarter.
Current product trends and innovations in production will be presented by manufacturers at glasstec 2018.
The author proposes a simple surface quality test using a standard window cleaning scraper and common smartphone or shop microscope.
At glasstec 2018 in Düsseldorf exhibitors will present intriguing developments in the display glass segment. This theme is also addressed in a very special way by the expert conference "Function meets Glass" on 22 and 23 October.
Arup are consulting engineers for a series of recent projects involving curved glass: The High Roller observation wheel in Las Vegas and a revolving feature lift for the new Louis Vuitton townhouse in London.
Products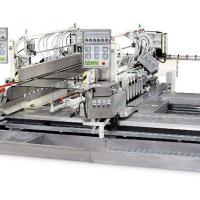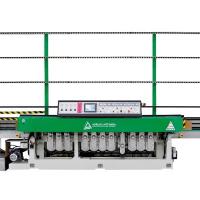 Officina Meccanica Schiatti Angelo S.r.l.