News
Since 1993, Mappi International has been designing and manufacturing high quality tempering systems for the glass industry.
Throughout the year, Glaston has received several orders from North American customers.
Tecglass technology developed for the automotive industry is the focus of the Fenzi Group's digital branch participation in the October 24-25, 2019 Summit in Shanghai, China.
Having already won the award for Best Creative Marketing Campaign at the FIT Show 2019 for their #ComeAlong campaign which continues to run, KÖMMERLING have now been voted as Systems Company 2019 in the National Fenestrations Awards.
As a long-standing exhibitor, Lindner was requested as fit-out partner and delivered the new glass partitions.
Emplas is appealing to installers already working in, or with the capability to work in, the commercial sector, after being inundated with leads.
Articles
Best Practices in Australia, Hong Kong, Japan and the Philippines.
The compatibility of two or more materials consists in their capacity to co-exist in juxtaposition for an indeterminate period of time without manifesting signs of detachment (delamination), discoloration or alterations produced by chemical interactions.
The construction typology of the curtain wall arose with Joseph Paxton's Crystal Palace and accelerated in the 20th century.
The functionality of glass goes far beyond the proven basic properties of this transparent material.
This year the special show will address the four focal themes Interactive Façades/Display Glass, Energy and Performance, Structural Glass and New Technologies.
Presented below are some of the special challenges facing the skilled glass-processing trades: many products are becoming smarter.
Current product trends and innovations in production will be presented by manufacturers at glasstec 2018.
The author proposes a simple surface quality test using a standard window cleaning scraper and common smartphone or shop microscope.
Products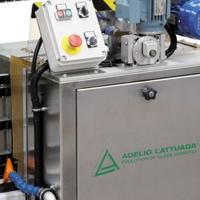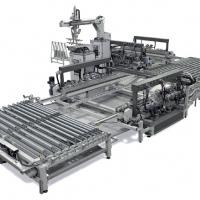 Officina Meccanica Schiatti Angelo S.r.l.