News
The Glass Alliance Standards Center, powered by Fenzi Group, offers innovative, state-of-the-art technical services for the glass industry.
For several months Viprotron has been working in secret on an important project. And now it is live!
Independent Life Cycle Assessments for Kuraray Poval™, PVB, PVB film and SentryGlas®.
The key themes in 2023 are challenge of climate change, digital transformation, homes of the future, resources and recycling, and modular building.
With just five months to go until FIT Show returns to the NEC (23 - 25 May, 2023), now is the time to secure your FREE ticket.
Exterior racks continue to be fitted as standard on vehicles with electric drives that are used to deliver and install glass, structural elements, and other extra-large items.
Articles
Gain multiple benefits with upgrades to the glass laminating furnace
In this third episode of the #AskGlaston flat tempering series, Taneli Ylinen deals with the commonly asked question of how to handle the issues with mixed production.
In this post, we discuss what emerging designs require and how automotive glass processors can meet these requirements.
Check out the latest updates from glasstec
This latest Glastory blog by Kalle Kaijanen is dealing with the processing of high-strength / structural laminates.
The main challenge in the design of the duplex façade was the high aesthetical performance that the façade had to meet.
In the second episode of #AskGlaston Flat Tempering Series, we will talk about the new solution to estimate the stress level in glass – online.
This first episode is devoted to the white haze phenomenon – one of the most asked about issues in the history of #AskGlaston.
Products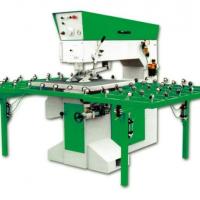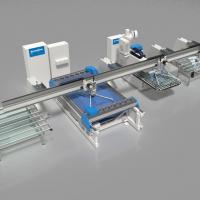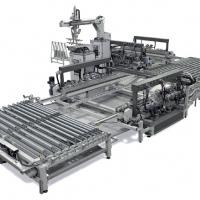 Officina Meccanica Schiatti Angelo S.r.l.