In 2016, Tvitec extended its leadership in the transformation of architectural glass. The company increased its revenue by 23% and concluded the year with 92 million of Euros is sales. Tvitec finished 2015 with € 75 millions.
Guardian Automotive has introduced a number of initiatives to get closer to customers in Estonia, Lithuania and Latvia as well as the rest of Europe.
Fenzi group's full range of new products at the international exhibition of building systems and interior design, at Crocus Expo IEC in Russia on 28-31 March 2017.
Articles
To provide you with some guidance in the search for the right facade access solution, we will briefly explain and compare some available options in facade access solutions.
The façade as a synthesis of building elements, nowadays is the most important building part in terms of performance and architectural design. It is not only the aesthetics that make the façade so significant.
Double glazing is the practice of using two panes of glazing within your home's windows as opposed to one.
With the market value of switchable glass windows expected to reach 5.81 billion USD by 2020, the technology is clearly soaring in demand.
Skylights are a great way of letting that sunshine and natural light flood into your home.
Minimizing unsafe practises in placing a facade access system.
Switchable glass offers a privacy solution with a surface that is easy to clean and maintain.
The façade plays a major role in a building, as it is usually the largest coherent entity in a building.
Products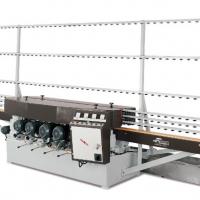 Officina Meccanica Schiatti Angelo S.r.l.