News
Construction progress on the new Press Glass factory at Commonwealth Crossing Business Centre in Henry County, VA.
Markets change, companies grow, and more and more often the solution to be competitive is to increase the number of machines.
The surface of Turomas cutting tables, like that of other manufacturers, has mainly been made of wood.
It is less than two weeks until the event, this is the final call for registration!
On 5 June, Glass for Europe was in Riga, to meet national delegates from all EU members (and Norway) who gathered to discuss the EPBD implementation during the CA EPBD – Plenary Meeting.
Glass enclosures, the perfect solution for homes or businesses that allows you to gain extra space while enjoying the views and overcoming the inclement weather. This is an aesthetic and practical solution that is on the rise.
Articles
The compatibility of two or more materials consists in their capacity to co-exist in juxtaposition for an indeterminate period of time without manifesting signs of detachment (delamination), discoloration or alterations produced by chemical interactions.
The construction typology of the curtain wall arose with Joseph Paxton's Crystal Palace and accelerated in the 20th century.
The functionality of glass goes far beyond the proven basic properties of this transparent material.
This year the special show will address the four focal themes Interactive Façades/Display Glass, Energy and Performance, Structural Glass and New Technologies.
Presented below are some of the special challenges facing the skilled glass-processing trades: many products are becoming smarter.
Current product trends and innovations in production will be presented by manufacturers at glasstec 2018.
The author proposes a simple surface quality test using a standard window cleaning scraper and common smartphone or shop microscope.
At glasstec 2018 in Düsseldorf exhibitors will present intriguing developments in the display glass segment. This theme is also addressed in a very special way by the expert conference "Function meets Glass" on 22 and 23 October.
Products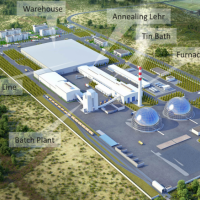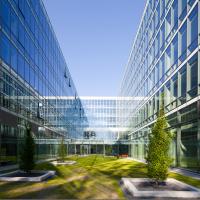 Sparklike Oy – Non-Destructive Argon Measurement