News
Artigianvetro is a company based in San Severino Marche (Italy), founded by Graziano Marcantonelli in 1985.
For the construction, the planners chose four 8 mm thick Ultrastrong laminated safety panes from Glas Trösch to meet the structural requirements related to the storey height.
Showcasing solutions for better uptime, product quality and customer service.
LiSEC interviewed the company's CEO, Abidin Akulker on success factors and LiSEC as a supplier of machine solutions for the flat glass processing industry.
Essential in bringing daylight into this resplendent family home were Glazing Vision's Ridgeglaze roof light and modular Flushglaze fixed rooflight.
Work conducted by Glass Technology Services, Heriot-Watt University and a consortium of industry partners could lead to a huge breakthrough for the manufacturing sector.
G-FITTINGS, supplier of innovative hardware systems for interior design, has expanded its range of high-quality surface finishes. As of now, the product solutions are also available in noble brass matt design.
Articles
Best Practices in Australia, Hong Kong, Japan and the Philippines.
The compatibility of two or more materials consists in their capacity to co-exist in juxtaposition for an indeterminate period of time without manifesting signs of detachment (delamination), discoloration or alterations produced by chemical interactions.
The construction typology of the curtain wall arose with Joseph Paxton's Crystal Palace and accelerated in the 20th century.
The functionality of glass goes far beyond the proven basic properties of this transparent material.
This year the special show will address the four focal themes Interactive Façades/Display Glass, Energy and Performance, Structural Glass and New Technologies.
Presented below are some of the special challenges facing the skilled glass-processing trades: many products are becoming smarter.
Current product trends and innovations in production will be presented by manufacturers at glasstec 2018.
The author proposes a simple surface quality test using a standard window cleaning scraper and common smartphone or shop microscope.
Products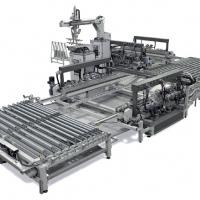 Officina Meccanica Schiatti Angelo S.r.l.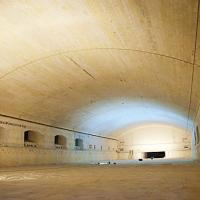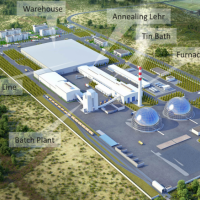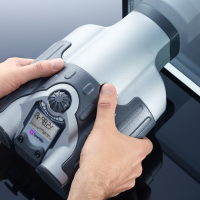 Sparklike Oy – Non-Destructive Argon Measurement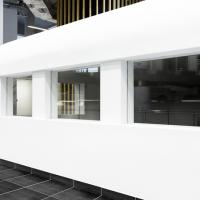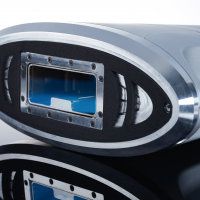 Sparklike Oy – Non-Destructive Argon Measurement