News
Eurowhite NG ensures a neutral coloured, highly transparent glass façade
This year glass is a great protagonist at the Salone del Mobile in Milan, tempered glass panels with surprising performances that thanks to the creativity of great designers and the skill of the artisans turn into surprising achievements.
At one traditional shopping centre at the heart of a Devon town, the solution is architectural – enclosing the previously open-air pedestrianised street with a large glass roof in order to create a space that can be enjoyed all-year-round.
Italian businesses participate in China Glass, the key glass event for the entire Asian market.
The company will be showcasing the most effective gas filling solutions for today's market place, as well as the leading non-invasive gas testing equipment.
County Hall on the Southbank of the Thames is one of the capital's most notable buildings, having continued to fulfil many roles since the departure of the GLC; and has twice been the focus for far-reaching restoration work involving one of the Steel Window Association's members.
Steel Window Association (SWA) member, Crittall Windows, was chosen to undertake both internal and external work at the Ace Hotel in London's Shoreditch.
Articles
The compatibility of two or more materials consists in their capacity to co-exist in juxtaposition for an indeterminate period of time without manifesting signs of detachment (delamination), discoloration or alterations produced by chemical interactions.
The construction typology of the curtain wall arose with Joseph Paxton's Crystal Palace and accelerated in the 20th century.
The functionality of glass goes far beyond the proven basic properties of this transparent material.
This year the special show will address the four focal themes Interactive Façades/Display Glass, Energy and Performance, Structural Glass and New Technologies.
Presented below are some of the special challenges facing the skilled glass-processing trades: many products are becoming smarter.
Current product trends and innovations in production will be presented by manufacturers at glasstec 2018.
The author proposes a simple surface quality test using a standard window cleaning scraper and common smartphone or shop microscope.
At glasstec 2018 in Düsseldorf exhibitors will present intriguing developments in the display glass segment. This theme is also addressed in a very special way by the expert conference "Function meets Glass" on 22 and 23 October.
Products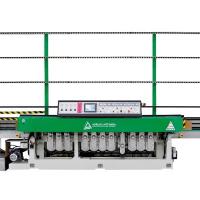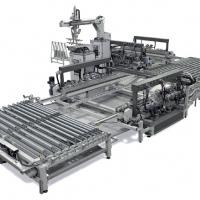 Officina Meccanica Schiatti Angelo S.r.l.