News
The 20th anniversary Russia International Glass Industry Exhibition was held at the Expocentre, Moscow from May 28 to May 31, 2018.
VIG Technologies with LandVac® is rolling out an industry changing new product, Tempered Vacuum Insulated Glass, at AIA in New York City, June 21 and 22. Booth 4610
"Thanks to LandVac®, our family finally got our quiet life back!"said Mr. Li, a customer living in a Hefei community when he was interviewed by a LandGlass sales manager a couple of days ago.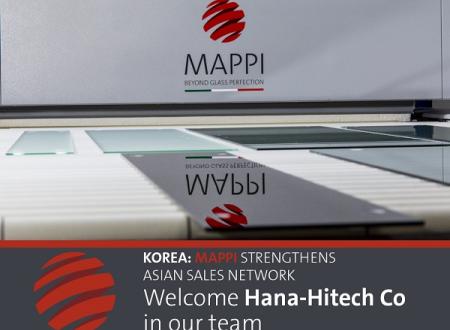 Far East markets are more and more important for Mappi and Mappi is always more important to Asia.
Energy shortages and the Chinese government's ambitious climate targets make energy efficiency and sustainable development hotly debated topics in the local construction industry.
As a national policy, "Made in China 2025" is an initiative to comprehensively upgrade Chinese industry and has drawn international attention to its progress since day one.
In year 2012, Glaston initiated a process against Shanghai Northglass Technology & Industry Co. Ltd. and its distributor in Germany for patent violations relating to one of Glaston's bending and tempering technologies.
Articles
Power consumption of the glass tempering furnace refers to the amount of electric energy consumed in the process of tempering certain quantity of glass. The measuring unit commonly used is the kilowatt hour (KWh).
It is in spaces that heal, that we hope...for hope, for a new lease of life, for the wealth of wellbeing. For, it is in healing spaces that we can find the power to heal, the promise of good health.
In home settings, many people want glass windows for the view, but worry about having to install additional curtains or blinds for their privacy. In office settings, many want glass partitions for their meeting rooms, but worry about privacy not being achieved.
Multiple glass options offer customized ways to suit different building needs.
Sanshiba Shozai of Japan chose to be the first glass processor in the world to invest in Glaston's latest GlastonInsight™,the intelligent online assistance system, at the same time as it ordered the Glaston RC350™ tempering furnace.
A glittering facade of suspended glass blocks veils Hiroshi Nakamura's winning entry to the ar+d Awards for Emerging Architecture
COMPANIES

ACM Mirror Inc.
No. 160 Yichuan Rd.,
Jiaonan Shi
Qingdao Shi
Shandong Sheng, 266000
China
Landglass Technology Co., Ltd
Wangcheng Ave, 12
Xigong Qu
Luoyang Shi
Henan Sheng, 471000
China

Qingdao AEON Glass Co., Ltd.
61 Haier Rd
Laoshan Qu
Qingdao Shi
Shandong Sheng, 266061
China