News
The project was initiated by OFIS Architects in Ljubljana, Slovenia, to help research the impact of extreme weather conditions on different types of materials and construction techniques.
Energy-saving, bird-friendly glass optimizes daylight, adds depth to Centre for Entrepreneurship.
Canadian window and door manufacturer, Durabuilt, transforms award-winning windows into high-performing, water-repellent surface with Diamon-Fusion easy-to-clean coating.
The continued expansion of construction activities in the GCC region is attracting an increased number of international exhibitors at The Big 5 this year again.
As part of our ongoing partnership and the continuous development, Granada Secondary Glazing has completed another project for Leeds University to decrease heat loss.
The Association for Specialist Fire Protection (ASFP) announced the winners of the annual Passive Fire Protection Industry Awards at a ceremony in London recently.
Articles
Along with the multifunctionality of the building skin, BIPV today involves a new aesthetics in contemporary architecture.
At glasstec 2018 in Düsseldorf exhibitors will present intriguing developments in the display glass segment. This theme is also addressed in a very special way by the expert conference "Function meets Glass" on 22 and 23 October.
Arup are consulting engineers for a series of recent projects involving curved glass: The High Roller observation wheel in Las Vegas and a revolving feature lift for the new Louis Vuitton townhouse in London.
A modular system allows you to create a larger design by joining glass panels together in a line.
With the myriad of glass type available now, it is often confusing what to choose in terms of safety, thermal and solar performance and balancing cost with the benefits on offer.
How does the industry ensure precise color accuracy in glass coatings?
Low-e glass stands for low emissivity, whereas emissivity indicates the ability of a material to radiate energy.
A green building is the hallmark of economically sound business decisions, thoughtful environmental decisions, and smart human impact decisions.
COMPANIES

Oribay Group
Portuetxe bidea 18
20018 San Sebastián (Gipuzkoa) Guipúzcoa
Spain

Sisecam Group
Is Kuleleri, Kule: 2, Kat: 22, 4. Levent
34330 Levent-Istanbul/İstanbul
Turkey

Sphinx Glass
40 Corniche El-Nil,
Al Sharafain Tower Maadi,
Cairo Governorate
11728
Egypt
Products
Diamon-Fusion International, Inc.
Diamon-Fusion International, Inc.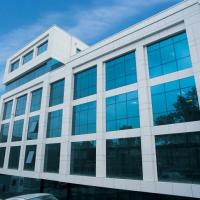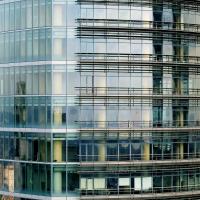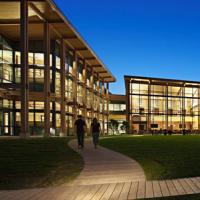 Vitro Architectural Glass (Formerly PPG Glass)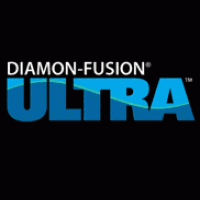 Diamon-Fusion International, Inc.