News
New ribbon-wrapped Olympic speed skating arena is cool as ice thanks to SentryGlas® ionoplast interlayer from Trosifol
The Pittsburgh Produce Terminal—rehabilitated with Acuity™ low-iron glass and Solarban® 70 glass with an Acuity™ glass interior lite—is a beacon of creativity and innovation in the Steel City.
Vitro is offering online Continuing Education (CE) opportunities for you throughout the month of April.
For overhead glazing, façades, balconies and sunshading elements, Solarvolt™ building-integrated photovoltaic (BIPV) modules merge renewable power generation with glass design.
Discover the most attractive projects of the last year that all feature high-performance glazed solutions from Tvitec
For over a century, we have been passionate about glass in all its fascinating diversity. We utilise the innovative potential of glass to always develop the best possible solutions.
Solarban® R77 glass reveals new design possibilities with its neutral-reflective, soft silver-blue aesthetic.
Articles
Glass surfaces can be pre-treated so that they do not offer bacteria and viruses a chance to survive and do not aggregate layers of dirt.
The structural glass for this globe structure is created with laminated double curved glass panels patch supported by a steel structure.
Renzo Piano Building Workshop designed a 290,000 sf museum celebrating the artistry and technology of film, becoming the world's first museum and event space devoted to the Motion Picture.
This paper was first presented at GPD 2019 by Nebojsa Jakica, Mikkel Kragh and Grégoire Besse.
The laserbird is a universal tool, making it the perfect choice for a broad portfolio of customers, applications and glass products.
Solar glass is used as glazing for solar devices like photovoltaic modules and solarthermal collectors. In many dry regions dust accumulation lead to extreme efficiency losses due to soiling, up to -80% in 6 month.
Curtain wall design commonly uses insulating glass units for spandrel glazing to provide better visual harmony between vision and spandrel areas.
Contemporary architectural transparency (understood as the optical property of the material) is constantly being redefined and, over the last decade, new design trends have developed related to transparent façades in architecture.
COMPANIES

Walker Glass Company Ltd.
9551 Ray Lawson Blvd.
Montréal QC H1J1L5
Canada

Yorglass
Manisa OSB IV. Kısım Keçiliköy OSB Mah. Metin Ersan Cad. No:13 MANİSA/TURKEY
45140 MANISA/Manisa
Turkey
Products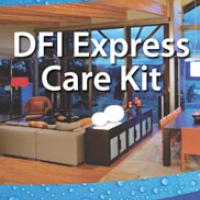 Diamon-Fusion International, Inc.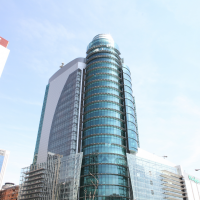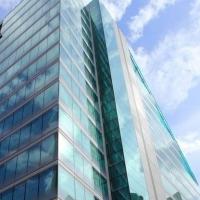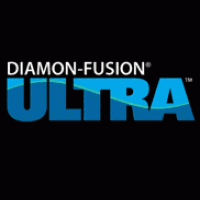 Diamon-Fusion International, Inc.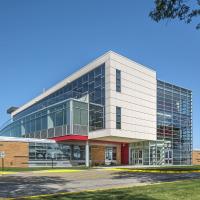 Vitro Architectural Glass