News
Solarban® 67 and Solarban® 70 solar control, low-e glasses by Vitro Architectural Glass and "Nuance" acid-etched patterns from Walker Glass were chosen for the project.
With the GIS 640 R from Optris, temperature differences during glass hardening processes can be quickly detected, thus avoiding rejects.
Tvitec manufactured more that 4,500 metres of high-performance glass for the new Campus Futura Airbus in Getafe (Madrid-Spain).
FG Glass brought its imagination to life with the collaboration of Tecglass technology.
The project is distinguished by a gleaming, point-fixed structural glass façade— fabricated with Solarban® 70XL glass on Starphire Ultra-Clear® glass by Vitro Glass
In observance of Earth Day, Vitro is recognizing its growth as an environmentally-focused business.
HEGLA boraident's innovative process relies on the laser-assisted release of silver ions into glass surfaces to create an antibacterial function.
Articles
Glass surfaces can be pre-treated so that they do not offer bacteria and viruses a chance to survive and do not aggregate layers of dirt.
The structural glass for this globe structure is created with laminated double curved glass panels patch supported by a steel structure.
Renzo Piano Building Workshop designed a 290,000 sf museum celebrating the artistry and technology of film, becoming the world's first museum and event space devoted to the Motion Picture.
This paper was first presented at GPD 2019 by Nebojsa Jakica, Mikkel Kragh and Grégoire Besse.
The laserbird is a universal tool, making it the perfect choice for a broad portfolio of customers, applications and glass products.
Solar glass is used as glazing for solar devices like photovoltaic modules and solarthermal collectors. In many dry regions dust accumulation lead to extreme efficiency losses due to soiling, up to -80% in 6 month.
Curtain wall design commonly uses insulating glass units for spandrel glazing to provide better visual harmony between vision and spandrel areas.
Contemporary architectural transparency (understood as the optical property of the material) is constantly being redefined and, over the last decade, new design trends have developed related to transparent façades in architecture.
COMPANIES

Yorglass
Manisa OSB IV. Kısım Keçiliköy OSB Mah. Metin Ersan Cad. No:13 MANİSA/TURKEY
45140 MANISA/Manisa
Turkey
Products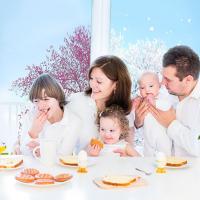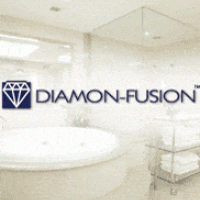 Diamon-Fusion International, Inc.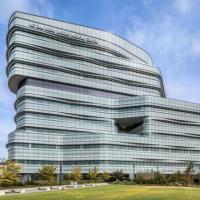 Vitro Architectural Glass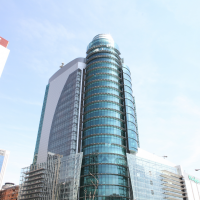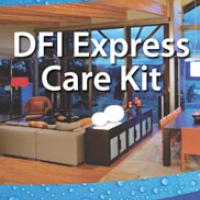 Diamon-Fusion International, Inc.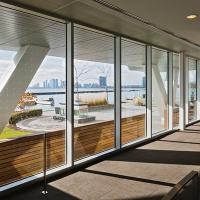 Walker Glass Company Ltd.