News
The glass chosen for the facades is Guardian SunGuard® SuperNeutral™ (SN) 62/34.
Guinness World Records hails Saudi Arabia's Maraya Concert Hall as world's largest mirror-clad building.
Utilizes the Oxidizing Power of Hydrogen Peroxide to Improve Surface Hygiene
cube berlin is an eye-catching, 11-storey office building located at Washington Platz in the Europacity urban district of Berlin.
The Production and Sales Volume of NorthGlass Coated Glass Division Keeps Increasing
SunGuard® SuperNeutral SN 70/35 and SN 62/34 were chosen for the building.
SunGuard® SNX 60/28 coated solar control glass was selected to help save energy costs due to a lower demand for artificial lighting and air-conditioning.
Articles
New solutions for edge-enameling of sputter coatings. System TEA is a specific ceramic paint application, jointly developed with the enamel manufacturer Ferro, for the combination with Guardian sputter-coated architectural glass.
It is estimated that 100 million to 1 billion birds a year perish due to collisions with glass.(1-2) In North America, some communities have enacted legislation aimed at protecting birds by calling for the design and installation of birdsafe glazing.
New technological advances in glass have taken curved glass fabrication to different levels of complexity and performance in the last few years, and design continues to drive into new frontiers.
Daylight control is a main resource of energy saving in buildings. Daylight control systems with mirror optics have the potential to save air conditioning due to the ability to reflect the solar rays back into the sky.
The color and performance of glass in buildings are important design elements. Project specific designed coatings can merge the visual intent of architects and building owners with the energy performance requirements of a building.
When designing with glass, there are a wide range of options to choose from to create a truly unique project.
This article reviews the history and current status of Vacuum Insulating Glass (VIG), and discusses future possibilities for this technology.
Along with the multifunctionality of the building skin, BIPV today involves a new aesthetics in contemporary architecture.
Products
Diamon-Fusion International, Inc.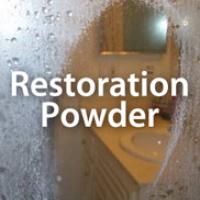 Diamon-Fusion International, Inc.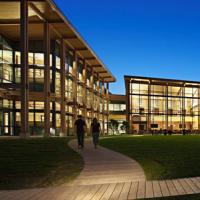 Vitro Architectural Glass (Formerly PPG Glass)