News
For the glazed façade, the architect chose Guardian SunGuard® SNX 60, a triple silver coated solar control glass that offers even better colour consistency and enhanced internal reflections.
The glass chosen for the building is Guardian SunGuard® eXtra Selective SNX 60, a triple silver coated solar control glass that offers colour consistency and enhanced internal reflections.
San Francisco Chronicle calls engineering marvel "the people's choice".
Guardian Glass Europe is pleased to announce that it has attained Bronze level Cradle to Cradle certification for three of its product families – float, coated and laminated glass – manufactured at eight of its European plants.
Guardian jumbo coated glass has arrived in North America, offering larger than life capabilities with the same Guardian Glass commitment to innovation and quality.
New 40-page book combines expanded project photography with other architect-driven features.
DFI is doing an interactive presentation at KBIS 2020 titled "Seeing is Believing: How Protective Coatings Are Changing the Industry", where we'll show you how low maintenance coatings work and how they can make you serious money.
Articles
It is estimated that 100 million to 1 billion birds a year perish due to collisions with glass.(1-2) In North America, some communities have enacted legislation aimed at protecting birds by calling for the design and installation of birdsafe glazing.
New technological advances in glass have taken curved glass fabrication to different levels of complexity and performance in the last few years, and design continues to drive into new frontiers.
Daylight control is a main resource of energy saving in buildings. Daylight control systems with mirror optics have the potential to save air conditioning due to the ability to reflect the solar rays back into the sky.
The color and performance of glass in buildings are important design elements. Project specific designed coatings can merge the visual intent of architects and building owners with the energy performance requirements of a building.
When designing with glass, there are a wide range of options to choose from to create a truly unique project.
This article reviews the history and current status of Vacuum Insulating Glass (VIG), and discusses future possibilities for this technology.
Along with the multifunctionality of the building skin, BIPV today involves a new aesthetics in contemporary architecture.
At glasstec 2018 in Düsseldorf exhibitors will present intriguing developments in the display glass segment. This theme is also addressed in a very special way by the expert conference "Function meets Glass" on 22 and 23 October.
Products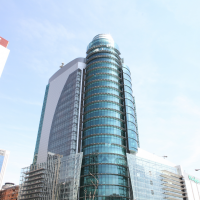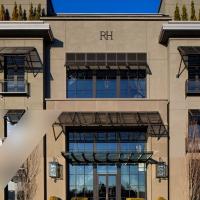 Walker Glass Company Ltd.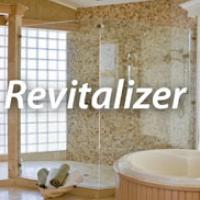 Diamon-Fusion International, Inc.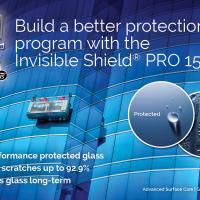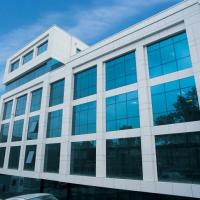 Diamon-Fusion International, Inc.