News
The colors and effects of the Guardian Glass are strengthening and emphasizing the unique pure architectural form.
The functional coating SILVERSTAR COMBI Neutral 51/26 from Glas Trösch was used for the atrium on the ground floor and the flush glass facade.
Situated on a hillside property, the detached house designed by the local architecture firm Autorski Atelje Spajic convinces with its transparent building envelope by Glas Trösch.
As Part of a Recent Partnership with Unelko, Krysztal Now Offers Invisible Shield® Pro 15 and REPEL® Glass Coating Technologies.
The Sardinera House was designed according to sustainability criteria, and has been awarded a class A energy efficiency rating.
Guardian SunGuard SuperNeutralTM SN 62/34 was chosen for the fully glazed façade.
American Insulated Glass, LLC announced today that it will expand service of custom fabricated glass and distribution products to the Knoxville, Tennessee market.
Articles
When designing with glass, there are a wide range of options to choose from to create a truly unique project.
This article reviews the history and current status of Vacuum Insulating Glass (VIG), and discusses future possibilities for this technology.
Along with the multifunctionality of the building skin, BIPV today involves a new aesthetics in contemporary architecture.
At glasstec 2018 in Düsseldorf exhibitors will present intriguing developments in the display glass segment. This theme is also addressed in a very special way by the expert conference "Function meets Glass" on 22 and 23 October.
Arup are consulting engineers for a series of recent projects involving curved glass: The High Roller observation wheel in Las Vegas and a revolving feature lift for the new Louis Vuitton townhouse in London.
A modular system allows you to create a larger design by joining glass panels together in a line.
With the myriad of glass type available now, it is often confusing what to choose in terms of safety, thermal and solar performance and balancing cost with the benefits on offer.
How does the industry ensure precise color accuracy in glass coatings?
Products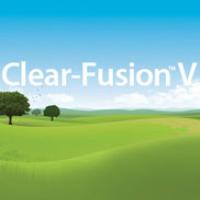 Diamon-Fusion International, Inc.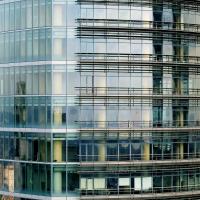 Diamon-Fusion International, Inc.