News
Guardian SunGuard® Solar Silver 20 was selected for the glass roof due to its high level of solar protection, particularly in applications where heavy sun would make excessive solar heat gain an issue.
Conveying Community and Collectivity through Dynamic Design
Meet the FuseCube Express: DFI's newest evolution of the FuseCube. It's small, yet powerful. Fast and compact. And here to help your business grow.
According to Michael Gleeson, Executive Director of Glassworks, he felt the investment in the FC Series as a good move to be able to respond to the increasing trend in Australia for more coated glass.
Projects recognized at the annual Guardian Glass BEC Glazier Connection™ Dinner and Awards.
This week, we continue with 4 videos from the Coatings Technology & Applications session.
Guardian Clarity™ double-sided anti-reflective coated glass was chosen for the ground floor of the hotel.
Articles
It is estimated that 100 million to 1 billion birds a year perish due to collisions with glass.(1-2) In North America, some communities have enacted legislation aimed at protecting birds by calling for the design and installation of birdsafe glazing.
New technological advances in glass have taken curved glass fabrication to different levels of complexity and performance in the last few years, and design continues to drive into new frontiers.
Daylight control is a main resource of energy saving in buildings. Daylight control systems with mirror optics have the potential to save air conditioning due to the ability to reflect the solar rays back into the sky.
The color and performance of glass in buildings are important design elements. Project specific designed coatings can merge the visual intent of architects and building owners with the energy performance requirements of a building.
When designing with glass, there are a wide range of options to choose from to create a truly unique project.
This article reviews the history and current status of Vacuum Insulating Glass (VIG), and discusses future possibilities for this technology.
Along with the multifunctionality of the building skin, BIPV today involves a new aesthetics in contemporary architecture.
At glasstec 2018 in Düsseldorf exhibitors will present intriguing developments in the display glass segment. This theme is also addressed in a very special way by the expert conference "Function meets Glass" on 22 and 23 October.
Products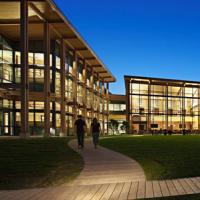 Vitro Architectural Glass (Formerly PPG Glass)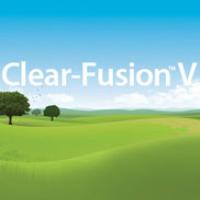 Diamon-Fusion International, Inc.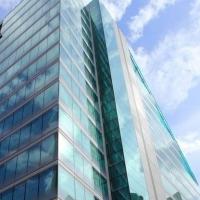 Diamon-Fusion International, Inc.
Diamon-Fusion International, Inc.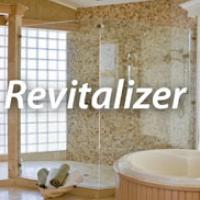 Diamon-Fusion International, Inc.