News
Berkeley Lab researchers make thermochromic windows with perovskite solar cell.
One thing's sure: Glas Troesch will again be attending this year's Swissbau with fascinating topics and innovations and is looking forward to welcoming visitors in hall 1.0/booth A14.
Demonstration device dynamically responds to sunlight by transforming from transparent to tinted while converting sunlight into electricity.
Gujarat Borosil Ltd on Tuesday inaugurated world's first 2mm tempered glass production process at its Bharuch facility.
Solar has become the driving force behind the boom in renewable energies and solar capacities are growing rapidly. The trend now is to integrate solar cells into building facades and vehicles, mainly their glass surfaces.
Photovoltaics (PV) and e-mobility, the ideal combination: Driving with solar power is becoming increasingly attractive.
SWISSPANEL SOLAR: multicolour digital printing on photovoltaic glass.
Articles
Solar glass can be used to replace conventional construction materials such as glazing or cladding, whilst also generating electricity on site.
Modern, transparent and prestigious – large glass façades are very much in vogue for office complexes and industrial buildings.
Over half the world's seven billion inhabitants live in cities, by the year 2050 the number will grow to almost ten billion. In order to avoid a climatic collapse in the metropolises, there is no other alternative to energy-efficient buildings.
Cities are eating up an increasing amount of heat and electricity. In order to reduce this consumption, buildings have to become increasingly efficient and integrate more renewable energies.
The crisis of the photovoltaic industry is drawing to a close. While it is true demand for solar modules is dropping in Europe, demand in many other regions is rising rapidly.
Although the costs for solar power have come down considerably lately, photovoltaics are still unable to compete with conventional energy sources.
Adrian Smith + Gordon Gill Architecture (AS+GG) has announced the public opening of the new head offices for the Federation of Korean Industries (FKI).
Resilient, ultraslippery glass could lead to self-cleaning, scratch-resistant windows, lenses, and solar panels
COMPANIES

Sisecam Group
Is Kuleleri, Kule: 2, Kat: 22, 4. Levent
34330 Levent-Istanbul/İstanbul
Turkey
Unelko Corporation
14641 N 74th St.
Scottsdale, , AZ 85260
United States
Products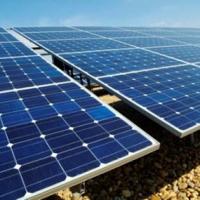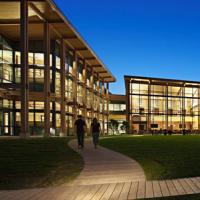 Vitro Architectural Glass (Formerly PPG Glass)