News
Şişecam Flat Glass, one of the largest flat glass manufacturers in the world attends the world's leading exhibition for the solar industry, Intersolar Europe 2019 held at Munich between the 15th and 17th of May.
The perfect balance between energy efficiency and design.
Interview: Prof. Dr. Sener Oktik; SISECAM Science & Technology Center
Şişecam Flat Glass, one of the largest flat glass manufacturers in the world attends the International Solar Energy and Technologies Fair - Solarex Istanbul held at Istanbul Fair Center between the 4th and 6th of April.
NSG Group has announced today a joint development agreement between its subsidiary and Ubiquitous Energy, a leader in transparent solar technology.
At GPD 2019, Opening Speaker Prof. Dr. Sener Oktik of SISECAM Science & Technology Center will present "Multifunctional Coatings on Glass for Construction and Automotive Industries".
Taking into consideration the growing demand in renewable energy resources, we have set up a new website for "ALUMIL Solar", the "green" business unit of ALUMIL Group, in order to provide a unique user experience.
Articles
Along with the multifunctionality of the building skin, BIPV today involves a new aesthetics in contemporary architecture.
Modern, transparent and prestigious – large glass façades are very much in vogue for office complexes and industrial buildings.
Over half the world's seven billion inhabitants live in cities, by the year 2050 the number will grow to almost ten billion. In order to avoid a climatic collapse in the metropolises, there is no other alternative to energy-efficient buildings.
Cities are eating up an increasing amount of heat and electricity. In order to reduce this consumption, buildings have to become increasingly efficient and integrate more renewable energies.
The crisis of the photovoltaic industry is drawing to a close. While it is true demand for solar modules is dropping in Europe, demand in many other regions is rising rapidly.
Although the costs for solar power have come down considerably lately, photovoltaics are still unable to compete with conventional energy sources.
Adrian Smith + Gordon Gill Architecture (AS+GG) has announced the public opening of the new head offices for the Federation of Korean Industries (FKI).
Resilient, ultraslippery glass could lead to self-cleaning, scratch-resistant windows, lenses, and solar panels
COMPANIES

Sisecam Group
Is Kuleleri, Kule: 2, Kat: 22, 4. Levent
34330 Levent-Istanbul/İstanbul
Turkey

Super Sky
10301 North Enterprise Drive
Mequon, WI 53092
United States
Unelko Corporation
14641 N 74th St.
Scottsdale, , AZ 85260
United States
Products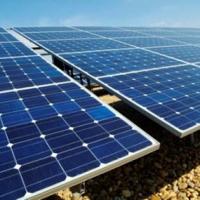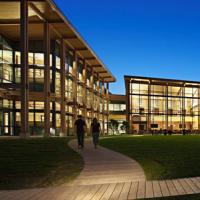 Vitro Architectural Glass (Formerly PPG Glass)