Green & Sustainable Building
News
The glass can contribute decisively to the edification's sustainability.
This project called for our Equinox™ stainless and glass railing and 2-line free-standing stainless handrail.
Today's announcement touches all three of the company's product lines.
The building is certified to International standard LEED Gold thanks to the use of a variety of energy management systems including the use of Guardian SunGuard SNX 60/28 solar protective glass.
On 31st of August 2020, Glass for Europe answered to the European Commission's roadmap consultation on environmental product performances' claims.
FGIA has updated a document intended to help one understand the value and effective application of plastic glazed skylights and sloped glazing in a building design.
Visual comfort, thermal comfort and energy savings
Articles
The laserbird is a universal tool, making it the perfect choice for a broad portfolio of customers, applications and glass products.
Solar glass is used as glazing for solar devices like photovoltaic modules and solarthermal collectors. In many dry regions dust accumulation lead to extreme efficiency losses due to soiling, up to -80% in 6 month.
Contemporary architectural transparency (understood as the optical property of the material) is constantly being redefined and, over the last decade, new design trends have developed related to transparent façades in architecture.
The integration of smart glazing and adaptive façade in buildings can lead to large performance improvements and added functionality compared to conventional static building envelope systems.
Strong, resilient, with perfect thermal and sound insulation properties, insulating glass has been used around the world in applications ranging from family homes to high-scale construction.
As a modern society, we're spending about 90% of our time indoors – at home, in offices or commuting. How is it possible to get access to daylight, when we can't naturally be outside? By making buildings more transparent.
Fundamentals of Sound Transmission and Acoustic Interlayers
The reduction of greenhouse gases is one of the most important goals of the international climate policy. Today, roughly one third of all greenhouse gas emissions is created by urban population.
COMPANIES

Vitro Architectural Glass
400 Guys Run Rd
Cheswick , PA 15024
United States

Walker Glass Company Ltd.
9551 Ray Lawson Blvd.
Montréal QC H1J1L5
Canada
Products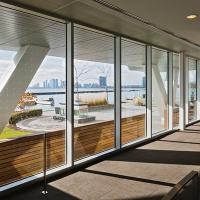 Walker Glass Company Ltd.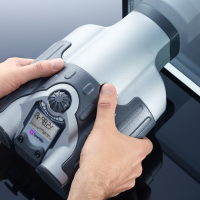 Sparklike Oy – Non-Destructive Argon Measurement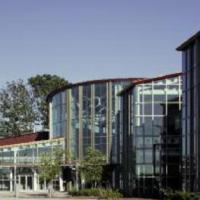 Vitro Architectural Glass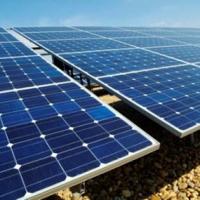 Sparklike Oy – Non-Destructive Argon Measurement