Green & Sustainable Building
News
The building's façade combines solid masonry walls and windows arranged to relate to the position of the sun.
Glaston Group has closed a deal for several pre-processing machines with Chinese Xinyi Glass Holdings Limited, one of the biggest glass companies in China covering float glass, solar glass, coated glass and automotive glass.
Latest innovative product offering provides a major market place need.
Innovative advancements launch tVIG™ to new heights.
Glass for Europe is today in Istanbul to talk about Circular Economy in the European flat glass sector at the Sisecam International Glass Conference.
Designed by KSP Jürgen Engel Architekten, the SAP headquarters building is an 11-storey, twin-block high-rise located on the edge of the Eschborn Süd office district in Frankfurt.
Registration is now open for Greenbuild India 2020, taking place Feb. 6–7, 2020, at the ITC Gardenia in Bengaluru. Buy your ticket before Dec. 15 to take advantage of early bird rates.
Articles
This paper will discuss the psychology of perception, threshold, and emotion in interior glass design.
Windows have always been at the intersection of various technologies and architectural processes that evolved in parallel and often intertwined.
Curved insulated glass units formed by tempered bending or annealed slumped bending offer a bold expression of architectural design with transparency and energy efficiency.
New generation thin, lightweight and damageresistant glass seems to be the optimal material for extremely deformable structural elements for façades and building skins.
Re-thinking the life-cycle of architectural glass brings together recent research into the economic, technical, environmental and logistical viability of closed-loop construction glass recycling.
Daylight control is a main resource of energy saving in buildings. Daylight control systems with mirror optics have the potential to save air conditioning due to the ability to reflect the solar rays back into the sky.
Along with the multifunctionality of the building skin, BIPV today involves a new aesthetics in contemporary architecture.
There have several type smart glass, what is the difference for different type? How can you know that and choose right?
COMPANIES

Tvitec
Polígono Industrial El Bayo, parcela I, 19
24492 Cubillos del Sil León
Spain
Unelko Corporation
14641 N 74th St.
Scottsdale, , AZ 85260
United States

Walker Glass Company Ltd.
9551 Ray Lawson Blvd.
Montréal QC H1J1L5
Canada
Products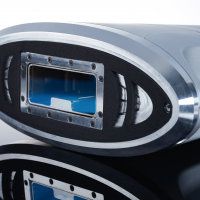 Sparklike Oy – Non-Destructive Argon Measurement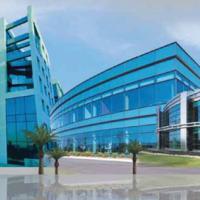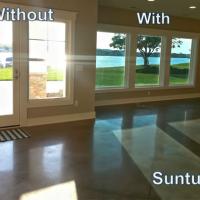 Suntuitive Dynamic Glass by Pleotint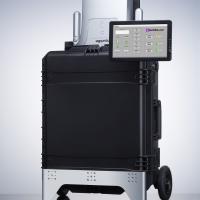 Sparklike Oy – Non-Destructive Argon Measurement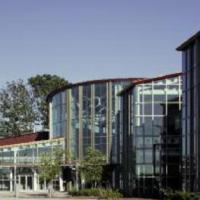 Vitro Architectural Glass (Formerly PPG Glass)