Green & Sustainable Building
News
On March 19th, during the last General Assembly of Glass for Europe, Philippe Bastien, Regional President, Building & Industrial Division of AGC Glass Europe, was elected Chairman of the Board of Directors of Glass for Europe.
EKang Tech automated TPI Insulating Glass line meets need for advanced efficiency and energy performance.
Pleotint, LLC is pleased to announce the winners of the 2019 Suntuitive® Dynamic Glass Awards. This prestigious honor recognizes superior achievement in the use of the innovative glass and glazing products from Suntuitive technology.
NGA asked its Annual Conference 2020 attendees what we as an industry need to pay attention to in this new decade.
On Wednesday 19, in the context of the revision of the ETS State aid guidelines, Glass for Europe commented on the newly proposed eligibility criteria and European Commission's assessment methodology.
Following four years of work on improving the recycling of flat glass waste across Europe, the FISSAC* project has held its final conference.
Articles
This paper will discuss the psychology of perception, threshold, and emotion in interior glass design.
Windows have always been at the intersection of various technologies and architectural processes that evolved in parallel and often intertwined.
Curved insulated glass units formed by tempered bending or annealed slumped bending offer a bold expression of architectural design with transparency and energy efficiency.
New generation thin, lightweight and damageresistant glass seems to be the optimal material for extremely deformable structural elements for façades and building skins.
Re-thinking the life-cycle of architectural glass brings together recent research into the economic, technical, environmental and logistical viability of closed-loop construction glass recycling.
Daylight control is a main resource of energy saving in buildings. Daylight control systems with mirror optics have the potential to save air conditioning due to the ability to reflect the solar rays back into the sky.
Along with the multifunctionality of the building skin, BIPV today involves a new aesthetics in contemporary architecture.
There have several type smart glass, what is the difference for different type? How can you know that and choose right?
Products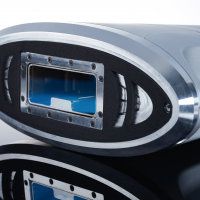 Sparklike Oy – Non-Destructive Argon Measurement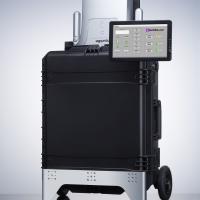 Sparklike Oy – Non-Destructive Argon Measurement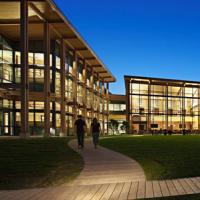 Vitro Architectural Glass (Formerly PPG Glass)
Sparklike Oy – Non-Destructive Argon Measurement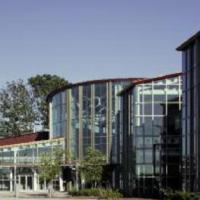 Vitro Architectural Glass (Formerly PPG Glass)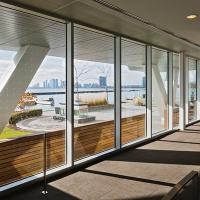 Walker Glass Company Ltd.