Green & Sustainable Building
News
Eyrise liquid crystal glass is to provide solar shading for Campus Germany at Expo 2020 in Dubai, which will take place from 1 October 2021 to 31 March 2022.
4-sided silicone structural glazing applications have helped to change the face of urban landscapes.
University of Washington's Life Sciences Building earns accolades from American Institute of Architects' Committee on the Environment (AIA-COTE) for beauty, sustainability and energy performance driven by glasses from Vitro Architectural Glass
Producing a growth product — laminated safety glass – with greater productivity and significant energy savings
Get NGA downloadable resources to support the use of glass and glazing materials in buildings.
Today, 21 June, Glass for Europe answered to the public consultation on revising the Energy Performance of Building Directive (EPBD).
Learn how you can easily determine optimal glazing configurations to meet specific acoustic performance targets.
Articles
This article is dedicated to dynamic glazing in the façade. This is an update of the articles on smart products in the façade I and II published in March 2019 and May 2020.
One-Step Multi-Air Pollutant Control Solution.
Sustainability and the circular economy are increasingly influencing work and production processes in glass manufacturing, too.
Noise as one of the major pollutants in our environment and society
The laserbird is a universal tool, making it the perfect choice for a broad portfolio of customers, applications and glass products.
Solar glass is used as glazing for solar devices like photovoltaic modules and solarthermal collectors. In many dry regions dust accumulation lead to extreme efficiency losses due to soiling, up to -80% in 6 month.
Contemporary architectural transparency (understood as the optical property of the material) is constantly being redefined and, over the last decade, new design trends have developed related to transparent façades in architecture.
The integration of smart glazing and adaptive façade in buildings can lead to large performance improvements and added functionality compared to conventional static building envelope systems.
COMPANIES

Xinology Co., Ltd.
Rm 1007, West Wing, Baihuo Building, 3020 Shennan Road East,
Jing'an Qu
Shanghai Shi, 518001
China
Products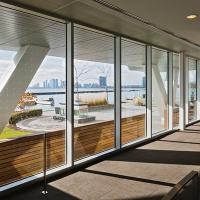 Walker Glass Company Ltd.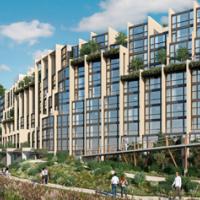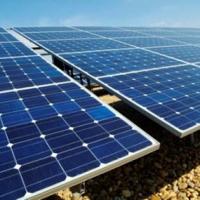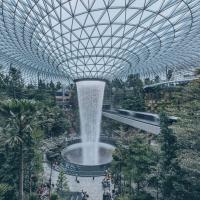 Vitro Architectural Glass