Green & Sustainable Building
News
This course will cover the basics of sound control and the use of Trosifol's SoundLab tool.
Vitro glass maximizes daylighting, views, solar control for LEED-certified office building
This course will cover the basics of light and solar control glazing options while learning how to use Trosifol's WinSLT optical and solar calculator.
In this sleek building, acid-etched glass at Volvo's new dealership optimizes natural daylight to create a welcoming, well-designed space.
SOLARBAN, STARPHIRE glasses integral to one of world's "most stunning" libraries
To address the global challenge of birds colliding with glass in buildings, Eastman, manufacturer of Saflex® PVB interlayers for architectural applications, proudly announces a collaboration with Rouven Seidler, founder of SEEN AG.
Energy Storage Europe (ESE) 2021 expands its industrial and commercial focus to now cooperate with glasstec – the leading global trade fair for the glass sector.
Articles
Noise as one of the major pollutants in our environment and society
The laserbird is a universal tool, making it the perfect choice for a broad portfolio of customers, applications and glass products.
Solar glass is used as glazing for solar devices like photovoltaic modules and solarthermal collectors. In many dry regions dust accumulation lead to extreme efficiency losses due to soiling, up to -80% in 6 month.
Contemporary architectural transparency (understood as the optical property of the material) is constantly being redefined and, over the last decade, new design trends have developed related to transparent façades in architecture.
The integration of smart glazing and adaptive façade in buildings can lead to large performance improvements and added functionality compared to conventional static building envelope systems.
Strong, resilient, with perfect thermal and sound insulation properties, insulating glass has been used around the world in applications ranging from family homes to high-scale construction.
As a modern society, we're spending about 90% of our time indoors – at home, in offices or commuting. How is it possible to get access to daylight, when we can't naturally be outside? By making buildings more transparent.
Fundamentals of Sound Transmission and Acoustic Interlayers
Products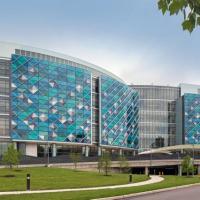 Vitro Architectural Glass
Vitro Architectural Glass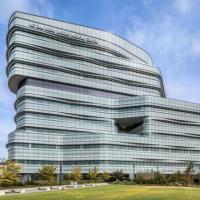 Vitro Architectural Glass
Vitro Architectural Glass