Green & Sustainable Building
News
This partnership will allow Guardian Glass to offer a complete range of both semi-transparent and opaque BIPV product solutions, that help contribute to Nearly Zero Energy Building (NZEB) regulations.
Semco: with Mappi furnaces "We achieve results that enable us to lift the performance of our toughening plants onto a higher level."
The strategic partnership aims to expand the customer base of Merck's Liquid Crystal Windows business and to broaden the package of architectural solutions offered by Guardian Glass.
Walker Glass is proud to be able to offer a new AIA approved version of its bird safe glass presentation!
Glass for Europe answered today to the European Commission consultation on of how to increase the EU 2030 emission reduction ambition.
Şişecam Flat Glass T05 Meeting was held on Wednesday, June 17, organized in collaboration with the Arkitera Architecture Center and the speaker was architect Kim Herforth Nielsen, the founder of Denmark-based 3XN.
The Federal Association of the German Glass Industry (BV Glas) has received funding from the state of North Rhine-Westphalia for a climate-friendly glass production project
Articles
Contemporary architectural transparency (understood as the optical property of the material) is constantly being redefined and, over the last decade, new design trends have developed related to transparent façades in architecture.
The integration of smart glazing and adaptive façade in buildings can lead to large performance improvements and added functionality compared to conventional static building envelope systems.
Strong, resilient, with perfect thermal and sound insulation properties, insulating glass has been used around the world in applications ranging from family homes to high-scale construction.
As a modern society, we're spending about 90% of our time indoors – at home, in offices or commuting. How is it possible to get access to daylight, when we can't naturally be outside? By making buildings more transparent.
Fundamentals of Sound Transmission and Acoustic Interlayers
The reduction of greenhouse gases is one of the most important goals of the international climate policy. Today, roughly one third of all greenhouse gas emissions is created by urban population.
This paper will discuss the psychology of perception, threshold, and emotion in interior glass design.
Windows have always been at the intersection of various technologies and architectural processes that evolved in parallel and often intertwined.
Products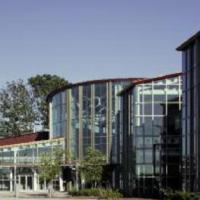 Vitro Architectural Glass (Formerly PPG Glass)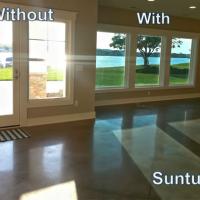 Suntuitive Dynamic Glass by Pleotint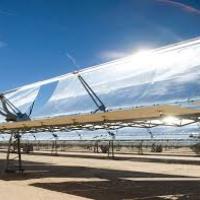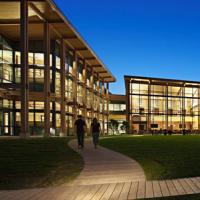 Vitro Architectural Glass (Formerly PPG Glass)