Green & Sustainable Building
News
With energy-saving Guardian SunGuard® SuperNeutral® 40/23, the Florentinum has earned the U.S. Green Building Council's LEED Platinum Award, the highest possible green building certification.
Taiwan and South Korea Join the Constantly Growing Trend
On December 31 The National Speed Skating Hall was officially unveiled.
Currently the world is under pressure to limit global warming. We need to change our way of living and our way of producing things.
Glass meets aesthetic, energy performance demands for LEED-certified Chicago tower.
Hosted in the 100th city to earn LEED certification, Greenbuild examined the creation of a new living standard.
On November 28, Glass for Europe went to GLASSPRINT 2019, in Dusseldorf, to meet representatives from the glass decoration sector and present the outcome of the TNO study on energy savings and CO2 emission reduction potential from glazing.
Articles
This paper will discuss the psychology of perception, threshold, and emotion in interior glass design.
Windows have always been at the intersection of various technologies and architectural processes that evolved in parallel and often intertwined.
Curved insulated glass units formed by tempered bending or annealed slumped bending offer a bold expression of architectural design with transparency and energy efficiency.
New generation thin, lightweight and damageresistant glass seems to be the optimal material for extremely deformable structural elements for façades and building skins.
Re-thinking the life-cycle of architectural glass brings together recent research into the economic, technical, environmental and logistical viability of closed-loop construction glass recycling.
Daylight control is a main resource of energy saving in buildings. Daylight control systems with mirror optics have the potential to save air conditioning due to the ability to reflect the solar rays back into the sky.
Along with the multifunctionality of the building skin, BIPV today involves a new aesthetics in contemporary architecture.
There have several type smart glass, what is the difference for different type? How can you know that and choose right?
Products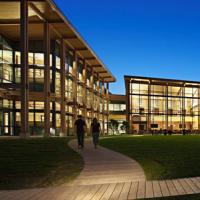 Vitro Architectural Glass (Formerly PPG Glass)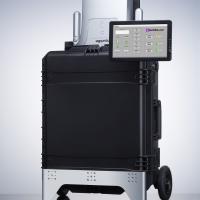 Sparklike Oy – Non-Destructive Argon Measurement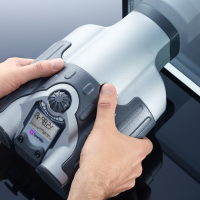 Sparklike Oy – Non-Destructive Argon Measurement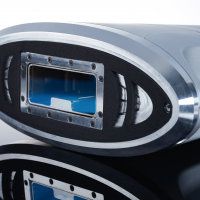 Sparklike Oy – Non-Destructive Argon Measurement