Green & Sustainable Building
News
Pleotint, LLC is pleased to announce the winners of the 2019 Suntuitive® Dynamic Glass Awards. This prestigious honor recognizes superior achievement in the use of the innovative glass and glazing products from Suntuitive technology.
This article explores the role that acid-etched glass can play in dispersing natural light within a given space.
San Francisco Chronicle calls engineering marvel "the people's choice".
Guardian Glass Europe is pleased to announce that it has attained Bronze level Cradle to Cradle certification for three of its product families – float, coated and laminated glass – manufactured at eight of its European plants.
AAMA GDSG-1, Design Guide for Sloped Glazing and Skylights, an FGIA standard, was last updated in 1987, when it was first created.
Triggering a virtuous decarbonisation cycle to maximise contributions to the climate challenge.
By adding an estimated 4.7 GW in 2019, Spain returns to the continent's top solar markets and is the clear market leader in Europe.
Articles
This paper will discuss the psychology of perception, threshold, and emotion in interior glass design.
Windows have always been at the intersection of various technologies and architectural processes that evolved in parallel and often intertwined.
Curved insulated glass units formed by tempered bending or annealed slumped bending offer a bold expression of architectural design with transparency and energy efficiency.
New generation thin, lightweight and damageresistant glass seems to be the optimal material for extremely deformable structural elements for façades and building skins.
Re-thinking the life-cycle of architectural glass brings together recent research into the economic, technical, environmental and logistical viability of closed-loop construction glass recycling.
Daylight control is a main resource of energy saving in buildings. Daylight control systems with mirror optics have the potential to save air conditioning due to the ability to reflect the solar rays back into the sky.
Along with the multifunctionality of the building skin, BIPV today involves a new aesthetics in contemporary architecture.
There have several type smart glass, what is the difference for different type? How can you know that and choose right?
Products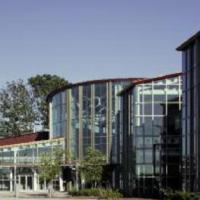 Vitro Architectural Glass (Formerly PPG Glass)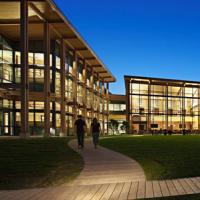 Vitro Architectural Glass (Formerly PPG Glass)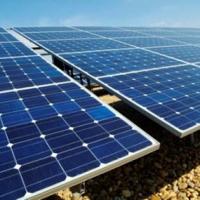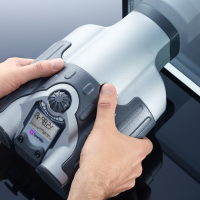 Sparklike Oy – Non-Destructive Argon Measurement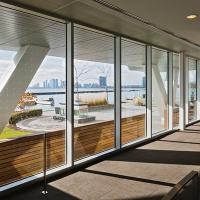 Walker Glass Company Ltd.