Green & Sustainable Building
News
Laser finishing can be used to produce custom, functional and decorative glass products.
Corporate and Social Responsibility are a must have in every Mappi choice.
The JaBee Tower, which has been erected in the town of Dübendorf (Switzerland), is currently the highest residential building in Switzerland. It was designed by the Swiss company sattlerpartner architekten+planer.
Discover the projects already benefiting from Tvitec's glass solutions and innovations.
British Glass, the representative body for the UK glass industry, has joined over 40 companies in signing an open letter to government on the importance of linking the new UK Emissions Trading System (ETS) with the EU's.
Solarban® R77 glass reveals new design possibilities with its neutral-reflective, soft silver-blue aesthetic.
CO2 efficiency and protection against climate consequences with sustainable windows and building elements
Articles
Sustainability and the circular economy are increasingly influencing work and production processes in glass manufacturing, too.
Noise as one of the major pollutants in our environment and society
The laserbird is a universal tool, making it the perfect choice for a broad portfolio of customers, applications and glass products.
Solar glass is used as glazing for solar devices like photovoltaic modules and solarthermal collectors. In many dry regions dust accumulation lead to extreme efficiency losses due to soiling, up to -80% in 6 month.
Contemporary architectural transparency (understood as the optical property of the material) is constantly being redefined and, over the last decade, new design trends have developed related to transparent façades in architecture.
The integration of smart glazing and adaptive façade in buildings can lead to large performance improvements and added functionality compared to conventional static building envelope systems.
Insulating glass has been used around the world in applications ranging from family homes to high-scale construction.
As a modern society, we're spending about 90% of our time indoors – at home, in offices or commuting. How is it possible to get access to daylight, when we can't naturally be outside? By making buildings more transparent.
Products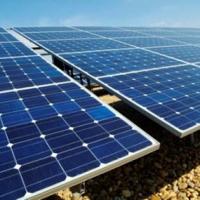 Vitro Architectural Glass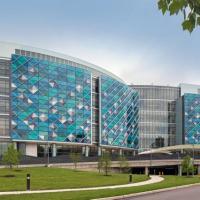 Vitro Architectural Glass