News
544 companies and company representatives participated in the Eurasia Window, Door and Glass Fairs which took place at Tüyap Fair and Congress Center between 12-16 November.
Businesses grow, and your company's needs will change over time. Are you still getting the most out of the ERP software solution you initially implemented? Read FeneTech's latest blog to learn more.
POLFLAM sets new standard for 2-hours fire protection with butt-jointed glazing in an aluminium fire-resistant system.
The webinar will be led by Cindy Gareau, Executive Director of the Canadian Association of Consulting Energy Advisors, and Andrew Oding, Vice President and Director of Building Science at Building Knowledge Canada.
The GGF and FENSA are pleased to announce that they have been invited to act as the official learning content partners of the FIT Show 2023.
Among the sponsors of the DBInformation event is the Fenzi Group, consistently committed to enhancing the value of the sector and the glass industry.
Articles
This paper aims to contribute to this topic by examining the potential of a smart window system that has double dynamic insulated glazing in preventing heat gain and maximising daylight indoors.
This work presents the results of the evaluation of two Art Nouveau glass windows from the Casa-Museu Dr. Anastácio Gonçalves (Lisbon, Portugal) with IR-thermography during the summer solstice.
In the article, the focus is on an overview of several norms, standards, and research that address the issue of resilience of window systems.
Abatement of the high building energy is possible by employing semitransparent photovoltaic window which has triple point advantages as they control the admitted solar gain and daylight and generates benign electricity.
This paper presents some of major outcomes of Finite Element (FE) numerical methods and simulations that have been explored in the framework of the GLASS-SHARD research project for glass windows and facades under explosion or soft-body impact.
In recent years, there has been a significant progress demonstrated in both the R&D and industrialisation of novel BIPV products, materials, and also the window-integrated PV (WIPV) solar window systems.
This paper gives an overview of the requirements of a ship structure, and more specifically yacht structures, and describes the challenges associated with using glass as a fully integrated structural component.
There are parts of the window inside the glass that play a crucial role in its performance.
COMPANIES

Kuraray Europe GmbH
Muelheimer Strasse 26
53840 Troisdorf
Germany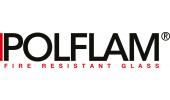 POLFLAM Sp. z o.o.
Jeziorzany, Aleja Krakowska 3
05-555 Tarczyn
Poland
Products