News
There it is again, that phrase that ends with 4.0. Do I have to pay attention to it even if my production is already largely automated? Or is it all just hype in the end?
Innovative advancements launch tVIG™ to new heights.
Valued customer Syracuse Glass has a lot to say about our FeneVision ERP software for the glass fabrication industry.
Glasstech Asia 2019 will be held concurrently with Fenestration Asia 2019 from 12 to 14 November 2019.
The company will present its software for glass fabricators and window and door manufacturers.
For energy-saving new builds or renovations to improve energy efficiency, a more air-tight building envelope is a must.
Hazlemere Commercial are able to offer a choice of aluminium profiles for thermally broken replacement double glazed crittall windows, both in terms of front to back dimensions and actual frame section dimensions and styles.
Articles
Windows have always been at the intersection of various technologies and architectural processes that evolved in parallel and often intertwined.
Use of cold-bent and warped glass units in unitized curtain walling is a state-of-the art application.
In the following we'll be limiting ourselves to the production of single pieces and small jobs of identical pieces, with applications predominantly in construction (e.g. windows, curtain walls, doors, showers, mirrors, kitchen splash backs) and interior design (e.g. display cases, furniture).
Does it feel like your workers just don't get it? That no matter what you say or do, the mistakes and remakes just keep happening—or get worse?
This article reviews the history and current status of Vacuum Insulating Glass (VIG), and discusses future possibilities for this technology.
A front door can be a status symbol. By choosing the right door, you can enhance the beauty of your whole property.
Presented below are some of the special challenges facing the skilled glass-processing trades: many products are becoming smarter.
All offices must be well ventilated. To meet increasingly stringent Health and Safety regulations, a continuous supply of fresh air is necessary.
COMPANIES

North American Contractor Certification (NACC)
PO Box 730; 205 W. Main St.
Sackets Harbor, NY 13685
United States

Trex Commercial Products
7008 Northland Drive, Suite 150
Minneapolis, MN 55428
United States
Products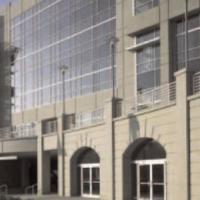 Vitro Architectural Glass (Formerly PPG Glass)