News
China Glass will be staged at China International Exhibition Center of Beijing on May 22 - 25, 2019.
The VDMA working group "Standardized Interfaces in the Glass Industry" is working on manufacturer-independent standards with the participation of machine builders, software manufacturers and users.
"FeneVision is the only software we haven't had to replace as we have grown." - Rick Wuest, Thompson Creek Window Company.
Show organizers have released the dates and location of the 2019 International Window Film Conference and Tint-Off™.
The American Architectural Manufacturers Association (AAMA) will host a webinar on Canadian energy codes and regulations and their movement toward higher performance levels over the next decade.
Emplas has committed to a major investment programme within its dedicated IGU business, Padiham Glass.
Articles
A front door can be a status symbol. By choosing the right door, you can enhance the beauty of your whole property.
Presented below are some of the special challenges facing the skilled glass-processing trades: many products are becoming smarter.
All offices must be well ventilated. To meet increasingly stringent Health and Safety regulations, a continuous supply of fresh air is necessary.
Condensation is regarded as a problem associated with old and new windows. Commonly seen on the inside pane of glazing, new high performance sealed units and windows have resulted in condensation sometimes forming on the outside pane.
With so many different configurations for our glass structures, choosing a design can get a little overwhelming. However, the selection process can be simplified by understanding the different purposes of the structure.
For this post-Irma episode, Paul and Will engaged in an engrossing discussion about how "hurricane windows" performed against the prolonged battering of wind and rain that accompanied Irma on her journey through Florida.
Impact resistant windows are a very important part of the construction industry and homeowners are well advised to consider their use. But, owners must also recognize that impact "resistant" does not mean hurricane "proof."
Anodizing is the most durable and long-lasting option for finishing architectural aluminum building products. An electrochemical process, anodizing produces a finish that resists the ravages of time and environment.
Products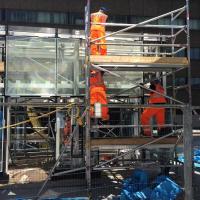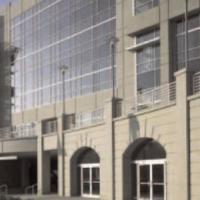 Vitro Architectural Glass (Formerly PPG Glass)