News
The Future of Glass and Window Manufacturing
To grow your business, you need tools, machines, personnel, and software to support you.
Customers attending Converge 23 in Nashville had the opportunity to directly influence the next generation in software.
FIT Show organisers have launched FIT Show 360, a digital twin of its May 2023 event, after a successful pilot scheme with developers, EXPO360.
Leading London economist, Edward Johnstone, will give an exclusive keynote at the 2023 Glazing Summit and reveal the economic outlook for the glazing industry.
FGIA has updated a specification establishing the minimum requirements for PVC exterior profiles that are used in windows, doors and skylights.
Articles
This paper studies the influence of the size of window glasses on their failure characteristics.
Photovoltaic (PV) windows can enable net-zero highly glazed buildings
This study presents an experimental investigation of a window unit and focuses specifically on the conductance between the structural elements and the frame system of a conventional house in the city of Xanthi, northern Greece.
Explosion events represent an extraordinary action for buildings and especially for the building envelope.
This paper examines the visual performance of building facades that utilize windows with different photochromic-coated glass.
This paper aims to contribute to this topic by examining the potential of a smart window system that has double dynamic insulated glazing in preventing heat gain and maximising daylight indoors.
This work presents the results of the evaluation of two Art Nouveau glass windows from the Casa-Museu Dr. Anastácio Gonçalves (Lisbon, Portugal) with IR-thermography during the summer solstice.
In the article, the focus is on an overview of several norms, standards, and research that address the issue of resilience of window systems.
COMPANIES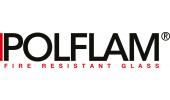 POLFLAM Sp. z o.o.
Jeziorzany, Aleja Krakowska 3
05-555 Tarczyn
Poland

Qingdao REXI Industries Co., Ltd
No. 3 Building Resources Boya Plaza, Xiangling Road
Qingdao Shi
Shandong Sheng, 266071
China
Products