News
Showcasing solutions for better uptime, product quality and customer service.
In the new agreement, Eastman has renewed its collaboration with NCSU for six years and committed $10 million to the partnership.
No changes have been made to the product.
Everything for the glass professional will be on display and also shown in live Action Demonstrations as well.
Consolidated Glass Holdings, Inc., (CGH) announced that it has appointed Peter Varevice as a territory sales manager.
The American Architectural Manufacturers Association will host a webinar entitled "State of the Construction Defect Industry in 2019: What's the Same and What's New?"
See how the glass grinding machine from HHH Tempering automatically detects glass size and grinds all edges of the glass. Great for architectural glass, it will grind your glass perfectly and rapidly.
Articles
Does it feel like your workers just don't get it? That no matter what you say or do, the mistakes and remakes just keep happening—or get worse?
When designing with glass, there are a wide range of options to choose from to create a truly unique project.
As companies strive to make their workplaces more flexible, interior glass has become a popular choice. Demountable interior glass also offers tax advantages.
Productivity within the fabrication plant can be affected by the choice of drilling and milling machinery- what is the option- Horizontal or Vertical?
Arup are consulting engineers for a series of recent projects involving curved glass: The High Roller observation wheel in Las Vegas and a revolving feature lift for the new Louis Vuitton townhouse in London.
With so many different configurations for our glass structures, choosing a design can get a little overwhelming. However, the selection process can be simplified by understanding the different purposes of the structure.
For this post-Irma episode, Paul and Will engaged in an engrossing discussion about how "hurricane windows" performed against the prolonged battering of wind and rain that accompanied Irma on her journey through Florida.
In some cases, the blemished glass can be restored to an acceptable aesthetic condition using a combination of wet and dry polishing methods.
COMPANIES

North American Contractor Certification (NACC)
PO Box 730; 205 W. Main St.
Sackets Harbor, NY 13685
United States

Super Sky Products Enterprises, LLC
10301 North Enterprise Drive
Mequon, WI 53092
United States

Trex Commercial Products
7008 Northland Drive, Suite 150
Minneapolis, MN 55428
United States
Products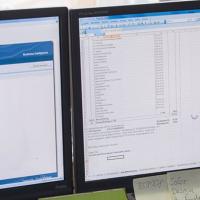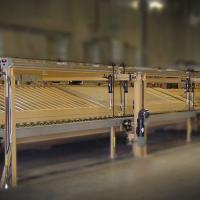 HHH Tempering Resources, Inc.