News
The Epic I office building in Dallas boasts Solarban® 90 Starphire® glass and Solarban® 72 glass.
Karas & Karas implements DFI's FuseCube™ Express to offer superior glass coating and easy-clean features
The UPMC Cooper Fieldhouse in Pittsburgh, Pa., has recently been recognized for its exceptional design featuring Solarban® R67 Starphire® glass from Vitro.
Earn AIA LU/HSW Credits with Vitro CE Webinars.
Join Vitro and NGA reps for an evening of networking and education with leading glass and glazing industry professionals.
In recognition of Construction Safety Week, May 1-5, 2023, NGA provides information to support education and awareness surrounding construction site safety.
April 16-22 is National Volunteer Week, dedicated to celebrating the impact of volunteer service.
Articles
See you next year in Atlanta!
Architectural glass is a durable product that can be maintained in satisfactory condition by regular cleaning using accepted good glass cleaning practices.
The significance of balancing operational and embodied carbon continues to grow.
There are parts of the window inside the glass that play a crucial role in its performance.
The determination of interlayer modulus data is complex.
High-performance interlayers add to the stability, design flexibility, and adaptability of architectural glass
From domed skylights to curved handrails, revolving door enclosures to building enclosures, the dramatic curves of bent glass offer architectural form and function.
The main goal of all fire-rated glass is to compartmentalize fire to enable safe exit. It is most commonly used around egress areas, property line walls, stairwells, and points of exit.
Products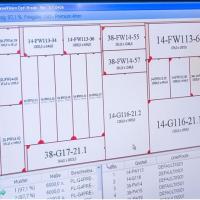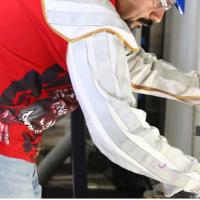 Diamon-Fusion International, Inc.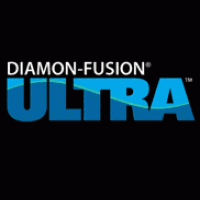 Diamon-Fusion International, Inc.