News
Myriem Guedouar shared her experience in working with glass projects, including the use of colored glass, finding technical solutions to meet an architect's vision, and how she defines a successful project.
Innovative architectural glasses recognized for sustainability, transparency in production.
This is the second time in five months that a major financial publication has ranked Eastman high on a sustainability list.
FeneTech Europe Sàrl Director Sylvain Kaiser announces the promotion of Yannick Paulis to Group Manager.
Glass Technical Paper offers guidance to select proper security glazing for use in school settings.
Acid-etch it. Backpaint it. Frit it. Digitally print on it. The design options are endless with Starphire Ultra-Clear® glass — the world's purest glass, and the ultimate canvas for brilliant design.
The Fenestration and Glazing Industry Alliance (FGIA) will host a webinar entitled "The Impact of Cavity Reduction on Triple Glazed IG Units" on Tuesday, March 9 at 11:30 a.m. Eastern.
Articles
From domed skylights to curved handrails, revolving door enclosures to building enclosures, the dramatic curves of bent glass offer architectural form and function.
The main goal of all fire-rated glass is to compartmentalize fire to enable safe exit. It is most commonly used around egress areas, property line walls, stairwells, and points of exit.
Elegant glazing - from walls to slabs - clads a residential tower.
This is the second part of a true story from an IT Vendor dealing with a phishing attack at a small contracting firm, "ABC Contracting".
What is phishing and how do you know when you make be the victim of it? AJ Piscitelli, PMP gives a real life example in his most recent blog post. Stay tuned for more real life examples!
Two plus two does not equal one!
Traditional uses of glass have been reinvented by two architectural firms, who artfully use glass and interlayers to achieve very different design goals.
According to the American Bird Conservancy (ABC), glass collisions claim the lives of up to a billion birds annually in the U.S.
COMPANIES

Diamon-Fusion International, Inc.
9361 Irvine blvd.
Irvine, CA 92618
United States

FeneTech Inc.
260 Campus Drive
Aurora, OH 44202
United States

Trex Commercial Products
7008 Northland Drive, Suite 150
Minneapolis, MN 55428
United States
Products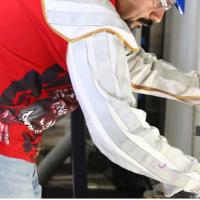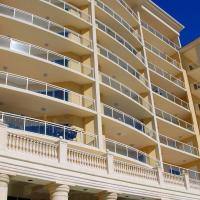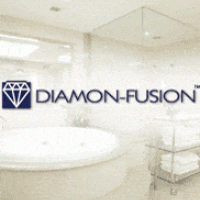 Diamon-Fusion International, Inc.
Diamon-Fusion International, Inc.