News
Two Bystronic glass B'VARIO TPS® IG lines face to face at Northeast Building Products in Philadelphia (USA).
How Suntuitive® Dynamic Glass was implemented at the University of New Mexico Anderson School's new McKinnon Center for Management
Consolidated Glass Holdings, Inc. (CGH), announced the launch of Invisiwall® shower enclosures, a complete glass-and-hardware solution for commercial shower applications.
SOLARBAN 60 STARPHIRE glass supports unique forested atmosphere inside new glass-domed headquarters.
Two Acquisitions Add Approximately $7.5 Million of Combined Annual Revenue.
ECi Software Solutions, a leader in cloud-based business management solutions, announced it has acquired Lasso Data Systems, a leading provider of cloud-based CRM software for new home marketing and sales.
Lindner Facades Inc has invested in a new assembly and logistics center in Colmar, Pennsylvania, to further improve the chain of delivery for tailor-made facades and free-form constructions for customers in the USA.
Articles
Productivity within the fabrication plant can be affected by the choice of drilling and milling machinery- what is the option- Horizontal or Vertical?
Arup are consulting engineers for a series of recent projects involving curved glass: The High Roller observation wheel in Las Vegas and a revolving feature lift for the new Louis Vuitton townhouse in London.
With so many different configurations for our glass structures, choosing a design can get a little overwhelming. However, the selection process can be simplified by understanding the different purposes of the structure.
For this post-Irma episode, Paul and Will engaged in an engrossing discussion about how "hurricane windows" performed against the prolonged battering of wind and rain that accompanied Irma on her journey through Florida.
In some cases, the blemished glass can be restored to an acceptable aesthetic condition using a combination of wet and dry polishing methods.
Impact resistant windows are a very important part of the construction industry and homeowners are well advised to consider their use. But, owners must also recognize that impact "resistant" does not mean hurricane "proof."
Learn about the first step we take in maintaining tempered glass quality standards.
Borosilicate glass, in particular, is extremely well-suited for 3D printing processes in a range of applications.
COMPANIES

IGE Glass Technologies
2875 Jupiter Park Drive, Suite 100
Jupiter, FL 33458
United States

Super Sky
10301 North Enterprise Drive
Mequon, WI 53092
United States

Trex Commercial Products
7008 Northland Drive, Suite 150
Minneapolis, MN 55428
United States
Products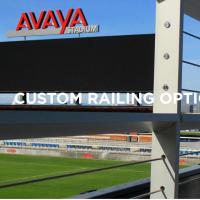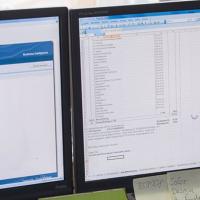 Diamon-Fusion International, Inc.