News
Earn AIA LU/HSW Credits with Vitro CE Webinars.
Vitro Architectural Glass announced that it received a 2022 Best of Design Awards Editors' Pick from The Architect's Newspaper for the SoFi Stadium project in Inglewood, Calif., which features Starphire® low-iron glass from Vitro.
In 2023, Vitro will introduce new names for three of our signature Solarban® glass products: Solarban® 67 glass, Solarban® z50 glass and Solarban® z75 glass.
To enhance its 10,000 square-foot, high-performing enclosure, Archimania carefully selected Solarban® 90 glass by Vitro Architectural Glass.
Featuring an impressive terracotta design for shading, Solarban® 90 Starphire® glass curtainwall, and expansive glazed windows, the HSIB is designed to be both aesthetically pleasing and high-performing.
The event will include a variety of hands-on experiences, from an optional tour of a seismic shake test site, to a hardware demonstration, and the Annual Awards Banquet.
Renowned French architect Bernard Bühler announces the three winners of the Bernard Bühler Award for the 2022 Vanceva® World of Color Awards™.
Articles
See you next year in Atlanta!
Architectural glass is a durable product that can be maintained in satisfactory condition by regular cleaning using accepted good glass cleaning practices.
The significance of balancing operational and embodied carbon continues to grow.
There are parts of the window inside the glass that play a crucial role in its performance.
The determination of interlayer modulus data is complex.
High-performance interlayers add to the stability, design flexibility, and adaptability of architectural glass
From domed skylights to curved handrails, revolving door enclosures to building enclosures, the dramatic curves of bent glass offer architectural form and function.
The main goal of all fire-rated glass is to compartmentalize fire to enable safe exit. It is most commonly used around egress areas, property line walls, stairwells, and points of exit.
COMPANIES

Diamon-Fusion International, Inc.
9361 Irvine blvd.
Irvine, CA 92618
United States
FeneTech Inc.
260 Campus Drive
Aurora, OH 44202
United States

Thompson I.G.
3196 Thompson Road
Fenton, MI 48430
United States
Products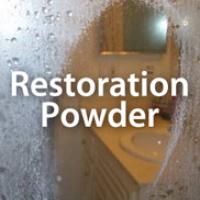 Diamon-Fusion International, Inc.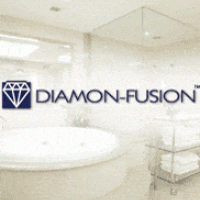 Diamon-Fusion International, Inc.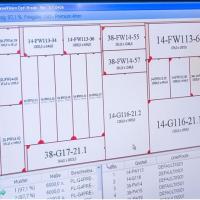 Diamon-Fusion International, Inc.