News
EKang Tech automated TPI Insulating Glass line meets need for advanced efficiency and energy performance.
Conveying Community and Collectivity through Dynamic Design
FeneTech has made the difficult decision to cancel their annual user conferences scheduled for June 1-3 in Aurora, Ohio, and June 9-10 in Vienna Austria.
Meet the FuseCube Express: DFI's newest evolution of the FuseCube. It's small, yet powerful. Fast and compact. And here to help your business grow.
NGA fully understands urgent times require urgent action. NGA members across the glass and glazing supply chain are doing everything they can to safeguard their workforce, customers and their businesses in the face of the Covid-19 pandemic.
The Fenestration and Glazing Industry Alliance (FGIA) will host a webinar explaining a new California data privacy law that could impact businesses' interactions with customers and prospects.
Eastman Chemical Company today detailed the company's solid financial position, which provides a strong foundation during the current COVID-19 pandemic.
Articles
It is estimated that 100 million to 1 billion birds a year perish due to collisions with glass.(1-2) In North America, some communities have enacted legislation aimed at protecting birds by calling for the design and installation of birdsafe glazing.
Structural, architectural and installation demands must all be considered in glass structures. The best solutions do not form a compromise between these demands but integrate them into one solution.
Does it feel like your workers just don't get it? That no matter what you say or do, the mistakes and remakes just keep happening—or get worse?
When designing with glass, there are a wide range of options to choose from to create a truly unique project.
As companies strive to make their workplaces more flexible, interior glass has become a popular choice. Demountable interior glass also offers tax advantages.
Arup are consulting engineers for a series of recent projects involving curved glass: The High Roller observation wheel in Las Vegas and a revolving feature lift for the new Louis Vuitton townhouse in London.
With so many different configurations for our glass structures, choosing a design can get a little overwhelming. However, the selection process can be simplified by understanding the different purposes of the structure.
For this post-Irma episode, Paul and Will engaged in an engrossing discussion about how "hurricane windows" performed against the prolonged battering of wind and rain that accompanied Irma on her journey through Florida.
COMPANIES

IGE Glass Technologies
2875 Jupiter Park Drive, Suite 100
Jupiter, FL 33458
United States

Trex Commercial Products
7008 Northland Drive, Suite 150
Minneapolis, MN 55428
United States
Products
Diamon-Fusion International, Inc.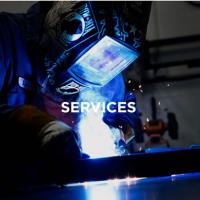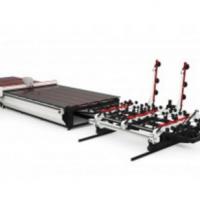 HHH Tempering Resources, Inc.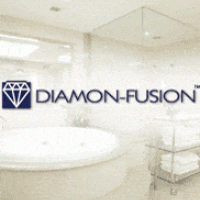 Diamon-Fusion International, Inc.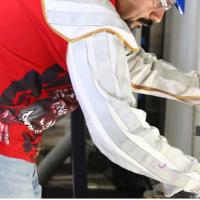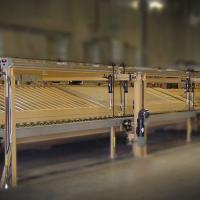 HHH Tempering Resources, Inc.