News
Eastman Machine Company celebrated a commitment to its global growth, the future of its employees, and its close hometown ties on Tuesday, July 13, 2021, by breaking ground on its expansion.
University of Washington's Life Sciences Building earns accolades from American Institute of Architects' Committee on the Environment (AIA-COTE) for beauty, sustainability and energy performance driven by glasses from Vitro Architectural Glass
Protect your glass investment, cut cleaning costs, and keep your canopies looking like-new for years to come with Diamon-Fusion®.
Starphire Ultra-Clear® glass by Vitro Architectural Glass is the ultimate blank slate for dynamic design.
Back for its 15th edition on September 13 at GlassBuild America, the Glazing Executives Forum 2021 is focused on providing solutions to build your backlog, business and bench.
Collaborative initiative brings glass, fenestration and construction industry resources together for first time on new GlassBuildTV platform.
Ubiquitous Energy, the leader in truly transparent solar energy technology, and Antamex Industries have agreed to form a partnership to bring transparent solar glazing to the commercial glazing market in North America.
Articles
The determination of interlayer modulus data is complex.
High-performance interlayers add to the stability, design flexibility, and adaptability of architectural glass
From domed skylights to curved handrails, revolving door enclosures to building enclosures, the dramatic curves of bent glass offer architectural form and function.
The main goal of all fire-rated glass is to compartmentalize fire to enable safe exit. It is most commonly used around egress areas, property line walls, stairwells, and points of exit.
Elegant glazing - from walls to slabs - clads a residential tower.
This is the second part of a true story from an IT Vendor dealing with a phishing attack at a small contracting firm, "ABC Contracting".
What is phishing and how do you know when you make be the victim of it? AJ Piscitelli, PMP gives a real life example in his most recent blog post. Stay tuned for more real life examples!
Two plus two does not equal one!
COMPANIES

Diamon-Fusion International, Inc.
9361 Irvine blvd.
Irvine, CA 92618
United States

FeneTech Inc.
260 Campus Drive
Aurora, OH 44202
United States
Products
Diamon-Fusion International, Inc.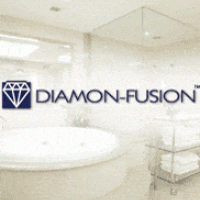 Diamon-Fusion International, Inc.
Diamon-Fusion International, Inc.