News
Glass Technology Expo Mexico is the trade show of glass technology recently held in Mexico City. The Citibanamex Center was the space that hosted the new edition of the show from June 11 to 13.
Construction progress on the new Press Glass factory at Commonwealth Crossing Business Centre in Henry County, VA.
Chandler Architectural Products is one of the latest additions to the roster of certified organizations within the North American Contractor Certification (NACC) program.
k-Space Associates, Inc. is proud to announce the shipment of multiple process control systems that measure color consistency during the production of dynamic glass. This installation is the first of many to a North American manufacturer.
The National Glass Association (NGA) is proud to announce the launch of its new Glass & Glazing Design Academy, made available to architects and industry professionals through a new partnership with Architectural Record.
How do we handle heavier architectural glass walls? With KLEIN® Rollglass+ 150 and Unikglass+ 150. These two interior wall systems can now accommodate doors weighing up to 330 pounds.
Articles
When designing with glass, there are a wide range of options to choose from to create a truly unique project.
As companies strive to make their workplaces more flexible, interior glass has become a popular choice. Demountable interior glass also offers tax advantages.
Productivity within the fabrication plant can be affected by the choice of drilling and milling machinery- what is the option- Horizontal or Vertical?
Arup are consulting engineers for a series of recent projects involving curved glass: The High Roller observation wheel in Las Vegas and a revolving feature lift for the new Louis Vuitton townhouse in London.
With so many different configurations for our glass structures, choosing a design can get a little overwhelming. However, the selection process can be simplified by understanding the different purposes of the structure.
For this post-Irma episode, Paul and Will engaged in an engrossing discussion about how "hurricane windows" performed against the prolonged battering of wind and rain that accompanied Irma on her journey through Florida.
In some cases, the blemished glass can be restored to an acceptable aesthetic condition using a combination of wet and dry polishing methods.
Impact resistant windows are a very important part of the construction industry and homeowners are well advised to consider their use. But, owners must also recognize that impact "resistant" does not mean hurricane "proof."
Products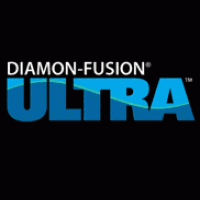 Diamon-Fusion International, Inc.