News
After canceling its annual user conference last year and offering users a virtual user conference in May 2020, FeneTech, Inc. is again planning to provide a free virtual conference for their customers worldwide.
SAKO Architects used colorful glass and the sun's movement to create a life-size kaleidoscope inside this newly built kindergarten in Tianshui City, China.
Adelio Lattuada will exhibit @ booth #1547 at the 2021 edition of GlassBuild America.
The Pittsburgh Produce Terminal—rehabilitated with Acuity™ low-iron glass and Solarban® 70 glass with an Acuity™ glass interior lite—is a beacon of creativity and innovation in the Steel City.
The Fenestration and Glazing Industry Alliance announces the impending retirement of longtime FGIA Meetings Manager, Florence Nicolici, who will retire from the Association on May 31, 2021 after 36 years of service.
Janine Driver will share her cutting-edge, scientifically based communication tools with attendees of the International Window Film Conference and Tint-off™ June 7 at the Orange County Convention Center.
4 video episodes streamed on YouTube to discover the Italian Glass Working excellence
Articles
The determination of interlayer modulus data is complex.
High-performance interlayers add to the stability, design flexibility, and adaptability of architectural glass
From domed skylights to curved handrails, revolving door enclosures to building enclosures, the dramatic curves of bent glass offer architectural form and function.
The main goal of all fire-rated glass is to compartmentalize fire to enable safe exit. It is most commonly used around egress areas, property line walls, stairwells, and points of exit.
Elegant glazing - from walls to slabs - clads a residential tower.
This is the second part of a true story from an IT Vendor dealing with a phishing attack at a small contracting firm, "ABC Contracting".
What is phishing and how do you know when you make be the victim of it? AJ Piscitelli, PMP gives a real life example in his most recent blog post. Stay tuned for more real life examples!
Two plus two does not equal one!
COMPANIES

Diamon-Fusion International, Inc.
9361 Irvine blvd.
Irvine, CA 92618
United States

FeneTech Inc.
260 Campus Drive
Aurora, OH 44202
United States
Products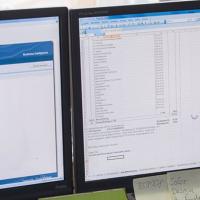 Diamon-Fusion International, Inc.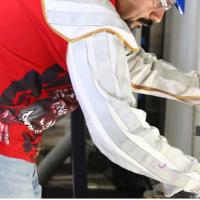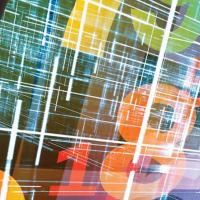 Diamon-Fusion International, Inc.