Company address
Gavin Way, Nexus Point, Off Holford Drive,
Birmingham B6 7AF
United Kingdom

COMPANY DESCRIPTION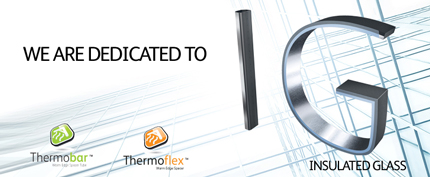 Thermoseal Group is dedicated to insulated glass. We have our own innovation centre where we develop new insulated glass components with a focus on energy efficiency. We manufacture warm edge spacers in the UK, as well as many other insulated glass components.
We supply over 2,000 insulated glass components, including: sustainable warm edge spacers, aluminium spacer bars and steel spacer bars and accessories; integrated blinds; Victorian grille; Georgian style window components; molecular sieve desiccant; sealants; lead; decorative glass bevels and accessories; adhesive tapes; tools for glazing manufacturing, and most other items required for sealed unit manufacture.
In recognition of our excellent products, quality and service, as well as our dedication to staff and customers, we were awarded two of the glass and glazing industry's coveted G-Awards in 2015 including: 'Component Supplier of the Year' and Training and Development Initiative of the Year'.
We export world-wide, so whether you're a sealed unit manufacturer, a window fabricator or a double glazing installer in any location, we are also the one-stop-shop for insulated glass components and machinery for all levels of glass sealed unit manufacture.
Thermoseal Group was founded in 1979 and quickly developed into an industry leader. Our original business was the sale of a limited amount of machinery from our small factory in Birmingham. Thermoseal Group now operates from four rapidly expanding branches in Birmingham, Wigan, Kent and Northern Ireland. We now stock and manufacture a wide range of insulated glass sealed unit components and machinery for sealed unit manufacturing.
Aside from our Kent-based lead plant where we produce our exclusive range of decorative Perma Led, most of our manufacturing processes have always taken place from our Birmingham factory.
However, as the business has expanded, we now have a large manufacturing base in Wigan dedicated to the production of our own energy efficient products including – Thermobar warm edge spacer tube made with engineering plastic and Thermoflex warm edge spacers made from a flexible foam material.
Alongside production on this site, we also have our own Innovation Centre focussed on designing, developing and testing our range of products to meet the changing regulations. Research, development and manufacturing of future-proof products is now the focus of the Group.
In addition to this manufacturing base, we also have an expanding injection moulding division based in Birmingham where we are developing our own range of components compatible with key industry products including Thermobar and Thermoflex.
We are also active members of the Glass and Glazing Federation (GGF) and Bundesverband Flachglas (BF) and the IGMA working for the IG industry. Our warm edge spacers are also certified by the Passive House Institute (PHI). Thermobar is certified with a phA rating (phA+ with Hot Melt) and Thermoflex is certified phA+.
With innovation and a willingness to develop our industry as a priority, we offer a guaranteed quality of product and a reliable and timely delivery of goods, which in the UK are by our dedicated team of drivers.
We know that our customers have their own customers' needs to meet, so we make it our business to ensure that we provide a tailored supplier support system.
Products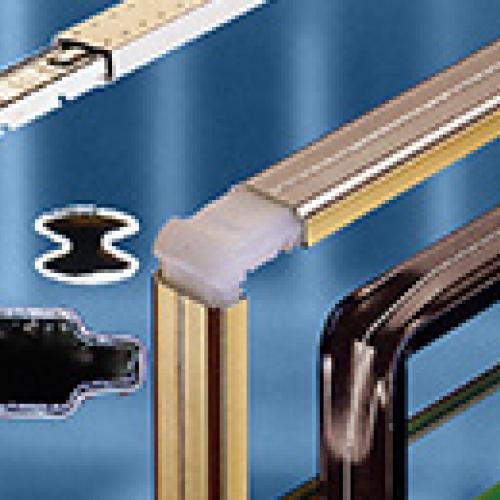 Insulated Glass Components
SEND INQUIRY
Thermoseal Group is the one-stop-shop for insulated glass (IG) sealed unit components, a whole range of tools and sealed unit manufacturing accessories.
More details ...
Thermoseal Group is the one-stop-shop for insulated glass (IG) sealed unit components, including: spacer bar and accessories (aluminium, warm-edge and steel); grille and Georgian style window accessories; molecular sieve desiccant; sealants; lead and decorative products, integrated blinds and a whole range of tools and sealed unit manufacturing accessories.
We sell a variety of our own industry-leading brands including: Thermobar warm edge spacer tube and accessories; Isomelt and Euroseal hotmelt sealants; a range of warm edge spacer bars and accessories; Eurosiv (pure 3A desiccant); Perma-Led (self adhesive decorative lead for windows) and Artisan (decorative glass products).
We also have our own in-house injection moulding plant where we produce our own range of bespoke corner keys and accessories as well as Georgian fittings.
You'll find over 1,500 components detailed on this website, but if you don't find what you're looking for, please give us a call. We make every effort to keep this site up-to-date, but we may have some items in-stock that are not yet featured.
We also manufacture our own brand of glass machinery through the Thermoseal Glass Equipment division – detailed on this site.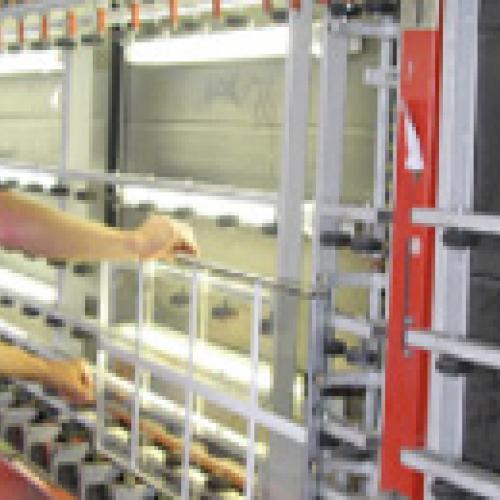 Glass Machinery
SEND INQUIRY
TGE (Thermoseal Glass Equipment), part of the Thermoseal Group, manufactures a superior range of glass machinery built specifically for the production of insulated glass.
More details ...
TGE (Thermoseal Glass Equipment), part of the Thermoseal Group, manufactures a superior range of glass machinery built specifically for the production of insulated glass.
With 30-plus years of expertise in designing and building machinery, our machines are constructed to maximise productivity using modern manufacturing processes. They have been designed using the feedback we have received from our world-wide customer base, so are built to withstand long hours of continual use with minimal maintenance requirements and ensuring a minimum downtime.
Machines cater for all levels of sealed unit production and are built with a range of features that ease the job of the operator and help to smooth the production process.
We take our responsibility towards the environment seriously, so building energy efficient machines is a big priority. Of course, helping our customers to save money is also a big plus too!
All new machines come with a 12-month parts and labour contract within the UK mainland.
We also supply a range of used machinery, so if you're looking for a second-hand machine for any level of sealed unit production you'll find some details on this site. Alternatively, click the links to the right to view the new and used machinery we supply. Please call and we'll let you know what we have in-stock. All used machines are refurbished and come with support from our TGE service team.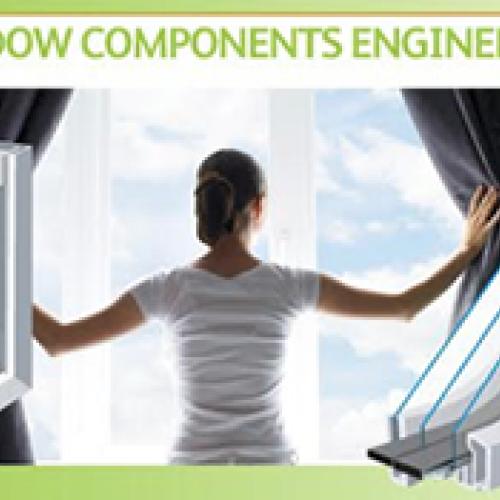 Warm Edge Technology
SEND INQUIRY
Thermoseal Group offers high quality futureproof sealed unit components to make high performance sealed units.
More details ...
Up to 80% of energy loss through a window occurs at its edge.
Warm edge products aim to minimize this energy loss. Warm Edge Technology refers to the edge construction of a double, triple or quadruple glazed unit that conducts less heat or cold than traditional windows and standard construction glazed units.
Standard glazed units or insulated glass sealed units are constructed with an aluminium spacer to hold the glass apart. However, aluminium is highly conductive and also has an exceptionally high thermal energy loss.
Comparatively, double glazed windows fitted with warm edge spacer have a warmer internal edge temperature by up to 65% which helps to improve the thermal efficiency of the window and reduce the risk of condensation.
Warm edge also significantly lowers the temperature differential between centre and edge of unit and up to 94% reduced heat loss (or heat gain) at the external edge of your window.
While making a real contribution to the environment, this heat saving can help to reduce the heat consumption or air conditioning requirements of a home which lowers carbon emissions and saves money on fuel bills.
Warm edge technology can also help to reduce condensation on your sealed unit by up to 70%. This reduction in moisture virtually eliminates the chance of mould growth and potentially harmful bacteria. This is an essential consideration for the increasing number of people who suffer from respiratory conditions such as asthma.
See Thermobarwarmedge.com and Thermoflexwarmedge.com for more information on our highest performance Passive House approved spacer systems. For our warm edge product listings, click here.