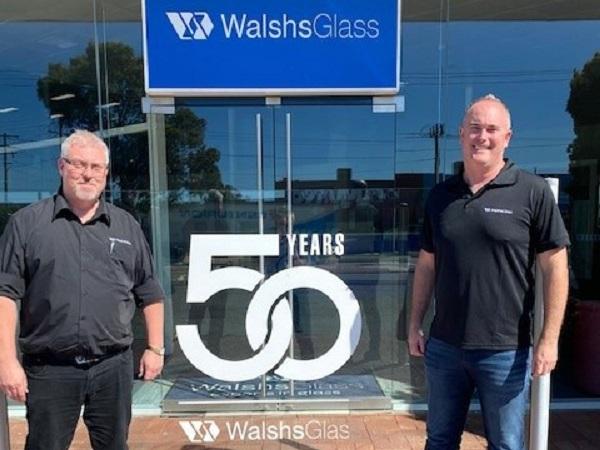 Quality experts across a wide range of glass types
In January 2021, Walshs Glass in Western Australia began using their Glaston RHC upgrade, enabling them to improve glass flatness and optical quality. "Today, we're positioned to take advantage of the rapidly changing glass processing demands in Western Australia," says Steve Cuff, Executive Operations Manager at Walshs Glass.
This year, Walshs is celebrating 50 years of business success. Starting out as a merchandising and processing company, today Walshs provides cut-to-size processing, toughened glass, custom lamination and insulated glass (IG) units. Since the Western Australian market is not that large, the company has focused on processing a wide range of glass for the entire market.
Walshs' first experience with Glaston was with a second-hand HTF furnace from the US that had been decommissioned in 1998. In 2008, the company commissioned a Glaston ProE furnace. The furnace was upgraded in 2019 with iControL software.
"We wanted to give our operators an easier way to use the furnace, and the earlier control system was simply out of date. With iControL, our operators have been able to create their own recipes with the ease of the touchscreen," Steve says.
BETTER GLASS FLATNESS AND OPTICAL QUALITY
After that project went very well, Walshs began to explore ways to enhance the glass flatness and optical quality of the glass from the furnace. The use of soft and hard glass coatings in the market had increased significantly.
Steve and his team met numerous times with Glaston to talk – onsite and at industry events.
"The Glaston team was very clear about the results we could achieve," Steve says. "We'd be better able to meet the high roller wave standards using heat control that could be accomplished with an RHC upgrade."
AN UNFORESEEN OBSTACLE
Walshs was ready to start the project when the coronavirus pandemic began. Western Australia reacted rapidly by closing all state borders.
Walshs planned to use the same Glaston technician they had for the iControL upgrade – Mukesh Gusain, from the UAE. "His professionalism and skills are simply outstanding. And he knows how to get on with the job," Steve says. "But with COVID-19, it was very difficult to get him the right permits to enter the country."
Glaston was able to work magic, and by Walshs' Christmas shutdown in 2020, all was ready. Mukesh had fulfilled his two-week mandatory quarantine and could start.
"The upgrade was installed on December 28 and was successfully commissioned by January 7, 2021, even while we were experiencing two of the hottest days of the year in Perth with scorching temperatures of +44 °C," Steve recalls.
"Our maintenance team, outside electricians and Mukesh worked extremely long 12-hour days. We successfully managed our own customers' expectations during this period. And in the end, everything went very well."
LEARNING ALONG THE WAY
They then had to learn to use the new Roller Heat Control and adapt their old heat control philosophy to the new one.
"After about eight weeks, Konsta Petrov, Sales and Service Director of Glaston's Australia Branch Office, was finally able to travel to Western Australia to help us refine the recipes and answer our operators' questions," Steve says.
Walshs is now seeing a significant reduction in glass breakage in the quench. Output has increased, as the changeover time has been minimized. They can now switch easily between glass thicknesses without losing time. Plus, the RHC is helping them save significantly on power consumption, as the heaters do not always need to be on.
"Our customers have commented particularly on our optical quality and glass flatness. Since we are certified to produce soft coated glass by Guardian Oceania and Saint-Gobain, we now have the measures of flexibility to ensure the best optical output," he says.
"We're seeing a big shift in demand towards performance glass. Everyone is looking more toward energy efficiency. Our RHC upgrade certainly puts us at the forefront of being able to meet those requirements in Western Australia."
It's just another example of why Walshs Glass are "experts in glass."

Glaston tempering technology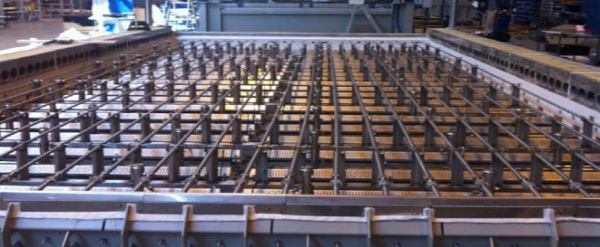 More about RCH upgrade
600
450
glaston.net
2021-12-20T10:00:00
Walshs Glass in Australia upgrades with Glaston's Roller Heat Control (RHC)
glassonweb.com