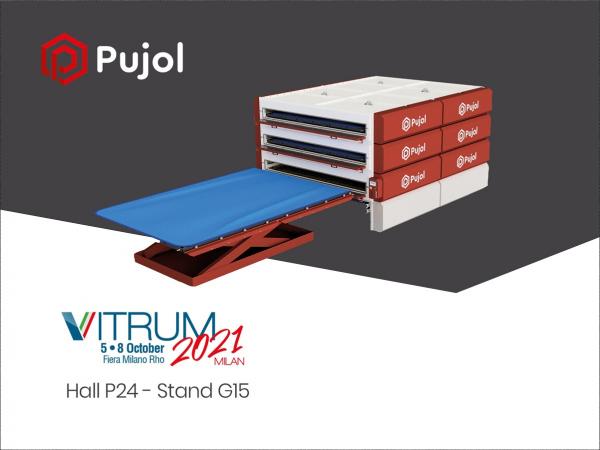 Photo source
www.hornospujol.com
Meet PUJOL & EVALAM in Hall 24, Booth G15
Pujol Group will be present again at Vitrum 2021, from October 5 to 8 in Milan. It will be a great opportunity to learn about the latest developments in products and services:
At Vitrum 2021 Pujol will present to the public for the first time the evolution of its successful LAM-PRO and LAM-PRO TOP range, with new designs and new functionalities, the range is available in 24 possible configurations.
Pujol also has the PUJOL 100 PVB + range. Of which ten years of the development of this laminated furnace are celebrated, which represented a turning point in the way of understanding the laminated glass industry. PUJOL 100 is a flexible lamination solution capable of adapting the production of laminated glass to the curves of the market, without the need to increase the cost per unit and also maintaining a stable profit margin, regardless of the demand that the company is.
Among its range of laminating oven solutions, Pujol also offers the HLH oven a Horizontal High-Speed Laminating Oven designed for large projects in a single chamber, it also has a Heat Soak test, the only method that can ensure at a certainty of more than 95%. that there will be no spontaneous breakage caused by the presence of nickel sulphide in float glasses; these impurities are invisible to the naked eye.
Pujol will show it's service Pujol E-Connect the solution for the industry 4.0, and which it's included as standard in Pujol Ovens. The System, allows the remote process control, as well the remote technical assistance. offers all information to be able to carry out a complete analysis of what is happening on the oven, and also to a quick information of the production process.
Evalam is the international reference brand of EVA for architectural use, our products are designed and manufactured in our factory in Spain from it own formulation. EVALAM is also part of the Pujol Group of companies and will also present at Vitrum 2021, showing it's complete range of products which includes EVALAM VISUAL, the only EVA that has better performances than PVB and represents the perfection and the highest level of reliability in all projects.
Its excellent and incomparable transparency, high adhesive strength, superb acoustic insulation performance, and a crosslinking index like no other on the market make it the perfect product. These characteristics make Evalam Visual the ideal lamination solution for areas where optics and durability are essential requirements. A team of Pujol Group will be pleased to attend you at its booth in Hall 24, Booth G15.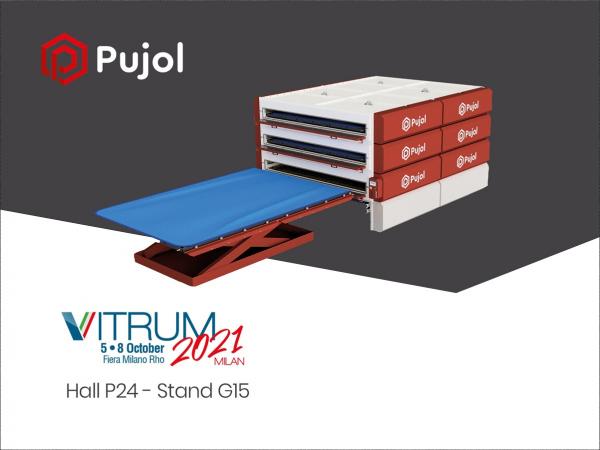 600
450
www.hornospujol.com
2021-09-29T07:00:00
PUJOL & EVALAM at VITRUM 2021
glassonweb.com