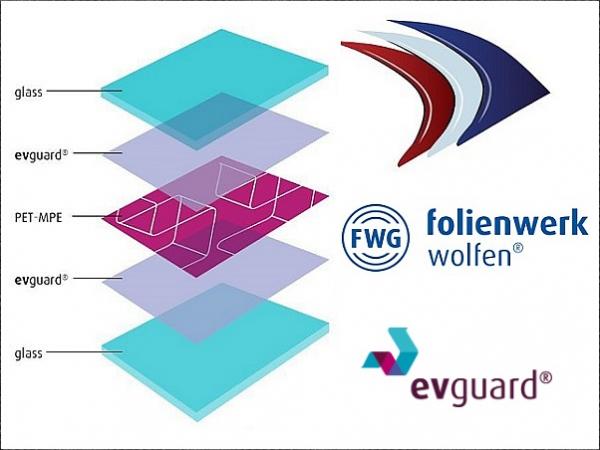 Photo source
www.folienwerk-wolfen.de
Folienwerk Wolfen appoints Glass Lamination of America as exclusive distributor in the U.S. and Mexico.
EvGuard™ - EVA Laminating Film & EvGuard™ MPE - Multilayer Polyester Film
Glass Lamination of America, in partnership with Folienwerk Wolfen, brings you the premier EVA film in North America - EvGuard™ and EvGuard MPE.
Ethylene-vinyl acetate, or EVA is a co-polymer best known for its outstanding resistance to heat and aging. EvGuard™ is a special EVA film for laminated glass and laminated safety glass that is tailored especially to the high demands of architecture and interior design. All EvGuard films are certified for impact, weathering and sound reduction - meeting all US standards and norms.
EvGuard™ MPE is a high performance multi-layer polyester film used for heavy impacts and printed laminated safety glass applications. In combination with EvGuard™ EVA films, EvGuard™ MPE establishes an additional advantage in terms of stability, durability, shear modulus effect and printability. Using EvGuard™ EVA and EvGuard™ MPE together produces a high impact resistant glass which can also make a decorative security product when required.
Call Glass Lamination of America today for more information: (803) 487-4950 or send an Email: info@glamofa.com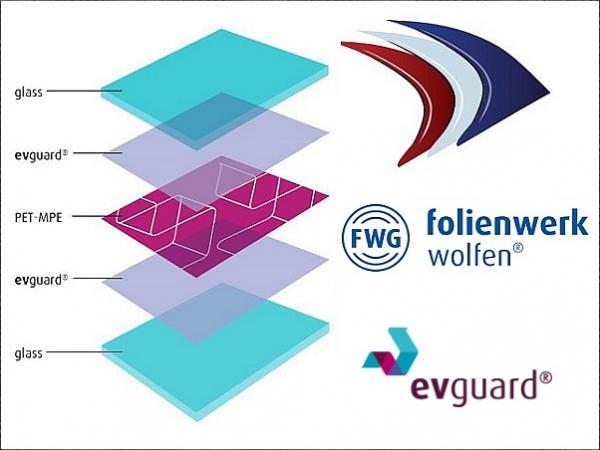 600
450
www.folienwerk-wolfen.de
2021-01-28T10:39:16
Folienwerk Wolfen announces their partnership with Glass Lamination of America!
glassonweb.com