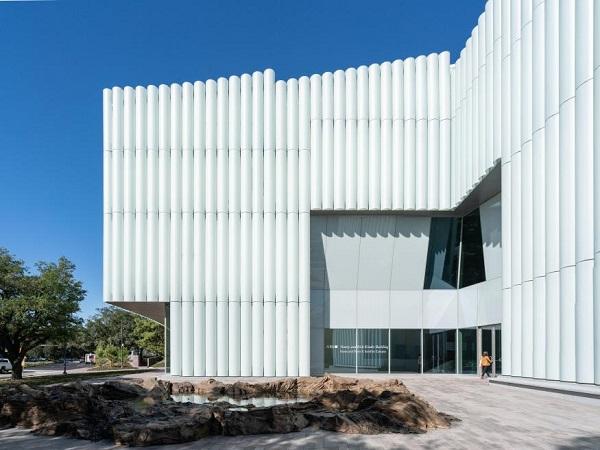 Photo source
® Richard Barnes and ® Olaf Schmidt
Saflex® and Vanceva® PVB interlayers featured in facade projects.
Two buildings featuring Vanceva Color PVB interlayers and Saflex PVB interlayers for architectural applications — both manufactured by Eastman — earned The Architect's Newspaper 2021 Best of Design Awards, announced on December 14.
The Kinder Building at the Museum of Fine Arts, Houston, won the facades category and received honorable mention in the cultural category for its innovative use of all-white, translucent glass tubes featuring Vanceva Arctic Snow. Germany's Cube Berlin received honorable mention in the facades category for its pioneering double-skin facade featuring Saflex Solar and Structural PVB interlayers.
"What a pleasure it is to receive recognition from The Architect's Newspaper for two completely different facade styles," said Heather Singler, commercial director of Eastman's global architecture business. "Both projects generously feature and highlight the design flexibility of our PVB interlayers — Vanceva Colors for the Kinder Building and two Saflex performance PVB interlayers, solar and structural, for Cube Berlin."
Facade winner
The Kinder Building, Museum of Fine Arts, Houston, Texas
Steven Holl Architects used translucent interlayers to fine-tune the light transmission, so the museum's art is enjoyed in natural sunlight yet remains protected from damaging UV rays. The design called for a "cool jacket" facade."
The entire structure is encased in a ventilated facade of approximately 1,150 translucent glass tubes fabricated by Shennanyi and constructed by Josef Gartner (Permasteelisa North America) and Knippers Helbig Advanced Engineering.
The glass tubes are acid etched with four translucent Vanceva Arctic Snow PVB interlayers that precisely control the amount of daylight passing through them while providing a high degree of safety. Opaque punched openings in the weather wall offer a different experience of light behind the glass tubes, and daylight flows in from clerestory glazing. At night, the glass tubes glow with a soft, artificial light for a luminous streetscape.
The Museum of Fine Arts, Houston, was also the Exterior Winner of the 2020 Vanceva World of Color Awards™ and named runner up in Glass Magazine's Project of the Year.
Facades honorable mention
Cube Berlin, Germany
Located on Washingtonplatz, Cube Berlin is designed to simulate a sparkling block of ice. Exterior walls feature angular recesses that give the building movement.
The all-glass design by 3XN Architects presented multiple challenges, including energy concerns and structural integrity. The facade uses coatings and PVB interlayers in a unique combination to address strict energy requirements while maintaining solar functionality.
Guardian Glass and Eastman selected, tested and used reflective solar coatings on the building's outer skin while adding a Saflex solar-absorbing PVB interlayer to control solar heat gain in the cavity. The team created a solar-absorbing, solar-reflecting effect in a single laminate, merging structural and solar PVB technologies. The novel approach of dual technologies received approval from a national standards board, Zulassung im Einzelfall (ZiE).
Glass lamination for the inner skin was provided by Reflex, while BGT provided the outer skin. Drees & Sommer was the project's facade consultant.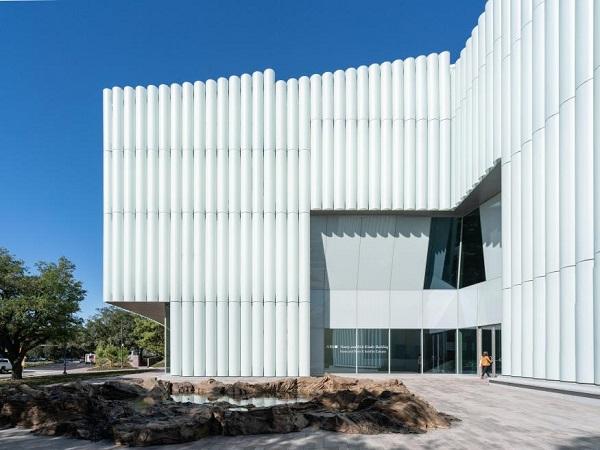 600
450
www.eastman.com
2022-01-17T09:00:00
Eastman customers earn The Architect's Newspaper 2021 design awards
glassonweb.com