With architecture and automotive, the company has two times the innovation to share.
Eastman, a leading manufacturer of Saflex® PVB interlayers for architectural and automotive applications for laminated glass, is coming back to glasstec, the largest international glass fair running Sept. 20–23 in Düsseldorf, Germany.
"The Eastman team is excited to be back at glasstec with the opportunity to share the progress we're making in our innovation-driven growth strategies for automotive and architectural laminated glass," says Travis Smith, president of the films division. "Our focus continues to be development of higher performing, more sustainable products for our laminators, architects, designers and glass industry professionals."
Eastman's exhibit booth, located in hall 11 at stand A42 in the Messe Düsseldorf, will be a double-sized booth with interactive displays and information highlighting new and enhanced products. There will be representatives to discuss the latest innovations with Saflex PVB interlayers for both architectural and automotive applications, showcase the winners of the 2022 Vanceva® World of Color Awards™ (WOCA), and discuss how Eastman is committed to contributing to sustainable laminated glass.
Booth highlights: Architectural showcase
Bird friendly made beautiful — introducing Saflex FlySafe™ 3D PVB interlayers
Every year, billions of birds collide with buildings. It is a global problem, and Eastman is addressing it. Learn the story behind Saflex FlySafe 3D and see how this highly effective solution deters bird collisions without compromising the view or beauty of glass facades.
Another successful architectural and design competition featuring Vanceva Colored PVB interlayers
Vanceva® Color PVB interlayers enhance the style of laminated glass and enable architects and designers to release their most creative and colorful designs. See a gallery of this year's winning entries at glasstec or get a sneak peek now at Vanceva World of Color Awards™ .
Taking glazing to another level with our frameless glass structure
"With so much potential, why not remove the steel framing?" And, just like that, frameless glass became a possibility. See the innovative project that Knippers Helbig GmbH, Thiele Glas and Eastman collaborated on, a frameless glass structure of 38 laminated safety glass panes made with Saflex Structural and Vanceva Arctic Snow held together by 244 stainless steel fittings.
Finding inventive methods for solar control
Thinking outside the box has a new meaning with "cube Berlin," a cleverly sculpted structure featuring a double- skin facade with reflective solar coatings on the outer skin and a Saflex solar-absorbing PVB interlayer to control solar heat gain in the cavity. See how the architectural team created this innovative — and stunning — solution.
An invisible shield for low-iron glass — that's Saflex Crystal Clear PVB interlayers
For stunning neutrality, colorless edges, excellent light transmission, and impact-resistant high security, nothing compares to the genuine aesthetic of Saflex Crystal Clear. From priceless displays and museum glazing to railings and building facades, Saflex Crystal Clear showcases the beauty of whatever it is protecting.
Booth highlights: Automotive showcase
Taking your brand further with Saflex Horizon LVID advanced PVB interlayers
Fantasy is now reality. No longer relying on what the eyes can see, drivers enjoy a fully immersive driving experience with connected technology. Say goodbye to limited information content and short virtual image distance head-up display (HUD) systems. With enhanced sheet optics, Saflex Horizon LVID reduces localized and dynamic ghosting for larger field-of-view (FOV) and augmented reality (AR) HUD systems, establishing a new standard to create new and unique user experiences while enhancing road safety.
Developing innovative solutions that enable new display functionalities
Eastman supports the automotive and aftermarket industries with our latest application, integrated holographic optical element (HOE) for transparent display applications.
Next-generation acoustic PVB for door glazing
Learn more about door glazing design trends and how our rigid acoustic interlayers enable lightweight glazing and frameless door designs to provide improved acoustic damping.
Advanced portfolio of interlayers that allow design flexibility and improve occupant comfort and electric vehicle driving range
Saflex Color PVB interlayers offer a level of design flexibility and enable the inclusion of advanced glazing features while helping to achieve target color, light transmission and solar rejection properties. Learn more about our range of solar color PVB solutions, Saflex S series, Saflex Solar Connect and XIR® infrared reflective technology. Glass laminators and automotive OEMs have a variety of options to maximize electric vehicle drive range, improve cabin comfort and maintain compatibility with sensors and cameras needed for advanced ADAS systems.
Saflex® and Vanceva® PVB interlayers are two of the most trusted names in PVB interlayer technology for laminated glazing, delivering outstanding performance and durability and backed by reliable and knowledgeable service. As a result, they are found in a significant amount of laminated architectural and automotive glass worldwide. See the latest Saflex and Vanceva offerings for both automotive and architecture at glasstec.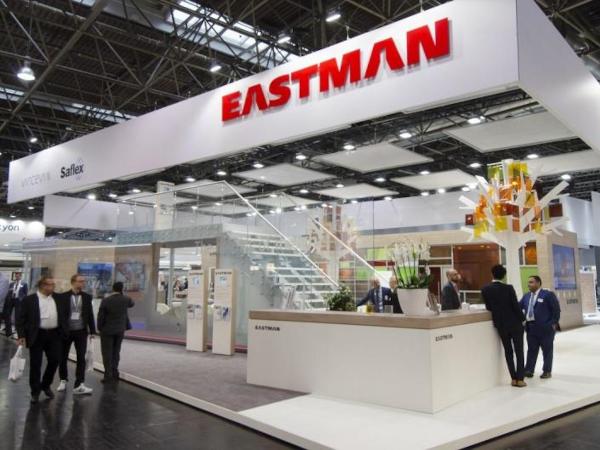 600
450
Eastman
2022-09-06T06:00:00
Eastman on board for glasstec 2022
glassonweb.com