Author: Luc Moeyersons
Thanks to Juan Pablo Suarez (R&D Manager at AGP) for his info on most modern HUD systems and to Francis Serruys (Saint Gobain Glass) for proof reading.
This information corresponds to our current knowledge on this subject. It is offered solely to provide possible suggestions for your own experimentations. It is not intended, however, to substitute for any testing you may need to conduct to determine for yourself the suitability of our advice for your particular purposes.
This information may be subject to revision as new knowledge and experience become available. Since we cannot anticipate all variations in actual end-use conditions, LAMI-Solutions makes no warranties and assumes no liability in connection with any use of this information.
Nothing in this publication is to be considered as a license to operate under or a recommendation to infringe any patent right.
HUD Definition
HUD history and background.
HUD concept
HUD technical/optical challenges
HUD Definition 
Head-up display or heads-up display is any transparent display that represents data without requiring users to look away from their usual viewpoints.
The origin of the name stems from a pilot being able to view information with the head positioned "up" and looking forward, instead of angled down looking at lower instruments. A HUD also has the advantage that the pilot's eyes do not need to refocus to view the outside after looking at the optically nearer instruments.(Wikipedia) 
Refocussing the eyes takes some tenths of a second, at a speed of (military) planes this means a few hundred meters.
HUD history and background.(Wikipedia)
Head-up display is a recent technology, coming from experience during the second world war. Royal Air Force night fighter pilots were having a hard time reacting to verbal instructions of the radio operator as they approached their targets. Also looking up from a lit screen into the dark sky created viewing problems.
In October 1942 they successfully combined the image from a radar tube with a projection on a flat area of the plane windscreen.
In 1955 the US Navy office of naval Research and development did research with mock up HUD concept unit to ease the pilot's burden flying modern jet aircraft and make the instrumentation less complicated during flight, While their research was never incorporated in any aircraft at that time, the crude HUD mock up had all features of today's modern HUD units.
Prototype of HUD were experimented in Buccaneer aircraft (Royal Navy) , designed to fly at very low altitudes and very high speeds and drop bombs in engagements, lasting seconds.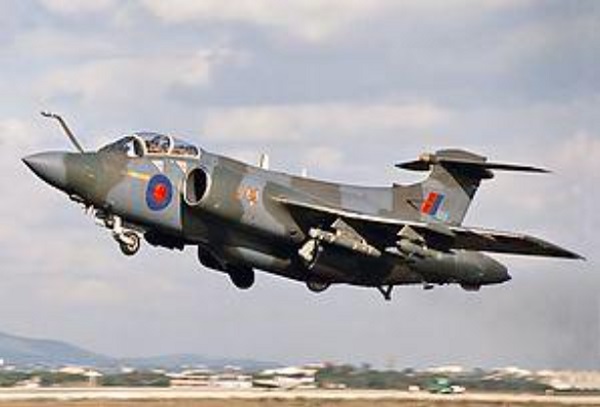 The wooden fighter plane Haviland Mosquito was also equipped with a system that could be considered a true HUD.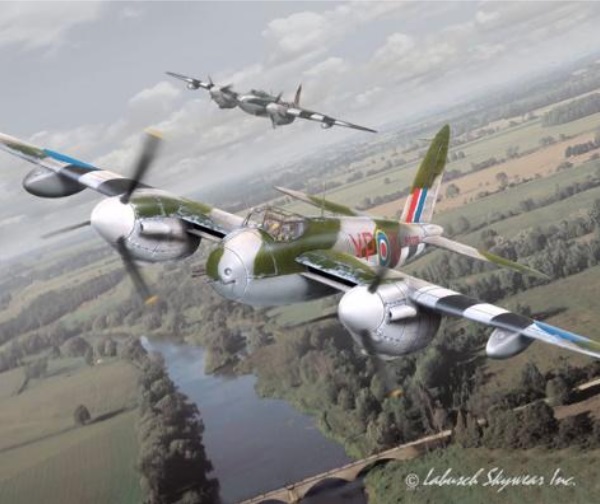 In 1958 HUD were integrated in fighter planes and built by Rank Cintel.
Elliot Flight automation took over Cintel HUD business, still initial HUD were in service nearly 25 years later. 
BAE systems , as successor of Elliots via GEC Marconi Avionics has a claim to the world's first HUD in operational services.
In the 1970's HUD was introduced to commercial aviation and in 1988 the Oldsmobile Cutlass Supreme became the first production car with Heads-up Display.
Delphi and General Motors (after acquisition of Hughes Aircraft – the builder of the "Spruce Goose" and having patents on HUD concepts) were the first companies engaging in commercial use of HUD in automotive cars. Nissan came with HUD around the same time in model 240SX and Maxima.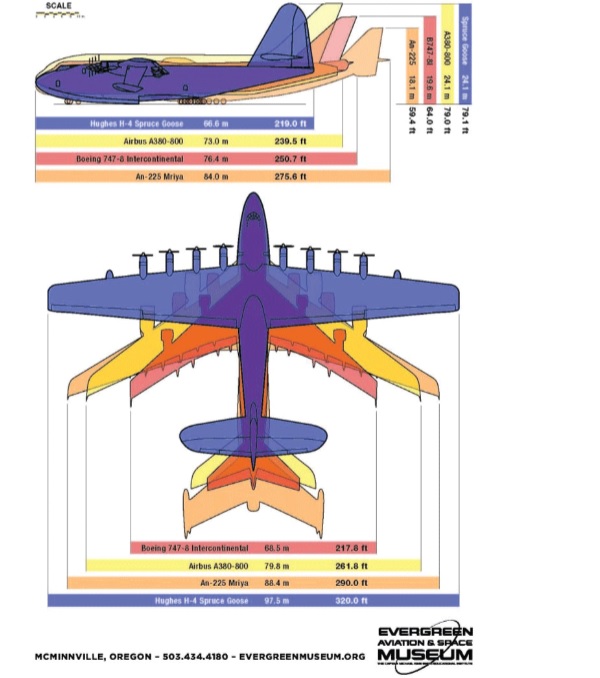 HUD Concept:
An image is projected from the dashboard onto the windscreen.
The windscreen act as an image combiner and screen:
The 2 outer surfaces of the windscreen are reflecting the projected image, both images should perfectly fall together (as seen by the driver).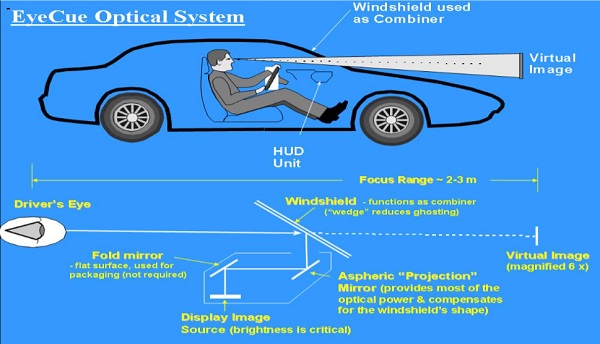 In the early HUD days, Japanse OEM suppliers were introducing a PET film between 2 PVB layers and as a consequence creating one single screen.
This PET film was approximately 30 x 20 cm (A4 size) and was very visible from the outside.
As a consequence this concept disappeared soon from the market.
HUD Challenges:
Due to the fact that the windscreen is not perfectly flat at the projection area, the "projection" mirror needs to resemble the windscreen curvature so that the focal distance, regardless of the place on the image/mirror, is equal.
If not, the projected image on the windscreen might appear twice ("ghosting") or especially illuminated subjects (like traffic lights) might appear twice ("Double Vision") This is also creating a major technical challenge to enlarge the projected image on the windscreen while maintaining one single two-dimensional perfect image.
It is clear that every car model has its own HUD specification, due to the various different positioning of HUD projection unit position as well as the mirrors and the windscreen (installation angle and curvature).
In that sense, it is very difficult for ARG (Automotive Replacement Glass) market producer to produce a perfect HUD windscreen (without design details from car manufacturer).
Optical challenge: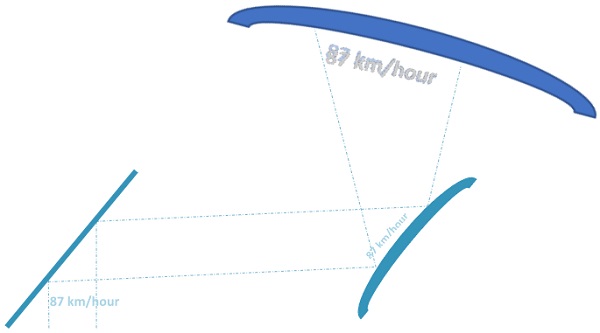 Traditional Display Concept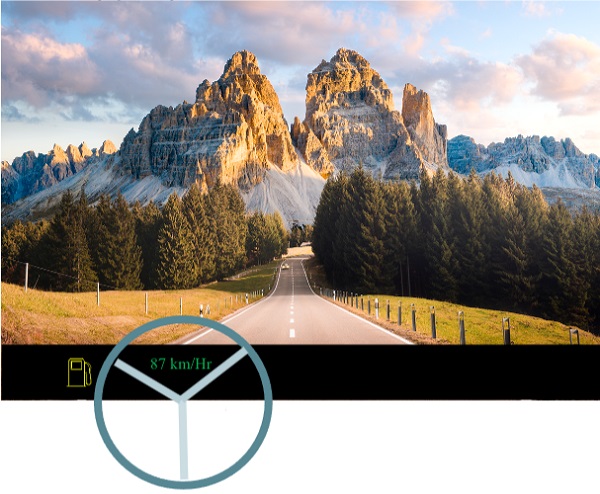 Head-Up Display Concept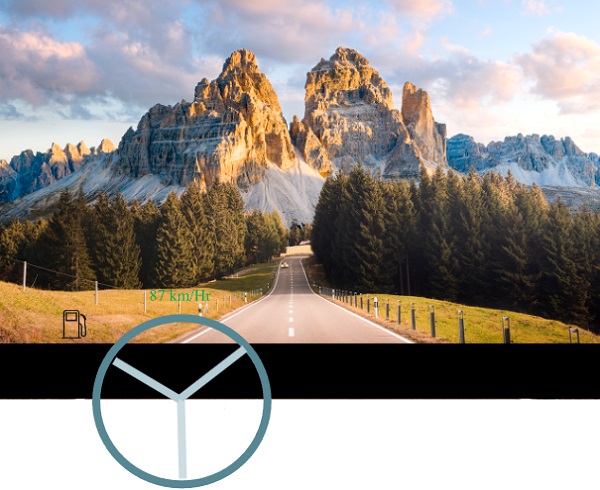 HUD Concept (in real life)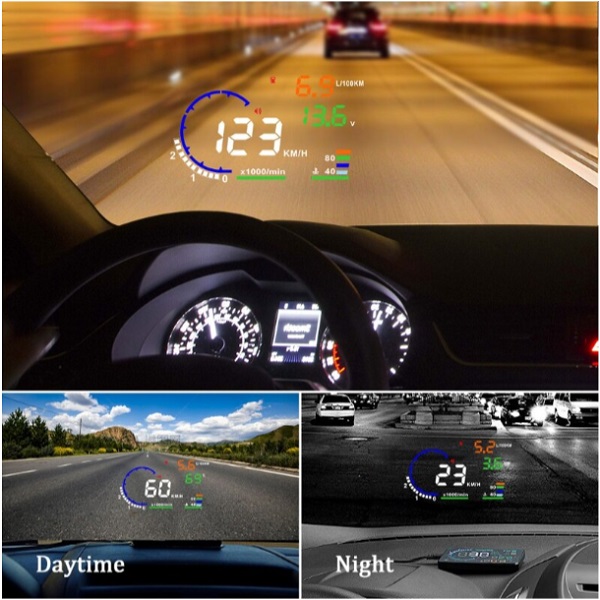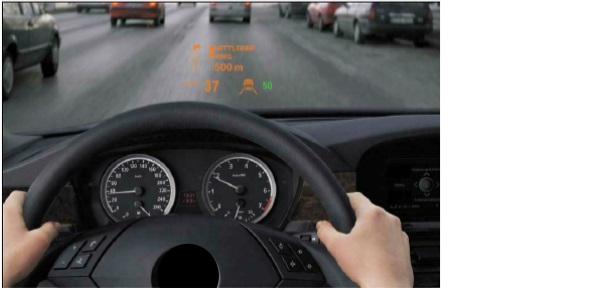 HUD Deliveries.(customer needs)
Visibility
Projection of information (minimize re-focus time)
Eyes stay on the road (road scene awareness enhanced)
No obscuration by the steering wheel (information easy to find)
Information Content & Management.
Provides useful information
Provides timely and specific warnings
Resulting Attributes
Information Access Time Improved (allows response time improvement)
Offers Convenience, Comfort and Safety (an Aid to driving)
HUD brings the information to the driver (Visual accommodation)
HUD Augmented Reality (Sekurit Saint Gobain)
Standard HUD
Image distance: app. 2 meter
Virtual image size 200 X 70 mm
Big HUD
Image distance; 2 to 5 meter
Virtual Image size: 400 X 100 mm/700 X 370 mm
AR HUD (Augmented Reality HUD)
Image distance : 7 meter
Virtual image size: 1800 X 900 mm
Much more detailed and active display especially concentrating on navigation.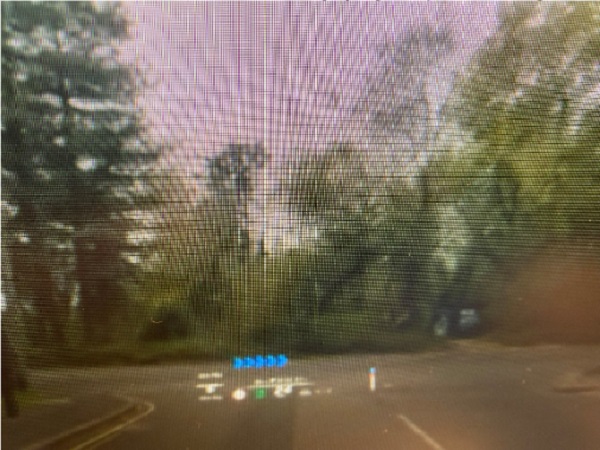 Holographic Enabled Transparent Display
Eastman with Ceres Holographics
Holographic film laminated in between the PVB.
First display on Consumer Electronics Show (CES) in Las Vegas from 5th – 8th of January 2023.
Image distance; ?
Virtual Image size: ?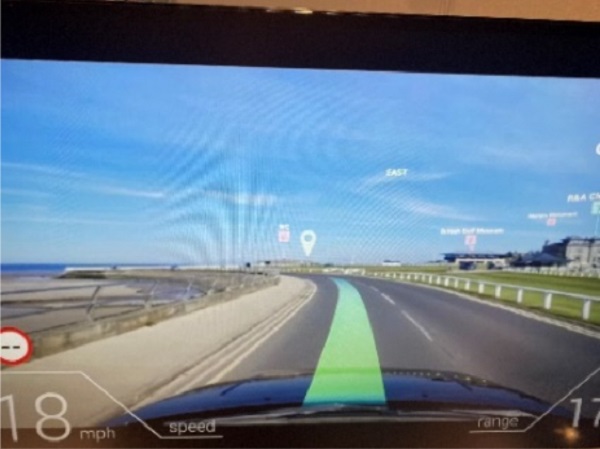 Holographic Enabled Virtual Image HUD
AGP with WayRay
Description: similar to the one described as Holographic Enabled Transparent Display (Eastman with Ceres); the difference is that instead of the image being seen on the surface of the glass (i.e. transparent display, not virtual), in this case a virtual image is created and seen several meters in front of the vehicle (ahead of the eye). No wedge angle is required in both cases because the specular reflection (coming from the glass) is directed out of the eyebox.
It is done by a similar process of introducing a photopolymer with a recorded Holographic Optical Element (HoE) inside the laminate.
Virtual image distance: normally 15m; however, can be setup between 0m (transparent display) up to infinity, enabling real augmented reality.
FOV: 12° x 5°
Virtual image area: 4.13m²
P-Pol HUD
AGP and other glass manufacturers.
Description: Conventional reflection HUD systems described earlier in this blog (including Standard HUD, Big HUD and AR HUD, with exception of the Holographic Enabled Transparent Display), are all based on the same principle: Non polarized or s-polarized light is reflected by the inner surface of the laminate (glass surface #4) and directed to the occupant eye creating a virtual image at certain distance in front of the eye.  Unfortunately, a portion of light is also reflected by the outer surface of the laminate (glass surface #1) and therefore may create the double vision phenomenon (read earlier in this blog), currently solved to certain extent by incorporating a PVB with a certain specific wedge angle.
An increasing concern with such incorporated PVB with a wedge angle, is that the HUD image visibility while wearing polarized sunglasses is very low, or even not perceptible.  
P-polarized light at certain angles has extremely low reflection on glass, basically negligible; therefore, if p-pol is used instead of s-pol or non-pol, at the correct incidence angle, and a special p-pol reflecting surface is introduced either by a coating on glass or the use of a special film, there will be only the reflection coming from that surface and no reflection coming from the glass surfaces (# 1 and #4).  With this solution the HUD virtual image has good visibility even when wearing sunglasses, additionally there is no need for introducing a wedge angle between inner and outer surfaces (by using a special wedge shape PVB).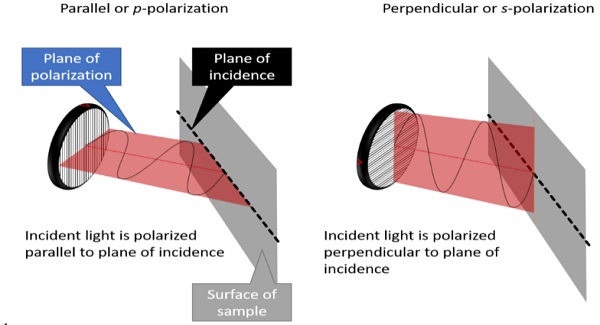 Similar performances can be achieved to Standard HUD, Big HUD and AR HUD depending on the WS size and geometry.
Virtual image distance: 2m up to 10m, depending on the WS size and geometry.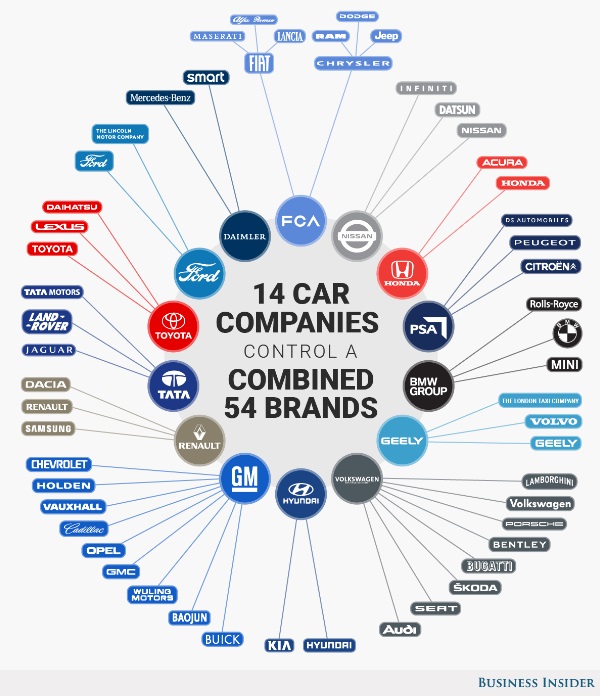 Automotive Brands with HUD Windscreen and suppliers
(+ECE R43 qualification)
(Confirmed during Autosalon from Brussels on 17/01/2022)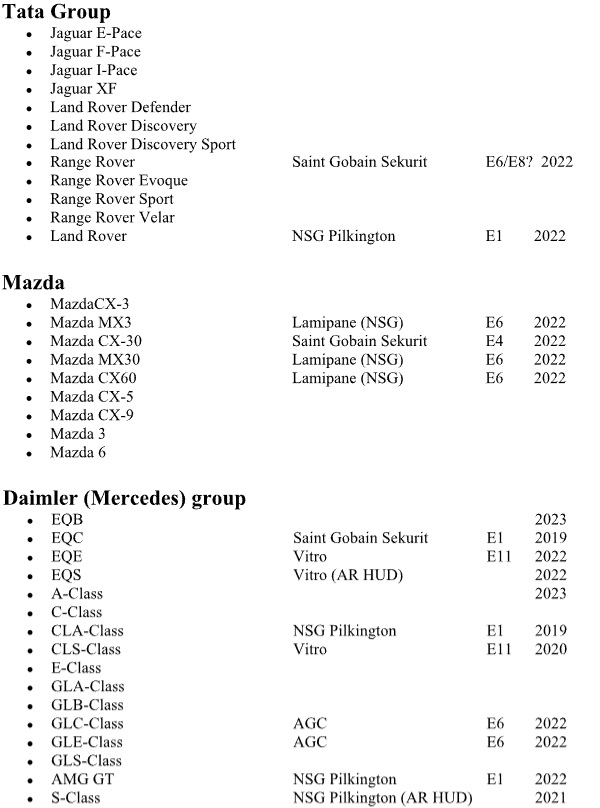 Head Up Display as of 1995 through Wedge PVB shape (mostly sold as option)
Year 2000: > 100 M vehicles
Year 2005: > 250 M vehicles
Year 2010: > 600 M vehicles
Year 2015: > 1 MM vehicles
Year 2020: > 1.2 MM vehicles
Year 2025 prediction: > 1.5 MM vehicles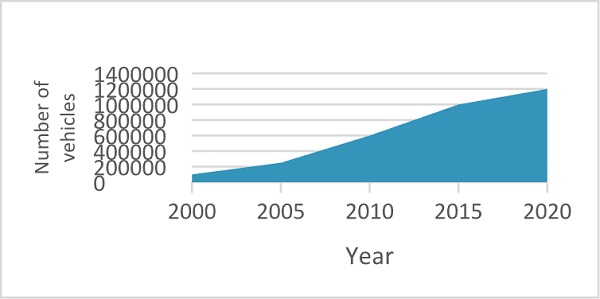 Managing the optical Challenge:
Determining the Proper Wedge Design
Manufacturing Challenges
Commercial Experience
Determining the Proper Wedge Design
Determination of the windscreen wedge angle required for zero optical displacement.
Car model and windscreen installation angle dependent.
Dependent on the projection angle of the HUD device.
Determination of the wedge angle in the PVB film which will yield the desired wedge angle through the lamination process of the finished windscreen.
Influence from PVB shaping, lamination, autoclaving on the initial wedge angle (change of angle but also increase in variability).
Ghosting Phenomenon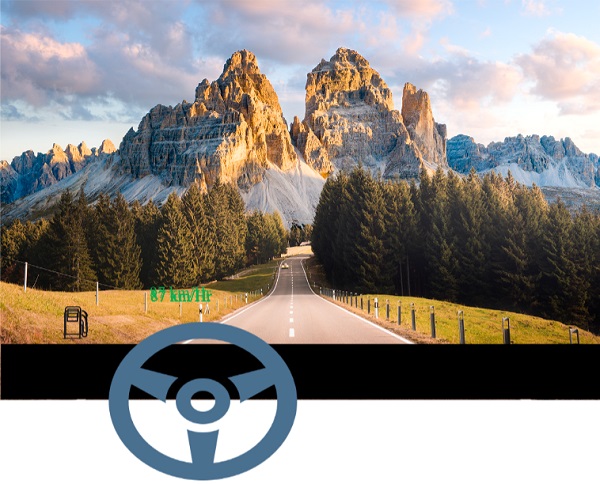 Double Vision Phenomenon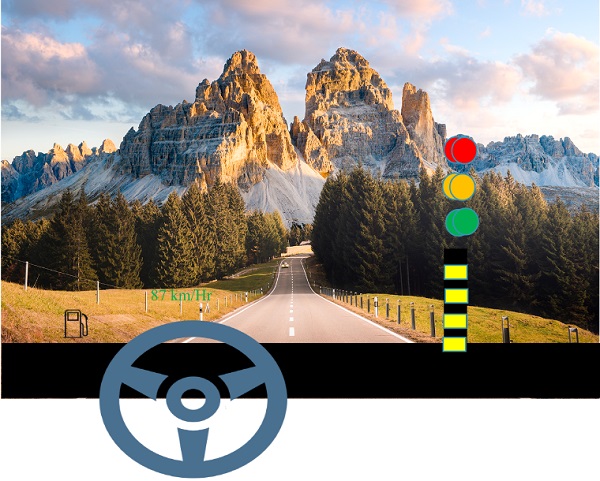 PVB producer approach
Full Wedge
Can exceed desired windscreen thickness
Poor roll formation
Head Injury Citeria
Double Vision risk
Partial Wedge
Less bulky
More safe in roll handling
PVB Product Type
Adhesion control
Surface pattern control
PVB caliper control - At product development, establish and maintain different wedge angles during the extrusion campaign.
High extrusion transition losses. Conversion between "flat sheeting" and "wedge angle sheeting". Also between different wedge angles
PVB handling at laminator.
Web handling issues of a non uniform caliper roll.
Roll formation: Standard PVB product > Partial Wedge > Full Wedge
Roll length can depend on the requested wedge angle (and consequent PVB caliper)
Roll handling issues (uneven roll formation, vertical versus horizontal storage,...)
Shaping is different then flat sheeting.
Each production/handling step CAN influence the wedge angle of the final windscreen
Consistent lay up and lamination process needed.
Optics need to be verified according to OEM requirements
Identical windscreens at different laminators may require different wedge angles.
Typical Development Program
Car manufacturer defines the HUD positioning and consequent windscreen wedge angle.
Laminator reviews car manufacturing needs and evaluates his process potential.
Car manufacturer (and HUD supplier) support actively the development program (a confidentiality agreement can be established).
Agreement is made on the wedge design.
PVB producer produces 1 or 2 rolls of the requested wedge angle (and preferably also of slightly different angle (limit to be defined at process evaluation).
Based upon the joint optical evaluation of the produced wedge windscreens (and evaluated variability in optics) jointly decides the "right" wedge angle for this model/laminator.
Specifications are agreed.
Note:
ECE Symbols and contracting parties
E1 Germany
E2 France
E3 Italy
E4 The Netherlands
E5 Sweden
E6 Belgium
E7 Hungary
E8 Czech Republic
E9 Spain
E10 Serbia
E11 United Kingdom
E12 Austria
E13 Luxemburg
E14 Switzerland
E16 Norway
E17 Finland
E18 Denmark
E19 Rumania
E20 Poland
E21 Portugal
E22 Russian Federation
E23 Greece
E24 Ireland
E25 Croatia
E26 Slovenia
E27 Slovakia
E28 Belarus
E29 Estonia
E30 Republic of Moldavia
E31 Bosnia & Herzegovina
E32 Latvia
E34 Bulgaria
E35 Kazakhstan
E36 Lithuania
E37 Turkey
E39 Azerbaijan
E40 North Macedonia
E43 Japan
E45 Australia
E47 South Africa
E48 New Zealand
E49 Cyprus
E50 Malta
E51 Republic of Korea
E52 Malaysia
E53 Thailand
E54 Albania
E55 Armenia
E56 Montenegro
E57 San Marino
E58 Tunesia
E60 Georgia
E62 Egypt
E63 Nigeria
E64 Pakistan
List is derived from official publication which is named as
ECE/TRANS/WP.29/343/Rev.30/Add.1 (March 2nd 2022 by ECE)