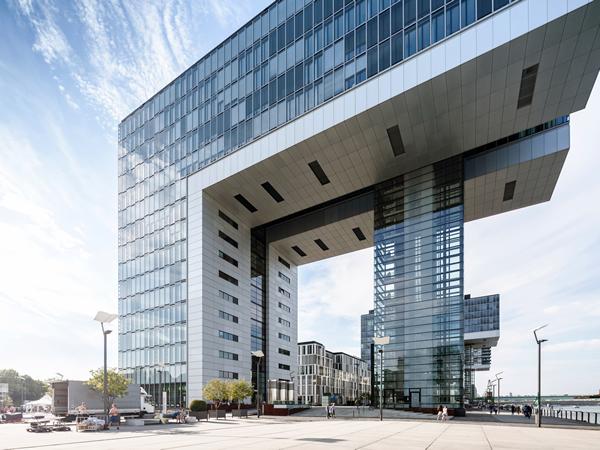 Photo source
www.mappi.it
Semco: with Mappi furnaces "We achieve results that enable us to lift the performance of our toughening plants onto a higher level."
Mappi furnaces are an excellent ingredient in Semco's recipe for success. Semco, with a revenue around 217 million euros, is a leader in Germany's glass market.
The company cover a large range of products, from basic glass to safety glass, from functional glass to curved glass.
Above all the reason of Semco success is in his approach to market and business development. They say: "If you want to be successful in the glass processing industry, you have to invest in staff, plants, and software."
This is exactly how the Semco Group operates, since in the last 10 years, the owners have invested over 150 million euros. Recently Semco has bought another Mappi tempering furnace for Bad Zwischenahn plant.
The need was a hardening furnace to be dedicated to high quality productions, but not with large volumes. The choice fell on a Fox series furnace, specifically designed for this type of needs. Mappi tempering furnaces for flat glass are universally recognized as being among the best for ease of use, quality of tempering, energy consumption.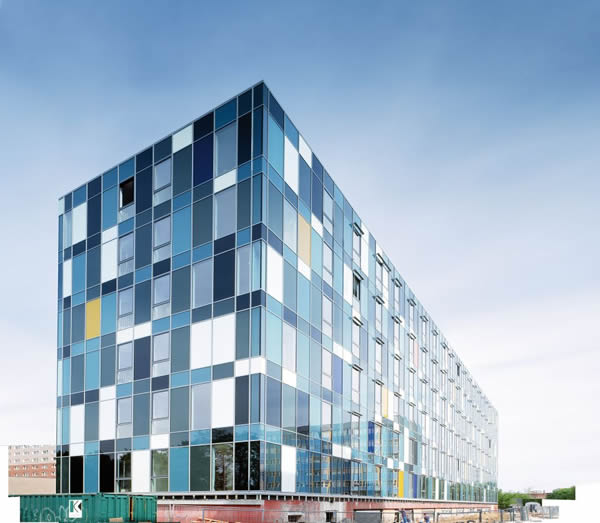 Let's hear the feedback of Semco about their new Mappi furnaces:
"We are very pleased with these machines. We achieve results that enable us to lift the performance of our toughening plants onto a higher level."
What are the strengths you have encountered? Quality of tempered glass, reduced energy consumption, ease of use, simplicity in maintenance, more?
We do observe a number of features on these plants. The quality of tempered glass from our Mappi toughening machines, with respect to flatness and surface quality, is very much improved against our other toughening machines. We carefully monitor energy consumption, and have verified the energy consumption ratings given by Mappi."
Sounds really good. Any other plus?
"A big bonus is that the Mappi toughening machines can be switched off when not being used, further helping us with energy savings.
Also, from a maintenance perspective, the design of the machine is optimised for easy understanding of maintenance procedures and provides good access to all the parts that might require service. All parts are clearly labelled, and the appropriate maintenance actions are indicated within the manual. This is supported by a very fast response from the Mappi service department."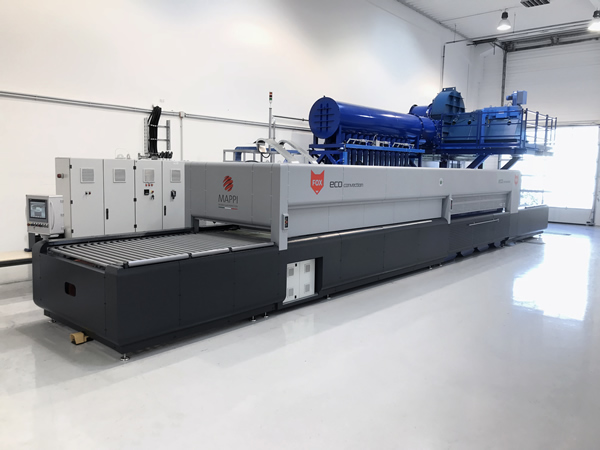 When switching to a new type of machinery, adaptation problems may occur. How did you find yourself with Mappi?
"The user interface provides very good control over all features of the toughening machine. Simple glass pieces and bed layouts can be done by processing according to a recipe system, where – when processing more complex pieces - an experienced operator can easily optimise all parameters on the fly.
Finally, we were very happy with the installation of the toughening machines into our sites. The Mappi engineers did an excellent job during installation, commissioning and training, and completed all installations well on time. We certified these machines though an external auditor, and passed these certifications without issues."
Your company is very focused to the quality of life of the people who work with you. One of the aspects we take more care of is making the Mappi furnaces "user friendly". Have you verified this quality in your experience?
"We certainly have verified this from three perspectives:
- Operator/user interface and training was done by very experienced and qualified staff, which took a flexible approach. If, for example, translations were required to match specific expressions closer to our understanding of the process, these were implemented on the same day. This in particular enabled us to implement a toughening plant into a site that had no toughening experience, allowing the site to run this machine on their own within a matter of only a few weeks.
- Maintenance – the plant layout is optimised to provide easy access to all parts requiring regular maintenance. Labelling guides our staff to very quickly find the parts for service.
- Operation – the recipe system allows for easy operation of standard glass pieces by our operators. For more complex workpieces, e.g. with large cut-outs and screen-prints, our experienced operators can easily modify all relevant parameters in the user interface to provide best quality glass.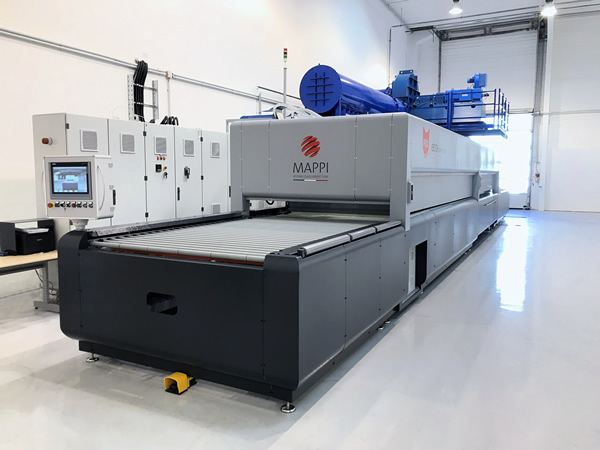 Semco stands out for continuous innovation, what do you think of the fact that, first in the glass industry, Mappi tempering furnaces are "powered by Siemens" and can dialogue with the entire production structure through Mindsphere.
"Semco actively implements innovative production concepts over a breath of different machines. We are very positive towards data structures that allow us to analyse our processes in depth. In particular we gain from optimised throughput and predictive maintenance.
In our view improvements in information data structures will allow us to bring our experts even closer to our processes, and enable us to optimise these in detail. Our challenge is to integrate our operators into this process, so that we all together can use such benefits. This will accelerate Semco further forward, technically as well as economically."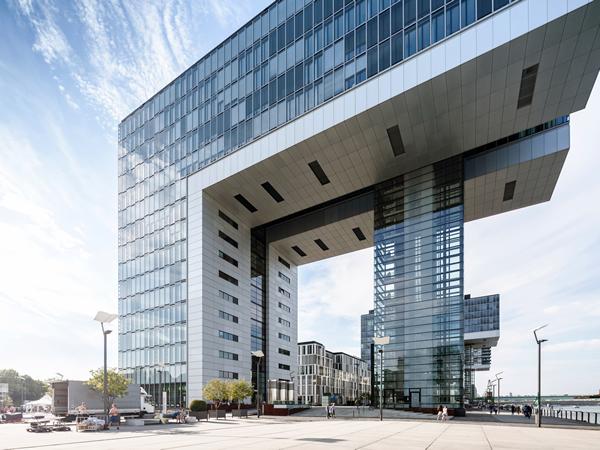 600
450
www.mappi.it
2020-06-24T07:10:00
Mappi furnaces are an excellent ingredient in Semco's recipe for success
glassonweb.com