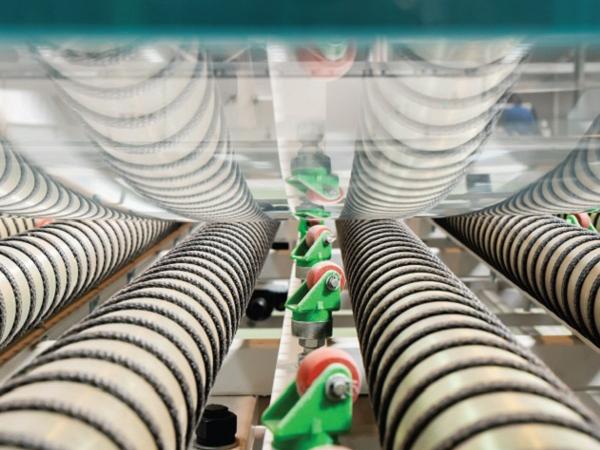 Photo source
Tvitec | Cricursa
The La Sentiu and Granollers curved glass factories are working at full tilt with the superior quality they're known for around the world
The curved glass machinery of the Cricursa factories is working at peak performance. Both the La Sentiu (Lleida) and Granollers (Barcelona) factories are at maximum performance levels with Tvitec's new industrial project, and the factories' operations manager, Favio Ribero, attests to this with satisfaction, both in terms of technological capabilities and the specialised workforce.
"We are fully set up to handle all types of curves up to 18 metres", he highlights. At La Sentiu, all the tempering lines (for curved and flat glass) are working at full performance. And the same is true for the multi-laminated glass lines, which can manufacture large thicknesses with extraordinary precision and finishes. "With sentry, PVB and various types of inserts", adds Ribero, who also emphasises the range of solutions available for spherical and double curvature glass and, of course, digital screen printing and eco-efficient double glazing.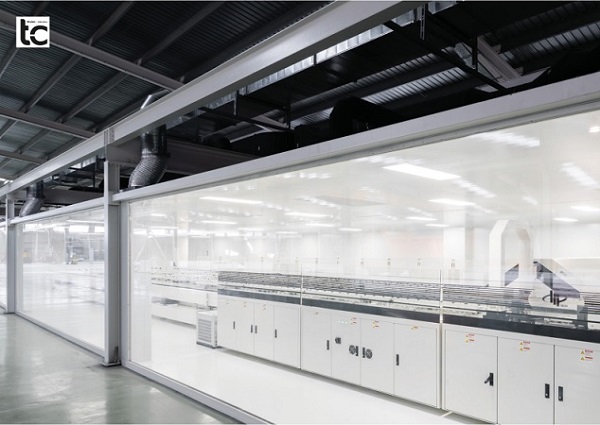 The 'human factor' is also playing a key role in keeping the factories at their current performance levels. "All our specialised staff are highly motivated, coordinated and fully integrated. Both in La Sentiu and Granollers". And this is supported by Tvitec's injection of resources across all fields. "Tvitec's involvement in this new industrial project is set to transform us, on a global scale, into the factory of architects' dreams for curved glass manufacture", emphasises the operations manager. In Granollers, the 8 gravity bending furnaces, the 3 curving tempering units and the 2 cast glass ovens are also keeping Tvitec Cricursa's operations finely tuned. This is alongside the four clean rooms for laminating and screen printing, across both Granollers and La Sentiu, which are backed by the rigorous ISO7 certification.
The technical department led by Alex Sasplugas, in Granollers, works its magic to make consultancy, engineering, and architecture firms' proposals from all over the world a reality. "It's the best in the world, undoubtedly", he emphasises.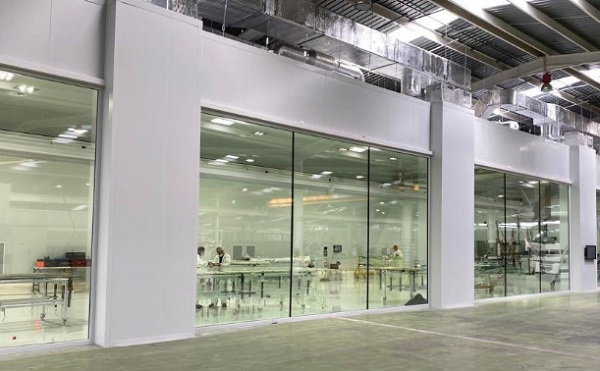 "Tvitec is helping to transform us, on a global scale, into the factory of architects' dreams for curved glass manufacture" - Fabio Rivero, Operations Manager at Cricursa.
The factories are close to be performing at 100%. But the aim is to be above that level. In fact, in a few months, La Sentiu will reinforce its manufacturing capacity with two new glass bending furnaces, so in total, between the 2 factories of Cricursa, there will be 10 tempering units and 10 slumping units all dedicated to curved glass. The way in which both industrial and commercial coordination is being refined at Tvitec, in this case with Ferrán Figuerola at the helm, has raised expectations in terms of production, quality excellence, precision, and service. Tvitec is continuing to work with Cricursa's existing commercial contacts for curved glass solutions, although you can also send any new proposals for both flat and curved glass projects to info@tvitec.com.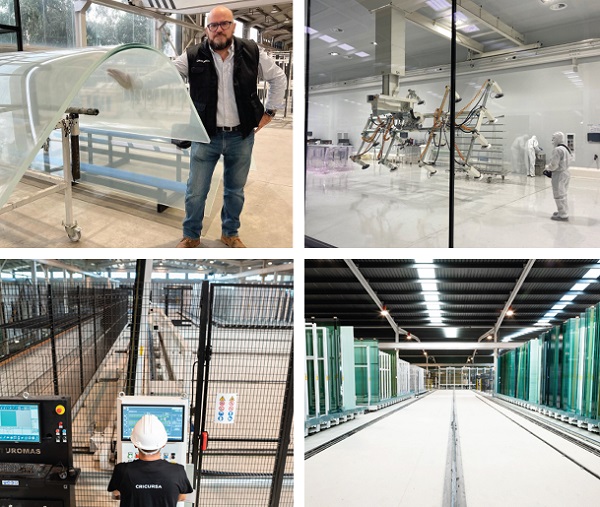 The 'engines' behind the curves
La Sentiu
Tempering furnaces, up to 18 metres
Multi-laminated glass of high thickness. With sentry, butyral, and inserts.
2 clean rooms with ISO 7 certification. Screen printing and lamination.
Upcoming installation of two new glassbending furnaces
Granollers
7 gravity-bending furnaces, up to 18 metres
Technical Department for highly complex curved glass solutions
2 screen printing and lamination clean rooms with ISO 7 certification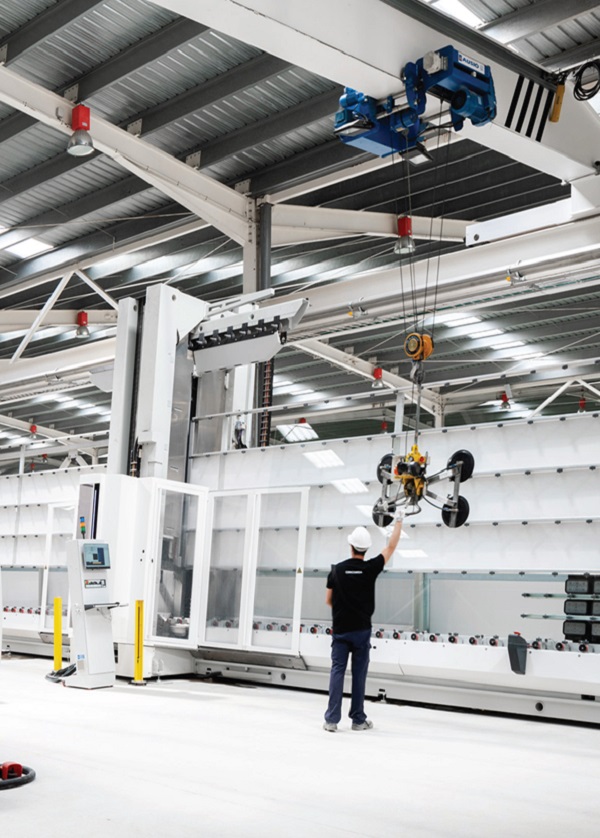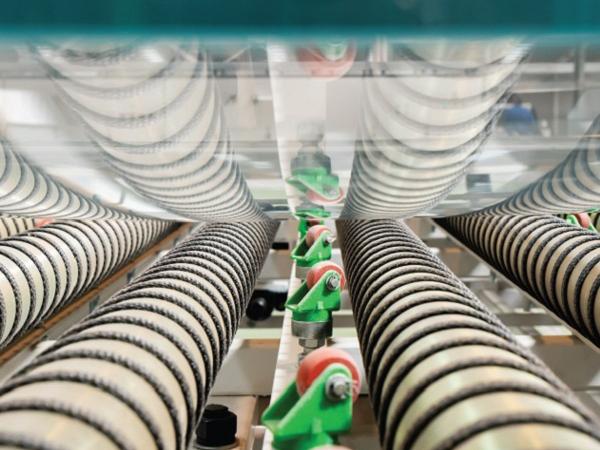 600
450
Tvitec | Cricursa
2023-02-07T07:00:00
Cricursa takes things up a notch
glassonweb.com