Photo source
Saint-Gobain Glass
This glasstec with Saint-Gobain Glass, get ready to discover some breakthrough innovations, sustainable developments and technological advancements in the glass industry.
EXPERIENCE THE FOLLOWING INNOVATION HIGHLIGHTS LIVE AT OUR STAND:
Hall 11, Booth A24

LOW CARBON GLASS
SAINT-GOBAIN GLASS leads the way with the world's first low carbon glass, achieving a breakthrough innovation. SAINT-GOBAIN GLASS is now offering a glass with the lowest embodied CO2 footprint in the market, thanks to a production process with a high proportion of recycled glass (around 70 % cullet) combined with the use of renewable energies. The new low carbon glass has an estimated carbon footprint of only 7 kg CO2 eq/m2 (for a 4mm substrate), a reduction of approximately 40% compared to our European baseline clear glass.
Combined to COOL-LITE® XTREME, this provides the best of both embodied and operational carbon levels and is a perfect response to the stricter sustainability requirements of the building industry without any compromise on technical or aesthetic performance.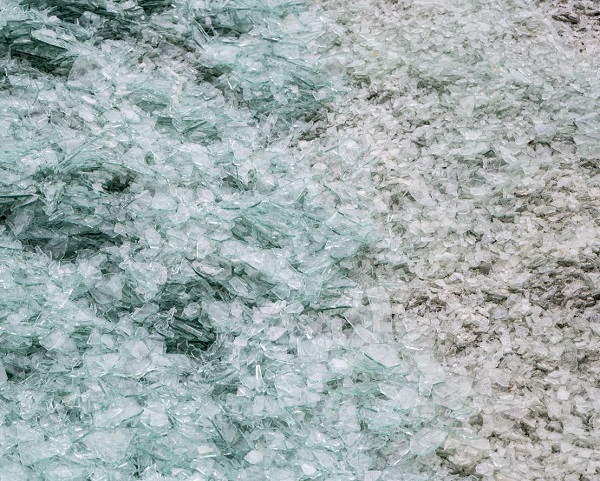 IWIN® THE INSULATING GLASS WITH RFID
Glass as a data carrier - the only REAL digital twin
Identification of the facade element (glass and frame) during the entire life cycle (absolute reference database).
Tracking of the insulating glass from the glass processor via the facade builder to the construction site.
Datamining of all production data of the facade element (glass and frame) during the entire life cycle (up to predictive maintenance and material mining).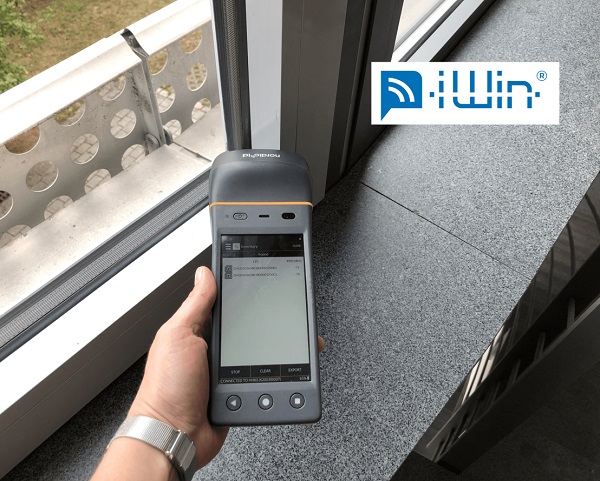 4BIRD® GLASS FOR BIRD PROTECTION
The 4BIRD® products combine Saint-Gobain Glass's COOL-LITE® solar control coatings with various technologies that provide effective bird protection. 4BIRD® allows thus both sustainable solutions for the preservation of biodiversity and a wiser energy consumption of building, while keeping a homogeneous and neutral external aesthetic. The versatility of our COOL-LITE® SKN 183 II solar control glass is opening new possibilities and flexible options with 4BIRD®. At our booth we will present different versions of 4BIRD®Frit (screen printing solutions) and 4Bird®Etch (acid-etched solutions).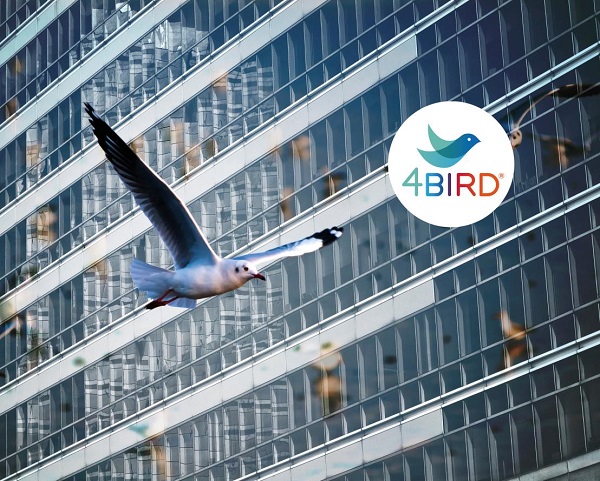 EXTRA-LIGHT INSULATING GLASS
With Ug values ​​of up to 0.7 W/m2K, the lightweight triple insulating glass from the CLIMATOP EXTRA LIGHT product range is a convincing answer to the requirements of modern, energy-saving construction. The extra-light daylight glass CLIMATOP ECLAZ EXTRA LIGHT provides plenty of healthy daylight (TL 78%), the newly developed solar control glazing CLIMATOP ECLAZ SOLAR EXTRA LIGHT offers summer heat protection. With the burglar-resistant safety glass CLIMATOP STADIP PROTECT P4A EXTRA LIGHT, security requirements according to DIN EN 356 are reliably met! The lower use of materials conserves resources and reduces CO2 emissions for the glass.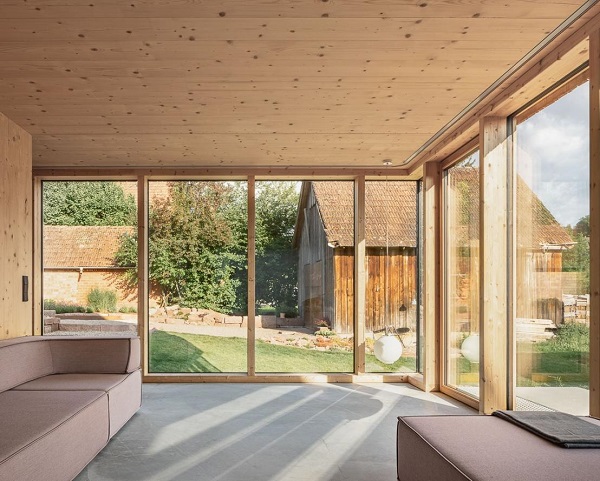 THIN LAMINATED SAFETY GLASS
With the thin laminated safety glass, particularly slim and therefore elegant glazing and frame profiles with a high incidence of daylight can be realized - without compromising on thermal insulation or stability. Thin glass can be processed into laminated safety glass with a total glass thickness of 4 mm. The slim safety glass not only relieves glass processors and window fitters, but also optimizes the handling and service life of large lift and slide doors. The thin laminated safety glass also has a positive effect on the CO2 footprint, as less material and energy is required for production.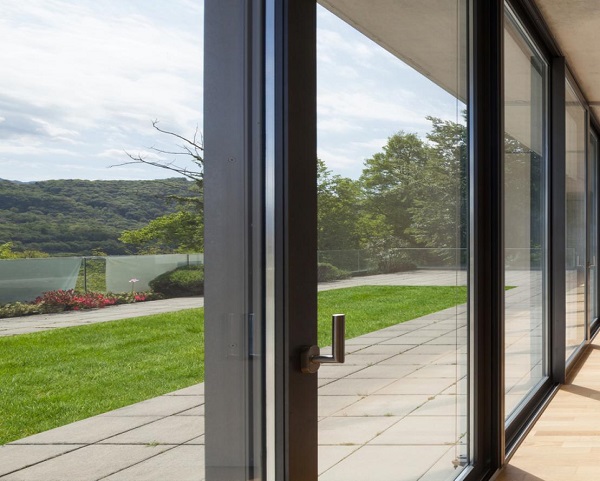 MIRASTAR® REFLECT
MIRASTAR® REFLECT is a mirror that is highly reflective on both sides and is characterized by a particularly low light transmission of 0.1%. Thanks to its robust and high-quality chrome coating, which is applied using the magnetron process, MIRASTAR REFLECT has a high level of corrosion resistance, including moisture. It can be toughened and processed in a variety of ways, guaranteeing a long-lasting chic look.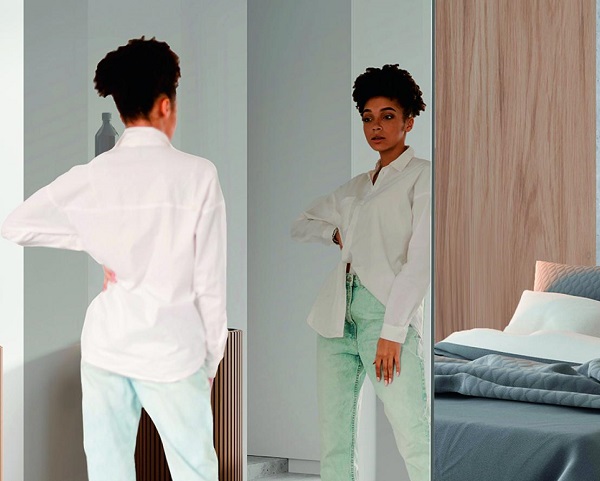 TIMELESS® DIAMANT®
TIMELESS® is a special glass for shower applications with a practically invisible coating. Applied to the extra-white DIAMANT®, it appears transparent and preserves the neutral color perception, regardless of the thickness of the glass. The anti-corrosion effect ensures permanent transparency and a brilliant appearance. The high durability of TIMELESS® is achieved through the magnetron coating. This refinement is permanent without losing its effectiveness over time. In addition, it can be processed like normal glass.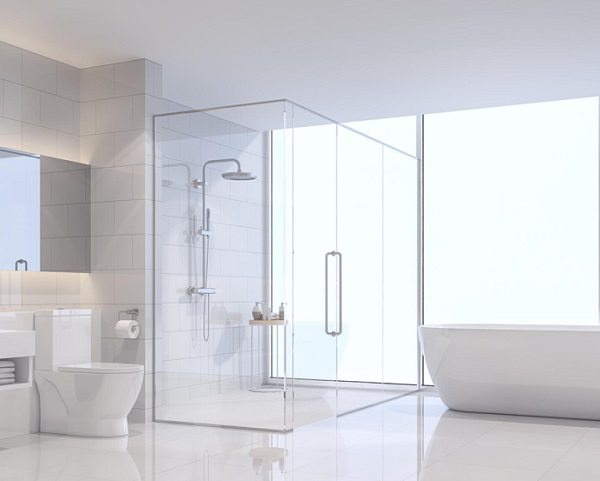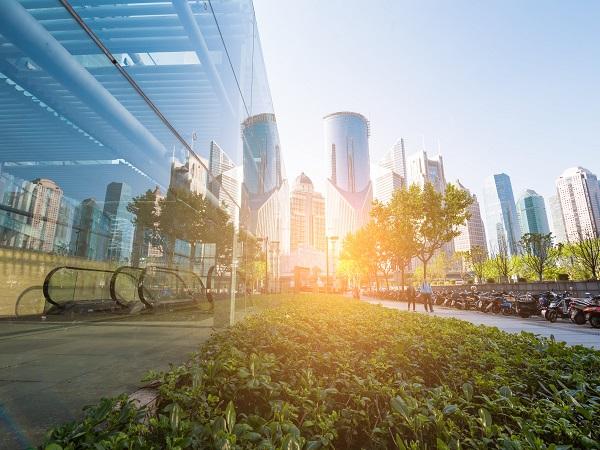 600
450
Saint-Gobain Glass
2022-09-13T10:30:00
Glasstec 2022 | Saint-Gobain Glass
glassonweb.com