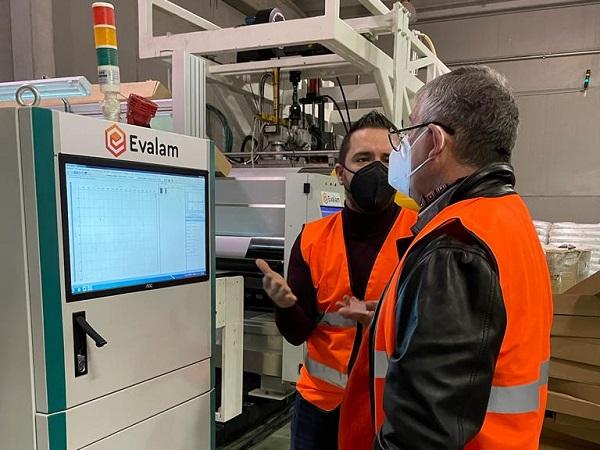 Photo source
www.evalam.net
Mr. Ennio Mognato, Flat Glass Sector Manager at Stazione Sperimentale del Vetro (Glass Experimental Station), has recently visited the EVALAM factory in As Pontes (A Coruña) SPAIN.
The purpose of the visit was to show Mr. Mognato the exhaustive production processes and the demanding quality controls to acchieve an EVA with high perfromances.
EVALAM has in Spain what today can be considered the most modern EVA factory in the world, with an area of 3,500 square meters dedicated to the development, formulation and extrusion of EVA. In the plant ther are three production lines, including a 2.60-meter-wide line, which allows it to respond to the demand for wide-format structural glass.
The Experimental Glass Station (SSV for its acronym in Italian), has been active in MuranoVenice since 1956, it is an international level research center and a specialized analysis laboratory accredited under UNI CEI EN ISO/IEC 17025 standards, which develops technicalscientific support activities for the entire glass production chain: producers, processors, glass users, producers of raw materials, refractories and plants for the glass industry, etc. More than fifty people work there, including professionals, engineers and specialized technicians who work in laboratories equipped with state-of-the-art scientific instruments, developing applied research projects, providing technical assistance services and carrying out quality control and certification tests for various sectors of glass industry application (hollow glass, flat glass for building, houseware, technical glass, art glass). All tests on glass for the construction, railway and naval sectors are carried out in the Marghera laboratories. The technicians at the Marghera headquarters also carry out control audits for the CE marking and the voluntary UNI marking, in addition to offering advice on obtaining foreign marks (Cekal, etc.).
During the visit the Mr. Mognato followed the explanations of Gonzalo Calvo, manager of EVALAM, who pointed out "at EVALAM, we assume the challenge of offering the best EVA product for architectural and photovoltaic use, we are effectively achieving this thanks to the modernization of our plant and a committed and expert human team. But we can't do it alone , wfo that reason it is important to work with entities of recognized prestige and with the importance of "Stazione Sperimentale del Vetro".
Mr. Joaquín Pujol and Mr. Roberto Paganelli, both from the EVALAM company, reciprocated the visit to the laboratories of the Glass Experimental Station in Marghera on February 2nd 2022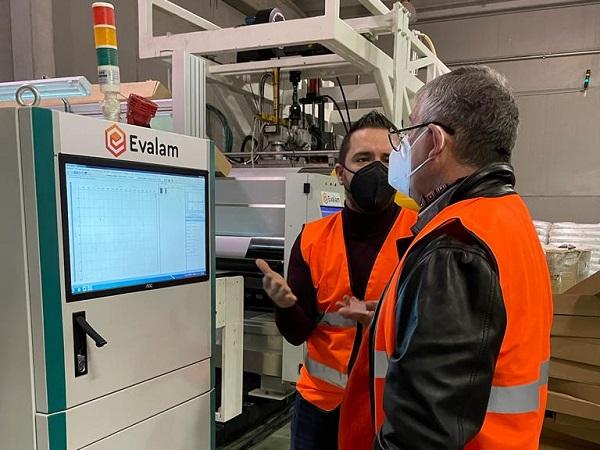 600
450
www.evalam.net
2022-03-01T11:30:00
Stazione Sperimentale del Vetro visits the EVALAM factory
glassonweb.com