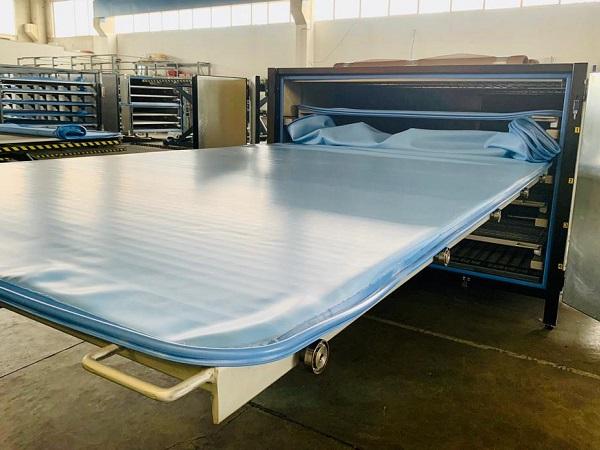 Photo source
www.rcnsolutions.it
Customization is becoming more and more important within the production offer of any machines manufacturer.
If customization means to modify something standard to make it suitable to a particular requirement, to meet all the different needs it is a real challenge, but it returns in customer satisfaction and personal gratification.
When a special enquiry arrives, it does not necessarily mean such solution can be adopted - in particular if the customer's demand goes beyond the feasability. Especially, some new ideas are really good but not viable at the end: they result expensive in construction and not exactly ergonomic for productivity.
After customer's request for a special Lammy System 4, one single chamber, RCN SOLUTIONS has decided to accept the proposal and, after technical consultations and inspections at customer's facilities, a special laminating kiln has been issued.
This machine gathers all the RCN quality components but the chamber of the kiln has been adjusted to load RCN laminating shelves in alternation with shelves coming from an existing kiln of different brand and construction. Use of his existing equipment was imperative for the customer and RCN found no reason to refuse.
The interior of the chamber has been totally redesigned adjusting the distance between the shelves and the internal rails too, in order to be able to load both the RCN shelves and the other ones. 
The customer has chosen to install four Silikosoft bags in order to grant perfect result on every output but decided to install cheaper bags on the old shelves, on his own responsibility.
Yet, the two kilns have been positioned in paralled both served by a loading/unloading existing table running on rails.
RCN thinks this production compromise is the first customer's step for a future upgrade and fulfilment of the RCN laminating line.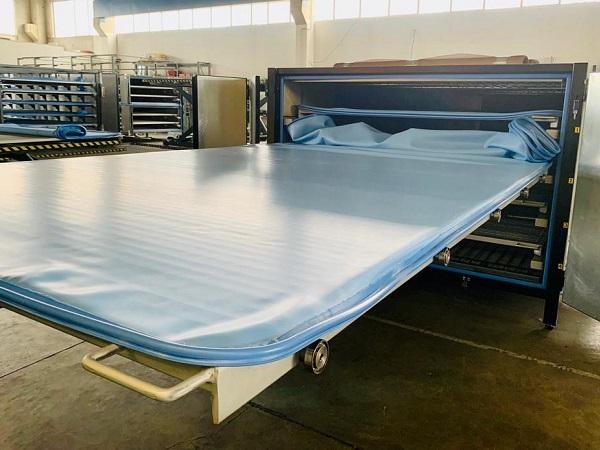 600
450
www.rcnsolutions.it
2022-06-16T08:00:00
R.C.N. Solutions: A special customization of a laminating kiln
glassonweb.com