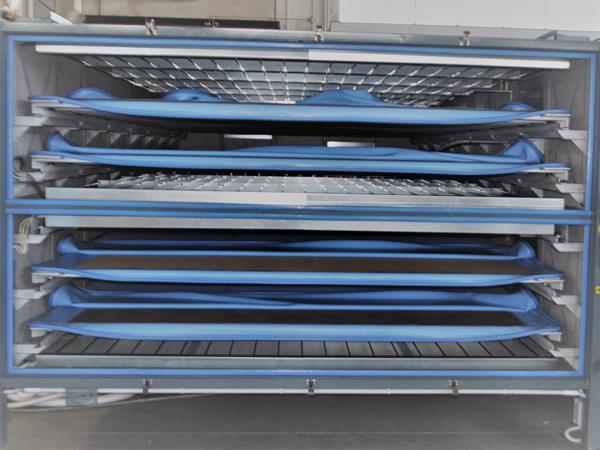 Photo source
www.rcnsolutions.it
RCN Solutions constantly works to meet customers' demand for technology and service.
Have you ever imagined having one laminating kiln but different production solutions?
Not an impossible matter - it takes a few minutes and one operation, but with RCN only.
Since RCN SOLUTIONS launched Lammy System 4 - the 4-shelf kiln working on two independent chambers – it has been reasoning on the possibility of developing it further in order the customer to have the option of converting it into one single chamber-kiln, in order to increase capacity.    
If two independent laminating chambers give the opportunity to issue significant volumes, the single chamber could be suitable for lamination of high radius curves and other laminating layouts.
By removing one shelf, the high of one chamber is 500mm, however by removing the partition amidst the two chambers, the customer seeking to laminate significant curves can increase the active height up to 1000mm. Once removed, the partition can be easily placed overtop the kiln on specific rails.
This type of kiln gives the opportunity for five different production combinations: two chambers working together with the same job; two chambers working independently, with two different jobs; upper chamber off, lower chamber working, and vice versa; and one whole chamber working. 
The RCN all-in-one philosophy is clear reflected in this equipment and is motivated by the policy "be attentive to the customers' requirements" a crucial point in developing technical solutions.
One Lammy System 4, active size 2800x5100mm, having all the above features is currently working at full capacity in Greece.
RCN SOLUTIONS constantly works to meet customers' demand for technology and service.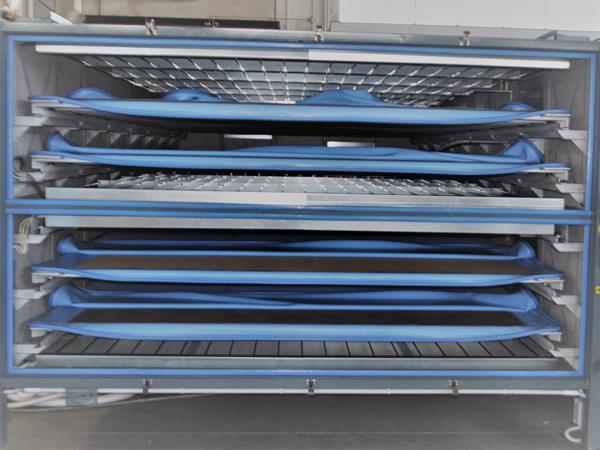 600
450
www.rcnsolutions.it
2021-07-15T07:46:00
R.C.N. Solutions Lammy System 4 shelves: 1 machine, 5 combinations
glassonweb.com