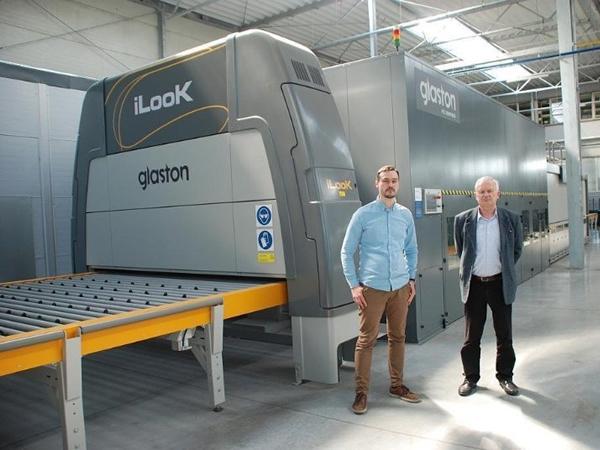 Bojar invests in Glaston FC Series to prepare for changes in glass quality regulations.
"Be it architects, façade engineers or homeowners, people expect high-quality glass products with shorter delivery times. Execution, precision, accuracy and aesthetics all affect customer satisfaction – and higher customer satisfaction leads to extended relationships and more business. We are proud that Bojar is one of only a few companies in the market that offers tempered glass without visible anisotropy," says Krzysztof Harasimowicz, Bojar Sales Director.
Bojar is the premier name in service and quality for high-standard glass products in the northeast region of Poland. However, glass products were not always part of their story. In 1997, Bojar was founded in the city of Ełk as a PVC profiles and window accessories distributor. In 2003, the company tapped into a more sophisticated glass production business for high-quality, double-glazed products and built a new production facility with glass processing machines. A whole new era began for Bojar.
"CUSTOMERS INSPIRE US!"
The company presently offers various types of glass and glass-related services for all possible applications. They are the leading manufacturer of double-glazed products throughout the region – and are still growing.
"Bojar's machine park and various technologies allow us to successfully implement even the most challenging orders," says Krzysztof. "We are always open to introducing new products, and our customers inspire us!"
CURRENT STANDARDS ARE OUTDATED
"Most glass suppliers still rely on archaic standards that are not stringent enough for today's demanding customers. In response to the current market demand, Bojar developed its own standards, which are more rigorous when compared to current official standards. We were able to do this thanks to our modern technology and many years of experience," Krzysztof says.
Iridescence, also known as anisotropy, is a good example of the difference in industry standards. Though not an official defect, Krzysztof's customers were increasingly perceiving anisotropy as poor-quality glass. "Customers' attitudes toward iridescence are changing, which is leading to changes about the phenomenon and the methods of measuring it," Krzysztof explains. "Like with the roller wave effect, we feel shifting attitudes about iridescence will soon impose significant boundaries on the types of glass vendors are allowed to sell."
READY FOR INDUSTRY CHANGES
To better deal with the anisotropy phenomenon and be ready for potential industry changes, Bojar extended its machinery fleet in 2018. They also ordered a new glass-tempering furnace, a Glaston FC Series, and equipped it with an iLooK scanner, which measures the quality of all processed glass. Insight Reporting, the extensive online reporting system, was also implemented.
For Krzysztof, the machine purchase was about more than new tempering capabilities or increased production. He was focused on the iLooK scanner and its capabilities.
"The purpose of getting iLooK was to check glass quality and be able to control anisotropy," Krzysztof says. "Thanks to the scanner, we were able to minimize the anisotropy phenomenon, offering glass with no visible anisotropy without the use of sunglasses. And when it comes to fireresistant glass (FRG), one of our special products, Bojar is among only six glass processors in Poland to supply this type of glass and the only processor in the region. What distinguishes us from other FRG manufacturers based on tempered glass is that we are the only one who delivers it without visible anisotropy."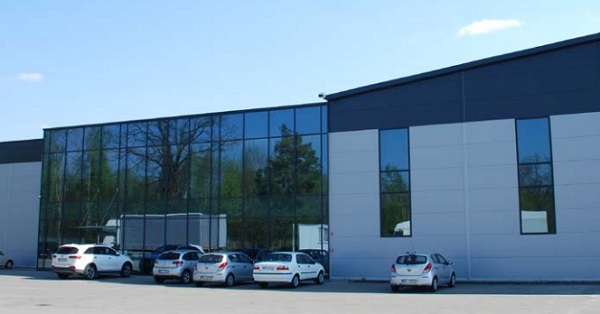 IMPROVED PROCESSES, REDUCED PRODUCTION COSTS
Even though Bojar has only used the new Glaston FC Series tempering furnace for less than a year, Krzysztof says the results were quickly noticed.
"We can clearly see how the entire process goes and have full control of the tempering furnace. For example, each time we change a recipe, we can see if the new recipe would improve the quality of the end product," he explains. "Through recipe optimization and the tempering process itself, we managed to reduce production costs significantly. Most importantly, the end result satisfies our customers' expectations."
Krzysztof continues: "Thanks to the data we get from the iLooK scanner and Insight Reporting, work organization has been refined, which helps us minimize delays and increase glass tempering efficiency. Insight Reporting is simple and intuitive to use. The tool provides us with accurate and extensive reports, and can be accessed from any device. The employee responsible for production planning can see all necessary information from his own office to better plan production and give more precise order timelines. What's more, we know Insight Reporting is constantly being developed and further improved, which makes us very happy."
QUALITY CONFIRMED ON PAPER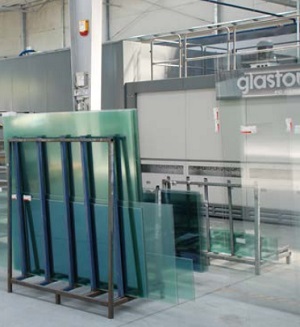 "The ever increasing demands of today's requirements have made better machines and quality control systems a necessity," Krzysztof says.
"Thanks to our modern tools, our customers can be confident that the glass they receive has been properly tempered and meets their optical requirements. They even receive reports confirming this. Our customers can be sure that if their project requires tempered glass with roller waves no greater than 0.06 mm, we will deliver just that and confirm it on paper!"
POISED FOR CHANGE, READY TO LEAD
Krzysztof also points out that the furnace commissioning and training phases were both carried out in a very professional manner. The well-planned process shortened installation time from eight to five weeks and resulted in a quick and trouble-free furnace start-up.
Bojar's team feels the company is wellequipped for any potential glass quality regulation changes now or in the near future. "Being ahead of the game means taking the leadership position in the domestic market and even opens the doors to other European markets," Krzysztof concludes.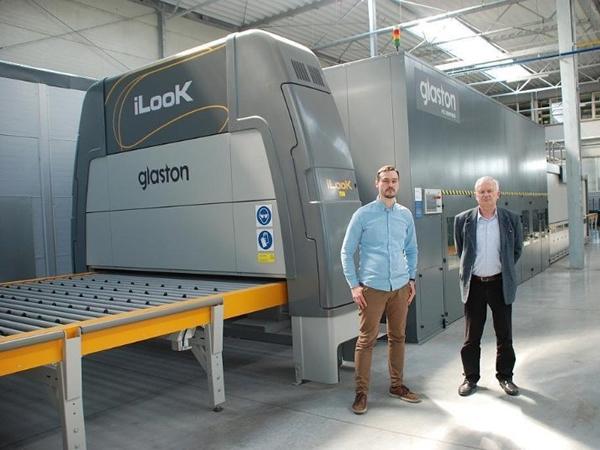 600
450
glaston.net
2019-05-17T10:07:33
Glaston: Taking control of anisotropy with iLooK
glassonweb.com