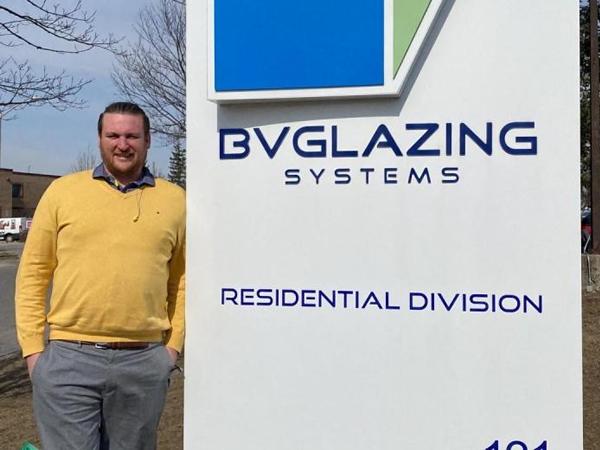 Using Glaston FC and RC tempering lines for outstanding glass quality
"Glass has become a feature of the building – not just something you're looking through. That's why all the glass we deliver must be of the highest possible quality," says Andrew Dolphin, General Manager Glass Operations at BVGlazing in Toronto. "Glaston's RC350 and FC500 have helped us expand our business to greater capacity with outstanding glass quality."
BVGlazing is the result of the August 2016 merger of two dominant forces in the North American architectural design, manufacturing and construction markets – Allan Windows Group and Global Architectural Metals Group. The goal was to combine resources and the century of experience in the development of bold new products and efficiencies servicing the window wall, curtain wall and railing industries. Since then, the company has been chosen for many truly iconic buildings throughout North America, completing over 30 projects per year.
Andrew Dolphin, head of Glass Operations at BVGlazing, started with the company about three years ago. Initially BVGlazing's Purchasing Manager, he became the General Manager of the rapidly growing company within his first year at the company. He now oversees the production of the entire plant in Toronto.
GLASTON FOR TEMPERING QUALITY AND SERVICE
About four years ago, BVGlazing purchased a Glaston RC350 tempering furnace and entered into the tempering business. Then two years later, they purchased a Glaston FC500 tempering furnace. "As a unit fabricator, we're working with a lot of Low-E glass. The RC350 is a fantastic furnace that can handle Low-E. Still, it was better to go to full convection for higher quality and shorter cycle times. We knew we would need more capacity to handle upcoming demands, and we had always planned on getting another furnace. We decided to go with the FC500 as our second furnace with the intent to have it focus upon Low-E glass," Andrew says
"We initially chose Glaston as our tempering partner because the company is a leader in tempering furnaces, quality and service. We were very happy with the purchase of our first Glaston RC350 furnace – so it really wasn't much of a discussion for the second. And if we buy a third furnace, it most likely will be Glaston," he says with a smile.
Andrew says they were really pleased with the commissioning and training support they received from Glaston. "We've had Hamed come again and do some retraining and help our maintenance guys. He's great in getting all our new operators trained."
SHOWPIECES IN GLASS
The core business for BVGlazing is high-rise residential and commercial construction. Earlier, condos used much smaller and conventional glass with standard double silvers. Now, these projects are utilizing large wall facades and incorporating the entire pallet of Low-Es – triple silvers, reflective Low-Es and tints.
"The buildings are really becoming showpieces," Andrew explains. "Glass is obviously a huge part of that. So, the quality of our tempering has a tremendous impact on the end result. The glass finished product needs to be flat and without any distortion. And that's a trend that seems to be continuing."
DEMANDS ON THE RISE
Enhancing skylines has been BVGlazing's motto in its involvement with some of the largest and most iconic multi-residential buildings in North America.
"One of our most demanding glass applications was 50 King in Hamilton, Ontario. The glass chosen was an 8-mm grey with a highly reflective Low-E. We did a lot of work to make sure the glass was flat and had no roller wave," Andrew says. "The control we have with the furnace, especially the FC500, with thermocouples and thermal scanning lets us make adjustments on the fly. We also have Glaston's iLooK online quality control system on the FC500, which helps us nail down a really good recipe for flat glass and limited roller wave."
"Another highlight for us is the Stevens Institute of Technology building in Hoboken, New Jersey. Although we have completed many structural silicone glazed (SSG) unitized projects, this was BVGlazing's first major SSG wall where the glass was produced internally with tremendous success," he says.
BUILDING VALUE
The markets will remain strong for the next couple of years, and the company is increasing its capacity to meet that demand. BVGlazing continues to provide their product offerings, including window wall; unitized curtain wall; storefront; terrace, commercial and sliding doors; residential and commercial railings; metal paneling systems and custom ornamental applications.
"We're quite unique in the breadth of our vertical integration," Andrew points out. "We continue to invest in our company and to seek out opportunities where our combined resources and products allow us to provide comprehensive solutions to our customers."
BVGlazing has become highly sought after in their market, thanks to their good reputation and philosophy of building value with customers. Building value… it's already part of their name.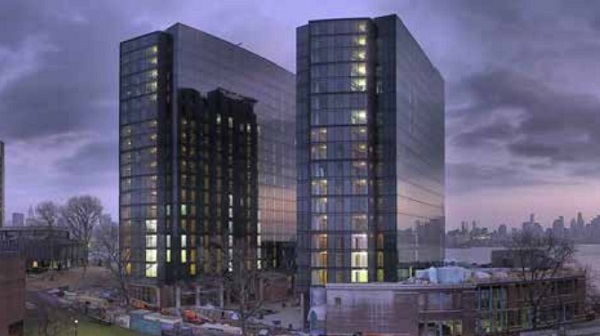 Glaston tempering technology
More about RC & FC Series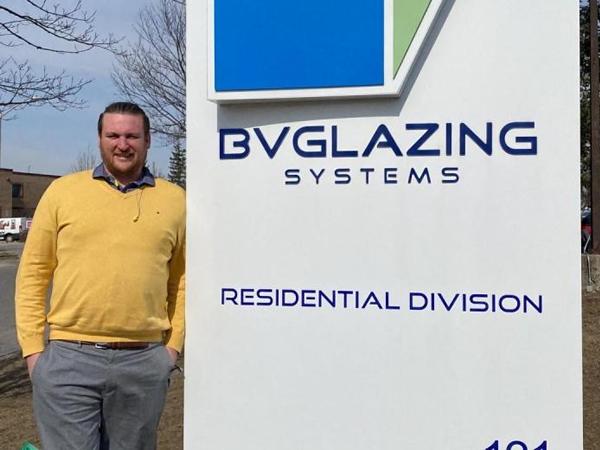 600
450
glaston.net
2021-03-15T08:59:28
BVGlazing continues to build value for its customers | Glaston
glassonweb.com