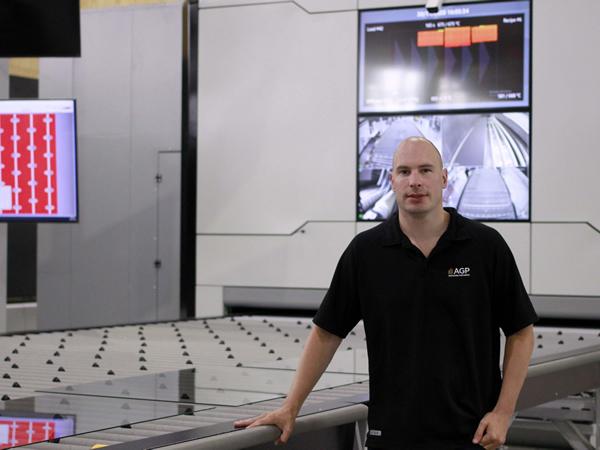 Launching New Zealand's state-of-the-art facility for advanced insulated glass units
"We designed our brand-new plant to deliver high performance results, combining our vision for machinery with our personnel selection to offer a superior product and service to our customers. We chose two Glaston FC tempering lines for repeatable and reliable quality results," says David Bunting, General Manager of Architectural Glass Products (AGP).
AGP will supply high-performance insulating glass units (IGUs) to Architectural Profiles Limited's (APL) 72 window manufacturers throughout New Zealand who are enjoying a surge in use for thermally efficient windows, doors and façades in residential and commercial buildings.
This new venture represents a strategic move to grow and add wider benefits to the APL group. AGP is located in Hautapu, Cambridge, a city centrally located on the country's northern island about two hours south of Auckland.
As part of APL's expansion, it has invested in a massive new facility on 30 hectares. For AGP and David Bunting, it offered the opportunity to build a dream glass processing facility from scratch.
DESIGNING THE PERFECT FACILITY
When Mitch Plaw, Owner of APL, reached out to him to ask if he'd be interested in starting the new venture, David and three other shareholders jumped at the chance. Designing the building around the business was a unique opportunity for all of them.
"AGP actually designed the plant before we even had the land for the factory – and then built the building around the plant," David says. "Every part of this process was about creating optimal performance and creating maximum value for our customers and society."
David knew Glaston furnaces well from his prior experience in the float glass industry. When designing the plant, he aimed for a true step change in quality.
"I'm a strong believer in good quality tempered glass for the IGUs we produce," he underlines. "Although we looked at other technology options, I wanted furnaces that would give us the best outcome. I also wanted to make sure that we had a furnace supplier with the proper structure to support us."
REPEATABLE QUALITY RESULTS
David and his team started discussions with Glaston about 2.5 years ago. The company is seeing more complicated glass coatings, larger window sizes and the growing importance in the visual impact of façades. These were the factors that drove the decision to choose two Glaston FC furnaces with iLooK online quality control systems.
AGP's decision to invest in two furnaces from the start was about meeting the expected volume and ensuring absolute redundancy at all times.
"My choice of the FC furnace, in particular, is because I strongly believe we need repeatable quality results, and the FC really provides that for us. Other furnaces may be able to do it when variables align favorably, but then you rely more on an operator's skills. I wanted to make sure the furnace could help our operators produce the same quality day in and day out – for many years. Some other furnaces can produce the quality, but it's hard, and not repeatable," David explains.
RIGHT VIRTUE HELPS IN LEARNING SKILLS
Almost all of the 50 new employees for the new business came from outside the glass industry. "I felt this was a different approach – hiring based on virtue," he says. "With the right virtue, we can train for the right skill set. Today, we have quite a young team from different backgrounds. And we started building a culture around what we believe will bring the most value to our customers."
COMMISSIONING REMOTELY DURING COVID-19
Commissioning began during the early stages of COVID-19. "Our trainer, Heikki, had to leave early in a rush before the 5-week national lockdown. Since then, we have not had any support on site. Still, my team has ramped up production without too many issues, which is a good testament to the stability of the FC furnaces," David says.
AGP went on to work remotely on some minor adjustments with Finland during the start-up phase. "In all, we did quite well," he confirms.
BUILDING A FUTURE OF STABILITY
The next two years will be about building stability in the business. A startup takes a huge amount of effort. So, David plans to focus on cementing the processes and procedures, creating value for their customers through repeatable quality and services.
"If we do that right, then we'll be able to move forward. Demand in New Zealand is relatively strong and building activity is robust. But you still need to produce a good quality product repeatedly – and then hopefully this will earn you future business," David says.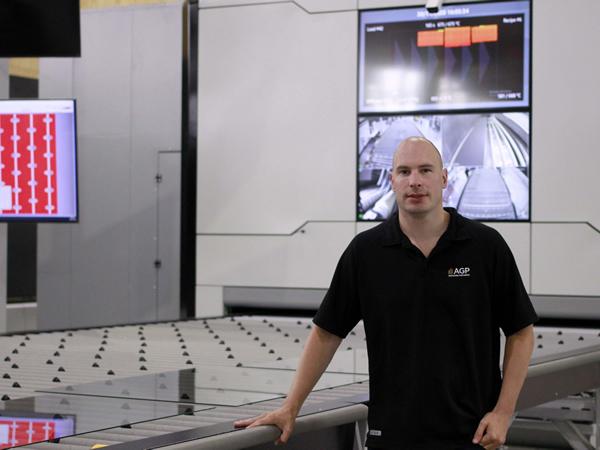 600
450
glaston.net
2020-12-03T08:00:00
AGP in New Zealand invests in two Glaston FC furnaces
glassonweb.com