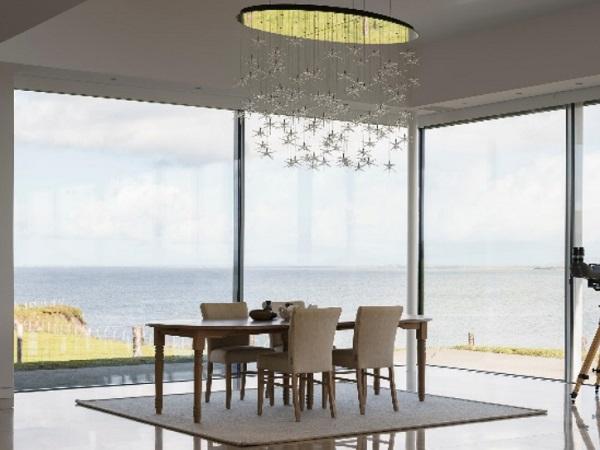 What is the acoustic comfort?
Acoustic comfort is an essential need for the well-being of people. An acoustically comfortable environment does not present any external noise, allowing concentration on daily activities.
Architecture and acoustic insulation.
Acoustic insulation must be taken into account in every design project, identifying possible sources of noise inside or outside the buildings. It is essential to ensure proper sound insulation selecting sound-absorbing materials and systems able to reduce noise pollution.
Glass is an effective barrier against external noise, allowing people to live in a quiet environment. It reduces the harmful effects of noise and it is particularly effective in buildings near roads, railway stations and airports.
STRATO ® EVA laminated glass: acoustic insulation, safety and design.
Laminated glass plays an essential role in optimizing acoustic insulation compared to non-laminated glasses.
STRATO ® EVA interlayers are 100% made in Italy products with excellent acoustic performance. STRATO ® EVA laminated glasses offer a double advantage: a better insulation of buildings from external noise and containment of sound waves from the inside out.
Moreover, STRATO ® EVA laminated glass guarantees high level of security. It offers resistance and protection, even against heavy impacts.
The laminated structure is not weakened even in case of glass breakage, thus preserving the stability and safety of the product.
In addition, the wide range of STRATO ® EVA interlayers offers multiple design opportunities. For instance, a special merit goes to STRATO ® EVA COLOUR range, that provides high acoustic insulation, safety properties and the possibility to customize buildings with a glamour contemporary style.
STRATO ® EVA acoustic insulation: certified laboratory analysis.
An external laboratory has certified levels of acoustic insulations provided by a STRATO ® EVA laminated glass, according to the following standards:
EN ISO 10140-1:2016 Acoustics. Laboratory measurements of the sound insulation of building elements
EN ISO 10140-2:2012 Measurements of the sound insulation of building elements
EN ISO 717-1:2013 Assessments of sound insulation in buildings and its elements
Tests provided a classification of the acoustic performance of different thickness of STRATO® EVA laminated glasses. The results confirmed outstanding levels of sound insulation, even in case of STRATO® EVA laminated thinner glasses.
STRATO ® EVA Carbon free version.
STRATO ® Carbon Free is the highly innovative new product range of interlayers manufactured in Italy through an entirely sustainable raw material supply chain and eco-friendly production process.
In 2022 STRATO ® achieved the ISCC+ certification (International Sustainability & Carbon Certification), thanks to STRATO ® proves itself to be an innovative and ever-growing brand, committed every day to guarantee premium quality standards.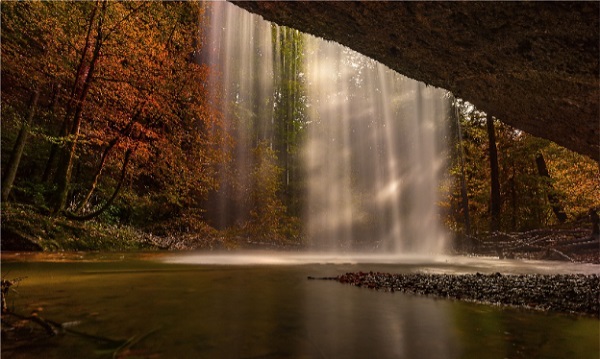 Topics.
STRATO ® EVA laminated glass offers excellent acoustic insulation, high level of security and aesthetic opportunities
STRATO ® EVA can be combined with different thickness of glass, without compromising acoustic comfort and security of the surface
STRATO ® EVA range is also available in carbon free version
Satinal SpA has been the first EVA film production site in Italy, a reference point in Europe for the supply of 100% made in Italy STRATO® EVA interlayers.
The application of STRATO® EVA film is a process requiring great precision for the applied temperatures and cycle times. The quality controls, which are carried out in Satinal's R&D Lab, aim to guarantee perfect adhesion of the material to the glass surface. The deep experience acquired by Satinal in the treatment of EVA-based materials is essential to master its potential applications and fully exploit their characteristics.
Contacts:
E. info@satinal.it
S. www.satinal.it
T. +39 031 870573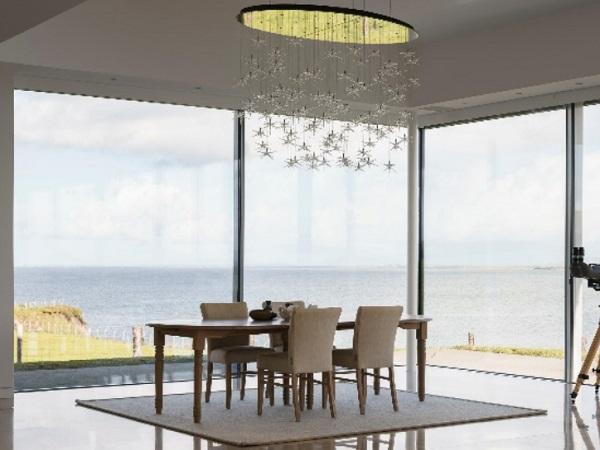 600
450
SATINAL SPA
2023-05-11T07:30:00
STRATO ® EVA Interlayers: noise reduction, safety and aesthetics
glassonweb.com