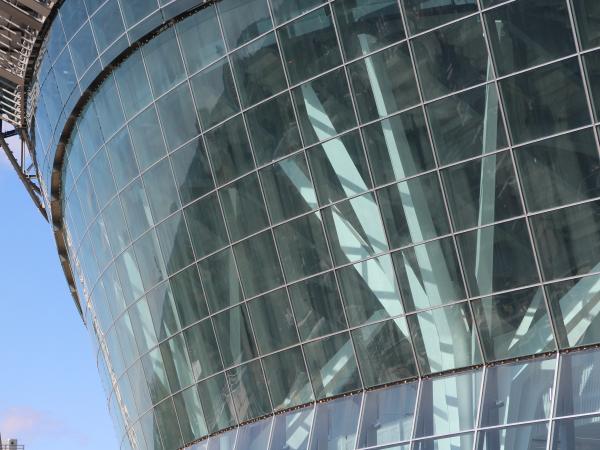 Providing project flexibility and design durability advantages for architects and glass laminators
Eastman, manufacturer of Saflex™ PVB for architectural applications, is pleased to announce that laminated glass comprised of Saflex Structural (DG) interlayer has received French national approval. 
Previously, specialty interlayers needed for glass thickness reduction could not be used in French building architecture. This was true even for interlayer properties not used for structural glass design. This has recently changed, and Saflex Structural (DG) interlayer has received French national approval (Document Technique d'Application or DTA).  
While Stiff PVB interlayers for laminated glass have been used in the European architectural market for nearly a decade, approval and use in France have been elusive due to additional qualifications required to effectively use nonstandard interlayer products in glass design. Saflex Structural is the only stiff PVB interlayer approved for use in France. The approval is based on rigorous testing of structural, safety and durability aspects by the Scientific and Technical Center for Buildings. In addition, Saflex Structural is registered with the French certification body CEKAL. 
"Glass is an essential design element in architecture. Endorsement by the French Scientific and Technical Center for Buildings (Centre Scientifique et Technique du Bâtiment; CSTB) of laminated glass comprised of our Saflex Structural PVB interlayer is advantageous for French architects, facade engineers and glass laminators," said Oliver Osborne, commercial director of AMI architecture with Eastman. "Now, they will have more freedom and product options for creating sustainable design." 
The approval allows the design and use of laminated safety glass using Saflex Structural as an interlayer, considering the enhanced mechanical properties of the interlayer. For structural glass design, interlayer modulus alues are provided for a number of load scenarios, providing the facade engineer more architectural flexibility and a wider range of options. An example is embodied carbon reduction for sustainable construction. Reducing glass thickness in laminated glass can help reduce the embodied carbon of a facade, and glass thickness reduction in laminated safety glass is enabled by special stiff or structural interlayers such as Saflex Structural. 
The Document Technique D'Application for Saflex Structural can be found at https://www.ccfat.fr/. 
Saflex Structural (DG) interlayer is a tough, resilient film produced from plasticized polyvinyl butyral for structural glazing. It is designed specifically for applications requiring superior structural capacity, higher uniform load capacity, increased interlayer rigidity and high glass adhesion. That makes it ideal for larger glass and structural applications like railings, glass fins or glass floors. Saflex Structural can keep glass intact at high and low temperatures, even after impact and under load.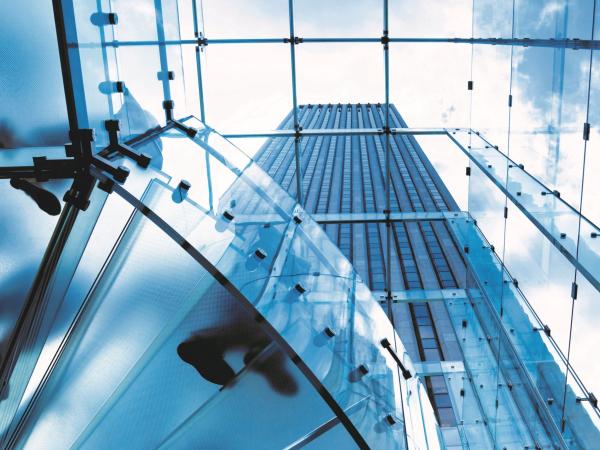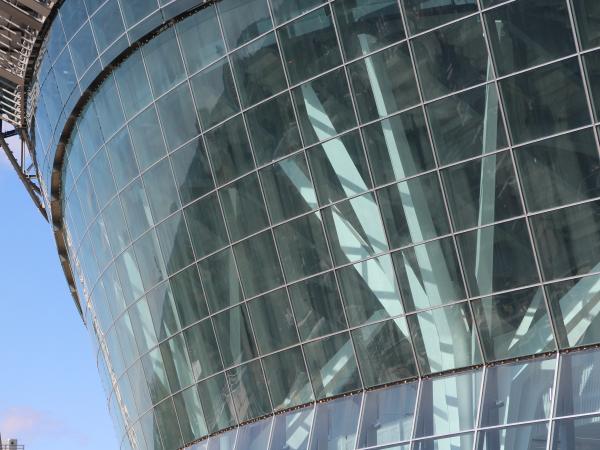 600
450
Eastman
2023-05-22T11:00:00
Saflex™ Structural PVB receives French national approval
glassonweb.com