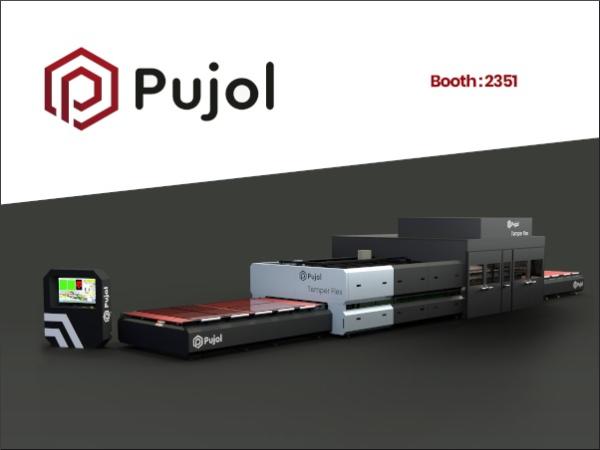 Photo source
Hornos Industriales Pujol
Pujol and De Gorter team, (exclusive USA distributor for Pujol Group products) are proud to welcome visitors at Booth 2351
During the three days of the show, visitors will have the opportunity to learn in-depth about the range of laminating ovens including the successful Pujol 100 or Pujol LAM-PRO, but also the latest development from Pujol, the glass tempering oven. TEMPER FLEX, is a solution designed and thought for the professional. Manufactured with the latest technology and materials that make it a highly flexible production oven that allows the manufacture of tempered glass with excellent planimetry and without anisotropy at a low production cost and with low maintenance costs.
It will be also an excellent opportunity to check the exceptional performances of AB-AR, the structural interlayer developed by EVALAM, to enhance post-breakage security when using tempered glass. AB-AR boasts outstanding mechanical resistance, especially in environments exceeding 50°C. The visitors will also meet EVALAM Visual an EVA developed for lamination experts looking for a product with high added value. It is the ideal lamination solution when optics and durability are essentials, Excellent performance as it has incomparable transparency, high adhesive strength, superb acoustic insulation, and a crosslinking index like no other on the market.
i-ON by Pujol, a brand belonging to Pujol, will show its PDCL solutions. The Laminated PDLC of i-ON by Pujol solution is suitable for a wide range of applications, both architectural and decorative, and allows it to be fully integrated into automated systems, as well as be controlled through a remote, smartphone, or tablet.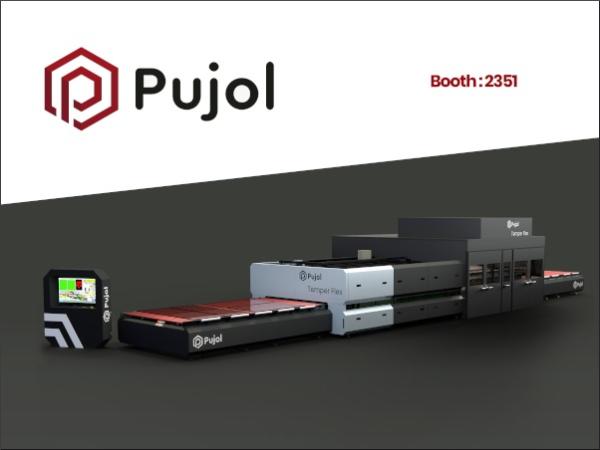 600
450
Hornos Industriales Pujol
2023-10-30T10:40:00
Pujol participates in GlassBuild America 2023
glassonweb.com