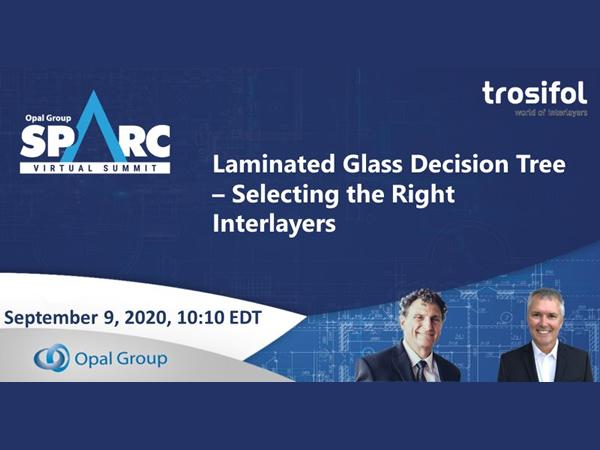 Photo source
Trosifol/Kuraray
Do you know how to select the right interlayer for your next project? Mark Jacobson and Ron Hull will explain the Decision Tree at SPARC virtual summit.
COVID-19 has disrupted the AEC and specifications community in so many ways. As we continue to learn more about the virus and its impact on buildings and its spaces, the time to collaborate on best practices and share innovative products is now.
Opal Group SpArc is providing an online forum for enlightening presentations and informative meetings in a safe and productive environment. We understand the need to connect with colleagues and business partners to collaborate and learn new ideas. We've created an online Summit where you can continue to conduct business, earn credits and have virtual face-to-face time with industry folks.
Our goal is to deliver an experience that is engaging and highly participatory through a virtual summit focused around design and construction in a COVID-19 world. We are providing a platform to connect with industry from around the country to learn more about innovative products and new ideas for design and specification writing. Share your stories and collaborate in creative problem-solving to tackle issues we are all facing in light of the pandemic.
Earn up to 6 credits!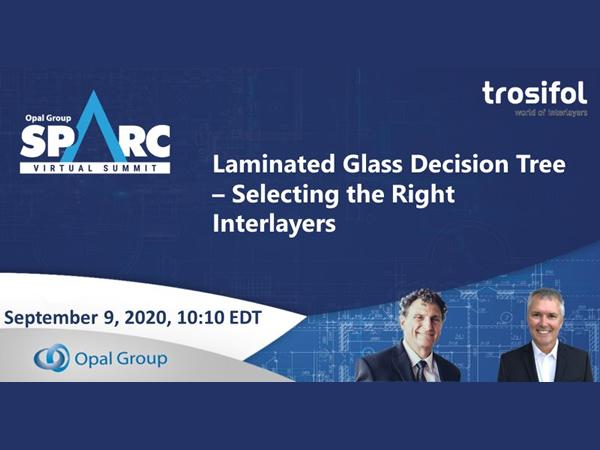 600
450
opalgroup.net
2020-08-28T08:56:09
Mark Jacobson and Ron Hull at SpArc Virtual Summit: Laminated Glass Decision Tree - Selecting the Right Interlayers
glassonweb.com