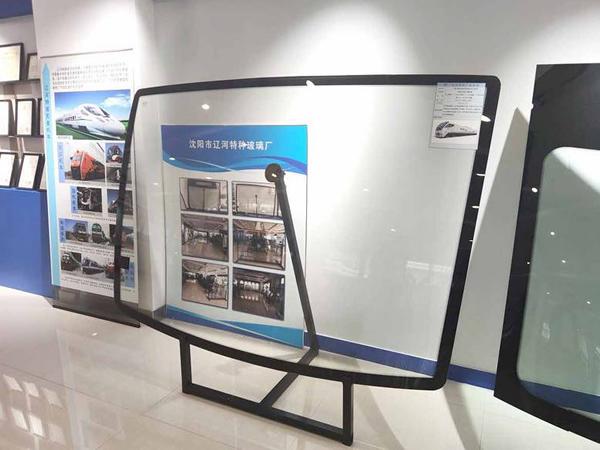 Photo source
© LHSG China
Because Trosifol® Spallshield® CPET laminates are glass/plastic composites, they combine the best features of glass with those of plastic, resulting in glazing, which is very lightweight, thin and strong.
Occupant protection is both a functional and ethical prerequisite in many glazing applications. Very few materials offer the performance and longevity of Trosifol® Spallshield® CPET, which is why it is seen in security and transportation applications around the world – in architecture, vehicles and railway rolling stock.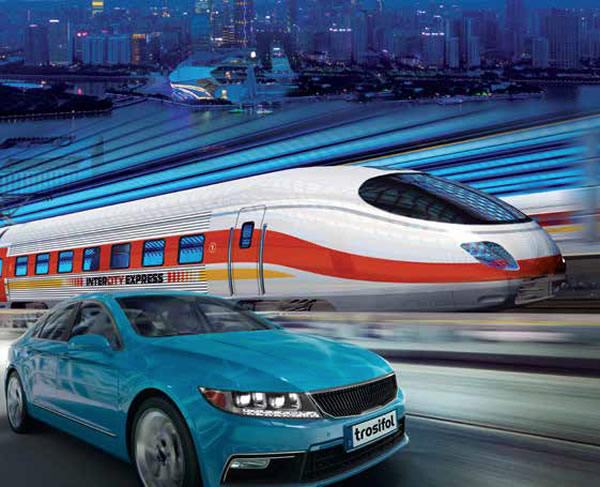 Originally developed in answer to the need for antilacerative or 'friendly' windshields in the automotive segment – and subsequently used by GM on 300,000 toptier cars in 1986 through 1988 – Trosifol® Spallshield® CPET is a two-layer composite structure comprising polyester (PET) film and hard-coat, which provides an inner shield that helps to protect occupants from glass spalling and lacerations.
This film is highly durable, chemically resistant, and virtually indistinguishable from glass. Because these laminates are glass/plastic composites, they combine the best features of glass with those of plastic, resulting in glazing, which is very lightweight, thin and strong.
Panel fabrication uses a standard lamination process, where Trosifol® Spallshield® CPET is laminated to a ply of PVB interlayer. As a result, the final panels also feature the enhanced functional characteristics bestowed by PVB, including post-breakage glass retention, enhanced safety from accidental impacts, long-term durability and excellent optical visibility.
One company with a broad experience of anti-spall applications is Prelco Group, which for 65 years has been designing and manufacturing innovative glazing and window solutions for commercial and institutional buildings, high-rise apartment buildings and vehicles; for both private and public sectors, including mass transit and defense.
According to Patricia McLean, Vice-President of Industrial Sales at Prelco: "One application that highlights the industry's requirements for driver protection using a film composite is from the Montreal inter-city transit system STM (Société de transport de Montréal). The technical specification for its new subway windscreens – in cars designed and built by Bombardier – defines a custom impact requirement, the pass/fail criteria for which is that there shall be no penetration through the inner surface of the windshield by either the object striking the windscreen or any resulting glass fragments (spall).

"Toronto's Commuter Train (GO-Transit Bi-Level Enhanced vehicle), also built by Bombardier, saw recent redevelopment too," McLean continues, "with a small square windscreen being replaced by a much larger, Spallshield® equipped panel, which not only give the drivers a much better field of view, but also makes the trains look sleeker and more contemporary. In both instances the screens meet the U.S. Federal Railroad Administration's 49 CFR Part 223 safety glazing standards for locomotives, passenger cars and cabooses.
Spall protection is incredibly important as almost all transit authorities nowadays show in their Code of Ethics their high consideration for the health and safety of their operators (drivers). Even for glass that fully meets the current standards and regulations, impacts superior to those of the standards can happen and create such damage to the glass that a person could permanently lose their sight. Trosifol® Spallshield® CPET considerably reduces this threat by providing extra protection for the operators, helping them to feel safe from objects, large and small that could enter the vehicle through the windshield."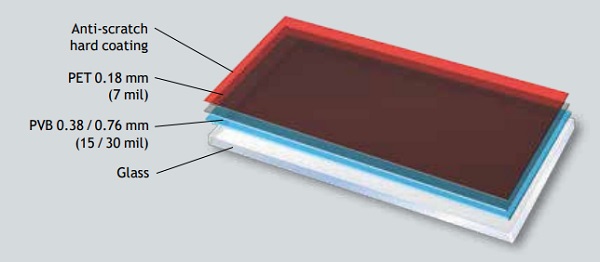 Laminates with a film composite offer designers and fabricators the flexibility to reduce weight and meet a range of other functional challenges. "A polycarbonate inner layer laminated to the glass is one alternative," McLean explains, "but polycarbonate doesn't have the same coefficient of expansion as the glass and is prone to delamination. This is not the case with the CPET material used in Trosifol® Spallshield® CPET. Some users may decide to use a removable anti-graffiti film, to act as a spall protection, but we don't recommend this practice as these films are designed to be removed and are not expected to have a long lifetime. In addition, these types of film are often installed in the field and can trap dust and debris that can impair the driver's vision.
We were able to track back the use of this product to 2001 according to Prelco's records but it may very well go back further. Our records show that transit authorities such as New York City Transit and SEPTA have used our products with Spallshield® since at least 2004, without reporting any issues whatsoever. It has been the same for major locomotive manufacturers and Class I railroads."
Demand for Spallshield's® anti-lacerative performance in railcars is global. Chinese rail firms also specify its use in their rolling stock, to adhere to national rail standards. According to Mr. Jin Sun, Technical Manager at Zhengzhou Railway Equipment Manufacturing Co., Ltd Glass branch: "Its main application is in subways and light railways, at running speeds up to 160 km/h (100 mph)." Trosifol® Technical Service Manager George Zhou, adds: "Our customers in China have used Trosifol® Spallshield® CPET for more than 10 years, and have never considered changing their choice due to our application quality and its functional performance."
Mr. Qianshuo Ren, Executive Director at Shenyang Liaohe Special glass offers the same plaudits for the same type of applications with its customers, which include the Changchun Railway Vehicle Company and customers in Australia. In both instances, the material's high stiffness, abrasion performance and lamination process make it suitable from a functional and standards perspective.
The global deployment of anti-spall films is becoming greater, as national and international rail standards adapt and undertake due diligence to include more effective safety and protection measures. Indeed, according to Oriol Sierra, from Bombardier – one of the world's largest rolling stock suppliers – the deployment of CPET film across Bombardier's fleet is widespread. "Recent contracts that exploit anti-spall films include the Regio 2N trains in France, the C30 Metro models used in Stockholm, New York's R179 subway and San Francisco's BART. The films are also used on our TWINDEXX Vario and Express variants."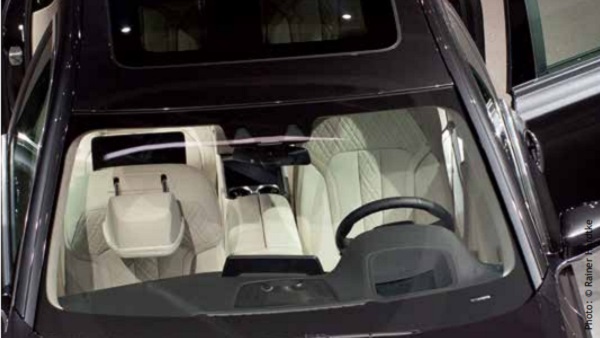 "Its durable hard coat and high abrasion resistance are key facets in the capability of a laminate with a film composite," explains Jennifer Schneider, Trosifol's Structural and Security Glazing Segment Manager. "In fact, the hard coat acts like another lite of glass, which is what enables engineers to reduce weight in their designs. The material is also chemically resistant to most solvents, including methanol, acetone and methylene chloride, which is an important feature of any product regularly exposed to the general population, in terms of cleaning and graffiti-removal requirements. It also offers excellent weathering characteristics, both accelerated and natural.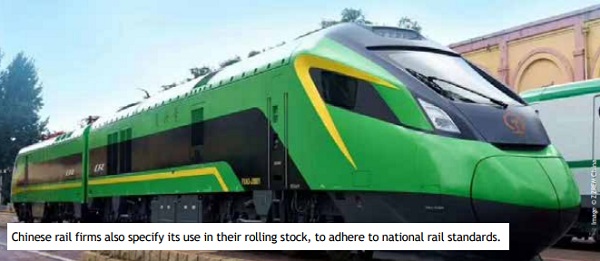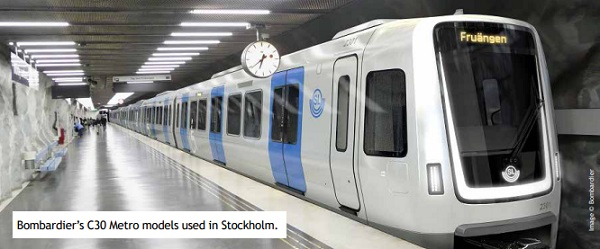 Its primary functional characteristic – to prevent spalling – also sees its use in other application", Schneider elaborates. "One of its very first uses was for hurricane applications. Indeed, the Islamorada Fish Company in Fort Lauderdale still has its original Spallshield® equipped windows… fully intact and looking as good as they were, when first installed. The 45/7 (1.14 mm (45 mil) PVB with 0.18 mm (7-mil) Trosifol® Spallshield® CPET film) product was actually the first commercial product to pass the Dade County hurricane impact and cycling test!
In addition to instances bought about by extremes of weather," Schneider adds, "Spallshield® is also an important feature of many bullet proof and bomb-blast applications, such as those seen in government, civil and military infrastructure and up-armored vehicles. There are alternatives on the market, but across all of its primary application, no product comes close to this product's performance, longevity, resilience and compatibility."
Since its introduction, Trosifol® Spallshield® CPET has grown from a relatively niche product into one that has turned into a pre-requisite for many industries, especially rail. Its physical protection capabilities are matched by its functional attributes, giving engineers not only peace of mind that they are delivering the best possible occupant protection, but also the knowledge that they are saving weight, increasing strength and boosting long-term aesthetic appearance. As markets evolve, so do standards, and Spallshield® is set to become commonplace in multiple glazing applications.
Trosifol is the global leader in PVB and ionoplast interlayers for laminated safety glass in the architectural segment. With the broadest product portfolio Trosifol offers outstanding solutions:
Structural: Trosifol® Extra Stiff PVB and SentryGlas® ionoplast interlayer
Acoustic: Trosifol® SC Monolayer and Multilayer for sound insulation
UV Control: from full UV protection to natural UV transmission
UltraClear: lowest Yellowness Index in industry
Decorative & Design: black & white & colored interlayers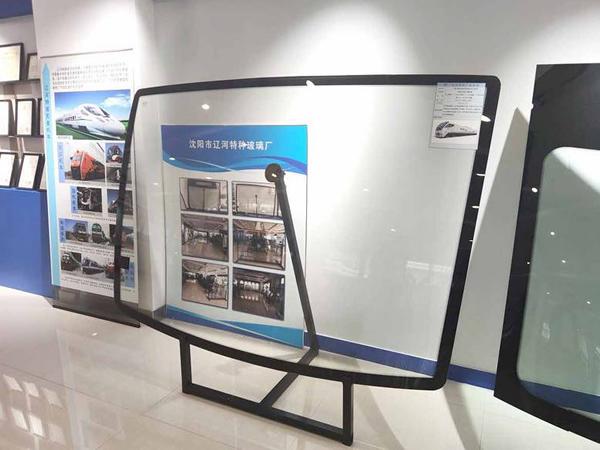 600
450
www.trosifol.com
2021-02-05T11:00:00
Trosifol® Spallshield® CPET in a class of its own
glassonweb.com