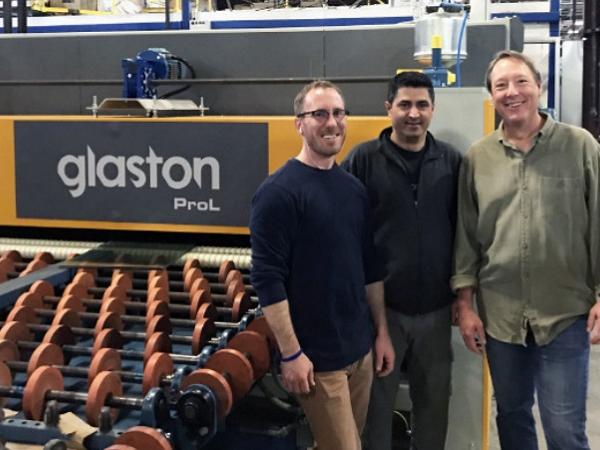 Photo source
www.glaston.net
Tristar Glass improves quality and minimizes remakes.
"I was very impressed at how quickly we were able to install the new ProL-zone upgrade on our existing lamination line – only 3.5 days – and I've been equally impressed with the high-quality output," says Rob Carlson, Mechanical Engineer at Tristar Glass, Inc.'s Tulsa, Oklahoma facility. "Glaston's convection technology has exceeded every expectation. The system really does work as well as they said it would – maybe even better!"
Tristar Glass has been a long-time Glaston customer with its tempering furnaces at three of the company's locations in Tulsa, as well as Houston and Dallas, Texas.
"With Glaston's tempering furnace, we were looking to minimize distortion and roller wave for our laminated glass. The FC500's convection technology heats the glass evenly, making extremely flat glass. At the same time, it reduces cycle times and allows higher throughput," Rob explains.
"We had been looking at various lamination line options but decided at the GlassBuild show in August 2017 to go with Glaston's ProL-zone to replace our existing lamination line from another manufacturer.
Essentially, we upgraded the oven and nip section, while leaving the rest of the line in place."
BENEFITS OF CONVECTION
The new configuration has a smaller footprint. And the design, with two oven sections and one roll nip in between, significantly reduces the overall cost.
"There have been many other benefits as well," Rob goes on. "We spent a large amount of time and money with our old system replacing the infrared bulbs needed to heat the glass. We also struggled with laminating Low-E coatings. Low-E does a great job of reflecting infrared energy. So we were always overcompensating to get more heat on the top Low-E surface, which inevitably resulted in uneven heating and trapped bubbles."
"Glaston's convection technology doesn't care about the type of glass. All you need to set is the height of the nip roller and the Glaston computer automatically sets the roller speed. It's extremely simple to operate – as the only thing you need to monitor is the glass exit temperature which is displayed in large numbers on the control panel," he says.
MINIMIZED ENERGY USE AND REMAKES
Rob and his team were worried at first that the ProL-zone was running at slower speeds than the infrared technology line. "Instead, we have seen a big reduction in remakes, thanks to the high quality that the new line produces. This also helps us reduce lead times."
"And energy savings with the new oven has been phenomenal. With our old line, we were running at 350 amps, whereas we're now down to 44 amps with our new one," Rob says.
RUNNING IN LESS THAN A WEEK
"The rest of the installation process was simply awesome!" Rob exclaims. "We shut down on Thursday, February 22, 2018, and took the old machine out. On Friday, we ran the wiring. Saturday was reserved for wiring and mechanical work. On Sunday during testing, we realized the circuit board was fried – and there was nothing we could do that day to get a new one."
On Monday morning, Rob got a special driver to bring up a new board from Dallas, over a four-hour car trip. By 6 pm, the card arrived. And Hamed Tabatabaei from Glaston programmed late into the evening. By Tuesday morning, the oven was operating so well that Tristar immediately started running actual production.
ZERO GLASS DEFECTS IN THE ENTIRE BATCH
With laminated glass, you don't really know the quality right away, because the glass is not clear until it runs through the autoclave.
Right after the glass started to come out, a special glass expert was visiting Tristar Glass to check the new product quality and oven productivity for an acceptance test. With an infrared thermometer in his hands, the visitor checked most of the products and the number of defects he found was zero. When measuring the temperature variance of 3,000 mm glass from the leading to the trailing edge as it left the oven, a difference of only 1 °C was recorded. He was amazed.
"Hamed stayed until Thursday, March 1, but all was working perfectly," Rob says. "He really devoted himself fully to doing a great job for us – and I would say the success can be directly credited to him. He was so knowledgeable about any problem and had a solution for everything."
CAN PROL-ZONE DO EVERYTHING?
"We were expecting more of a learning curve, but that wasn't the case. Earlier, everyone was always consulting lists for the settings. Now you just measure the glass thickness and punch it in. The machine automatically sets the speed and gap to squeeze out air in the glass."
"We're still in the process of testing many different combinations of Low-E glass, running silkscreen patterns and other demanding types of glass before we can say if ProL-zone can do everything," Rob says.
"But so far, it's been really great!" he sums up. "We've been talking for months about how we'll soon be able to do more with the upgrade. So far, we've been trying different combinations, and the machine can do all. In just a few short weeks, it's already proven to be a good purchase for us."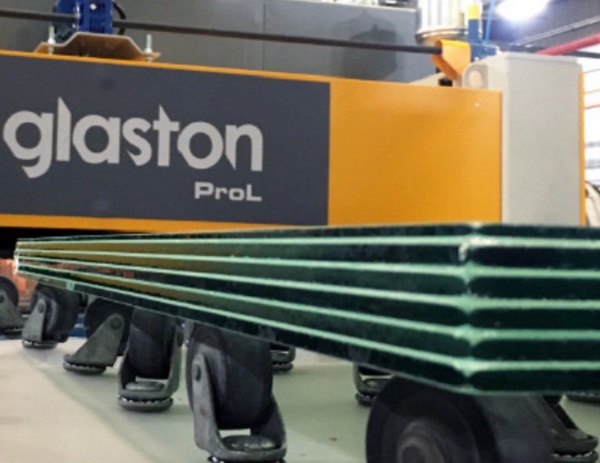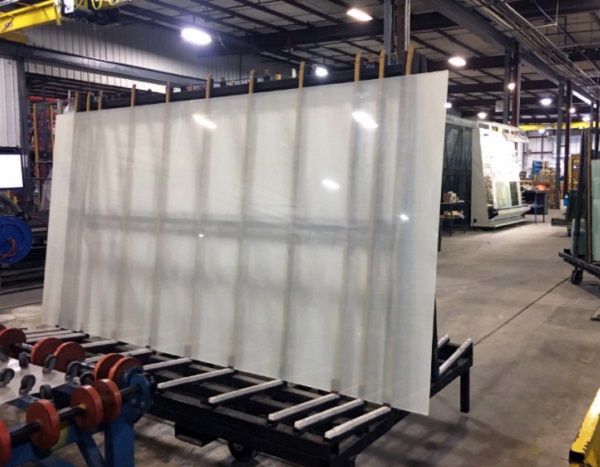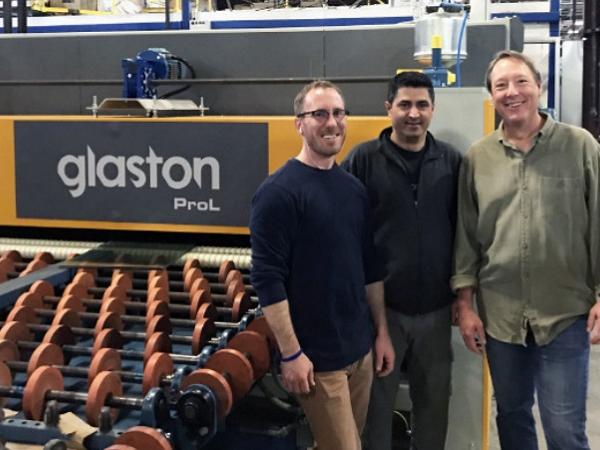 600
450
www.glaston.net
2018-06-18T09:24:58
Taking lamination to new levels with Glaston ProL-zone upgrade
glassonweb.com