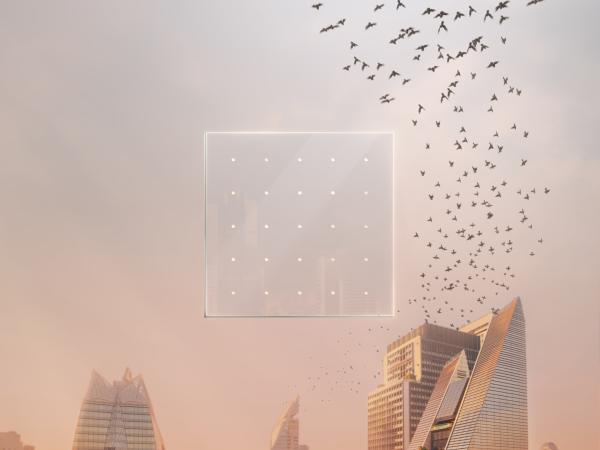 New color options, sizes and applications protect birds without compromising views.
Birds are crucial to biodiversity and a healthy ecosystem, but every year, more than a billion die when they collide with glass structures.
To create a more bird-friendly environment, Eastman has launched an extended portfolio of options for Saflex™ FlySafe™ 3D polyvinyl butyral (PVB) interlayers for laminated glass. The additions give architects and designers more ways to protect birds and comply with new construction regulations without compromising aesthetics.
Eastman now offers Saflex FlySafe 3D in more effective options for building facades with two different sequin sizes, 6 mm (0.24 in.) and 9 mm (0.35 in.) in diameter, with two color options of silver matte and shiny. In addition, FlySafe 3D can be configured with a 9-mm shiny sequin for both the interior and exterior sides, which is ideal for noise protection walls. The full Saflex FlySafe 3D portfolio allows designers to choose the best fitting bird protection to bring their stunning designs to life with ease.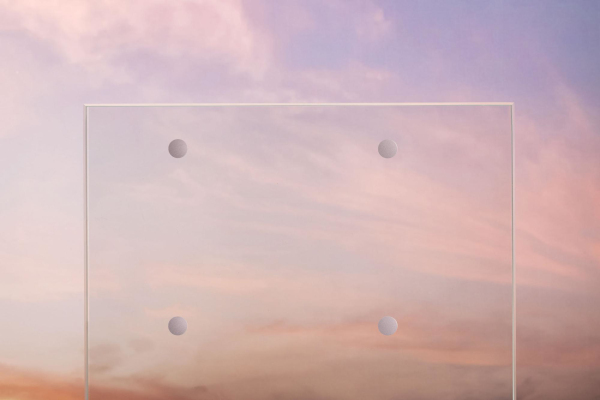 "The Saflex FlySafe 3D portfolio will show designers, architects and facade engineers that it's possible to have the best of both worlds — a bird-friendly building that's also beautifully aesthetic," said Oliver Osborne, commercial director of AMI architecture with Eastman.  
In cooperation with Collision Laboratories in Hohenau-Ringelsdorf, Austria, the full FlySafe 3D portfolio has been tested using flight tunnels which demonstrate that it is highly effective* in mitigating bird collisions. Saflex FlySafe 3D 9-mm sequins have tested highly effective at 9% approaches* with less than 1% of the glass area covered. The 6-mm sequins have an effectiveness of 13%* with less than 0.5% glass area covered.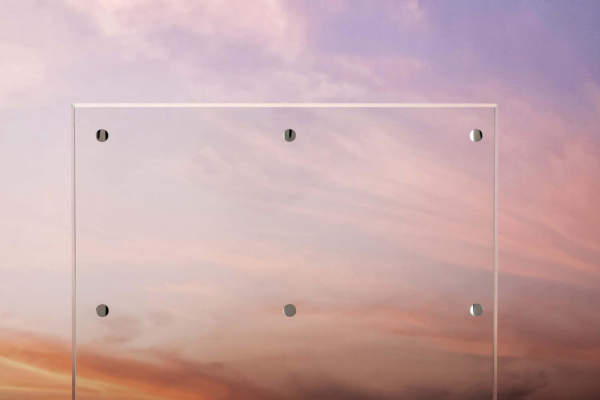 FlySafe 3D PVB interlayers can be combined with selective coatings and other Saflex products to add greater security, stability, acoustic control, solar control and protection from harmful UV rays. The interlayers can also be used effectively as the inboard or outboard laminate of an insulated glass unit.
Since its release in 2022, the original Saflex FlySafe 3D 9-mm shiny sequin has won the Best of Products award for building materials in the glass category from The Architect's Newspaper and was named the jury winner of the 2022 Architizer's A+Awards in the Positive Impact category. Additionally, it has already been specified in building projects worldwide.
To learn more about the benefits and options of Saflex FlySafe 3D interlayers, visit saflex.com/flysafe. 
*Percent approaches can vary for each product, depending on sequin size and laminate position. The sequins are separated on all sides by no more than 90 mm. Please check the specific product for more details.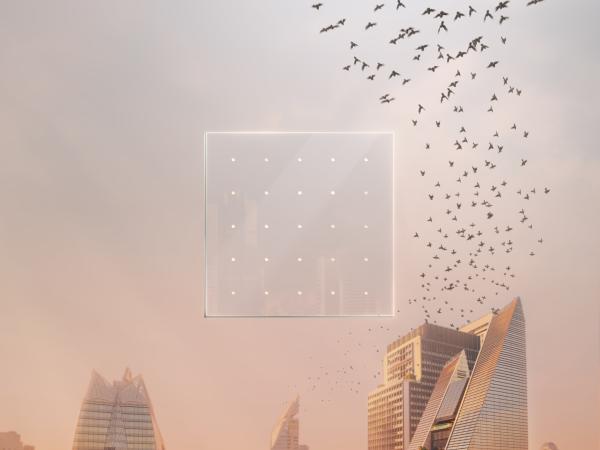 600
450
Eastman
2023-07-18T07:00:00
Eastman Saflex™ FlySafe™ 3D PVB interlayers expand portfolio of bird-friendly solutions
glassonweb.com