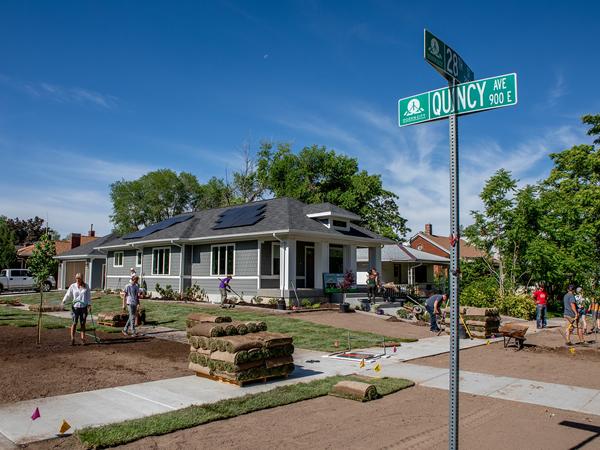 Photo source
www.vitroglazings.com
Advanced solar control glazings help reduce energy costs in team's net-zero-energy home.
Vitro Architectural Glass (formerly PPG Glass) announced that it donated windows made with SOLARBAN® 70 solar control, low-emissivity (low-e) glass to a team of students from Weber State University (WSU), which constructed a net-zero-energy home for the U.S. Department of Energy's 2020 Solar Decathlon®.
The school's team chose Solarban 70 glass after researching its benefits and determining that its cost-saving features and increased efficiency would offer the best solution for meeting the project's budget and energy-efficiency demands.
"It was important to us to make our selections as practical as possible for other homeowners to adopt on their new construction or window replacement projects," said Jeremy Farner, a professor of building design and construction at WSU, who guided the team. "Working with our window supplier, we determined that Solarban 70 glass was the best solution to achieve that goal."
Focused on managing "true cost of home ownership," Weber State's prototype home was designed to nearly eliminate energy bills for occupants. Solarban 70 low-e glass helps cut energy costs by transmitting high levels of daylight into a home, which limits the need for artificial lighting, and by blocking the sun's solar energy to reduce air-conditioning load.
A standard ¾-inch residential insulating glass unit (IGU) with Solarban® 70 glass and conventional clear glass offers visible light transmittance (VLT) of 63% and a solar heat gain coefficient (SHGC) of 0.27, meaning the glass keeps more than 70% of the sun's heat energy from entering a building. Lighting and temperature control are two of the largest energy consumers in a home.
The windows for the WSU project, which were placed in the main room, basement and garage, were supplied by AMSCO Windows in Salt Lake City. The home's construction was completed earlier this year and it was opened for public tours in the university's hometown of Ogden, Utah this summer. The residence is now for sale.
Since 2002, the U.S. Department of Energy Solar Decathlon® has hosted 10 contests open to collegiate student teams that design and build highly efficient buildings powered by renewables and solar technology, while optimizing for key considerations including affordability, resilience and occupant health.
To learn more about Solarban® 70 solar control, low-e glass or order sample kits, visit vitroglazings.com/products/low-e-glass/solarban-70-glass/ or call 1-855-VTRO-GLS (887-6457).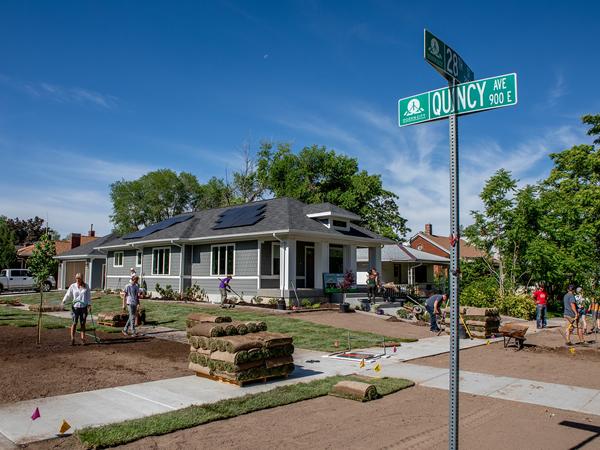 600
450
www.vitroglazings.com
2020-10-12T07:43:42
Vitro donates SOLARBAN 70 glass to Weber State's Solar Decathlon team
glassonweb.com