Visit Turomas in Hall 15 / Stand A22
The most innovative trade fair for the glass industry will open its doors to visitors from all over the world from 20 to 23 September 2022 at the Düsseldorf Exhibition Centre.
1,276 exhibitors from 50 countries will showcase the latest developments and innovative solutions in glass production, processing technologies and new products. And since 2022 is the International Year of Glass, GLASSTEC 2022 promises to be very special. TUROMAS will be there, as always, and awaits you in Hall 15 / Stand A22 to present all the latest innovations and solutions developed on site. In addition to the machinery on display, TUROMAS is taking a further step into the digital age with a new virtual reality area where visitors will have the opportunity to participate in a unique experience and be transported in just a few minutes to a highly automated installation in a matter of seconds.
At the same time, TUROMAS Software will be presented, a range of applications whose purpose is to offer a comprehensive solution for the management of storage, loading and cutting of flat glass. Today it has a production area of 26,000 square metres dedicated to the manufacture of laminated and insulating glass for both residential and commercial applications in a wide variety of dimensions. It has a team of 125 people and a network of distributors covering the whole of Europe. For the next few years, the company has planned an expansion plan to increase its production capacity by more than 30,000 square metres.
The machinery on display in the TUROMAS space will consist of: SR-06, Rack Shuttle storage system for jumbo glass. RUBI 406VA: More automation, more flexibility, more space. ACR- Advanced Coating Removal for EasyPro Glass LAM 304 Laminated Glass Cutting Table TUROMAS Software
SR-06 Rack Shuttle System for Jumbo glass.
Storage and loading system for glass up to 6 metres long, capable of working with any type of coating and thicknesses from 1.8 mm to 25 mm. The shuttle transports the fully loaded trestles without stopping between two positions, significantly reducing the cycle time. These systems are particularly notable for their modular construction, which allows them to grow as the company grows, and for their almost unlimited capacity to adapt to the size and distribution of the space, by spotting the columns and even working between different warehouses.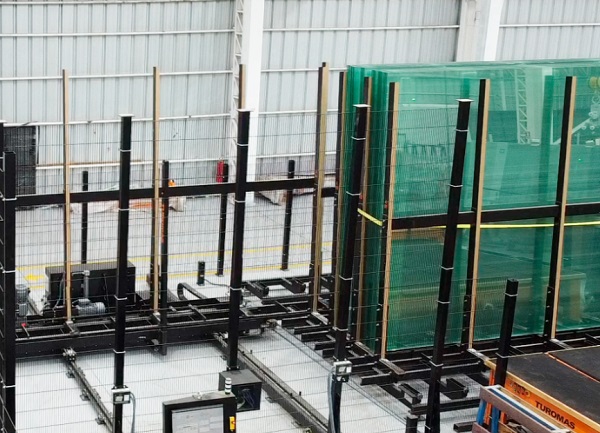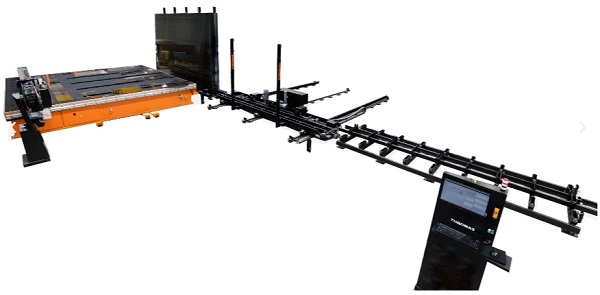 RUBI 406VA. More automation, more flexibility, more space.
Alongside the SR-06 system will be RUBI 406VA, the first stand-alone cutting table incorporating a 6-metre cutting bridge. Its innovative design allows the automatic loading, cutting and evacuation of jumbo glass, ensuring maximum productivity and automation in the smallest possible space. The automatic loader is integrated into the structure of the cutting table itself, allowing loading directly from the SR-06's trestle. Optimising processes in just 35m², generating a great economic and logistical benefit for the customer.
The RUBI 406VA includes new, stronger, more reliable and faster loading arms that incorporate a new instant separation system that eliminates the problems associated with the process of separating sheets of glass. With this new design, loading speed and time are significantly improved, reducing loading time to a minimum without compromising safety in any way. The cutting bridge has been specially designed by the TUROMAS engineering team and is made of extruded aluminium, a lightweight material that allows for greater speed and acceleration.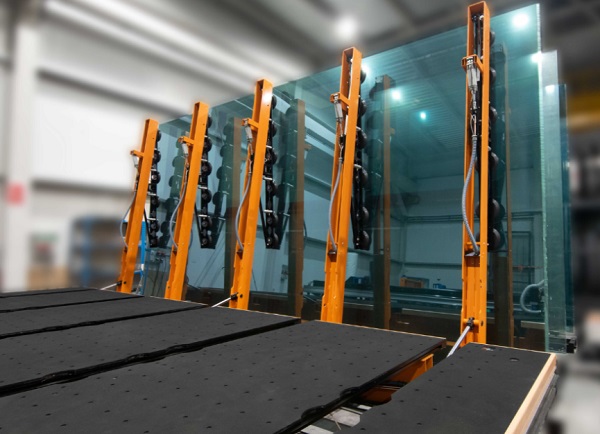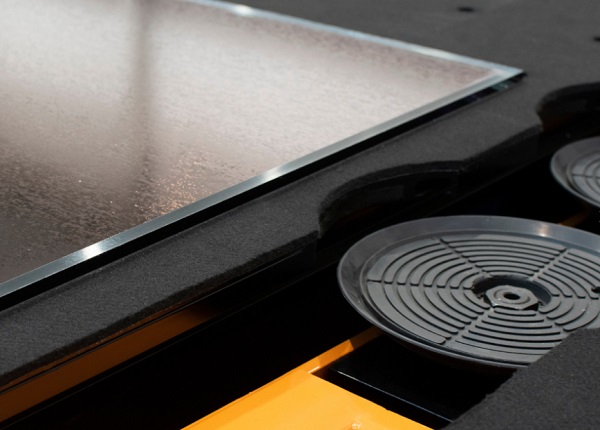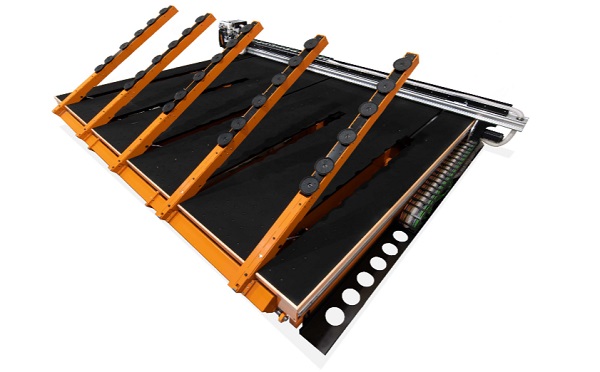 ACR- Advanced Coating Removal para vidrio EasyPro
TUROMAS launches ACR, Advanced Coating Removal, a new generation of pickling system capable of meeting the needs of today's market: maximum quality in a wide range of coatings. It incorporates patented innovations that improve the glass stripping process, such as the Advanced Cooling System or the two-stage stripping system that prevents the edges of the protective layer from peeling off. In addition, the equipment incorporates a high-flow three-phase hoover for the collection of residues, thus eliminating them completely from the surface.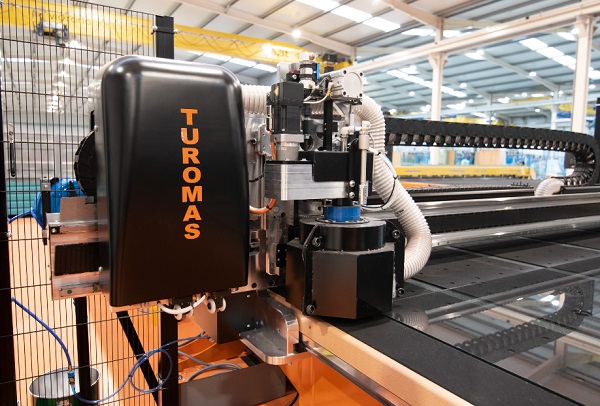 LAM 304 Laminated glass cutting table
In combination with the RUBI 406VA, a cutting table for laminated glass model LAM 304 will be presented, forming a mixed line capable of processing both types of glass. The LAM304 is a cutting solution for laminated glass focused on companies looking for a versatile machine that provides high quality and performance. Thanks to its compact design, the line can cut a dimension of 3700mm and a glass thickness of up to 10+10mm.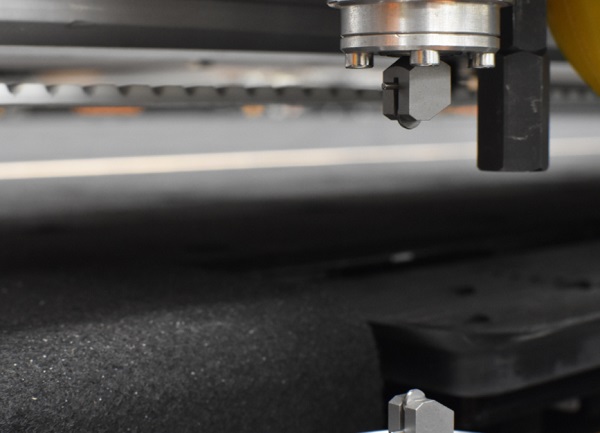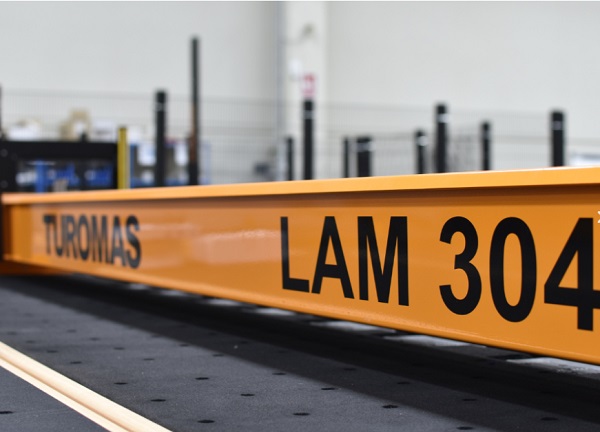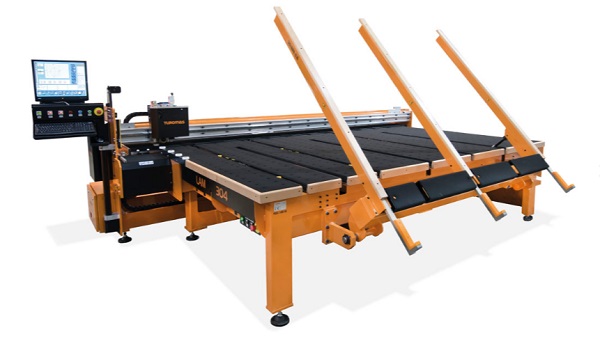 SOFTWARE TUROMAS
Industry is approaching a new era with the Fourth Industrial Revolution and Glasstec 2022 is taking centre stage. In this edition, large corporations are committed to digital transformation in their infrastructures, interconnections and automatic production systems. TUROMAS is joining this new revolution by presenting a suite of programmes based on Industry 4.0. These applications understand and analyse the operation of equipment based on the data provided by the machines themselves.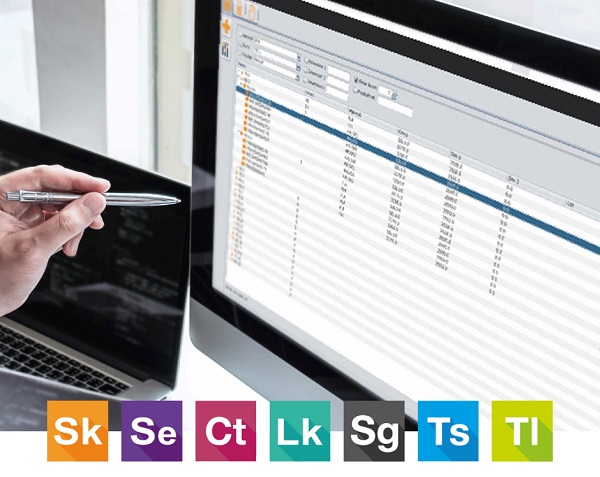 StockGlass, supervises and controls in real time the stock of multiple automated warehouses. StoreGlass, manages the stock of material in a non-automated warehouse. TuromasLink, integrates TUROMAS' intelligent warehouse data with the main ERP solutions on the market. LinkGlass, fully automates the production sequence, avoiding operator intervention in the work order selection and loading sequence processes. 
Cutting TV, an application that allows the automatic visualisation of optimisations. At a glance, the operator has all the necessary information for the cutting process. TuromasSplitter, optimises the laminate cutting time by balancing the work between two cutting bridges. SmartGlass, allows to visualise statistics of productivity, availability, efficiency, effectiveness, working hours, processes, materials and to generate reports.
Information is power, and this has been TUROMAS' goal: to provide the necessary information to facilitate our customers' day-to-day business, in a standardised and open way. Visitors to the Glasstec trade fair will be able to follow the developments of this market-leading company and other trends at stand A22, hall 15. Also on the turomas.com website and on its social networks.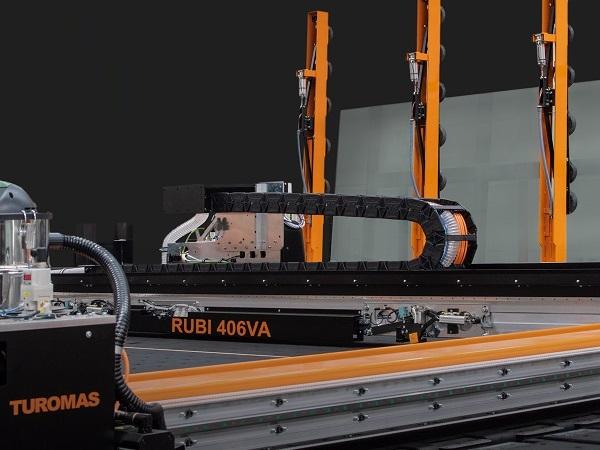 600
450
Turomas
2022-08-31T10:00:00
Turomas returns after four years to Glasstec 2022
glassonweb.com