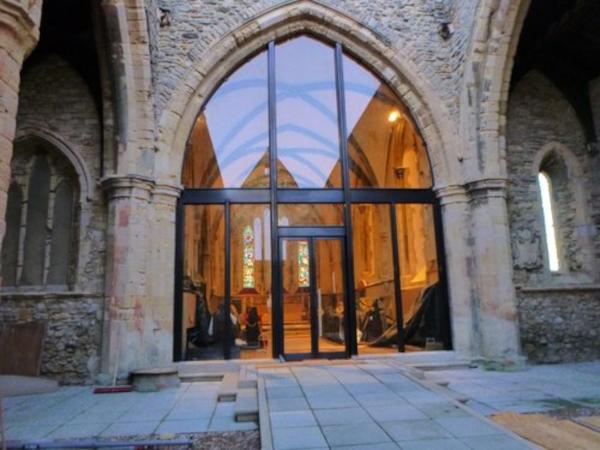 Photo source
Modern interlayer technology helps protect the church's interior from the harmful effects of UV radiation and the environmental extremes of its coastal location. © ÆDaedalusconservation
Overexposure to UV radiation is harmful.
Our sun is the main source of energy for all living creatures on Earth. It sends us energy in the form of visible light, ultraviolet (UV) radiation and infrared radiation invisible to the human eye. Especially the non-visible light is essential for the survival and healthy development of all organisms, including humans, animals and plants.
The sun's energy is vital to all of us. But: overexposure to UV radiation is harmful. Overexposure to UV light in the 315 to 400 nm range is particularly harmful to human skin and to materials that surround us, such as plastics, pigments, paints, and important cultural artifacts in museums.
Did you know that regular window glass blocks UV light below 320 nm? However, Kuraray developed Trosifol® UV Extra Protect, a laminated safety glass interlayer that enables visible light to pass through while offering full protection against harmful UV radiation.
This innovative technology has been implemented in various renovation projects, including the Royal Garrison Church in Portsmouth, UK. The Church boasts a rich 800-year history with various functions. Initially constructed as a medieval hospital, it was later transformed into an ammunition store during Tudor times. Since the 1580s, it has stood as a church for the armed forces in its current form.
To bring it up to date, the recent renovation now used this advanced performance interlayer Trosifol® UV Extra Protect that protects the historic artifacts and elements inside the church from the damaging effects of ultraviolet radiation and the extreme environmental conditions of its coastal location.
Designed by architects Caroe & Partners and fabricated by Bassett and Findley, the new screen wall was designed and installed by Daedalus Conservation, a specialist in historic buildings with an impressive list of high-profile projects across the UK.
"English Heritage's conservation team explained the importance of some of the very old and very fragile military standards in the building," explains Gary Jones, managing director of Daedalus Conservation, stressing that UV protection was essential. However, this UV resistance had to be combined with structural performance due to the strong winds blowing off the Solent, the body of water around Portsmouth."
The architectural firm ultimately chose Trosifol® UV Extra Protect PVB film as the interlayer in the glass panels. The interlayer was used in a multi-panel partition manufactured by ESG Group that separates the roofless nave from the sanctuary.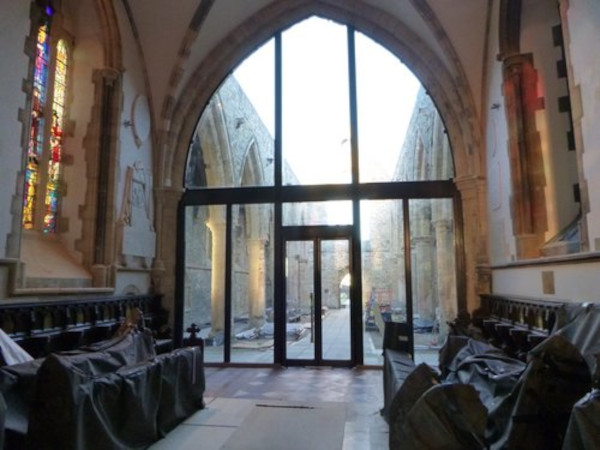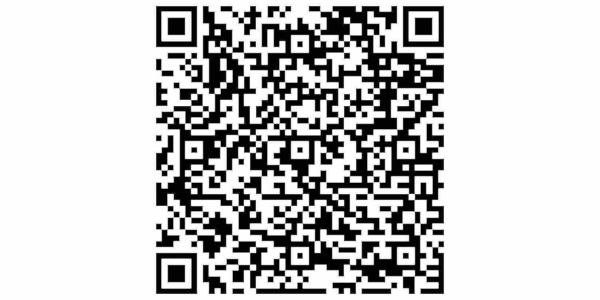 600
450
Kuraray Europe GmbH
2023-06-13T11:00:00
Kuraray's Trosifol® UV Extra Protect blocks 100 % harmful UV radiation
glassonweb.com