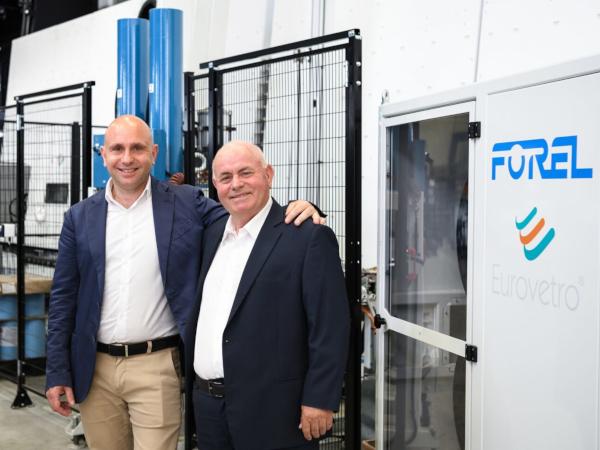 Eurovetro upgraded their equipment with a new Forel 'High Tech' line for insulating glass, with an edging machine and flexible profile applicator.
"The market always moves but sometimes a new situation emerges and becomes the new consolidated standard. An entrepreneur must observe, reflect and realize, that when he's facing a trend, invest in that direction by taking all the necessary steps".
Thus, begins our meeting with Carlo Canino, owner of Eurovetro, a Catanzaro-based glass company founded in 1987 and today one of the reference points for the southern Italian insulating glass market. The production plant covers a total area of 8,000 square metres and employs more than 80 people: a constantly growing reality that today houses the entire production cycle of insulating glass, from the cutting of the Jumbo pane to the finished IG units.
Eurovetro's strengths are its widespread presence in southern Italy and its ability to fulfil orders in just a few days. These characteristics have enabled the company to satisfy a growing number of customers: currently, their business is focused on 70% residential sector (windows and doors) and the remaining 30% to building contractors.
"Eurovetro was founded by my father Agostino" Canino recounts "He was one of the first glaziers in this area to understand the great opportunity associated with insulating glass. Today the market has expressed the need for larger windows, to offer brighter rooms and superior thermal performance. For this reason, we have recently upgraded our equipment with a new Forel 'High Tech' line for insulating glass, with an edging machine and flexible profile applicator".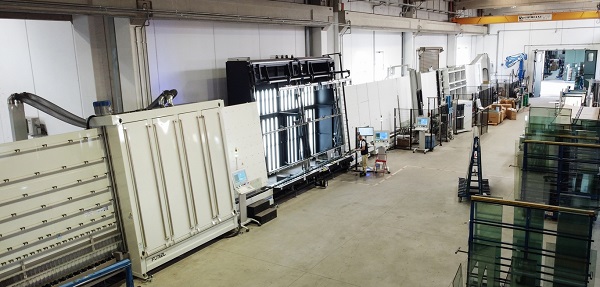 The Eurovetro line can process glass panes of up to 5,000 x 2,800 mm, double, triple or even quadruple glazed units with shapes, offsets and with flexible (T-shape) or rigid spacer bar: the 'High tech' line has been developed to offer the user versatility, accuracy and productivity delivering a wide range of possibilities.
"We needed a reliable tool with good performance" continues Mr. Canino "It was essential for us, to install a flexible profile applicator: it is very difficult, in fact, to assemble a large size IGU, using a rigid frame, precisely but also quickly. An automatic system, on the other hand, allows for both productivity and precision. In addition, we wanted an edging machine, because arrissing is not enough to avoid thermal shock damage: for modern standards, polishing is mandatory. We found everything we were looking for in Forel's offer. We chose their solutions for the technology and performance benefits that their machinery offers, but also because it is a company capable of listening to us and close to our values. We immediately built up an excellent understanding, also thanks to their Service department, which followed us closely during the installation, fine tuning the newly installed machinery".
Eurovetro is a mature, family-run business, which retains the same inspiration and enthusiasm of its beginning, now carried on by the second generation: founder Agostino has been succeeded over time by his children Carlo and Annalisa, who share the same philosophy. Eurovetro, in fact, has many new projects in the drawer.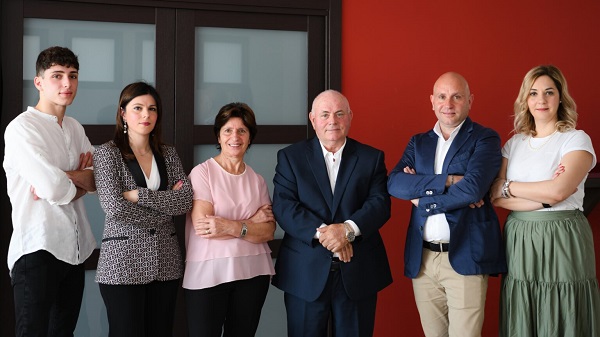 "Eurovetro is 35 years old: and we attach great importance to this milestone because it is not only synonymous with experience but proof of the trust our customers place in us," explains Carlo Canino. "It's a sign of our ability to evolve, both corporately and technically: as over the years, buildings, people and context, change… and we have changed with them too. What is the next challenge? To further expand our production area, with a new 6,000 square meter building, where we will install new equipment: a lamination line, a sorting system, new double-glazing assembly lines… and also some new, customized projects, for which we have already worked with Forel's technical team. And that's the focal point: the big issue on which the whole building industry is already measuring itself is thermal efficiency, both for ecological reasons and to cope with the energy crises. Glass will be a focal point in this process:  and glaziers have to be focused and choose the best equipment and suppliers".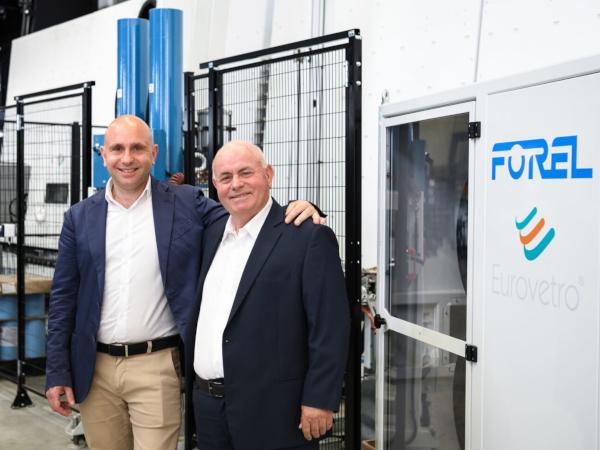 600
450
Forel
2022-11-23T11:00:00
Eurovetro & Forel: "Glass evolves, and we evolve with it"
glassonweb.com