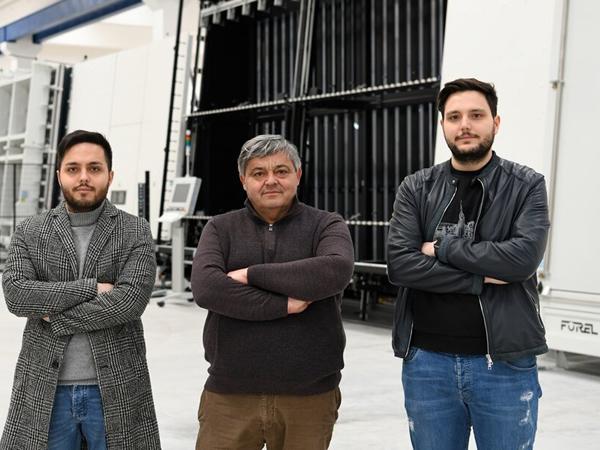 Photo source
www.forelspa.com
"I started working with glass because…I liked it. And this is where I am today"
Tommaso Sabatino, owner of the Company Edil Vetro, reveals this with unassuming sincerity and a smile, summing up his entire business philosophy: "work with passion and dare". We're in the new production plant of Edil Vetro, a Company established in 1984 in Benevento (Italy) by Tommaso and his wife Antonella, partners not only in life but also in work, who are now facing the challenge of a significant expanding of their business.
"In the beginning it was just the two of us. Today, we have a company with a workforce of 30 employees and we are about to move up from a 2000 square meters factory to a 6000 square meters plant: this is an important step, which fills us with pride, especially in consideration of the fact that we did it for the next generation"
The Sabatinos are in fact a family of glaziers. Following the example of their parents, also Michele and Piero decided to join the company.
"I have three children" explains Tommaso Sabatino "The eldest two are already in the glazing business, and they may also be joined one day by their younger sister. When they told me that they wanted to work with me, I realised that it was time to invest, and that we had to step up to the next level in automation and technology. Our partner in this ambitious project was Forel. From the very beginning of our dealings with them, they have impressed us with their technology, creativity and ability to listen to our needs, while their after-sales service has always responded quickly and met our needs completely. Given the feeling of mutual trust that had built up between our companies, they were our natural choice for our machinery investment".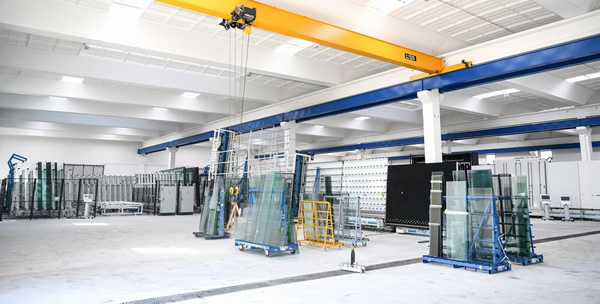 The cooperation between Forel and Edil Vetro is a long-standing one. After the first insulating glass line, installed over fifteen years ago, a succession of other successful projects has followed. The latest of these are a complete vertical cutting line for laminated glass and the recently installed "High Tech" insulating glass line. Both of these solutions are already installed and fully operational at the new production site, along with all the other machines purchased by Edil Vetro for tempering, laminating, horizontal cutting and edge processing.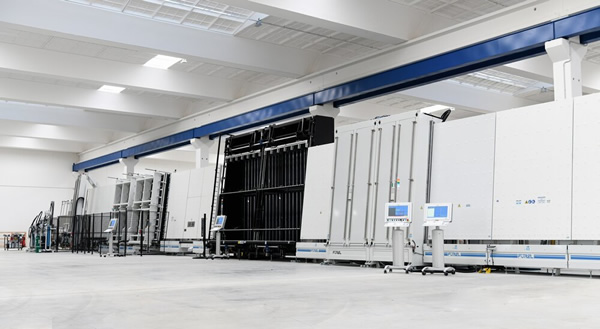 "In our plant" explains Sabatino "the entire insulating glass units production cycle is carried out with Forel machinery:laminated glass sheets (Jumbo size: 6,000 x H=3,300 mm) are loaded into the automated storage, which feeds the vertical cutting line, which is equipped with two cutting bridges and a central rotation section,Using two separate IG production lines has significantly increased our flexibility and allow us to process different orders simultaneously. The first of these two insulating glass lines is dedicated to the residential applications. This line is producing mainly single chamber units up to 2000 mm in height, and can also process shaped units. It is very precise and is capable of ensuring high production outputs, within a specific range of sizes. We  wanted to improve our capabilities, so that we could also be competitive with more challenging sizes and characteristics: that's why we installed a new Forel "High Tech" Jumbo IG line. This new line has substantially increased our competitiveness".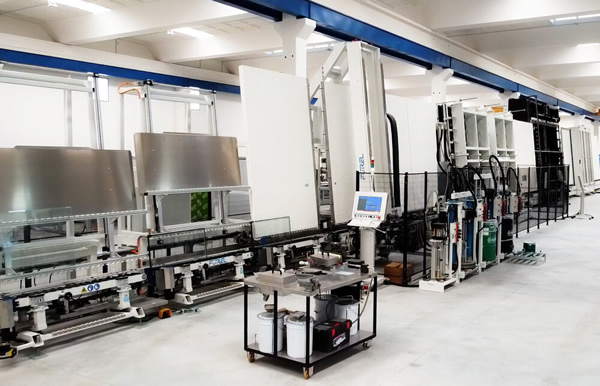 The "High Tech" IG line represents  Forel's last evolution in terms of IG units production, designed to offer the most effective choice of options for the production of IG units for residential and commercial applications, like glass facades. Boasting a host of exclusive, innovative solutions, this line is capable of producing double, triple or quadruple insulating units  up to 6000 x H=3300 mm, including stepped units and  shapes, as well as offering many other possibilities. The impressive production capacity of this IG line and the superior quality of the finished products make it a strategic choice.
"Edil Vetro today supplies many different customers operating in all applications for flat glass, from interior furnishings, residential and commercial IG units to very complex projects" explains Piero Sabatino. "With this new plant and our new investments in different machinery, our goal is  not only to consolidate our existing position but, more important, to expand further. The new production site has just been completed , but we already have another further expansion project in the pipeline".
"We inherited our passion for this job from our father", concludes Michele Sabatino. "We saw our parents build Edil Vetro with their time, patience, hard work and enthusiasm, and it is because of their example that we decided to join the company and become part of its future. What you can see today was not made  only by investment in machinery and  buildings, but also by a solid human factor, because we believe that passion makes the difference."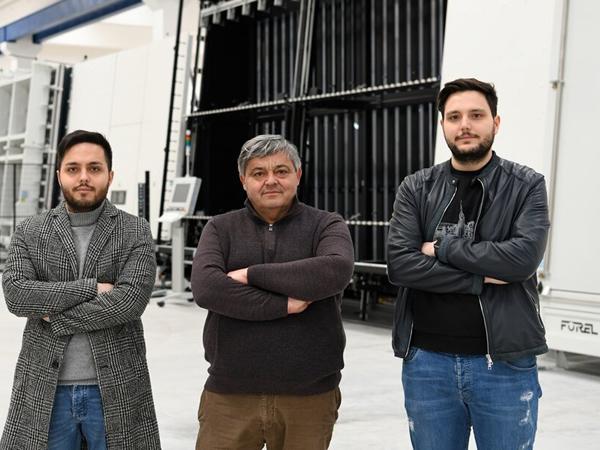 600
450
www.forelspa.com
2021-04-22T10:40:00
Edil Vetro (Italy) triples its plant with Forel machinery
glassonweb.com