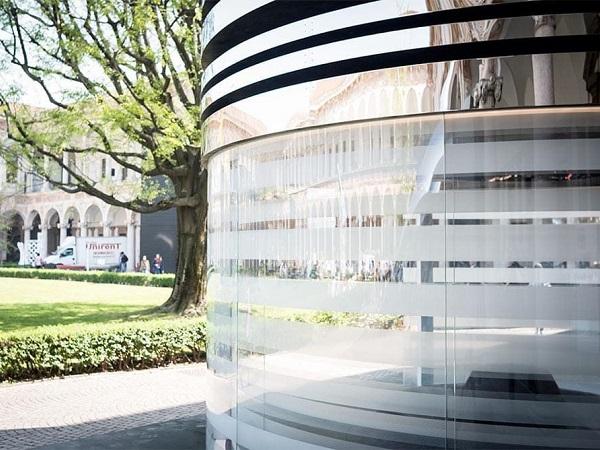 Photo source
www.rcnsolutions.it
"Taming" glass is not an evident prerogative but RCN Solutions is trying its best to find signifcant solutions.
RCN SOLUTIONS often receives enquiries for production of complex curves and this job needs a special kiln. 
The ECO SPECIAL line responds to all the requirements for special bending and the kilns are structured to  allow the final result to be perfect and clear. 
The technique divides the heat in zones working on different temperatures, portions the distribution of the heat, focusing it more on the part of the glass where the curve is more critical, and less where the glass should not be affected by the slump. The number of different heating zones can be 6, 8 or even 10, equally distributed on the upper and lower part of the kiln and all of them controlled independently by the PLC.  
Quality and precision of the moulds are also very important, and the study of them together with the bending skill will issue a products of added value, most of which are really artworks, and those curved glasses often become unique pieces.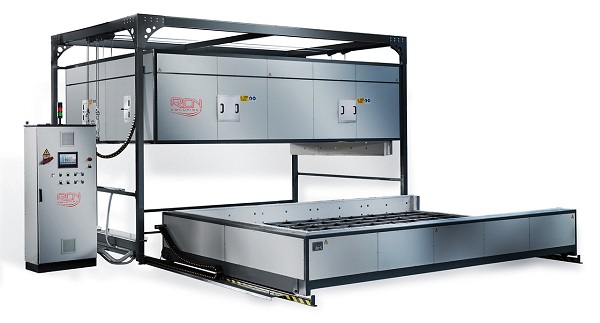 However, in order to satisfy all the requirements, the ECO kilns have been developped in two lines: SPECIAL and BENDY. 
As mentioned, the SPECIAL line is more sophisticated in technology, but RCN wants to satisfy less demanding productions too, and for this reason, the BENDY line is the suitable solution. 
The two kilns are visually the same but the internal heart differs. For simple curves, there is not need to invest in machines having different heating zones. For simple curves two zones are enough, one above and one below of the kiln. BENDY grants perfect results and it is efficient in all those cases production of curved glass does not require exceptional format. 
To diversify construction according to requirements is more challenging, but it means to offer suitable machines and also grants energy saving by suppling a kiln just fitting the customers' needs.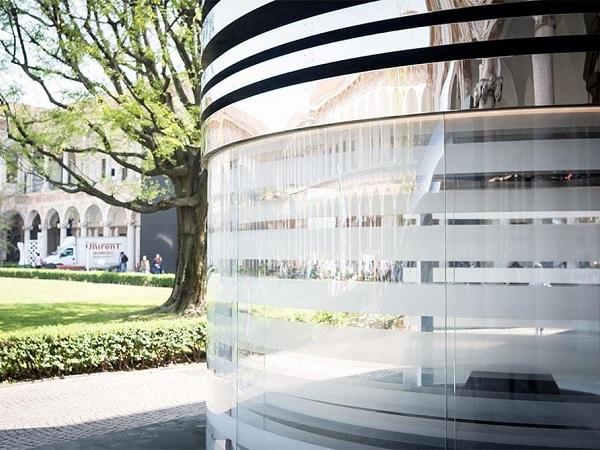 600
450
www.rcnsolutions.it
2022-05-26T08:00:00
R.C.N. Solutions: combining the right balance between technology and flexibility
glassonweb.com