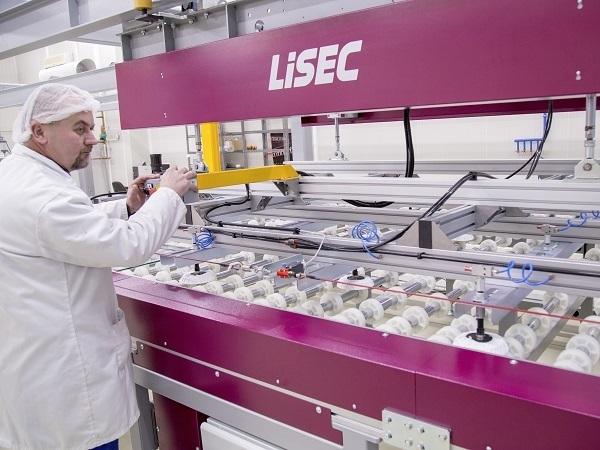 Photo source
www.lisec.com
OROShazaGLAS' last investment was a LiSEC laminating plant.
OROShazaGLAS Kft. is a flat glass processor in 100 % Hungarian property, which is on a growth course. Located 20 kilometers away from the Rumanian border, approximately 170 employees process high-class flat glass to unique end products.
In addition, the company has a technical office and an assembly team in Budapest. Founded in 1995 (roots are going back to 1974), the company generates a yearly turnover of 12 million Euros. 70% of the products are exported.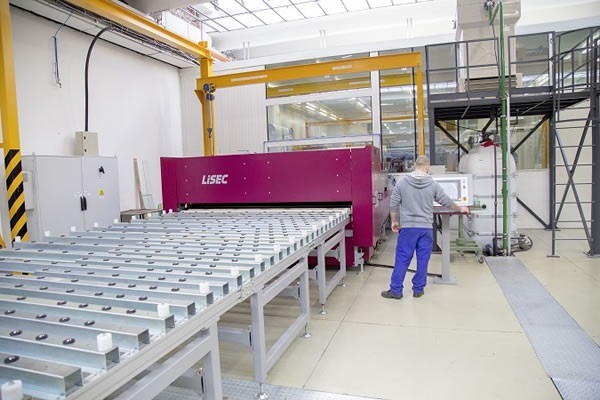 OROShazaGLAS deals with three customer segments: The first one is automotive (windows and doors for trains, trams, tractors and cabin manufacturers), the second customer segment are industrial applications (glass solutions for household appliances, elevators, fridges, etc.) and the third one is facade engineering (production and installation).
"The next two years seem to be highly promising", says General Director Istvan Toth. "There are many construction projects in the segments office and public buildings authorized or rather in realization. Approximately half a million square meters, a real boost for our business". 
OROShazaGLAS has been an important LiSEC customer at the Hungarian market for a long time – the company sees LiSEC as strategical partner for insulating glass production and laminating technology.
In operation are two cutting tables (one even for laminated glass) and three insulating glass lines from LiSEC. A fourth new insulating glass line for the production of jumbo insulating glass elements is being planned.
OROShazaGLAS' last investment was a LiSEC laminating plant. They already had a laminating plant, but they weren't satisfied with it.
Toth puts the reasons for this decision in a nutshell: "The existing laminating plant had its limitations. First of all, there was a capacity problem: It was too small and we had to operate it in four shifts to keep up with the orders. Nevertheless it remained the bottleneck of our production and jeopardized delivery times considerably. Moreover, there were too many non-recyclable rejects, which caused a significant loss of money. A third reason was the fact that the production process was very sensitive – even minor deviations caused problems.
The new LiSEC lamination plant has been in operation since December 2016. The system is able to process sheets with a size of up to 5,100 x 2,600 mm and a thickness up to 100 mm.
Toth: "We feel absolutely confident about the LiSEC solution. The plant allows us to produce high-class products without rejects. At the moment we are manufacturing in one shift operation and obtain more output than with the previous plant. I'm highly pleased, that we have implemented this project together with LiSEC and the support of the European Union and the Hungarian Government. This plant ensures not only our position – it even improves it."
After a ten-day instruction, the OROShazaGLAS team was trained and able to operate the laminating plant by themselves.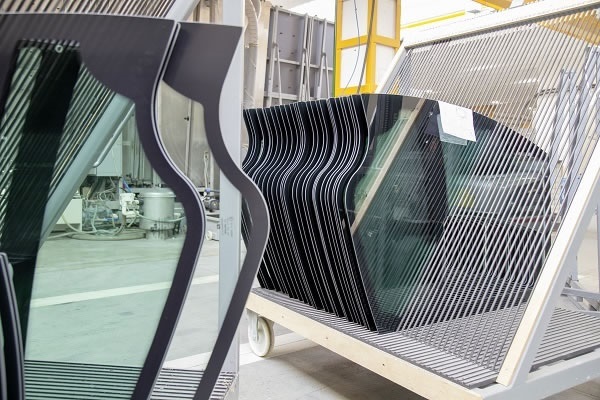 You have to work hard to acquire the position as strategical partner or supplier of OROShazaGLAS. Toth: "We permanently compare the solutions and the quality of our suppliers with other companies' performances, to ensure that we buy from the right partner. It is true that the markets change quickly and you always have to be up to date - however we rely on long-term partnerships."
Beside quality of the services and products, something else is equally important to Toth. "It is very important for us to feel that we are in good hands, that we know and feel, that the supplier takes care of us. That's the case with LiSEC. LiSEC approaches us and is eager to develop solutions. That creates empathy. A business relation has many levels, you know, and prices are there to be negotiated."
FACT BOX: LISEC LAMINATING PLANT AT OROSHAZAGLAS
Typ: BMS5126S model (STEP 2)
Max. glass size: 5,100 x 2600 mm
Min. glass size: 400 x 200 mm
Max. laminated panel thickness: 100 mm
The line consists of:
Tilting table
horizontal washer with 6 brushes
squaring conveyor
semi-manual transfer for glass picking/transportation
assembly conveyor
in line pvb unwinder with 6 positions
off line unwinder with 3 positions
Tilting flap for line crossing/pvb rolls loading / unloading
Heating oven module
Electrical nip roller
Caster spheres conveyor for glass exiting support
Scissor lift for trays preparation, loading/unloading from/to the rack
6 trays rack for loading /unloading from/to the autoclave
Autoclave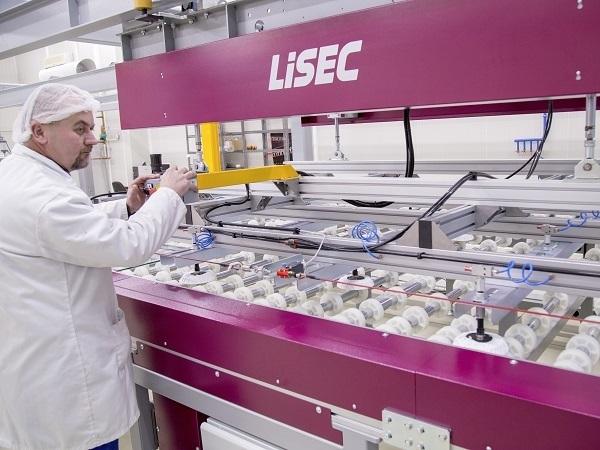 600
450
www.lisec.com
2018-01-31T08:05:00
LiSEC eliminates bottleneck in production: new laminating plant at OROShazaGLAS
glassonweb.com